Jaw-droppingly Spectacular From Every Nook & Corner - Go Stay At The Opulent Suryagarh
Craving an authentic experience of the Thar but can't survive without good room service? We've got the perfect place for all you millennial nomads! Head over to the Suryagarh where tradition takes centre stage but opulence is assured.
With its imposing sandstone walls and a gorgeous central courtyard, Suryagarh really provides the experience of living in a desert palace. A number of plush rooms, suites, and individual 'havelis', are available for accommodation.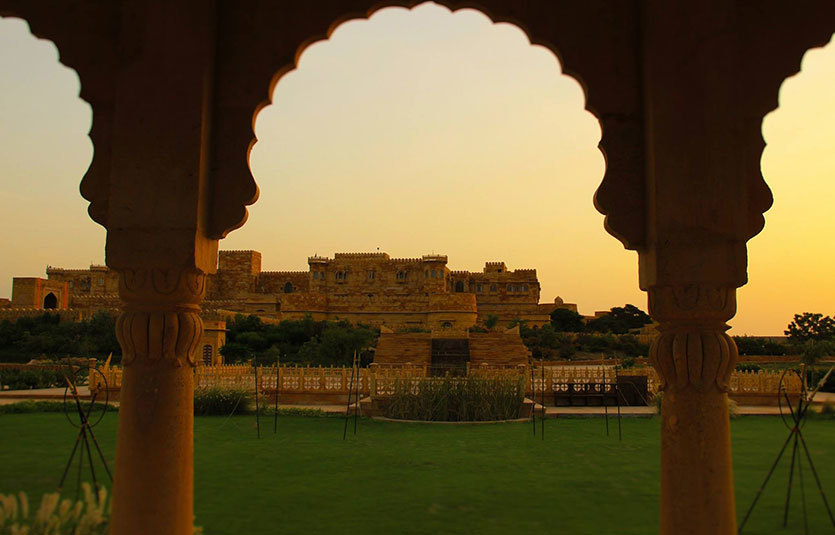 The in-house dining options include two restaurants. Nosh serves Indian and international favourites throughout the day while Legend of Marwad promises to bring the special flavours of medieval hunts and royal kitchen to your plate. There's also a well-stocked bar and a Chaat Cafe! *yay*.
Thrill seekers can go mountain biking, book a camel safari or even learn some ancient archery or Dhanurvidya! If you're more of a homebody, relax in the swanky indoor pool or play a game or two at the dedicated card and billiard room.
Suryagarh also offers quirky packages for 'exploration'. Trace the Silk Route with your feet, visit haunted places on the Chudail Trail or check out some real villages of the Thar.
Book your room right away and have the experience of a lifetime!
Where | Suryagarh, Kahala Phata, Sam Road
Check Out Their Website | http://www.suryagarh.com
Browse Through Their FB Page | https://www.facebook.com/suryagarh/
Here Are Some More Gorgeous Shots Of The Hotel: