Jaisalmer
Free Tibet Cafe The Kaku & Gaji's: How Many Of These 10 Best Eateries Have You Been To In Jaisalmer?
From spicy noodle soup to tender Lal Maas, the streets of Jaisalmer hold many delicious secrets and we're revealing them all! Here are the restaurants dishing out the most sumptuous food in the city.
1. Gaji's Restaurant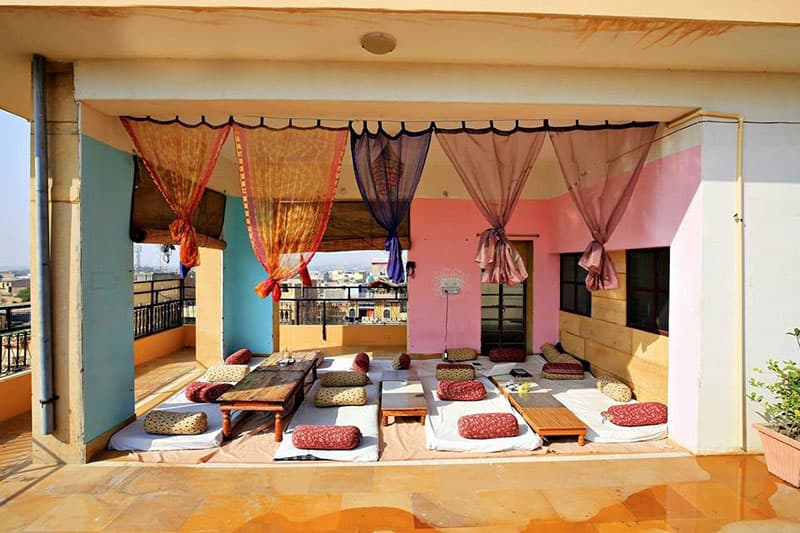 Who knew you could find scrumptious and affordable Korean food in the middle of the Thar! Nestled in Kalakar Colony, Gaji's Restaurant serves up a number of Korean, Chinese and Indian delicacies and plies customers with generous amounts of hot chai. Try the bibimbap (Korean mixed rice) and Korean ramen while taking in the incredible view of the Jaisalmer Fort at sunset. The décor is in the typical bright traditional style and the ambience is super friendly and relaxed so head on over! 
Where | Gaji Hotel, Near Sunset Point, Kalakar Colony
Here's Their FB Page | https://www.facebook.com/gajirestaurantjaisalmer/
2. Pleasant Haveli - Rooftop Restaurant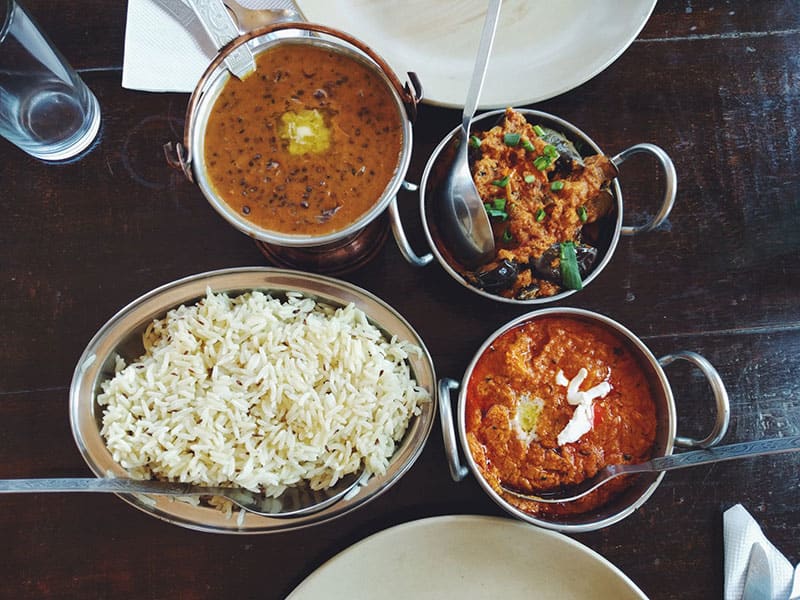 Stunning views and a plethora of cuisines - this is what the rooftop restaurant at Pleasant Haveli has to offer. All the usual suspects can be found on the menu from Continental breakfasts, a range of soups and salads, Indian specialties & Chinese fare! The Baigan Bhaji is to die for so make sure you give that a try! If you're more of a meat lover, you can sample the Mutton Jaisana prepared in true Jaisalmer style. Your taste buds will thank you, we promise!  
Where | Chainpura Street, Gandhi Chowk
Here's Their FB Page | https://www.facebook.com/HotelPleasantHaveli/
3. Hotel Tokyo Palace Rooftop Restaurant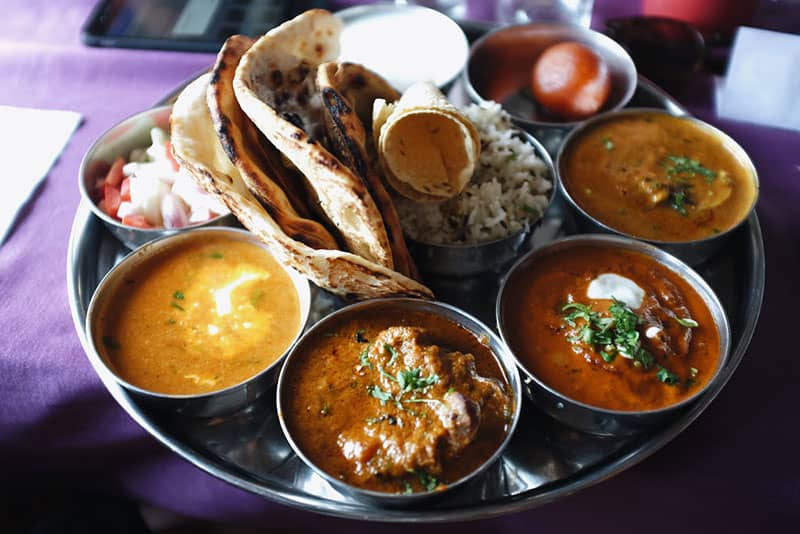 Jaisalmer is full of quirky little places with unusual stories. Hotel Tokyo is one such example. Started by Mathar Khan, a Jaisalmer local who managed an Indian restaurant in Tokyo, this hotel draws a number of Japanese tourists every year. The place serves a delish Ker Sangri and the Rajasthani Thali & Chinese Thali is also good value for money so go try!
Where | Near Fort, Airforce Chouraha, Dhibba Para
Browse Through Their Website | http://tokyopalace.net/
4. Free Tibet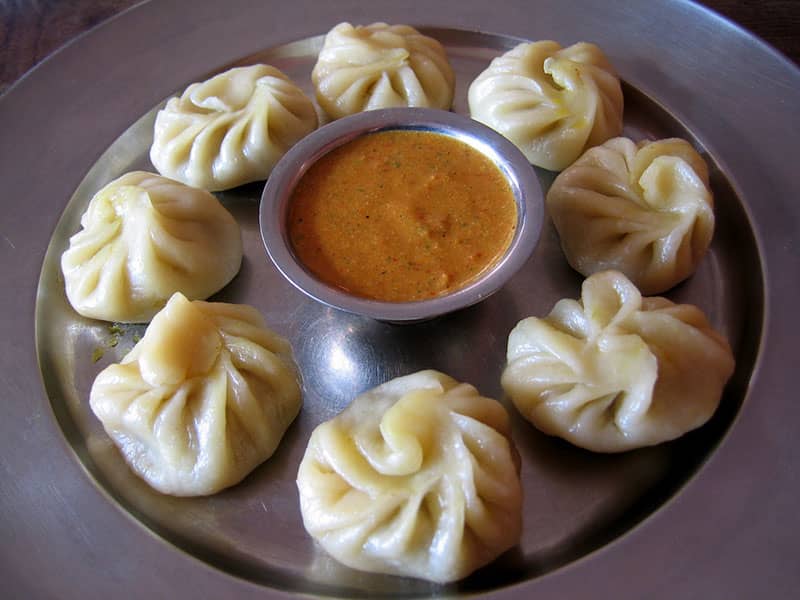 Tibetan food is the ultimate affordable and filling comfort food and if you're craving some right now, Free Tibet is the perfect place in the city. Located near the south-eastern corner of the Fort, this hole in the wall restaurant has a very cosy ambience. Apart from various piping hot momos and Tibetan noodle soups like Thukpa, Free Tibet also offers a number of good Mexican, Italian and Indian options to choose from. The view of the city and the friendly owner are a bonus!
Where | Fort Road, Khejer Para, Manak Chowk, Amar Sagar Pol
5. Cafe The Kaku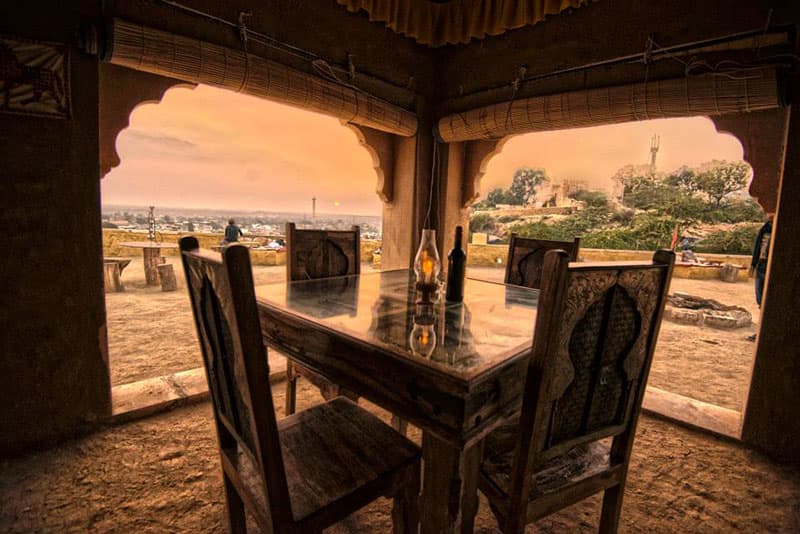 Lounge on traditional Rajasthani seating with a hookah, indulge in an amazing meal and lots of good conversation at Café the Kaku! Dig into Rajasthani dishes like Laal Maas and Thar Pulao with Jodhpuri Chicken, glug down Special Lassi or the Ghotua Laddoo for a sweet ending! The owner is famously chatty and the folk music makes for a lively atmosphere. Board games and movies are also available on request!
Where | Malka Pol, Near Suli Dungar
Browse Through Their Website | http://www.cafethekaku.com/index.php
Here's Their FB Page | https://www.facebook.com/cafethekaku72/
6. 1st Gate Home Fusion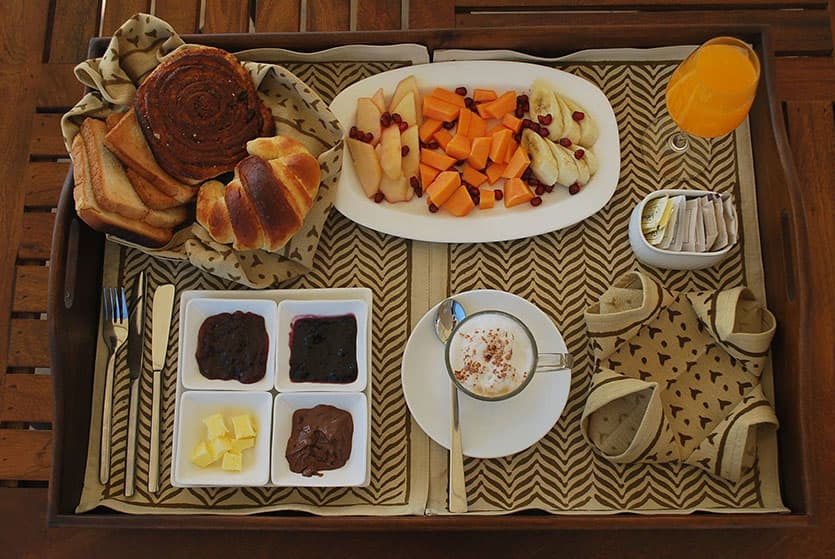 Jointly run by Italian Federica Melchioretto and Jaisalmer's own Manoj Purohit, 1st Gate Home Fusion offers a blend of authentic Italian and Indian vegetarian cuisine. The hand tossed wood fired pizzas are amazing and the desi options are worth trying too! The breakfast spread includes some very good lavazza coffees and breads. The hotel is also incredibly pet friendly! You can always meet Ting Tong - The Pug or one of the other furry residents of 1st Gate Home Fusion.
Where | Dhibba Para
Browse Through Their Website | http://www.1stgate.in/
Here's Their FB Page | https://goo.gl/9xX7EB
7. Milan Restaurant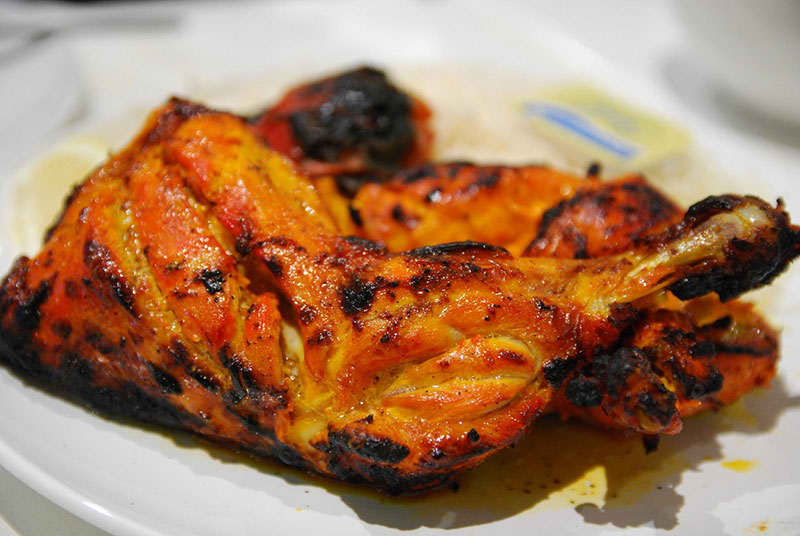 For freshly prepared Indian food that's easy on the pocket, walk into the Milan Restaurant. The Laal Maas and Tandoori chicken are both absolutely succulent and will leave you begging for more. Vegetarians can try the Vegetable Kebabs or Paneer Makhani with piping hot naans straight from the tandoor. While it's not the biggest place, the service is usually good and the restaurant draws tourists and locals alike because of its amazing value for money.
Where | Main Road, Dhibba Para
8. Killa Corner
Killa Corner is known for its quality food and helpful staff. With everything from Gatte Ki Sabzi to Manchurian, pasta and burgers, Killa corner has something for everyone. The ambience here is unpretentious and welcoming. You also have the option of ordering half plate dishes so you can try a few different things without worrying about wastage. Oh, and the view is pretty killer!
Where | Next to the Fort, Gopa Chowk
Here's Their FB Page | https://goo.gl/VnJdxa
9. Trio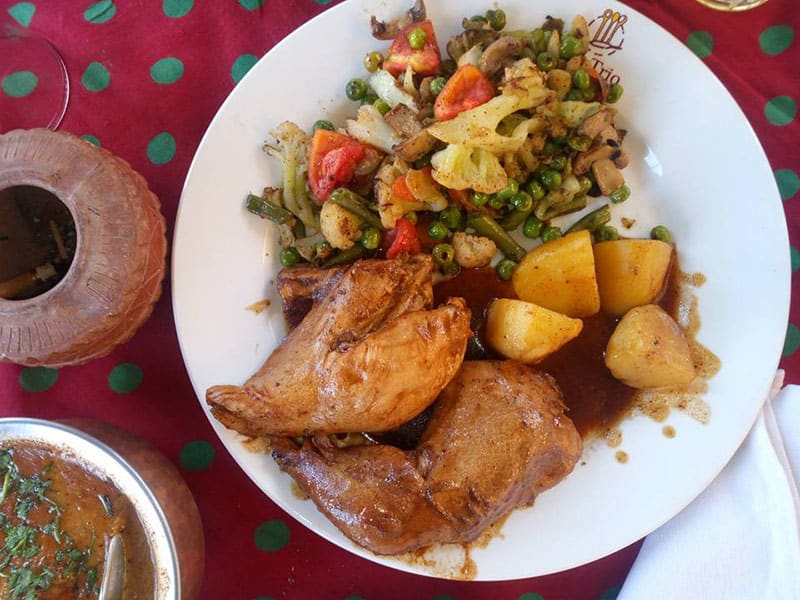 Picture Credits: Naini & Sneha's Delicacies
No list about eateries in Jaisalmer can be complete without mentioning Trio, one of the most well known and long standing restaurants in the city. Adorned with traditional hangings and old weapons, the décor at Trio conjures up images of Mewar's glory days. The food promises to be just as traditional. Enjoy authentic Ker Sangri, Dal Tadka, Laal Maas or Mutton Nagori. Order a chilled beer or a Mint Tea to go with it! 
Where | Mandir Palace,Gandhi Chowk, Near Bank of Baroda
Browse Through Their Website | http://royaldesertcamp.in/trio-restaurant/
10. Desert Boy's Dhani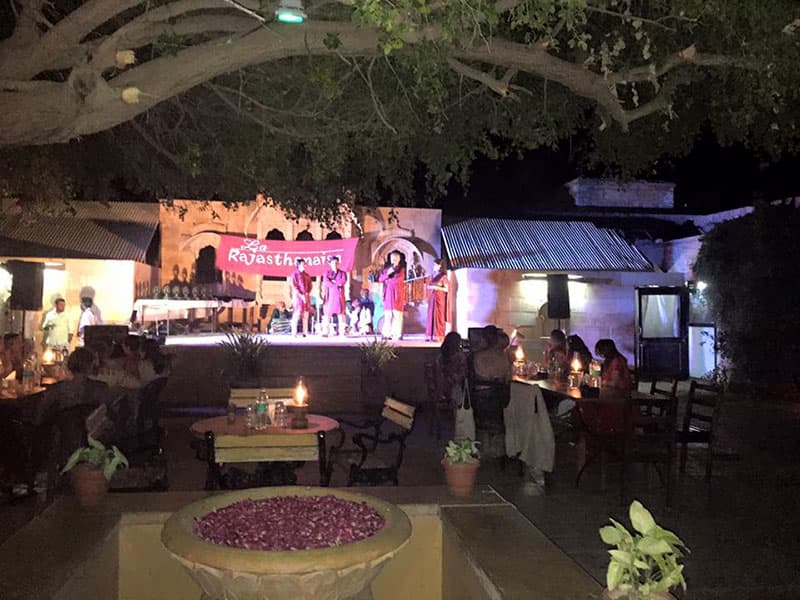 With a beautiful courtyard, al fresco seating and live folk performances, Desert Boy's Dhani scores high on ambience. The garden restaurant serves vegetarian Indian and Continental fare. Dig into some Malai Kofta or Ker Sangri with an ice cold beer to wash it down. The strung up lights in the trees and candles on the table make Desert Boy's Dhani a great option for a romantic dinner, or maybe even an Instagram-worthy night out with your squad!
Where | Near Nagar Palika
Here's Their FB Page | https://goo.gl/qU2L6o
So now that you've worked up an appetite reading our list, go try these places for yourself!