Ethnic Clothes, Crafts & Jewels - The 8 Best Markets In The City For A Shopping Spree
Jaisalmer has been a vibrant centre of trade since the days of the Silk Route! Naturally, there's no dearth of shopping options in the golden city. We've narrowed down the list to the best markets in town where you'll be tempted to shop till you drop! 
1. Sadar Bazar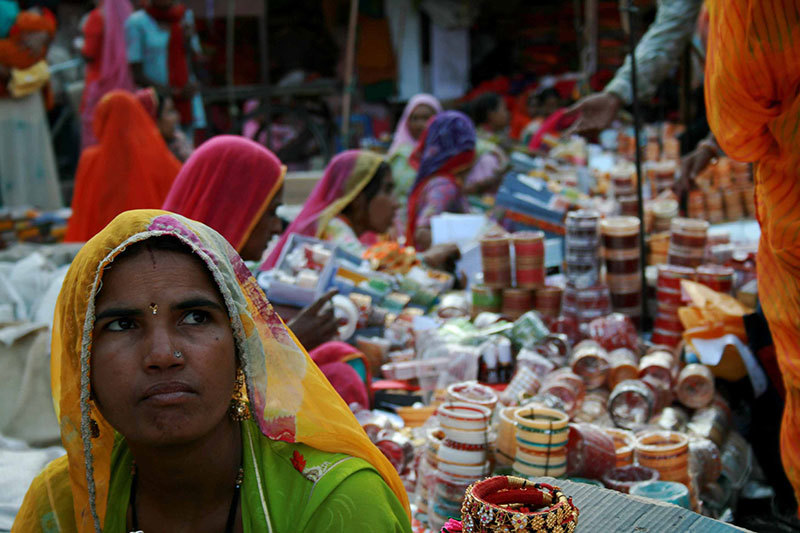 Sadar Bazar is the popular wholesale and retail market that stocks up on a whole range of handicrafts and local goods. Whether you're looking for genuine camel leather bags and camel hair carpets or gorgeous hand embroidered fabric, Sadar Bazar has got what you're looking for. When it comes to shopping in Jaisalmer, this is undoubtedly one of the most popular choices in the city!
Where | Sadar Bazar, Jaisalmer Fort
2. Sonaron Ka Baas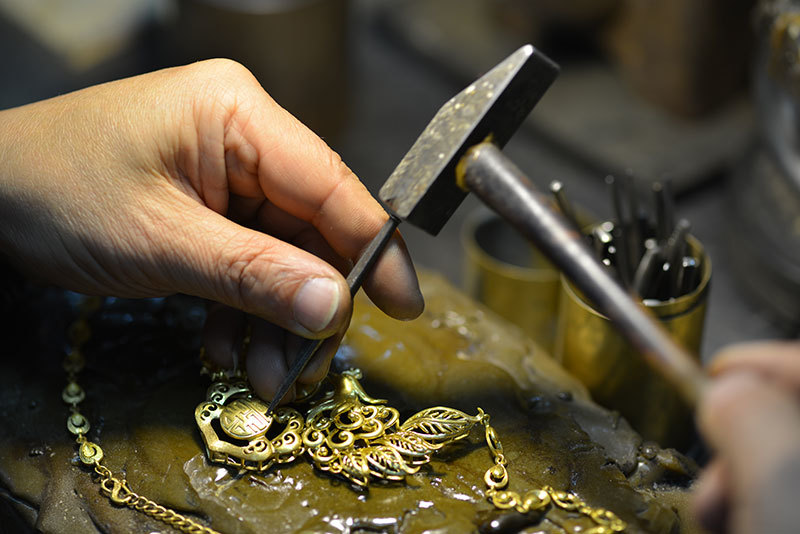 Every girl knows that you can never have too many accessories! If you're looking to add some sparkle and colour to your wardrobe, head to Sonaron Ka Baas, literally the 'home of goldsmiths'. The market is chock full of shops selling gold and silver, jewellery studded with precious and semiprecious stones. Some shops even offer lessons in jewellery making! With a wide range and good deals, Sonaron Ka Baas draws many visitors. The market is particularly popular during the festive season.
Where | Sonaron Ka Baas, Jaisalmer Fort
3. Pansari Bazar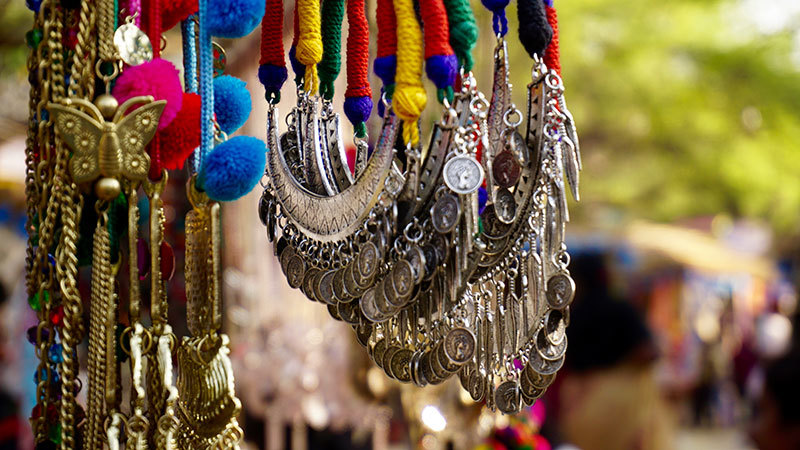 You cannot call yourself a veteran shopper till you visit the oldest market in town! Pansari Bazar, or the villager's market as it is sometimes called, has a simplistic charm. This bazaar deals mainly in ethnic goods and crafts. Bring home some brightly printed traditional wall hangings or some masterfully crafted silver goods. This is the perfect place to get reacquainted with your Rajasthani roots and culture.  
Where | Pansari Bazar, Jaisalmer Fort
4. Manak Chowk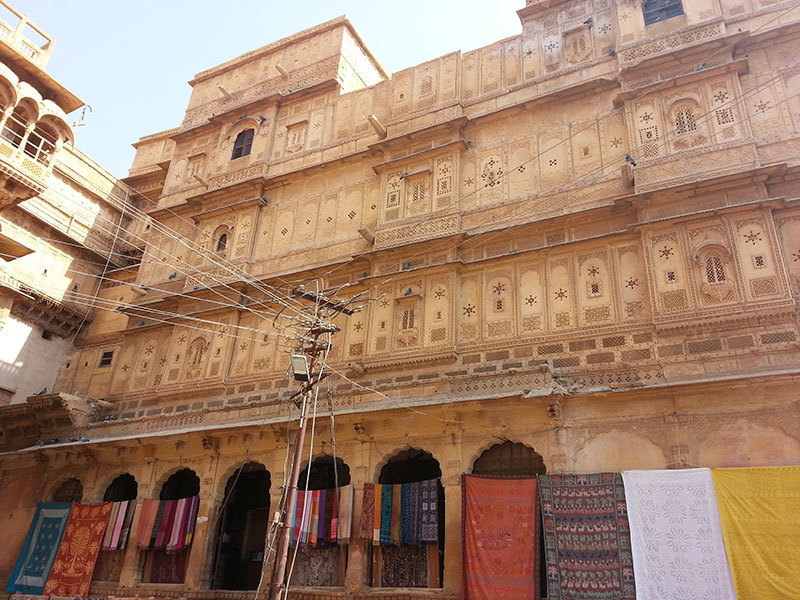 Located right outside the Jaisalmer Fort, Manak Chowk is forever bustling with activity. As one of the main markets of Jaisalmer, this bazaar sells everything the city is known for - delicate jewellery, vibrant textiles, sturdy leather goods and a whole range of other knickknacks. Once the hub of medieval traders from all over the world, the Manak Chowk market continues to be thronged by tourists today.
Where | Manak Chowk, Jaisalmer Fort
5. Bhatia Bazar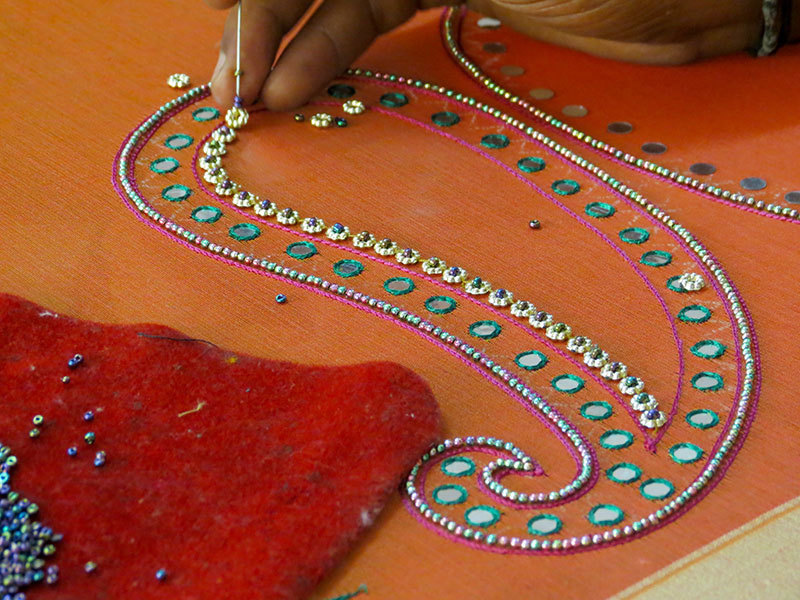 Bhatia Bazar is known for its awesome energy and great buys! Take home some stunning mirror work items, carved wooden pieces and trendy leather wallets and belts. The embroidered cotton and silk fabrics are also good value for money. Just make sure you brush up on your bargaining skills and you'll be good to go! Many of the shopkeepers in Bhatia Bazar can be found wandering around in traditional garb so don't forget to snap some adorable selfies!
Where | Bhatia Bazar, Jaisalmer Fort
6. Seema Gram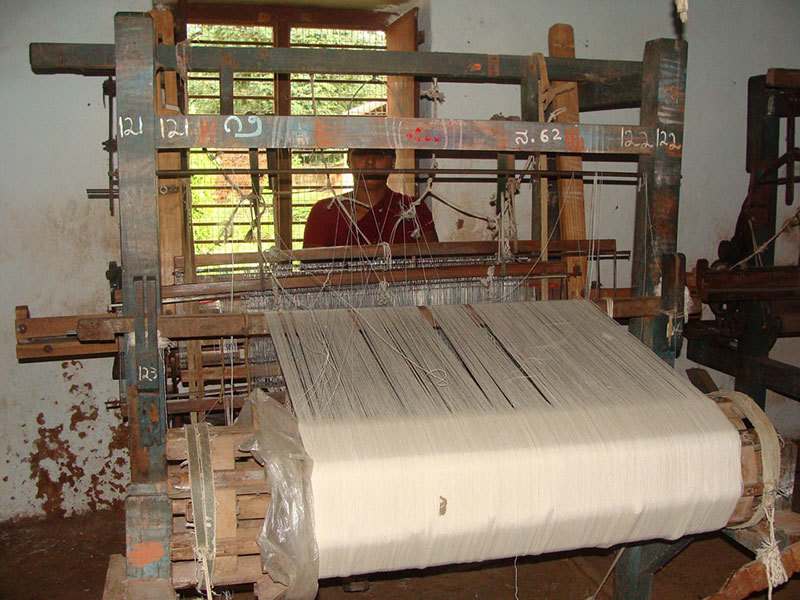 Seema Gram is known for the Khadi Gramodyog Bhawan. If you're a fabric fanatic, make sure you visit this shop run by the government. The Bhawan sells quality khadi and a range of shawls, carpets and stitched garments at pretty reasonable rates. The tie and dye pieces and the vibrant scarves are a superb choice if you're in the mood to rock a bohemian look! You can also find some small handicrafts and souvenirs.
Where | Seema Gram, Jaisalmer Fort
7. Gandhi Darshan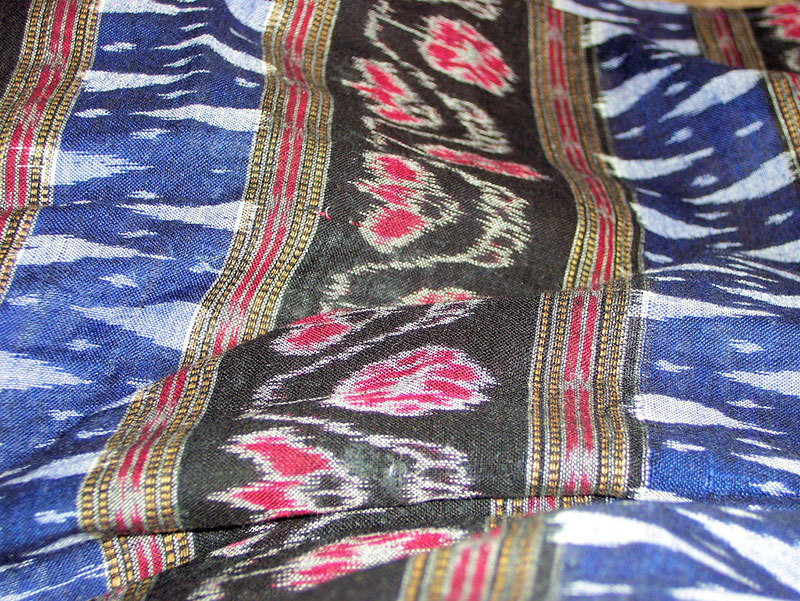 Another great place to get your khadi fix is Gandhi Darshan where a statue of the Mahatma greets you at the entrance. Located in Bhaskar Mohalla, this shop has an extensive range of khadi, cotton and woollen textiles as well as a handicraft section. All the areas of this shop are clearly labelled, and the staff is super helpful as well. Heave a sigh of relief if you hate the hassle of bargaining. The shop has a fixed price policy!
Where | Bhaskar Mohalla, Amar Sagar Pol
8. Rajasthali
Rajasthali is a government run emporium set up to promote handicrafts and small scale industries in Rajasthan. The colourful goods sold here are directly bought by the state from local artisans. You can shop for beautiful traditional dolls and puppets, some gorgeous Barmeri print cloth or some neat little wooden crafts at this outlet. New collections and collaborations with popular designers are also announced on occasion!
Where | Dhibba, Ring Rd, Khejer Para, Manak Chowk
Browse Through The Website | http://rajasthalitest.rajasthan.gov.in/
Check Out Their FB Page | https://www.facebook.com/RajasthaliEmporium/
So head over to one of these markets and indulge in some retail therapy right away!