Jaisalmer
Dune Bashing, Quad Biking & Camel Racing: 7 Thrilling Adventure Sports To Experience In Jaisalmer
Looking for an adrenaline rush in Jaisalmer? Well, you've come to the right place! Whether you're a seasoned thrill seeker or a newbie trying to break out of your comfort zone, there are plenty of options in Jaisalmer to get your heart racing!
1. Parasailing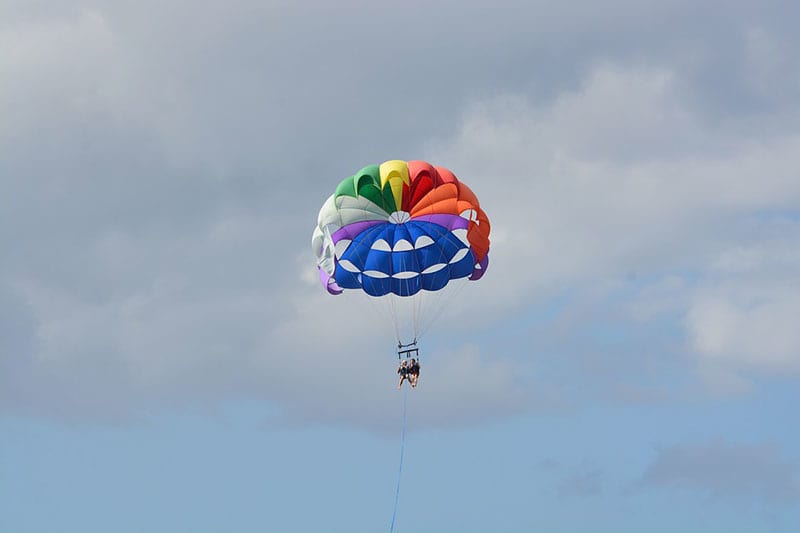 The sky may be the limit but some of us were born to fly! While it may not be the most extreme sport, parasailing is an incredibly enjoyable one as it gives you the sensation of flying. Glide over the vast desert expanse with nothing but a parachute above and a vehicle below to tether you. Fly away!
Tour Operator Deets | https://goo.gl/UVk1DM
2. Dune Bashing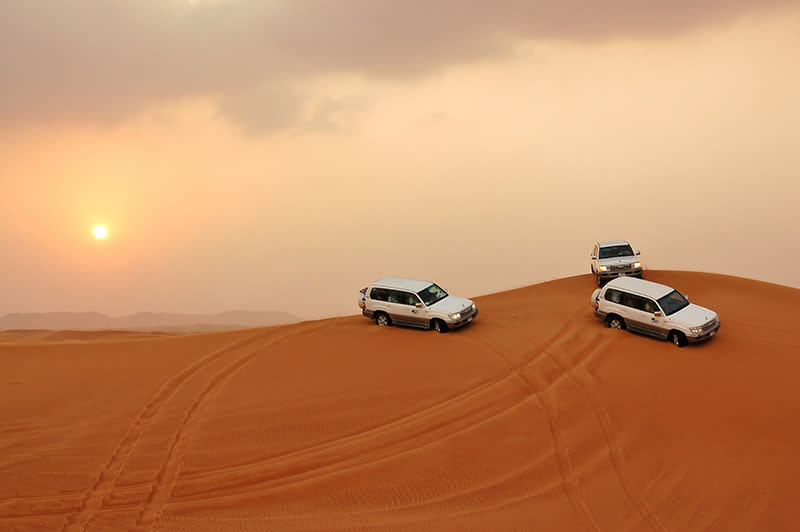 Dune bashing is a kickass form of off-roading that every adrenaline junkie needs to try! You don't have to book a ticket to Dubai for it, either. Feel the surge in your pulse and the wind in your hair as you ride the undulating sand dunes of the Thar! The sport is relatively safe but promises to be the experience of a lifetime. Most desert camps offer dune bashing packages in Sam Sand Dunes.
Tour Operator Deets | http://www.campparadise.co.in/dunebashing1.html
Dig Deeper Here | https://samsanddunes.com/jaisalmer-tour-package/
3. Paramotoring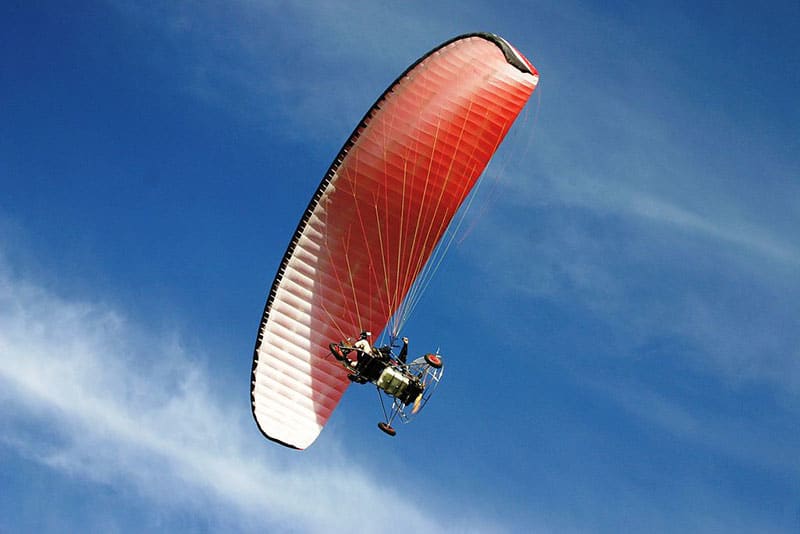 If parasailing doesn't satisfy your need for speed, give paramotoring a go! Propelled by the force of a small engine, paramotor pilots can quickly take off from flat land and control their flight with ease. Not only will you soar like a free bird but you're sure to get some amazing photos! Simple, safe and loads of fun, there's no reason not to check this one off your list right away! The Golden Camp offers paramotoring, among other adventure activities.
Tour Operator Deets | http://www.thegoldencamp.com/para-motor/
4. Quad Biking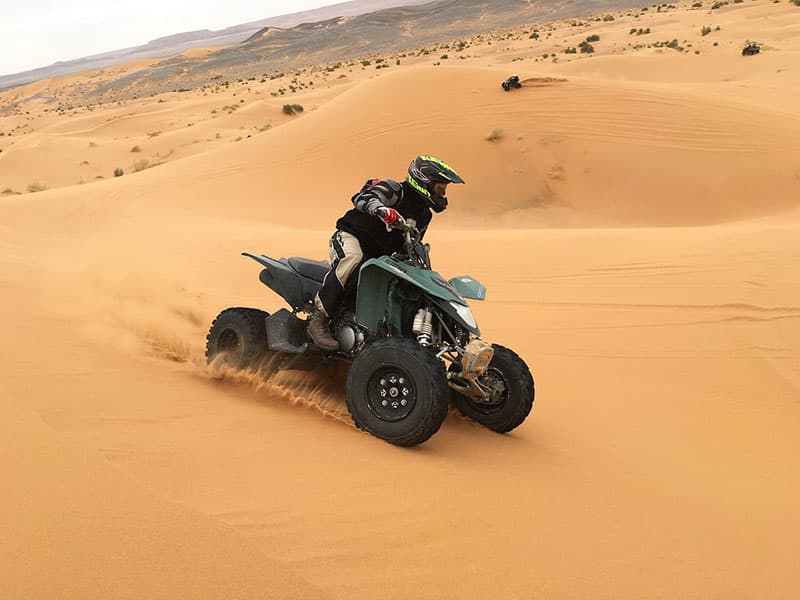 Let's be honest, the sight of a quad bike will always excite the inner child in you. There's something about putting on a helmet and riding a big-tired 4x4 that's absolutely irresistible! Discover a jungle trail or explore the desert without the confines of a jeep, there's no dearth of options when it comes to quad biking in Jaisalmer. Certain packages even offer smaller 50CC. Vroom away and make some memories! Desert Safariors have a number of Quad bikes and All Terrain Vehicles (ATVs).
Tour Operator Deets | http://www.desertsafariors.com/desert-safariors-camps.html
5. Zip Lining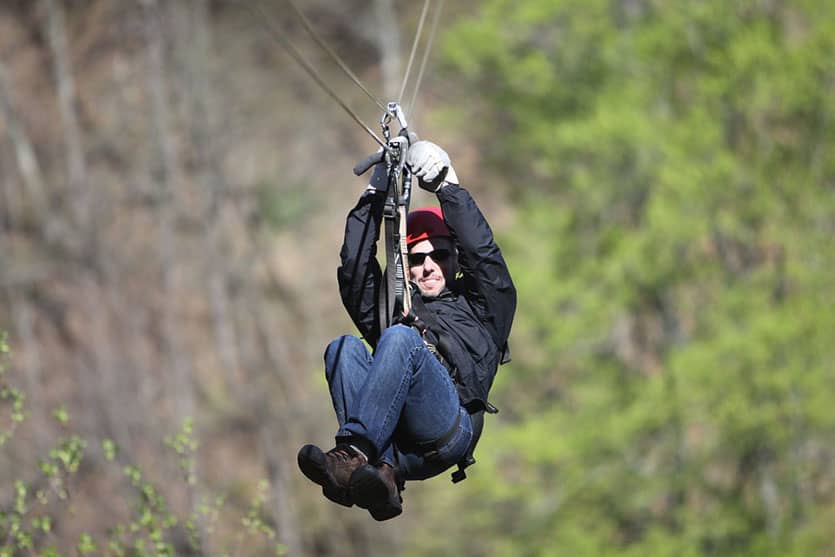 Zip Line, also known as death slide (how comforting), is an adventure sport involving a pulley, a cable and a whole lotta exhilaration! There's a safety harness of course, but this is definitely one of those experiences that will get your heart pumping. Take in a panaromic view of the desert while zipping across on an incline. A kid's variant with a milder gradient is also available for those young thrill seekers. Deyor Camps has a zip line spanning more than 250 metres.
Tour Operator Deets | https://goo.gl/6u2wLf
6. Hot Air Ballooning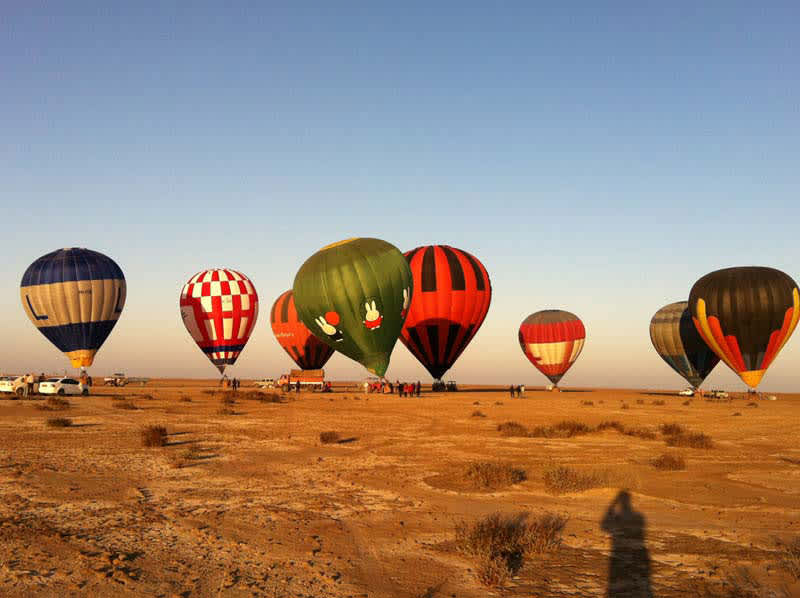 A ride in a hot air balloon is thrilling yet quite relaxing at the same time. With its golden walls and close proximity to the desert, Jaisalmer is one of the best places to try this sport, especially around sunset or sunrise. Observing the sparse landscape with a bird's eye view is a totally surreal experience. The best time to cross this one off your bucket list is between October and March. Tiger Balloon Safaris offers authorized hot air ballooning packages in Jaisalmer.
Tour Operator Deets | http://hotairballooning-india.com/
7. Camel Racing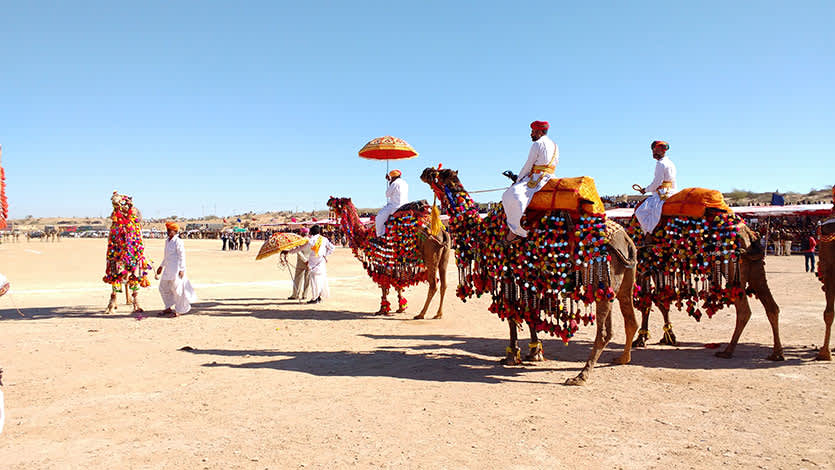 Riding horses and camels as a sport is deeply ingrained in the culture of Rajasthan, and Jaisalmer is no exception. After all, this was the seat of royal power and an integral part of the Silk Route! Most of the camel safaris and tours provide the option of camelback racing across the sand dunes, usually behind a trained rider. The annual Desert Festival held in February also includes camel races. Giddy up!
So conquer your fears and experience these sports right away!