Jaisalmer
A Library Founded In 1500 AD & A Fossil Park: 7 Hidden Gems In Jaisalmer You Didn't Know About
Been there, done that. If that's your reaction to every plan EVER, we've got the perfect list for you! Give the usual clichéd tourist traps in Jaisalmer a miss and check out these 7 places in and around the city that are definitely NOT run of the mill.
1. Gyan Bhandar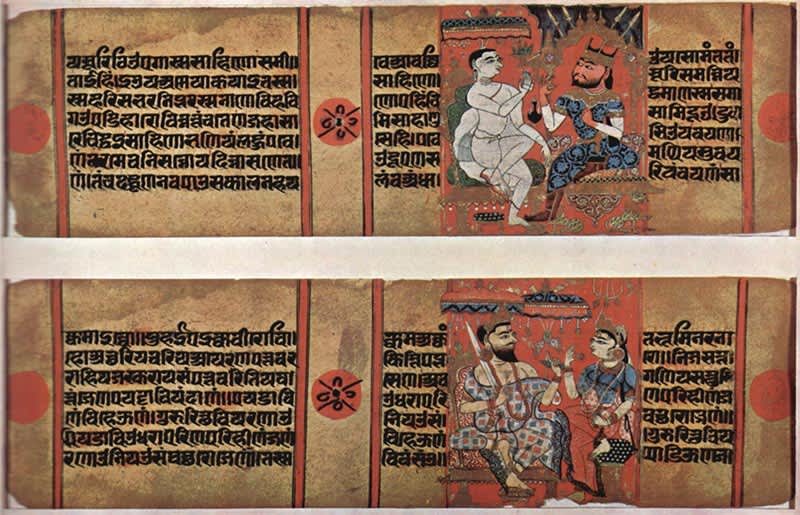 Tucked away in a tiny underground chamber beneath the Sambhavanath Temple in the Jaisalmer Fort is the Gyan Bhandar. Founded in 1500 A.D by Acharya Maharaj Jin Bhadra Suri, this library houses a priceless collection of ancient manuscripts, jewel-encrusted images and divine artefacts of the Jain tradition. Many of the Jain texts found in this small library are among the oldest in the country and can't be found elsewhere. Living up to its name as a repository of old knowledge, Gyan Bhandar appeals to both scholars as well as believers.   
Location | Shri Sambhavnath Prabhu Jain Temple, Jaisalmer Fort
2. Maasa Miniature Art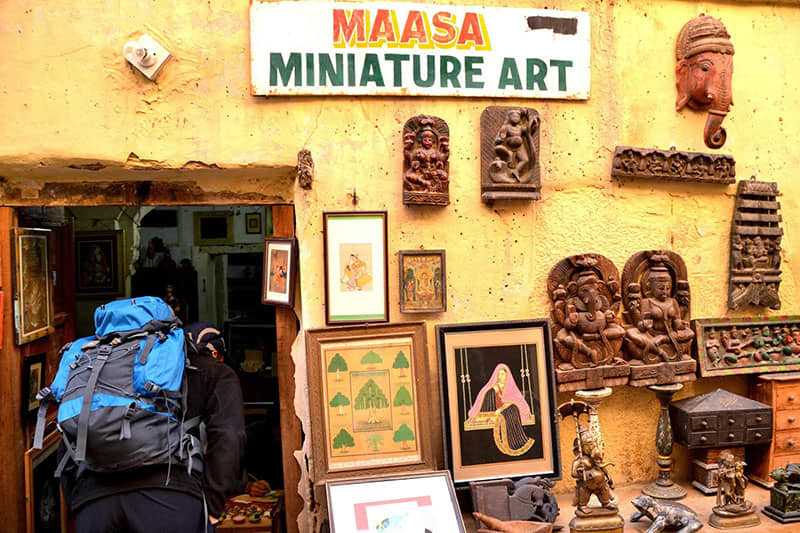 Picture Credits: Samanvay
Good things come in small packages, as the saying goes. Nestled inside the Jaisalmer Fort, Maasa Miniature Art is a small gallery and shop, displaying the rich Indian tradition of painting miniatures. Not only is it fascinating to watch the process of tiny masterpieces come to life but the owner is always up for a chat. You can sit and contemplate the brushstrokes for as long as you want. There is no compulsion to buy (though these miniatures DO make for the perfect souvenir or gift if you ask us!).   
Location | Jain Temple Street, Jaisalmer Fort
3.  Akal Wood Fossil Park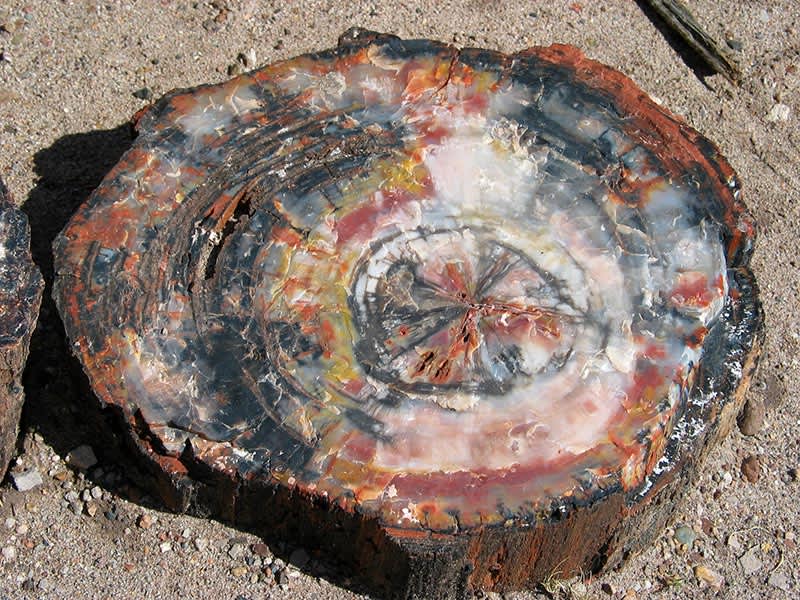 Not everyone knows this, but Jaisalmer actually boasts of an important fossil belt. Located a kilometre off the Jaisalmer-Barmer road, the Akal Wood Fossil Park is a National Geo-heritage Site is home to 180 million year old wood fossils of the Early Jurassic period. Yep, turns out Jaisalmer was densely forested and maybe even covered by the sea, once upon a time! If fossils and geology interest you, this is definitely a gem you should explore.
Location | Desert, National Park, Myajlar Road
 4. Longewala Checkpost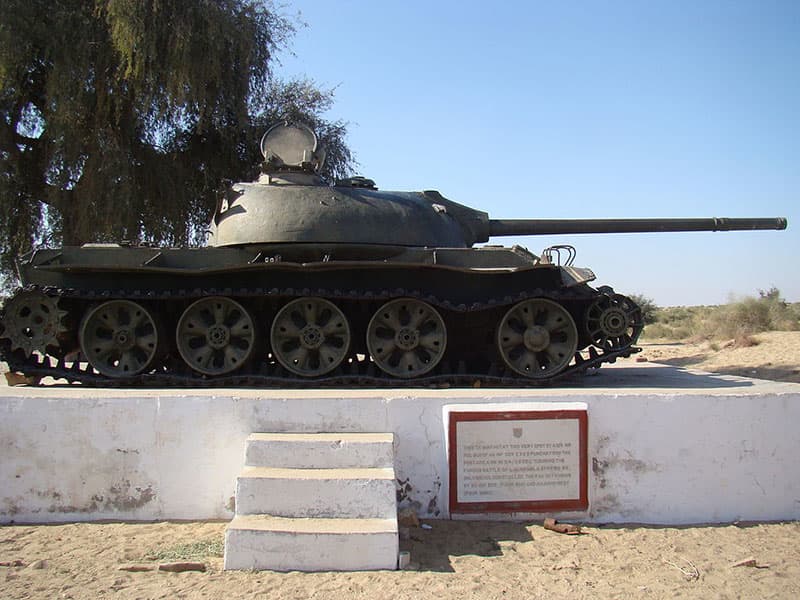 Located 15km from the Tanot Mata temple, the Border Post 609 is understandably difficult to visit, because of security concerns. However if you carry all the required ID proof and manage to get permission, it is truly an unforgettable moment. This is the spot from where you can see the actual Indo-Pak border and meet the men who guard our frontiers. You are bound to feel a surge of pride and gratitude.   
Location | Longewala
5. Hari Om Jewellers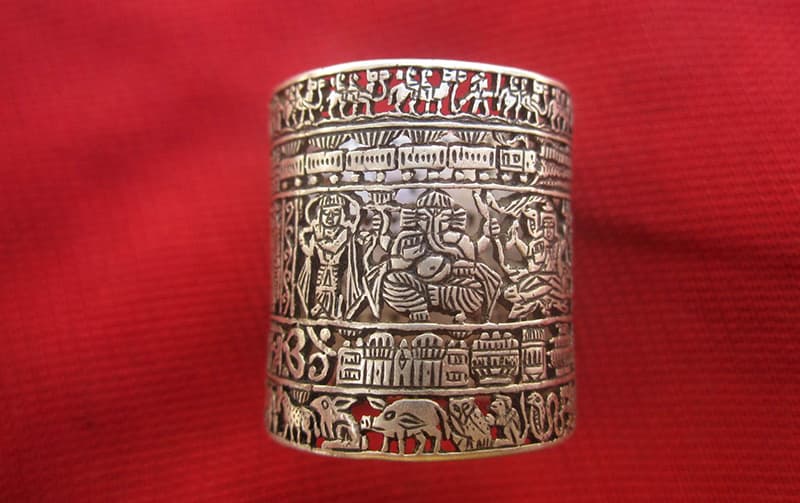 Fancy a ring with three different legends engraved on it? Or perhaps you'd want the Seven Wonders of the World wrapped around your finger. Run by a family of silversmiths, Hari Om Jewellers offers many such intricate designs on rings and other bits of jewellery. You can even request custom designs or just have a stimulating conversation about traditional craftsmanship with the unassuming owner. The spectacular view of the city from the shop is an added bonus!
Location | Sunset Point, Jaisalmer Fort
6. Artists' Colony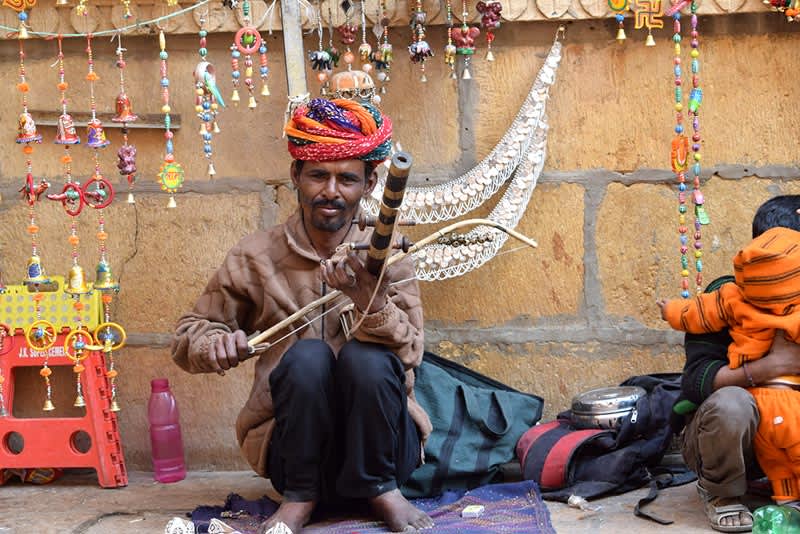 Unleash your inner Bohemian and head to Kalakar Colony, the home of folk music and lore. The famous Manganiyar musicians, known for both their unique sound, as well as their synthesis of Muslim and Hindu culture, reside in this area. Gazi Khan, the renowned Khartal player and Sufi vocalist, belongs to this region. You can buy traditional musical instruments, try to jam with the artists or simply enjoy their performances.
Location | Kalakar Colony, Malka Pol
7. Lodurva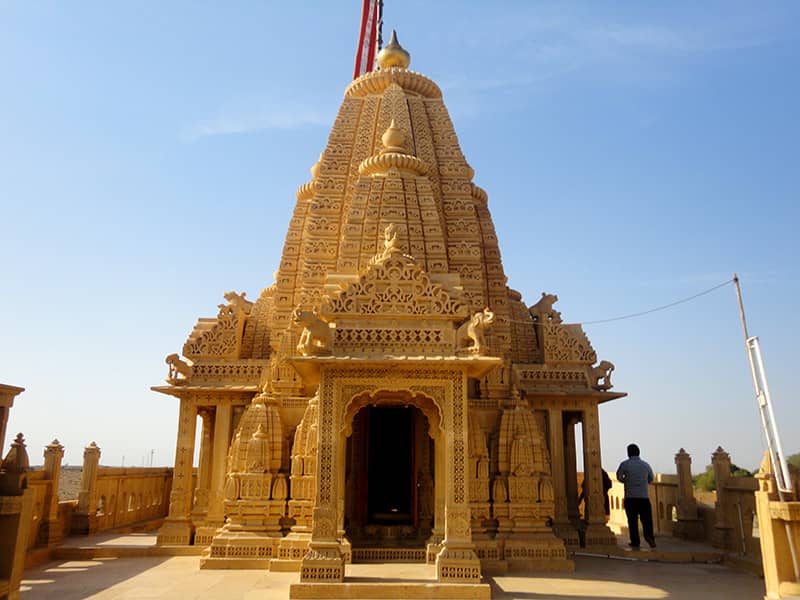 About 800 years ago, this was the capital of Rawal Jaisal and bustling with military activity and trade. The tragic love story of Princess Mumal is said to have taken place here.
Today, Lodurva lies abandoned among the sand dunes, 15 kms from the modern city and far removed from royal romance. The beautiful temples dedicated to different Jain Tirthankaras as well as old Hindu temples can still be admired by visitors. Oh, and there's also a Kalpataru or wish-granting tree within these ruins! 
Location | Lodurva Village
So pick the road less travelled and go visit these hidden gems right away!