Hyderabad
Check Into The Luxe And Super Spectacular Taj Falaknuma Palace For All The Royal Feels!
If you're looking to celebrate a special occasion or simply spoil yourselves or your loved ones a little, there's no better place to check out than the iconic Taj Falaknuma Palace that really needs no introduction to the locals of the city!
Luxury At Its Finest | This luxurious palace consists of 220 rooms and 22 halls, all of which are built exquisitely. Huge collections of paintings, antique furniture, looming statues and other ancient treasures are displayed at the palace. The large Venetian Chandeliers add to the glamour of this alluring palace!Taken over by the Taj Group in 2010, the hotel offers grand rooms and impeccable services. 
There are also day tours for those who want to take a look at the majestic palace!
So spend your evenings just like the royals would, whilst sipping on the famous Falaknuma chai at this treasure trove of a place! 
Where | Taj Falaknuma Palace - Engine Bowli, Fatima Nagar, Falaknuma
Tariff | Rs 35,000 Onwards (As Recorded On 9th December, 2020)
Call Them | +911 4066 298 585
Check Out Their FB Page| https://www.facebook.com/TajFalaknumaPalaceHyd/
Here's Their Website | https://www.tajhotels.com/en-in/taj/taj-falaknuma-palace-hyderabad/
Flick Through Some More Pretty Pictures Of The Property!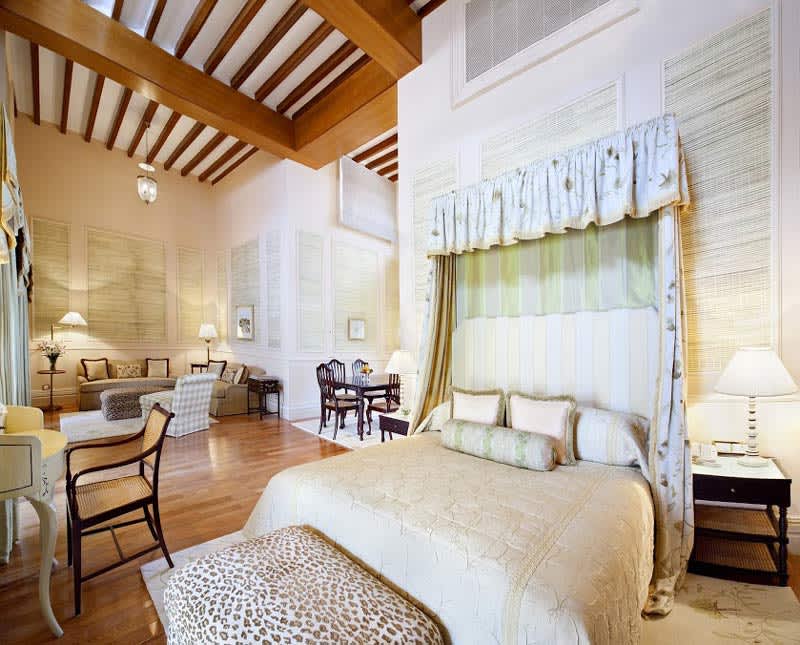 Picture Credits: Royalsuitechantara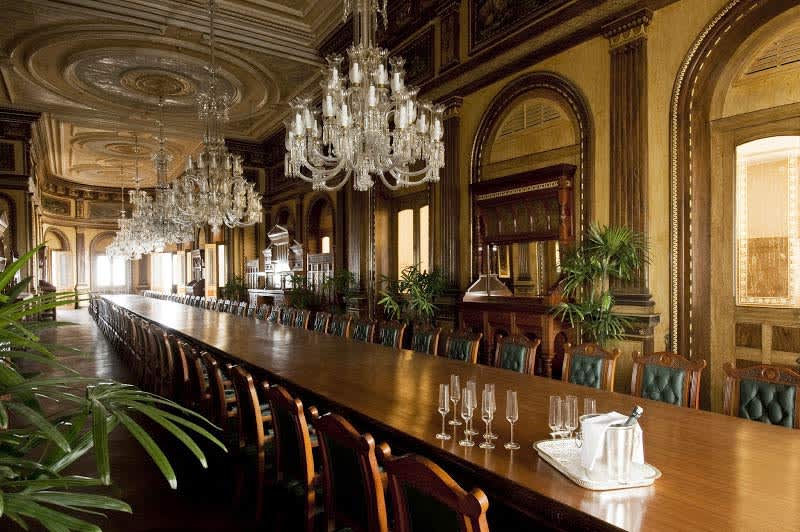 Picture Credits: Meeting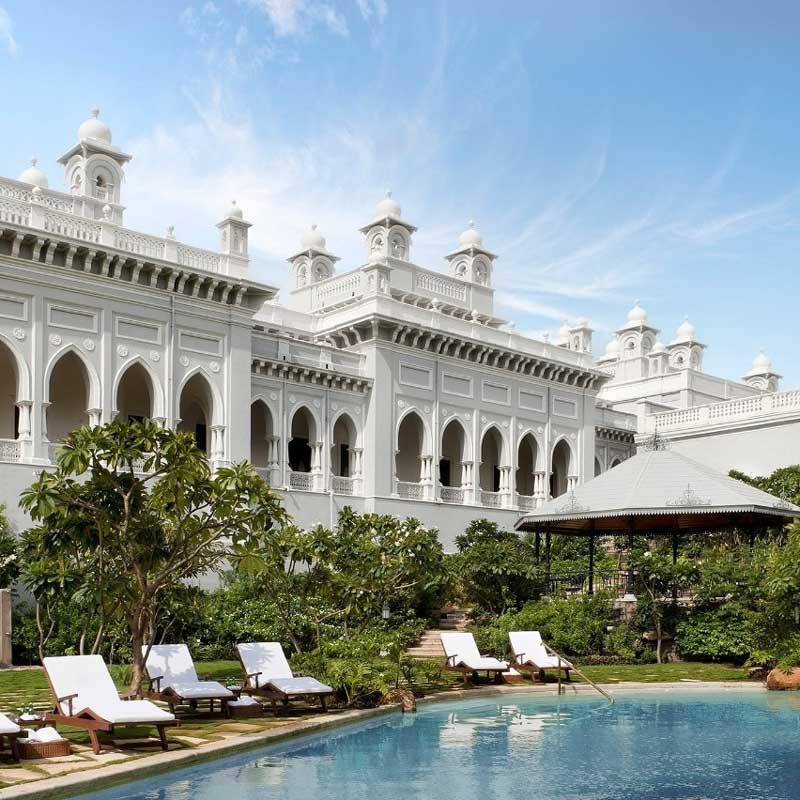 Picture Credits: lespacetours