Hyderabad
8 Affordable Street Markets Where You Can Shop Till You Drop At Pocket-Friendly Prices
Don't we love the sight of colourful fabrics, the jingling sound of earrings and bangles, printed bags and quirky kolhapuris and juttis? If y'all love shopping as much as we do, then this list is for you!
1. Koti Sultan Bazar
This Is A Representative Image
One of the oldest bazaars in town, Koti Sultan Bazar displays a wide variety of women's clothing, bangles, silver jewellery, footwear, and handicraft items. A spectacularly vast area lined with small shops, this market is a paradise for those who love to indulge in street shopping (and bargain). Explore the musty lanes and take home a number of goodies right away!
Where | Sultan Bazar - Koti
2. Shilparamam Market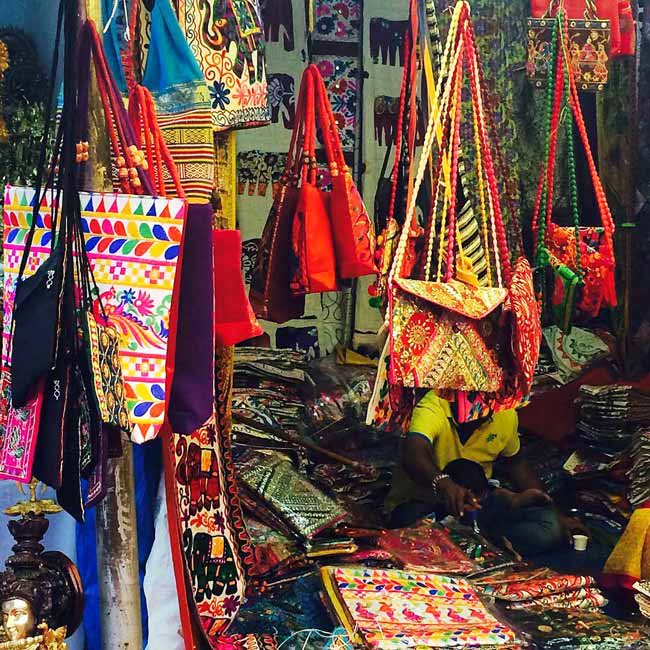 Picture Credits: spicesandsilhouettes
A huge market that proudly boasts of a large collection of printed bags, jewellery, artsy trinkets, scarves and rugs, Shilparamam Market has our hearts. Authentic handicraft items made and sold directly by the artisans themselves are found in abundance at this maker's market! With lots of bustling cafes and rest stops around, this place is ideal to spend a lazy afternoon shopping with your squad! 
Where | Shilparamam Market - Madhapur Road
3. Laad Bazaar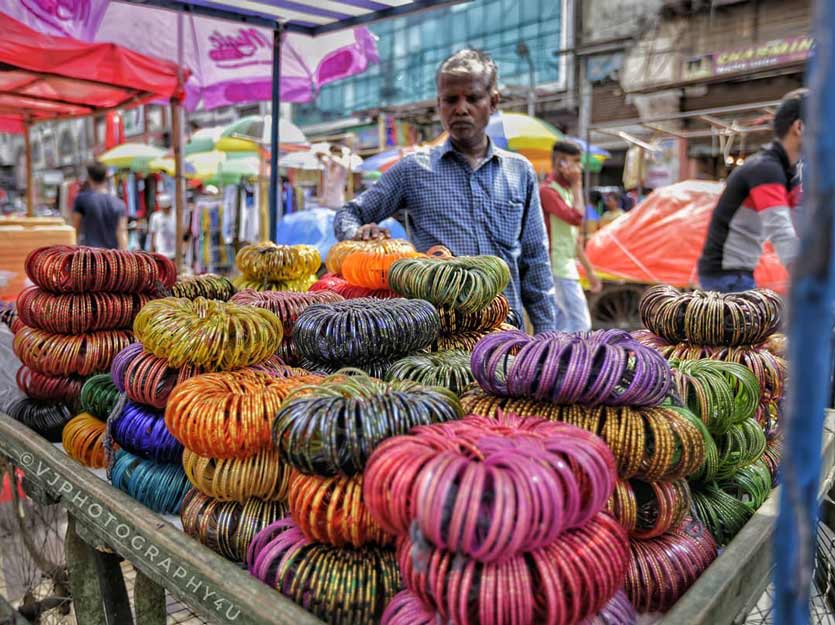 Picture Credits: vjphotography4u
Spread across 4 wide roads, Laad Bazaar is famous for its colourful lac bangles. A hub for bangles decorated with zari, embroidery, gota - patti, lush fabrics for traditional Indian attires and semi-precious stones this age-old Bazaar gives us an authentic Indian & festive shopping experience. About 500-600 patrons visit this market on a daily basis, making it one of the most happening markets in the city! 
Where | Laad Bazaar - Charminar
4. Charminar Sunday Bazaar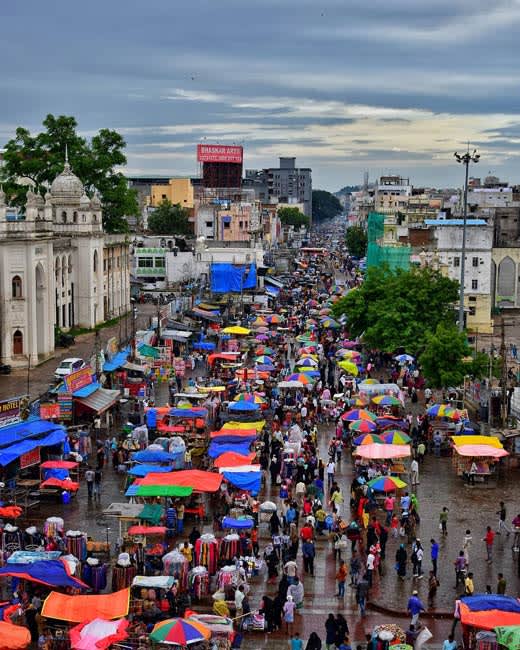 Picture Credits: viewfinder_gunjan
Metal sling bags, anyone? This bazaar right here sells the quirkiest stuff, starting from vintage coins, bangles, maang tikas, and juttis to Hyderabad attars (Oh that heavenly bewitching they smell!), this Bazaar has it all! It also runs till the wee hours of midnight making it a perf spot for indulging in a spontaneous shopping spree! Head over now for some ah-mazing and unique items!
Where | Charminar Sunday Bazaar - Charminar
5. Sunday Book Market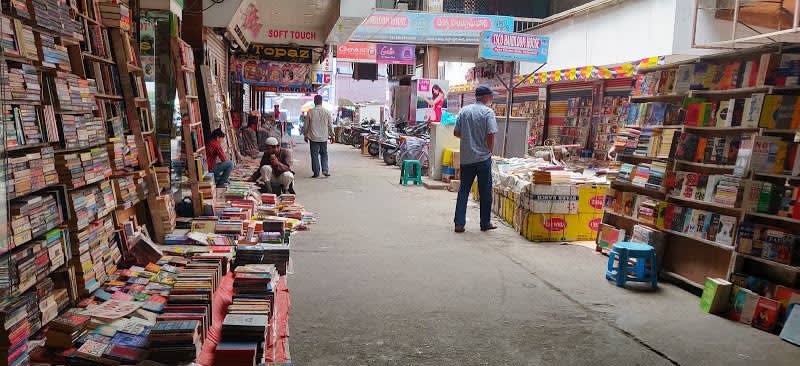 Picture Credits: Tejisman Parida
For all you beloved bookworms, here's your kind of shopping! A brilliant pocket-friendly place to binge buy all your binge reads, this place has almost any novels/books that you can name under the sun! You can find the bestsellers being sold at Rs 100 onwards, while second-hand books are more modestly priced, starting at Rs. 20! If you're planning to visit this book market, then we advise you patience and impeccable bargaining skills!
Where | Sunday Book Market - 4-1-898, Tilak Rd, Bogulkunta, Abids
Timings | 9 AM - 5 PM
6. Jumme Raat Bazaar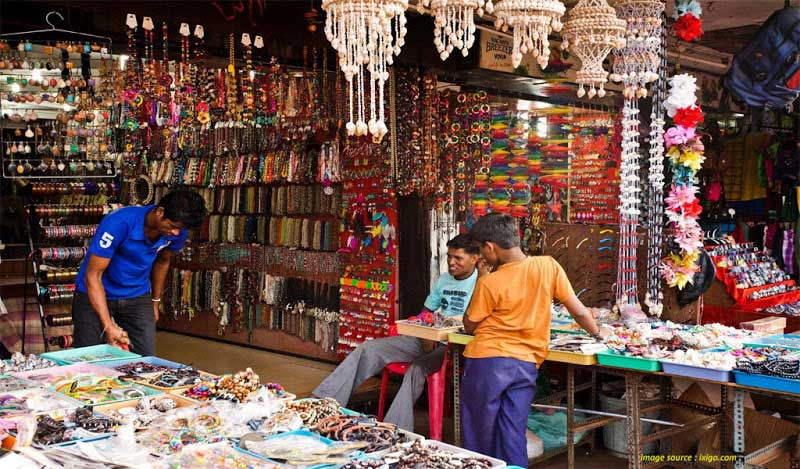 Picture Credits: Varaprasad Keerthi
A weekly bazaar that opens every Thursday is a delight for all shopaholics! From wooden furniture to shoes, you get everything at throwaway prices. The items are sold on a first come first serve basis, so we'd suggest you come visit this bazaar early in the morning to get the best deals and products!
Where | Jumme Raat Bazaar - 14-6-190, Nagar Khana Hanuman Temple Rd, Begum Bazar Chatri, Gowsala Nagar, Chudi Bazaar
Timings | 4 AM - 3 PM
7. General Bazaar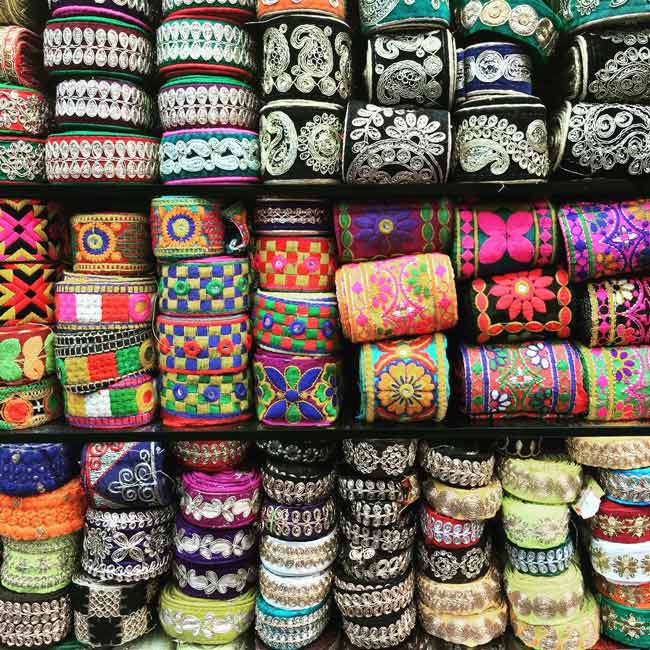 Picture Credits: snegglepuffs
Kalamkari Nehru Jackets, faux leather bags, bright and colourful dupattas, printed sarees, and blingy potlis, that's how we describe General Bazaar! A bustling lane with colourful shops, you're in here for a visual treat and some pocket-friendly shopping. With a historically famous Gold Market (150 years old), this place is a perfect one-stop-shop for boutique choices and impromptu shopping sprees!
Where| General Bazaar - Secunderabad 
8. Begum Bazaar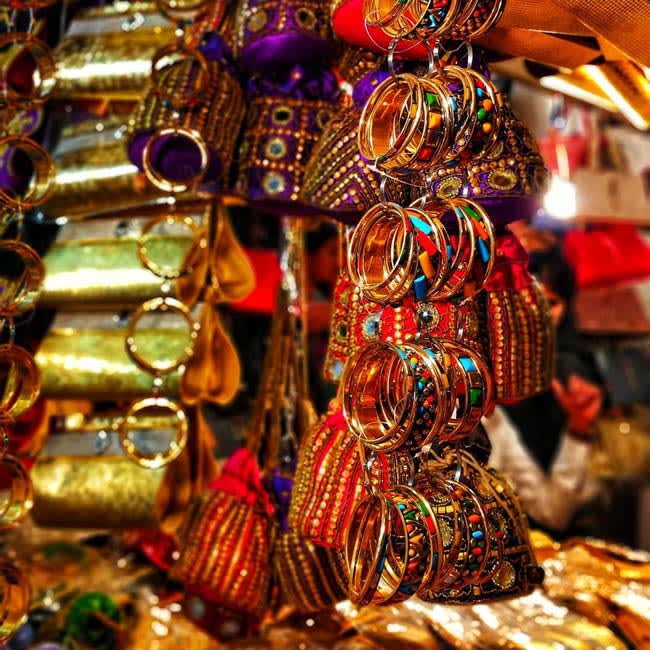 Picture Credits: storiesbyhasita
Begum Bazaar is one of the biggest and oldest commercial markets, with both retail and wholesale shops. Famous for their bangles of every kind (you name it, they have it!), pearls and Khara dupattas, this place is a public hot favourite and even more so during festivals. P.S. a shop named Fine Bangles sells the most gorgeous heavily decorated lacquer bangles so hop over and indulge in some traditional purchases! 
Where| Begum Bazaar - Naya Pul Bridge
With our crisp list of the hot city favourites, it's time to indulge in some much-needed retail therapy so get crackin'!