Hyderabad
5 Dessert Places In Hitech City Where You & Your BFF Can Hog For 500 Bucks Or Less
Greetings, city dwellers! We totally vibe with y'all when it comes to tackling those erratic and intense sugar cravings. For the lost souls who are having a tough time beating the dessert pangs, worry not for we have just the cure! These amazing dessert parlours in Hitech City are dishing out some decadent sugary delights so that you can indulge in some chocolaty goodness and rest assured about your safety!
1. Frozen Desert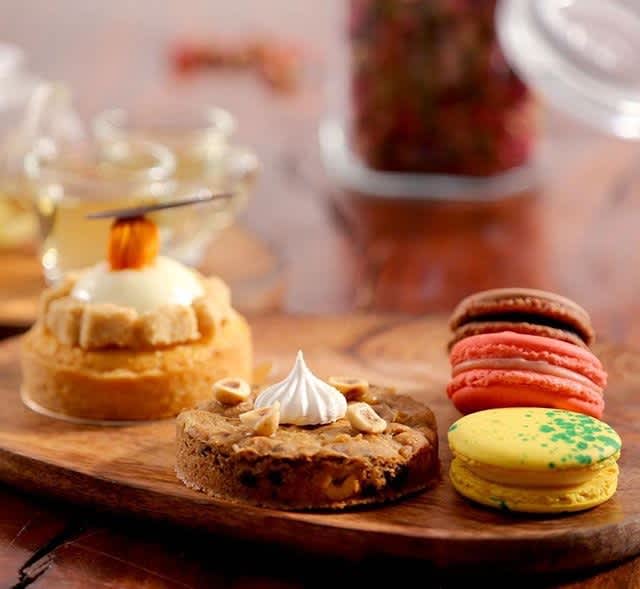 A stone themed dessert parlour in the city of Nizams is a rather rare sight! Celebrate an occasion with their Signature cakes, like the Opera. Your breakfast affairs will be well accompanied by their waffles served with Caramelised Banana and Caramel Ice Cream. You must try Jasmine pearls, a Herbal tea which has a taste as beautiful as its name!
Where |  Frozen Desert - 78 A, Silpa Layout, Near Deloitte
Timings | 12 Noon - 11 PM
Call Them | +91 8008 707 890
Meal For Two | Rs 500
Check Out Their FB Page | https://www.facebook.com/FrozenDesert/
2. Cream Stone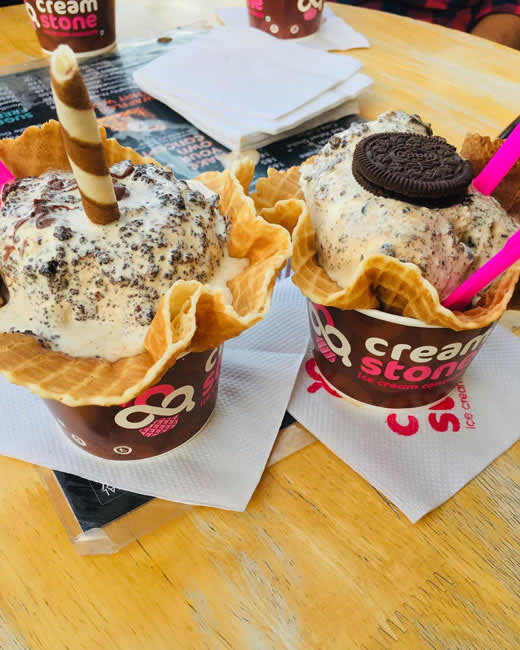 Picture Credits: food_soch
A lil' purple-themed cafe with warm ambience, Cream Stone serves mouth-watering desserts that'll give you an instant sugar rush! Their Sauce Waffle is nothing less than comfort food for us. They have a sugar free ice cream menu for all the health freaks out there. Their beverage menu is exquisite and is pure bliss in a bottle. (ProTip, the Choco Almond drink is pure love!).
Where | Cream Stone - Plot 15/1, Bullet King Commercial Complex, Opposite Cyber Gateway
Timings | 11:30 AM - 12 Midnight
Call Them | +911 4065 599 920 & +911 4048 535 745
Meal For Two | Rs 350
Check Out Their FB Page | https://www.facebook.com/creamstoneconcepts/
3. KARACHI BAKERY
Picture Credits: thatgirlwithapron
KARACHI BAKERY is the city's treasured possession. An outlet that has witnessed most of the locals grow up, Karachi Bakery serves scrumptious sweet and savoury delicacies and is a must-visit place for you and your squad. Y'all need to try their Cheese Mayonnaise Panini, Irish Cappuccino and satiate your sugar cravings with the classic Vanilla Muffins and the legendary fruit biscuits!
Where | KARACHI BAKERY - Shop 2, 1-140/2&3, Opposite Raheja Mind Space, Sector 3
Timings | 9:30 AM - 10:30 PM
Call Them | +91 7416 290 909
Meal For Two | Rs 450
Check Out Their FB Page | https://www.facebook.com/KarachiBakery/
4. Ibaco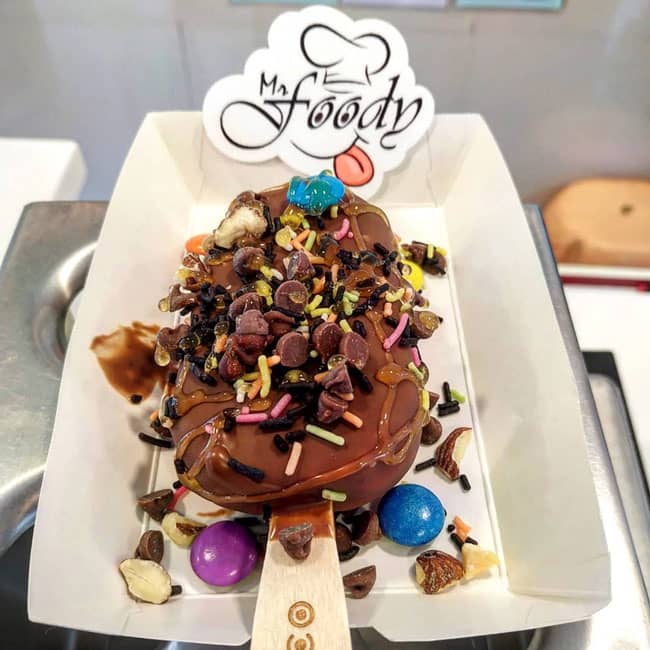 Picture Credits: mr_fooody
An ice cream parlour with a lively ambience, Ibaco has a striking set up with its walls adorned with some gorgeous looking snaps of desserts. They have a wide range of flavours, sauces and toppings to choose from, including low-fat NAS chocolate for those who can't cheat on their diets. Some of our faves from this eatery are the delectable Vanilla Bar, Pralines & Cream and Maha Raj Bhog. Top your scoops with some nuts to give your dessert that extra kick!
Where |  Ibaco - Shop No 2, SBR Gateway, Huda Techno Enclave, Sector-II, Madhapur
Timings | 10 AM - 10:30 PM 
Call Them | +91 9177 171 241 & +91 9959 449 706
Meal For Two | Rs 400
Check Out Their FB Page | https://www.facebook.com/IbacoICEcreams/
5. Frosticks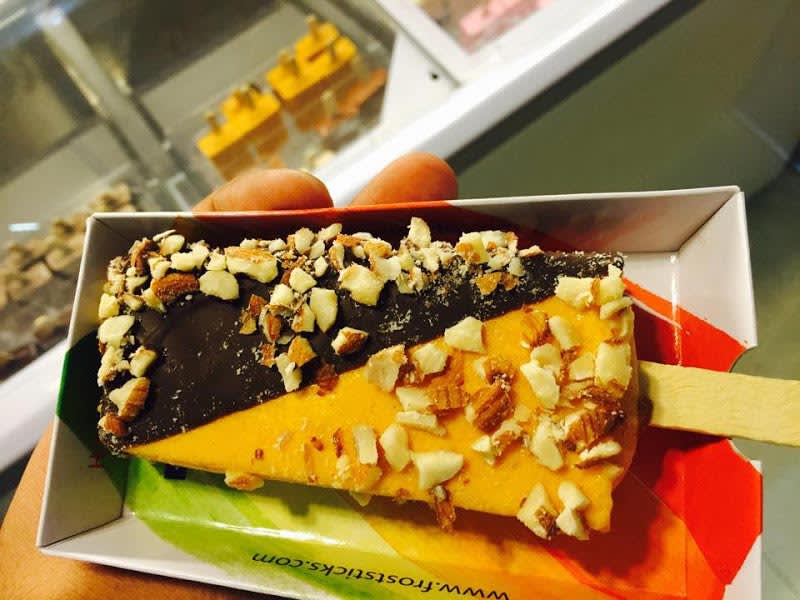 Picture Credits: Ashok P
Frosticks is a cutesy ice cream parlour and the highlight of this place is the wacky names given to their dishes (The Hulk, Figgy Pig, Chunky Monkey, among many!). We are crushing on their all-natural sorbets which are so refreshing that your palate will feel breezy! We recommend the Black Grapes Sorbet and the decadent Milky Way Frostick.
Where | Frosticks - Inorbit Mall, Opposite Durgam Cheruvu, Mindspace
Timings | 10 AM - 10 PM
Call Them | +91 9133 653 222
Meal For Two | Rs 150
Treat yo' self for surviving the pandemic at these cute lil eateries ASAP!