Hyderabad
5 Beautiful Beaches Near Hyderabad Worth Visiting For A Relaxing Getaway
We believe it's safe to say that most of us have dreamt about taking a vacay at a quiet beach while we're captive in our homes. Lazing around on the warm sand with a book in one hand and beer in another, well count us in! Keep on scrollin' to read about some of the best beaches near the city you could visit to beat the pandemic blues!
1. Manginapudi Beach
Picture Credits: prashanth.c
Surrounded by a lake and a river, Manginapudi Beach soothes your soul with its heavenly vibe. The striking attraction of the beach is its black-hued sand. (not to mention, it's very Instagrammable!). The beach is situated near the town of Machilipatnam and comprises several attractions like temples and a rustic lighthouse. You'll also find tiny crabs on the beach, so be wary of the lil pinchers while you enjoy the sunset!            
Where | Manginapudi Beach - Machilipatnam
Distance From Hyderabad | 354.2 Kms            
2. Kakinada Beach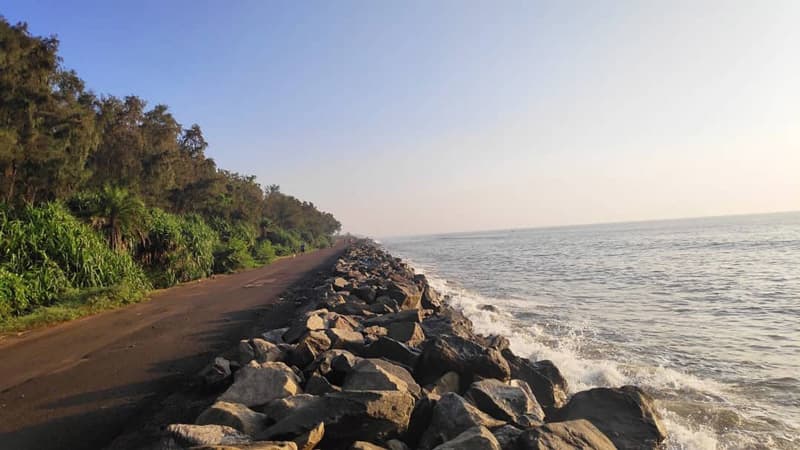 Picture Credits: i_m_m_o_r_t_a_l__w_a_r_r_i_o_r
Kakinada Beach is named after the city it is located in. Kakinada is one of the largest cities in Andhra Pradesh located on the beachside of the great Bay of Bengal. The beach is uncrowded and airy, hence you can laze around undisturbed and enjoy the calm winds. A shutterbug's paradise, Kakinada Beach is one of the prettiest getaway spots near Hyderabad.
Where | Kakinada Beach - Uppada Road
Distance From Hyderabad | 490.7 Kms
3. Vodarevu Beach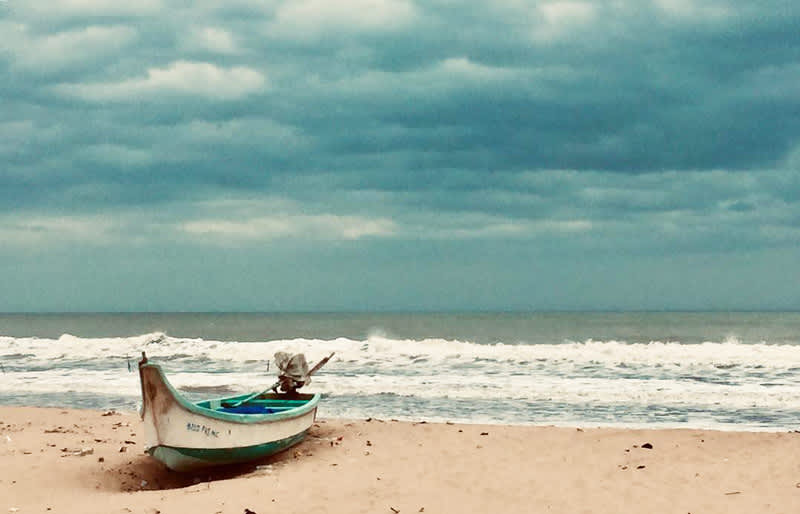 Picture Credits: nishanth_pasunuri
Located about 7 hours away from the city of Nizams, Vodarevu Beach is a spectacular beach with coconut trees flanked on one side and the alluring water body on the other. Several resorts like Jolley Home Resort & Ramapuram Beach Resort are located near the beach, making it a go-to destination for a short, peaceful getaway! 
Where | Vodarevu Beach - Prakasam District
Distance From Hyderabad | 306.5 Kms
4. Suryalanka Beach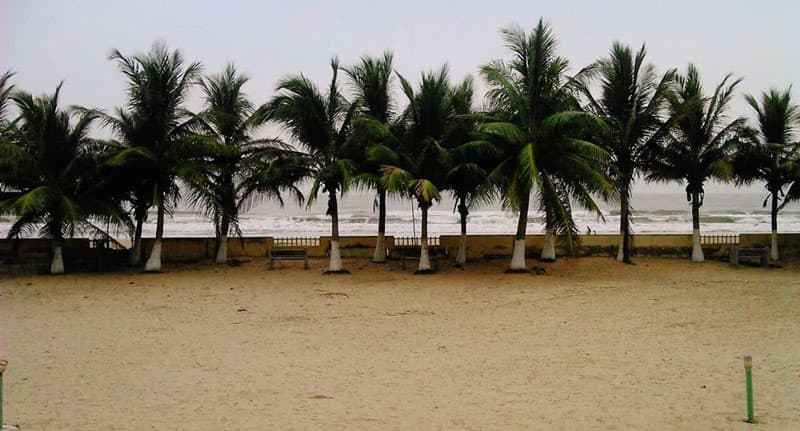 Picture Credits: a.nomad.trail
Suryalanka Beach is an extremely clean beach situated in the Guntur District of Andhra Pradesh. The crystal clear waters brushing against the sand will rejuvenate your mind and soul. The gushing winds and pleasant vibe makes it ideal for evening and morning strolls with your bae. Grab your car keys and get going on a comfy ride to this stunning beach!
Where | Suryalanka Beach - Baptala, Guntur
Distance From Hyderabad | 319.5 Kms
5. Bheemili Beach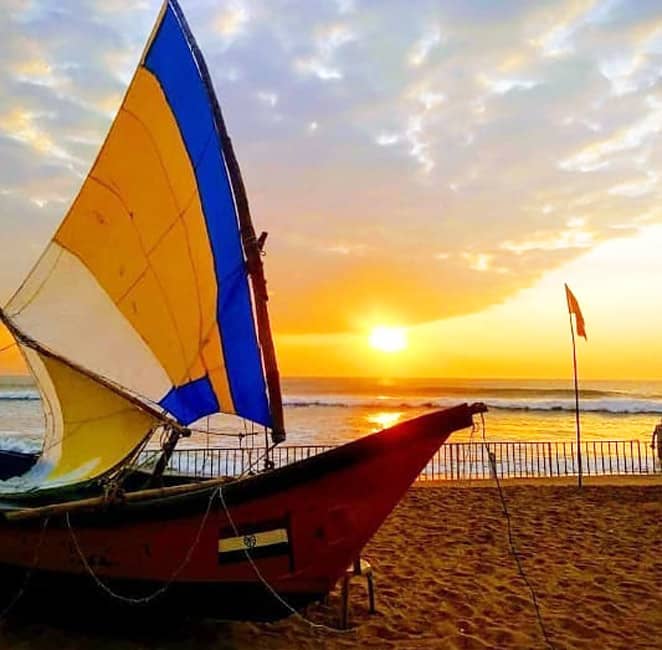 Picture Credits: urstruly_nikil
Bheemili beach brings with itself the best of nature!. The sky and the sea seem to perfectly brew together owing to their vibrant hues of blue. The crisp sea air blowing through the hair and the ultra-clean shores, that's what makes Bheemili Beach a blessed holiday destination. Imagine how beautiful this beach would look under the moonlight, so we hope that gets your motor running to hop on over to Bheemili Beach ASAP!
Where | Bheemili Beach - Bheemunipatnam, Vizag
Distance From Hyderabad | 653.2 Kms
Take a break from a life of unvaried misery and plan a getaway at these stunning destinations!