Goa
8 Underrated Beaches In Town Where You're Sure To Get Enchanted By The Scenic Views
Hello, fellas! Do you wanna escape the city madness and head over to a quiet, serene beach where you can kick back and gulp down beers? If yes, we've made a list of some of the most breathtaking beaches in town where you can unwind and rejuvenate your souls. Keep scrollin'!
1. Arambol Beach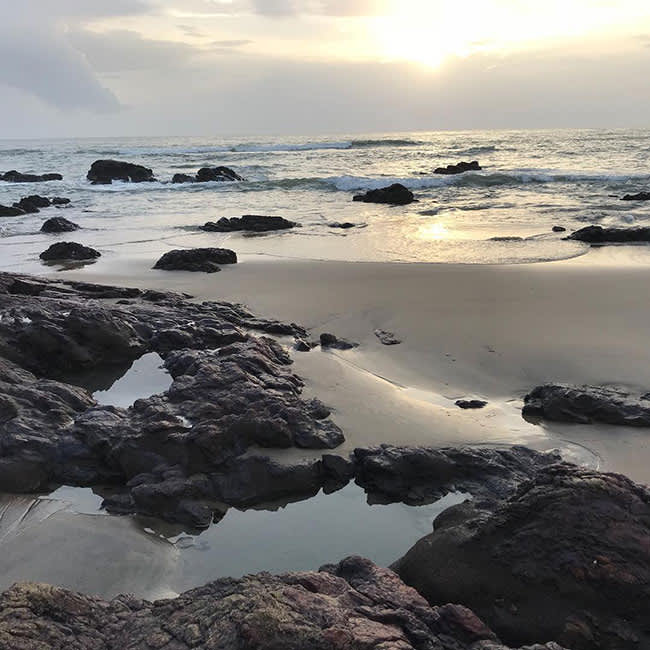 Picture Credits: ektapalani
If you prefer quiet beaches that are not crowded, Arambol Beach is the place for you! The serene sea, grainy sand and the warm sun make a perf recipe for a relaxing time. Take your SO and for a walk down the beach while the sea kisses your feet; you're defo gonna thank us later for this!
Where | Arambol Beach - Arambol
2. Cola Beach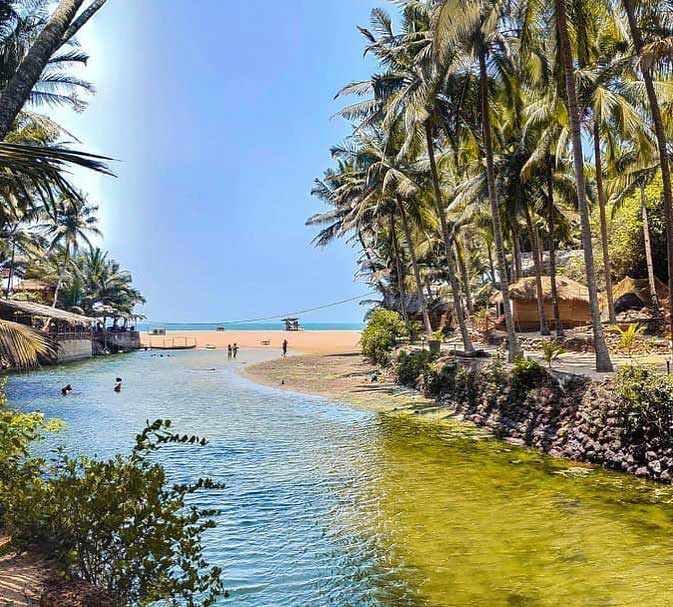 Picture Credits: food_for_soulz
Tucked away in South Goa, Cola is one of the most remote beaches in town. It offers an ah-mazing oceanic view and has a tranquil atmosphere to bask in. Unspoiled and isolated, this beach is a piece of paradise in the city. There's even a picturesque freshwater lagoon on its shore that is connected to the sea.
Where | Cola Beach - Canacona
3. Butterfly Beach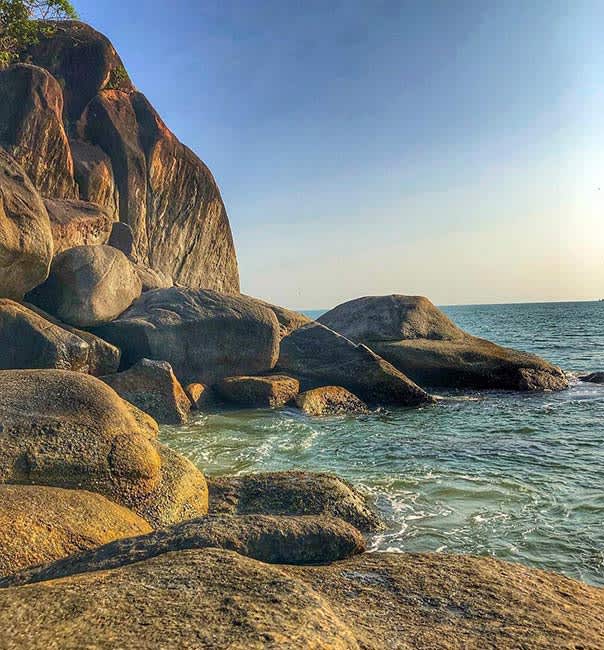 Picture Credits: iamjineshbabu
This beach features the best of nature with the sea brimming with aquatic life and a stunning coastline. This beach gets its name from the vista of hundreds of butterflies we can spot milling over the hilltop. You can also watch friendly, acrobatic dolphins that play loving hosts. If you're down to enjoy the beauty of marine life and gaze away at the setting sun then head over now!
Where | Butterfly Beach - Palolem
4. Agonda Beach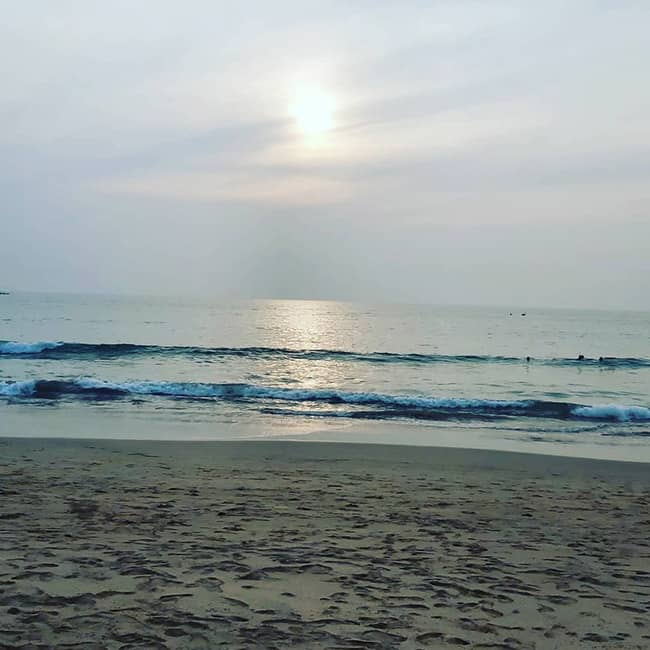 Picture Credits: shru_jadav
Aesthetic and picturesque, Agonda Beach creates a picture-perfect environment for its visitors. What makes it more fascinating is that the beach goes super quiet after midnight and that's when you can HEAR the magic unfold; the sound of waves crashing and the birds chirping before sunset makes it a visual and auditory delight! You can also rent a cosy hut right on the beach and enjoy a gorgeous view of the Arabian Sea from the porch.
Where | Agonda Beach - Agonda
5. Kakolem Beach
Picture Credits: mr_ippalitov
Kakolem Beach is a perfect lil beach cove located in the bay. One of the most secluded beaches, it boasts an abundance of scenic beauty. Close to the beach also lies a hilltop that's ideal for hiking and trekking activities. So guys, when are you planning to visit this beach that looks like its straight from a painting!
Where | Kakolem Beach - Canacona
6. Galgibaga Beach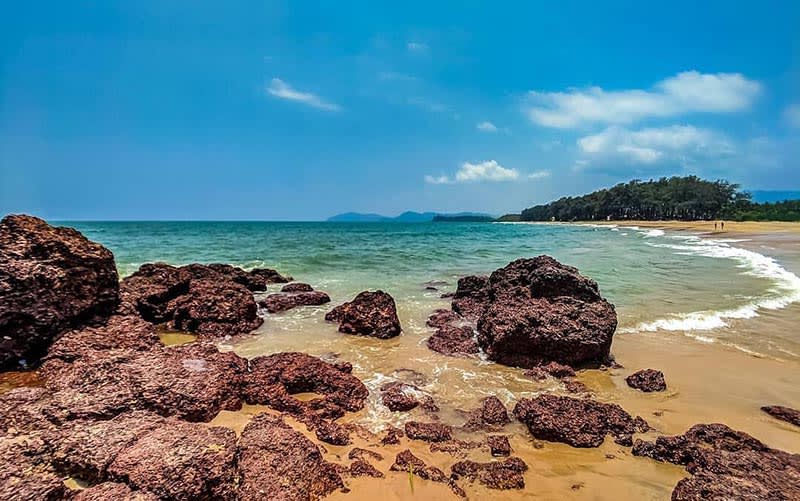 Picture Credits: amateurs_perspective
The seasonal nesting and hatching site of the Olive Ridley Turtle is what makes the Galgibaga Beach unique. Crystal clear water, the grainy, glistening sand and an abundance of lush coconut trees, that's Galgibaga Beach for y'all. This beach stands proud as one the cleanest one in town AND it is reserved for the protection and saving of turtles. *UwU* 
Where | Galgibaga Beach - Canacona
7. Betul Beach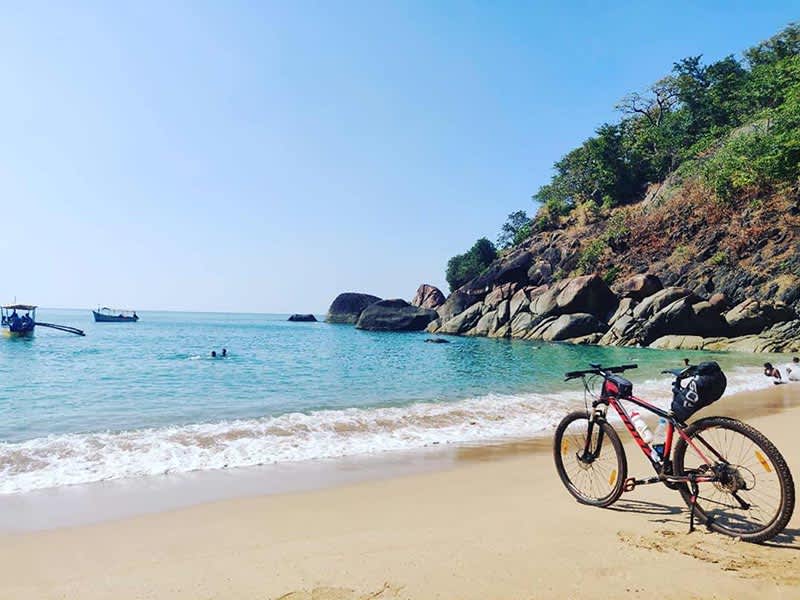 Picture Credits: advait.khatavkar
Popularly known as the Fishing Beach Of Goa, Betul Beach is blessed with a serene view that is simply breathtaking. The clear water that's brimming with aquatic life, warm sand, and elegant palm trees add immensely to the charm of this beach! Y'all also need to devour the fresh and delish seafood that's served in the rustic shacks nearby. 
Where | Betul Beach - Cavelossim
8. Velsao Beach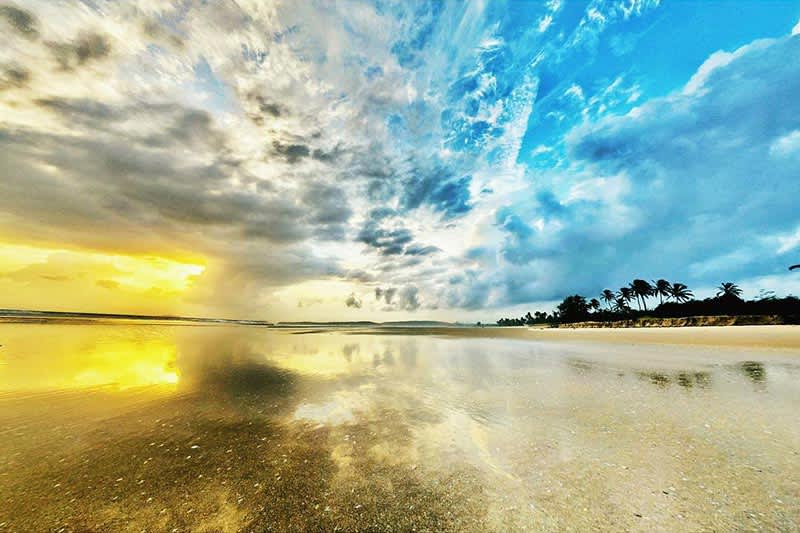 Picture Credits: 15jadepereira
Velsao Beach is a hidden gem that stands almost "untreaded" by civilization. We say that 'cause you won't see a horde of tourists but only a lifeguard who is there for your swimming sessions. The coastal stretch is spread along the countryside with lush coconut trees and paddy fields surrounding it. Head over to rejuvenate and relax after a long stressful day!
Where | Velsao Beach - Consua
So guys, when are you heading out to these beaches?