Goa
5 Most Picturesque Waterfalls Where You Can Take In The Glorious Views Of Nature
Goa is known for its serene yet happening vibe, ideal for us to rejuvenate and party till the wee hours in the night. Other than the vibrant culture, this town proudly boasts of its breathtaking and beautiful waterfalls that offer a glorious and pristine view of nature. Here's our list of the ah-mazing waterfalls that y'all need to defo check out!
1. Dudhsagar Falls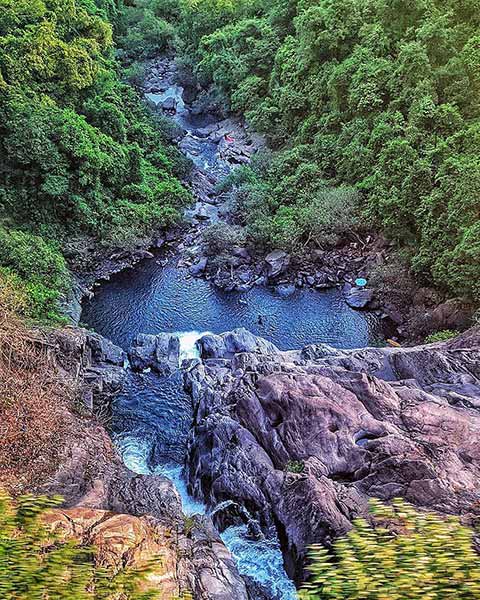 Picture Credits: pao.wala
India's 5th tallest waterfall, Dudhsagar Falls is a sight to behold. Its majestic cascade of silvery-white water gushing over the rocky steep looks straight out a utopian tale. A short hike away if you're in the city or a car drive can easily take you to this wondrous site, This waterfall also overlooks the train tracks and makes a picture perf background for all your Insta updates!
Where | Dudhsagar Falls - Sonaulim
2. Netravali Falls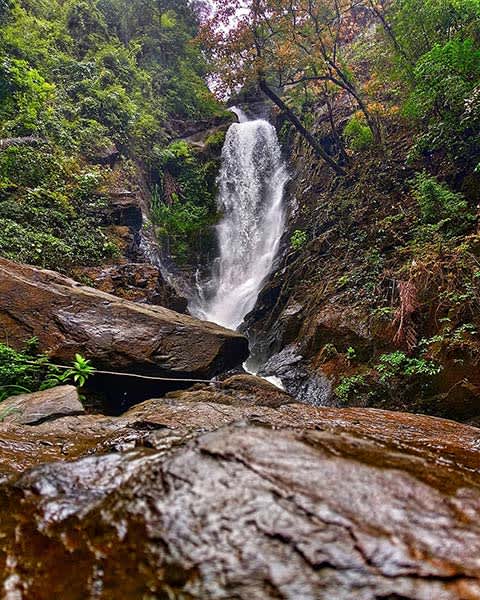 Picture Credits: call_me_aku_3969
Nestled in the flourishing greens of Netravalli Wildlife Sanctuary, Netravali Falls is an ideal location to enjoy nature's beauty in a peaceful environment. You can drive down to the waterfall or even trek a trail, we promise you're gonna love the view as it is a sight for our sore urban eyes! A perfect spot for bird watching and nature trails, you can spot many indigenous exotic species of birds and animals such as the Great pied Hornbills and Slender Loris in the premises. So, grab your binoculars and get lookin'!
Where | Netravali Falls - Netravali
3. Kuskem Falls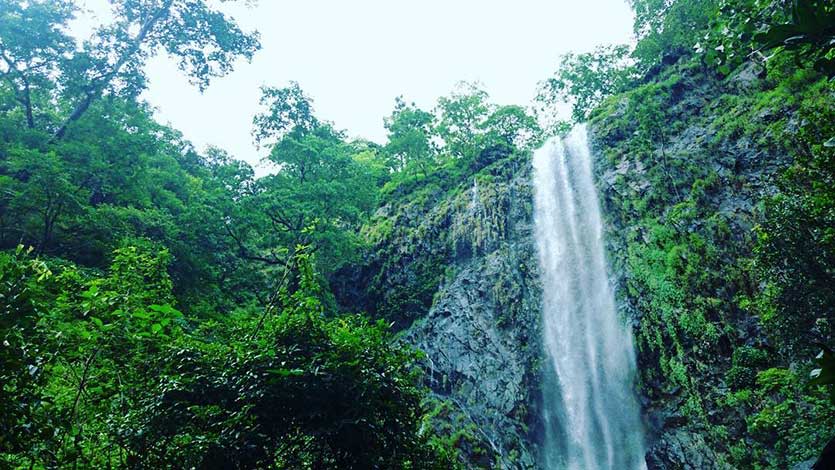 Picture Credits: empowering_photographs
Kuskem Falls is one of the most scenic falls in town with the roads leading up to the idyllic village of Kuskem that is located just beside the waterfall. During this journey, you'll spot many rivulets, small bridges, forests and paddy fields which make for a sublime sight. This waterfall is surrounded by an abundance of lushness, so don't forget to get your DSLR's along!
Where | Kuskem Falls - Khotigao
4. Tambdi Surla Falls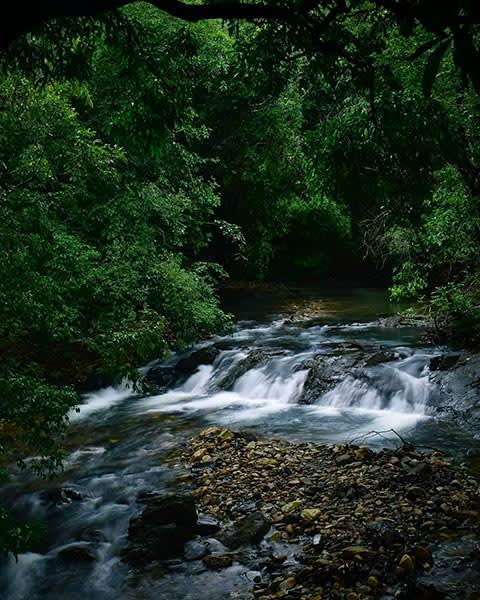 Picture Credits: rd__007
Located inside the Bhagwan Mahavir National Park, you'll have to trek through a trail to reach Tambdi Surla Fall. It's cosily nestled in the lap of nature, surrounded by mighty hills, this waterfall looks oh-so-stunning. Sit on the banks and take in the magnificent view of nature, we promise it doesn't get any better than this!
Where | Tambdi Surla Falls - Hathkhamba-Goa Rd
5. Verna Falls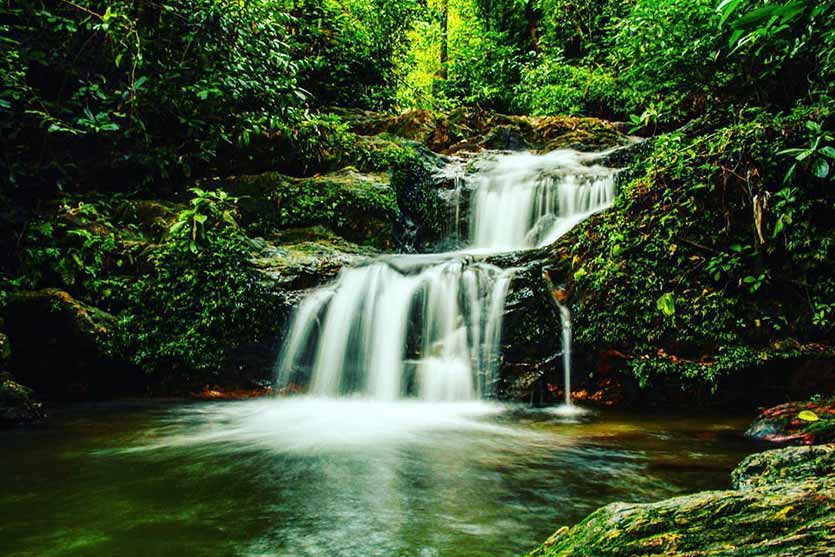 Picture Credits: that_tall_photoholic
Also known as Kesarval Falls, Verna Falls is known for its natural healing properties. The water here is full of minerals and is well-known to heal various ailments. The clear water looks inviting, tranquil and simply mesmerizing, and we guarantee you would wanna take a dip in too. So,  plan a weekend getaway and head over to this waterfall to rejuvenate your mind, body and soul!
Where | Verna Falls - Quelossim
For all you folks who've been planning to get in touch with nature for a quick getaway, we hope these trails and wonderful waterfalls are on your checklist now, so grab your sneakers and head out!