Delhi
Need ideas for budget-friendly yet memorable birthday celebration for husband. Any suggestions?!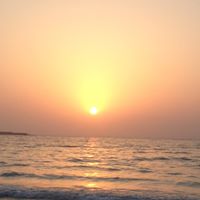 Top Answer
Date night at home! Cook him a delicious meal and set up a place in your home with candles and roses. You can check The Midas Touch by Riddhima on Instagram for a few ideas and items you can order for the set up.
Quarantine birthdays are a new thing. You can come up with a ton of options for a sweet celebration at home like making a movie of his best photographs, baking him a cake, writing down all the things you like about them and then reading it out loud (will definitely put a smile on their face) and spending the day together. Happy Birthday to them.
You could also get some pictures printed and place some frames with them or maybe make a cute video for him with all your pictures. It's never a bad idea to go down the memory lane!