Delhi
Can anybody tell me where I can celebrate my birthday? Please suggest me some good places for the same!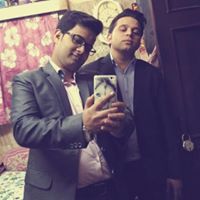 Top Answer
I think you should celebrate your birthday at home with your family/friends. You can cook some amazing food , drink , learn and play some new and amazing card / board games with your family/ friends. Trust me you will have a blast. Stay safe . Happy birthday Amit 🥂
You can also do a potluck party to be very honest. You can use Swiggy Genie and send some home made food over to your friends place and enjoy eating and drinking over a zoom call.
You can also throw a party on Zoom. Get a few friends to join you for dinner and drinks on zoom and you all can play some really fun games. You could even get a live music session done on zoom and enjoy a good sufi night!