Delhi
Anyone who had covid-19 and recovered fully,any suggestions?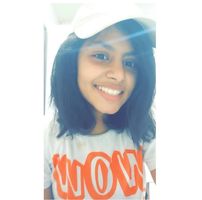 Top Answer
Chosen Answer
Yeah, it was someone from my family... 1) isolate yourself 2)take steam 3)have hot water time to time 4)have that special ghar ka kadha 5)take care 10 times more than you did before
Hv recovered from covid -19 recently... Would suggest to please don't panic n stay calm... Just take care of few things.firstly, isolate urself ,hv kadha daily along with vitamin c -1000 mg daily, drink luke warm water, take steam daily for 5-10 minutes, if possible try to sit in sunlight for 10-15 minutes not in peak hours of day but in morning or at d time of sunset, make sure to sit facing ur back ,include citrus fruits in ur diet like kiwi,orange ,lime also apple, avoid having fried food n too much oily, Greasy food , set AC on moderate temp 25-26 to maintain room temperature only try cover ur throat when in AC and make sure you don't have sweets during this period of isolation,as it could cause diabetes, prefer dolo in case of temprature n contact doctor if u feel breathlesness.
Make your immune system strong!