#ZipLining Galore: 5 Reasons Why Flying Fox is Bound to Fuel Your Adventure-Thirsty Soul
Ever tried zip-lining before? Let us explain *rubbing hands gleefully*! You're firmly and safely ensconced in your harness and zipping gear, and all this happens at impressive heights, mind you, and then you fly off! Zipping way over treetops, gazing ecstatically over winding rivers and rugged mountain terrains while the adrenaline pumps through your body, making you feel completely alive to each moment as it passes by *happy sigh*. 
Daydreaming already? Want in? Well then say hello to the brilliant folks over at Flying Fox, the first zip tour company in India (ever!), 'cause they make this happen every single day! Meeting impeccable international standards of safety, read on as we regale you with 5 undisputed reasons why we're lovin' Flying Fox!
1. Fly High & Feel Alive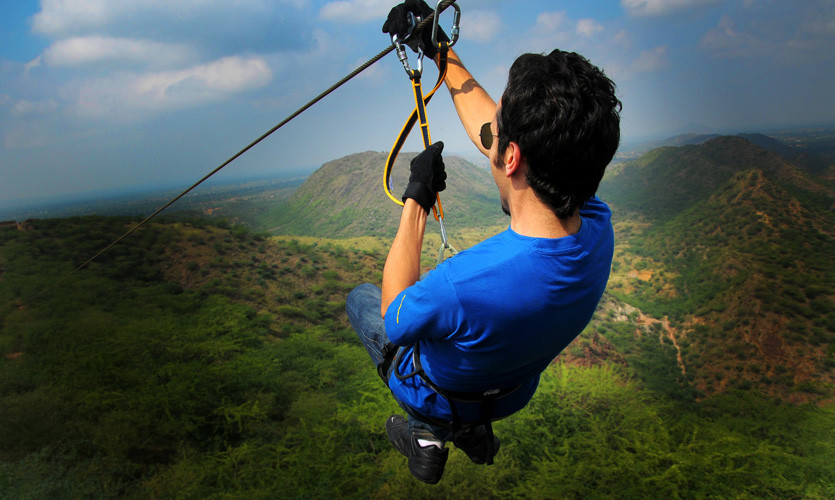 Adventure is what keeps the soul young and makes us forget the daily grind that we willingly subject ourselves to every single day. And adventure is exactly what Flying Fox happily dangles in front of us, enticing us to take the next step! Founded by Jonathan Walter and Richard McCallum, their approach is modern, fresh & thoroughly innovative. Revolutionising the aerial adventure experience in India, their aim is to provide a thrilling, challenging, world-class experience, with the highest standards of safety and customer care! Well, we can definitely get behind that!
2.  Challenging & Exhilarating - All at Once! 
Tired of your humdrum existence that's got no spice? Flying Fox is at the ready to come swoop in with a mind-bogglingly awesome experience. Challenging your limits of fear, all the while taking care of your safety and nudging you to exceed your own expectations, Flying Fox is going to thrill you to the bones *flutters in our tummy*! 
They constantly empower their patrons to do something new, something different, something a bit edgy, spine tingling - that makes the adrenaline thud in your veins! So head over, veer off the beaten path, and zip across the road less travelled with Flying Fox (you know you want to!).
3.  Activities Galore in Various Pretty Locales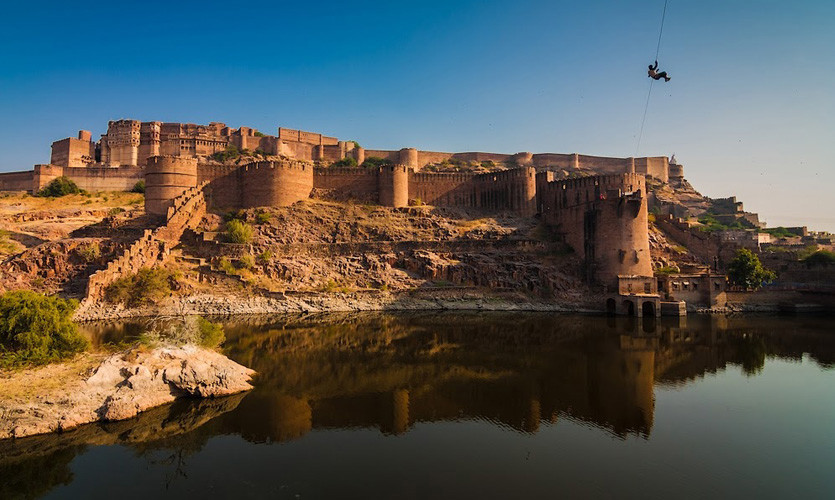 Okay, so here's the best part! They've got operations in some of the most breathtaking environs to be found in the country, and we're already aflutter thinking about the amazing vistas they offer. So they've got a happy service going on at Neemrana Fort Palace, where you get 5 zips at the world's first heritage zip line tour that offers aerial views of - get this - the Aravalis, how cool is that! 
Then they've got a second site in Jodhpur, where you get 6 spectacular zips and fly over the battlements and lakes of Mehrangarh Fort (omg!); and another at Kikar Lodge in Punjab where there are 5 zips making you fly swiftly and thrillingly over the jungle (no, seriously) on the longest zip-tour in South Asia! Covering all bases, they've got yet another operation going on at Camp Panther in Shivpuri, Rishikesh (2 zips) where you soar 200 feet high (ok, wow!) on the only zip line tour over the Ganges. If that doesn't float your boat, we don't know what will!
4. Expert & Seasoned Instructors to Ensure Stringent Safety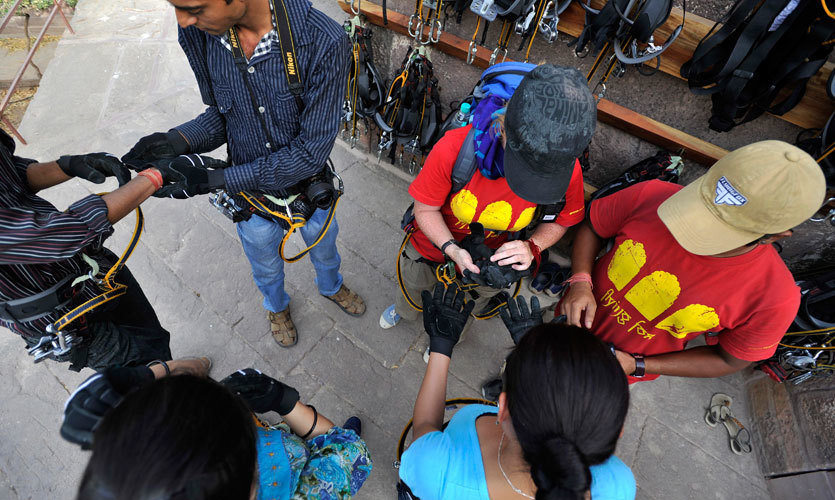 Yes yes, we get it! Safety is a huge priority when it comes to trying out an adventure sport like this one, and so, to ensure this, Flying Fox has instructors who are outdoor aficionados, with a majority of them being mountaineers, trekkers and climbers. The senior instructors and on-site managers are also first-aid qualified. 
To top it all, the zip wires are checked daily by instructors, monthly by the management, and yearly by a third party - Australian company Touch Cloud Global, which also evaluates standards and instructor training. Plus, they import all their Personal Protective Equipment (PPE) from Petzl, France. Overall, Flying Fox works to the highest international standard, EN15567. Ok, now we're mighty impressed Flying Fox!
5.  Early Bird Offers!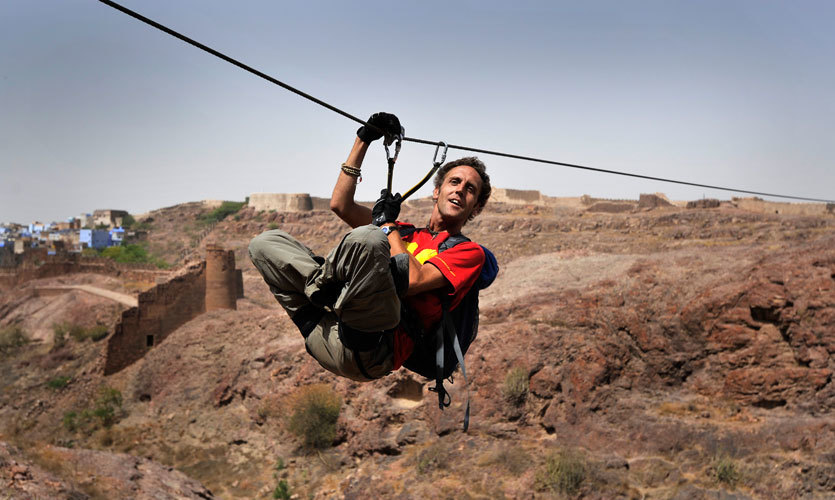 No, not all adventures cost you a fortune! Flying Fox dishes out some crazy deals and we couldn't be happier. So if you book your experience online at Flying Fox's website, you'll be able to cash in on lower rates as compared to offline bookings, which is handy as you'll find booking windows on each page of their website. 
The best part - they've currently got an early-bird offer going on at Neemrana, where you'll get a discounted rate when booked online and in advance, for the first two sessions of the day! Just strap in, clip on and fly the Fox! Happy zipping y'all.
Avail Early Bird Offers Here | http://www.flyingfox.asia/ProfilePages/zipline
Delhi Head Office | 86/1, Shahpur Jat
Call Them | +91 11 4100 3787 & +91 9810 999 390
Follow Them on FB Here | https://www.facebook.com/FlyingFoxZip
Follow Them on Insta Here | https://www.instagram.com/flyingfoxzip/
Here's Their YouTube Channel | https://www.youtube.com/channel/UCe1Q42PQhY2wdN8gt8-jViA
Pssst - They're also dishing out an extra 10% discount to all So Delhi readers, so avail this by using the code 'SoDel16'. The offer is valid from 17th September till 30th November 2016 for all locations and all sessions.