Food Mechanic stands very true to its name. They're the mechanics of food who serve up delicious Continental and Indian fare and have come up with some unique innovations. Quirky, pretty interiors and perfect lighting totally made our evening!
Read on to know what really touched our hearts (and bellies). 
Dahi Ke Sholey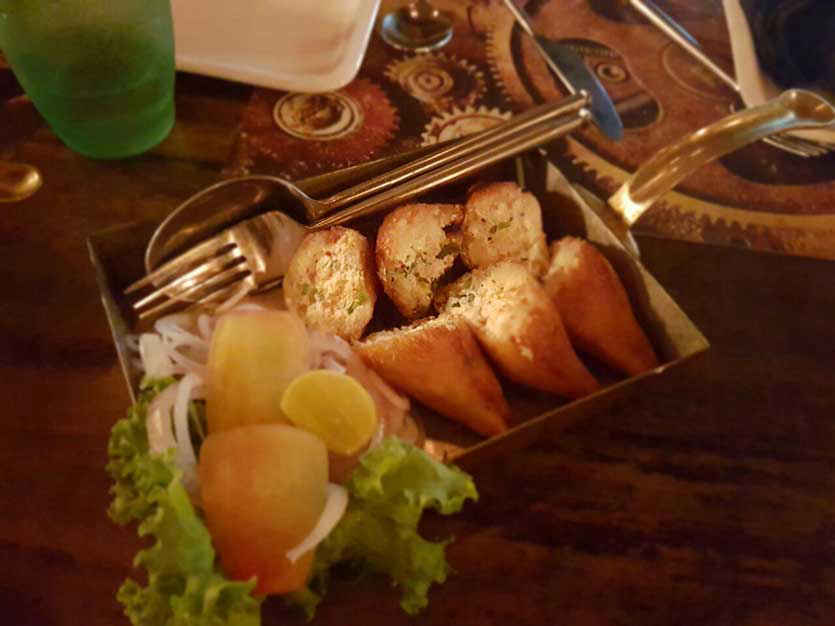 Fried bread with hung curd and vegetables as filling, their Dahi Ke Sholey were soft and crispy. The presentation was really pretty and made the dish look even more appetizing. It had just the right amount of spices and tasted delicious. Even though the dish is not so unique, but the taste surely stood apart.
Mushroom Cap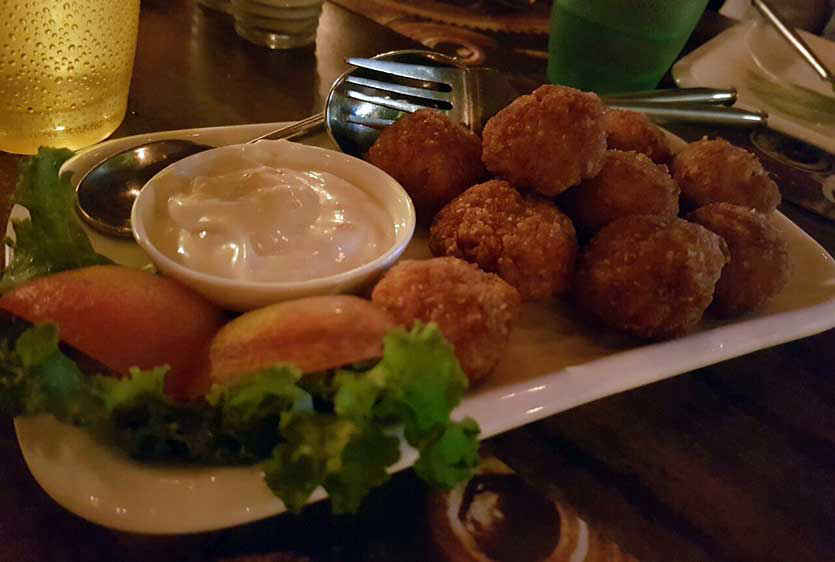 Their Mushroom Caps were basically fried mushrooms filled with cream, cheese and chopped-up capsicums. They were served with mayonnaise, which really complemented the dish. It was non-greasy and super scrumptious. If you're a mushroom lover, then you won't be able to resist this dish!
Cottage Cheese Steak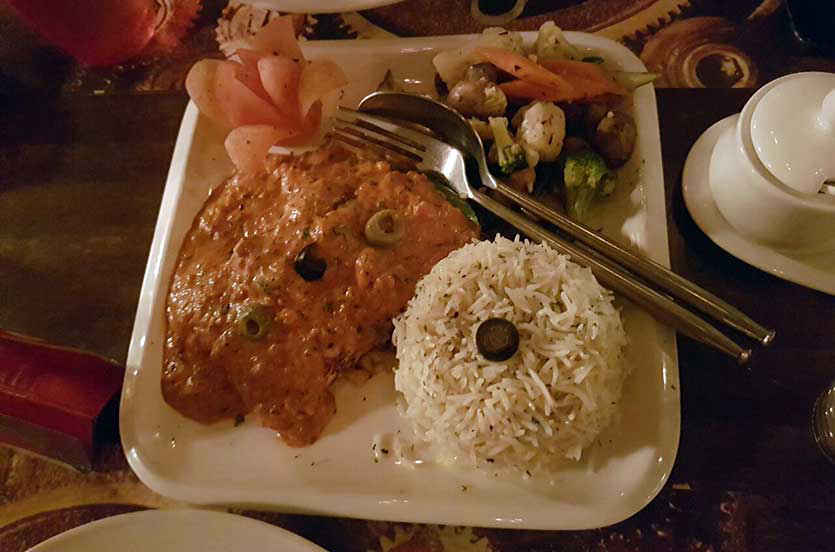 This dish surely won our hearts. We were keenly impressed by their effortless use of spices and cheese. It held great big chunks of cheese with mushroom corn kernels, dipped in a thick tangy mushroom garlic sauce and was served with rice and loads of sauteed veggies. If you like Continental and want to try something unusual, then we'd highly recommend this dish!
Hong Kong Stir Fry (Veg) & Hakka Noodles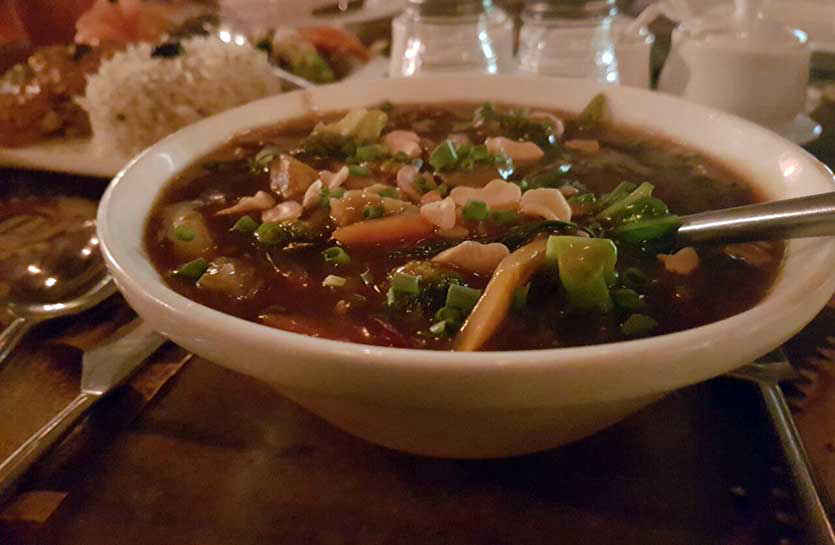 Their Hong Kong Stir Fry is just the dish to gobble down if you love Chinese food. It was cooked in the typical desi Chinese style, with all kinds of vegetables and sauces tossed in. It was exquisitely yummy, and was topped with loads of nuts. We paired this with their Hakka Noodles and it complemented the dish perfectly. If you don't want to go in for something heavy, then you can opt for this one since it's a pretty light dish.
Cranberry Apple Delight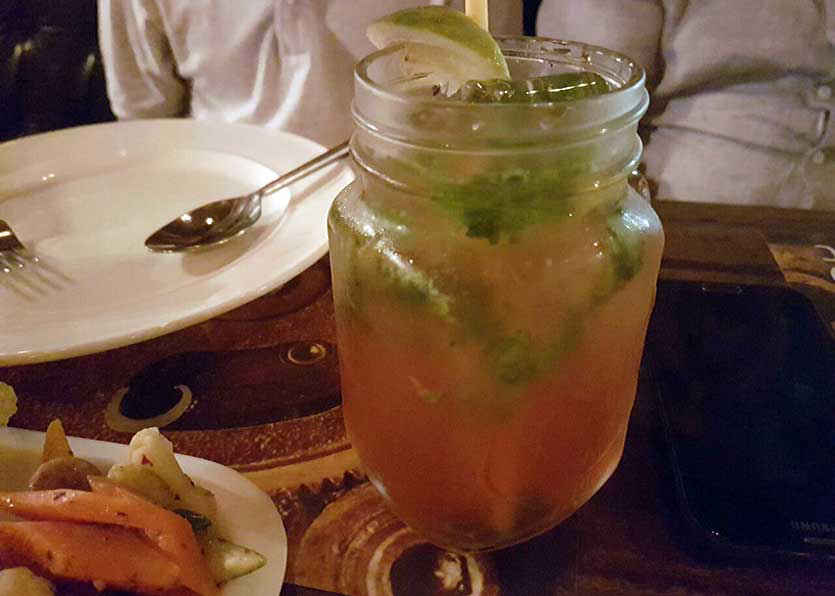 Since we were so full, we decided to end our meal with their refreshing Cranberry Apple Delight. It had lemon chunks, mint leaves, cranberry and apple juice and was topped with soda. It was thoroughly tasty and was the perfect blend of juices and fizz. 
Before we could leave, we were also served with Paan Shots! Yes, that's a thing. Rich and thick paan juice was served to us in cute shot glasses. It was a wonderful end to our marvellous treat! 
If you're a dessert lover and can't leave without having your sweet tooth satiated, then you should definitely try their Sizzling Brownie and Lava Cake with Vanilla Ice Cream. The sizzling brownie is served with dark chocolate and caramel with Vanilla ice cream. A must-try when here!
Come on over to Food Mechanic for a foodie extravaganza!
Meal For Two | Rs 1,200
Location | C-1, New Krishna Park, Near Janakpuri West Metro Station, Janakpuri