After stepping out of the Seelampur Metro Station, walk straight and take a right to enter this fabric haven where every thread/strand calls out to be bought! There are over 500 shops all related to fabrics and clothing, some sell ready-made clothes and others artificial jewellery, designer borders for kurtis & sarees and even footwear, all at such low prices that you might as well buy the fabric in bulk, because that is what most people do!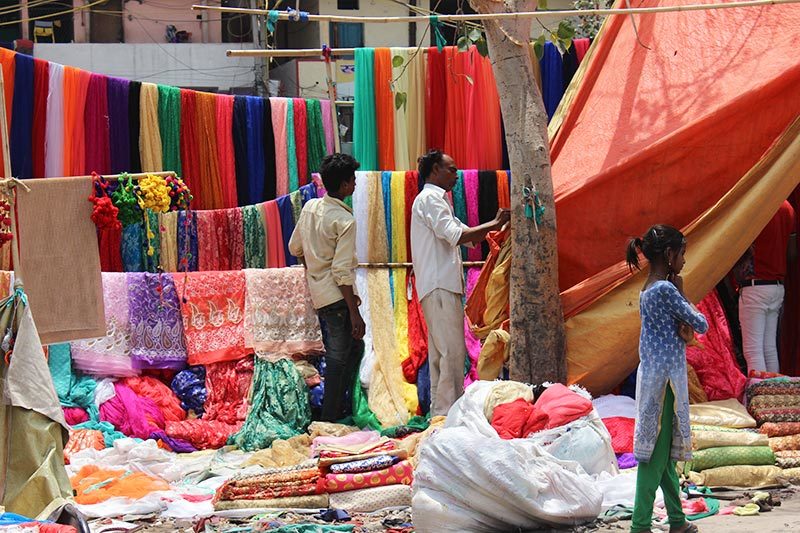 You'll often spot vendors standing in front of their stores and calling out to customers! The place is always crowded and the clothes and fabrics are sold on the basis of kilos and meters respectively as there are plenty of wholesalers!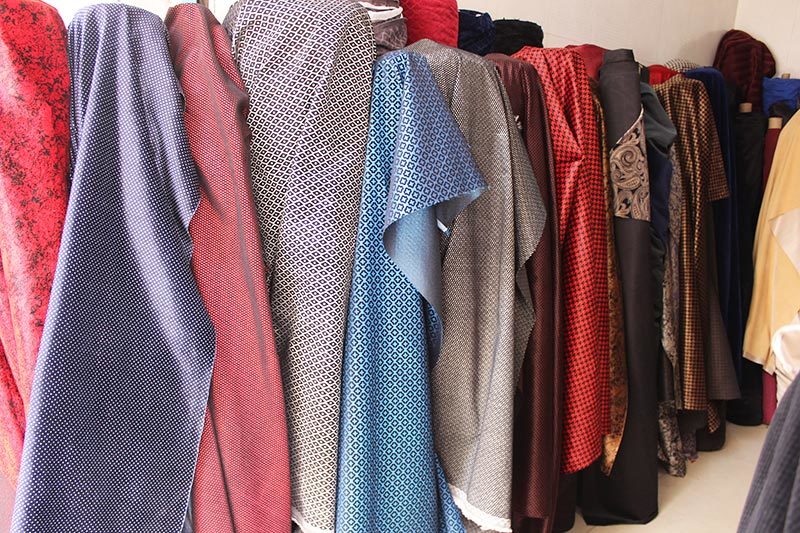 These are some of the shops we recommended when fabric hunting:
K.K International Voil Prints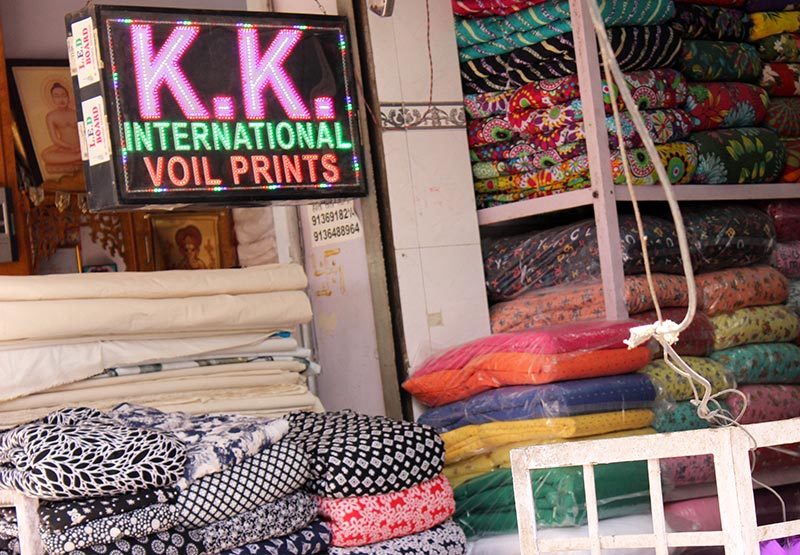 We chose this store because they have lots of whites and khadi outside their shop however many different prints can be found inside. They get most of their prints through imports (from other cities like Surat) and these are all available mostly in Gandhi Nagar Market. 
Nandi Fabrics
This outlet is a hundred meters from the main bazaar entrance, located in the basement and is one of the bigger stores for fabrics and the amazing variety found here! They have common fabrics like cotton, satin & rayon, etc to combinations of fabrics which are not easily available in Delhi, like Batiste, Felt, Gingham, Velour, Velveteen, Madras & Brocade, etc. 
Jain Sales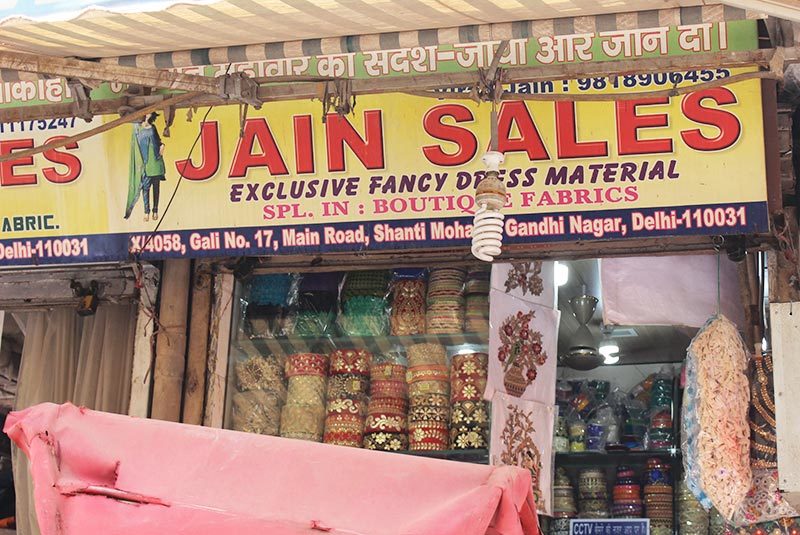 From latkans, baju belts, waist belts, to artificial jewellery, fancy hair clips, fancier borders and free size blouses - they have it all! The unique point about this shop is that they have a bigger storage space whereas other shops with accessories don't.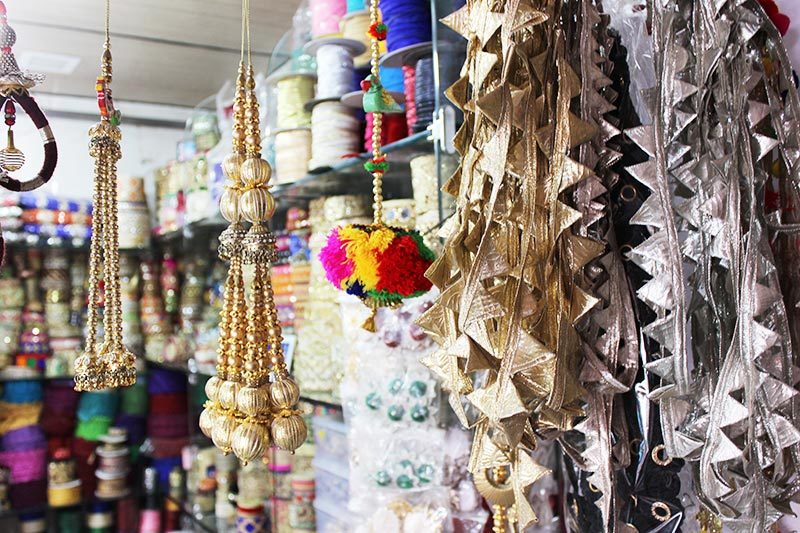 We would recommend you to visit this place, especially when you have a wedding in the family and are creative enough to design your own clothes or are on the lookout for fabrics in bulk! 
Happy shopping!
Browse Through More Images: