Your Dose of Unique | GREENR Cafe & Store is Just Awesome!
Maintaining a greener world has never been so easy and intriguing. Kudos to GREENR, our resident revolutionary café cum store in town to break all the stereotypes! With its enthusiastic endeavour to revolutionize our lives in harmony with nature, GREENR's team is all pumped up to make the world a better and healthier place.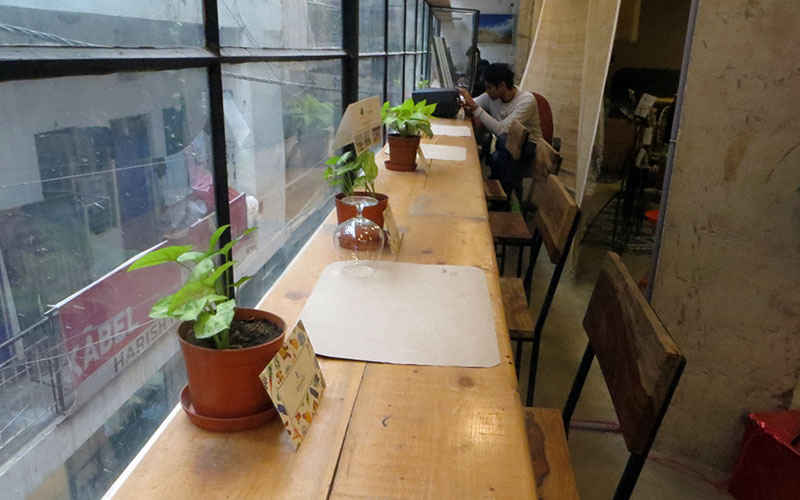 Huddled in a part of Delhi's quaint village, Shahpur Jat, the store comfortably unfurls on two floors; the lower for organic jewellery and merchandise, while the upper floor is a very comfy café cum workplace.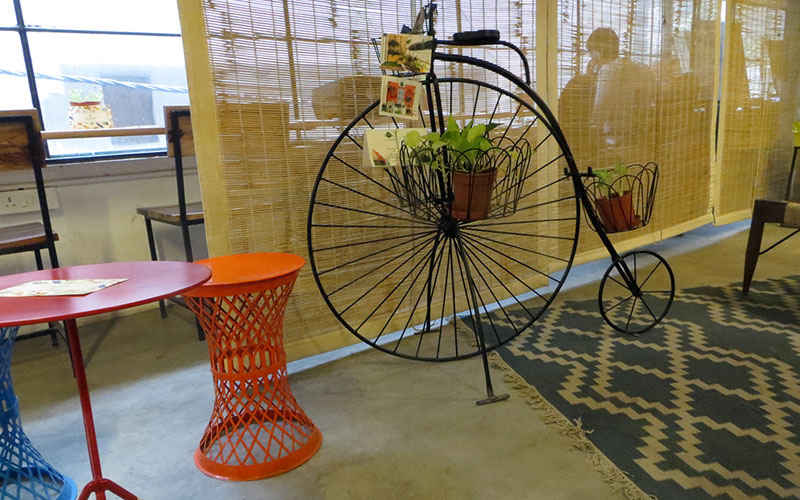 Making way to a garden-like cafe, the giant green door never ceases to catch the eye. Brimming with colours of nature; muted blues and yellows, sedate greens and browns, the bistro is a world of its own. A well-lit store with appeasing melodies dancing in the background, the café is undoubtedly the perfect place to heedlessly sprawl in, chill comfortably or work away unfazed by the din of Delhi.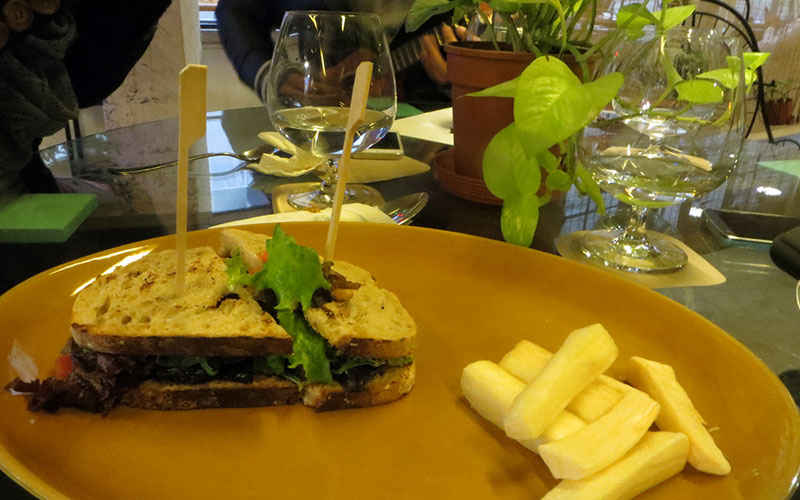 With a unique and tempting vegetarian menu inspired by Californian cuisines, GREENR strips down the myth of vegan food being boring.
On our spree, we ordered the Blue Cheese Sandwich which was served with fries. Fries that seemed like the usual french fries made of potatoes, but no, that would be too mainstream; these were made of rice! With delicious blue cheese dominating the taste buds, and followed with a subtle crunch of dates and walnuts, the sandwich was one of a kind.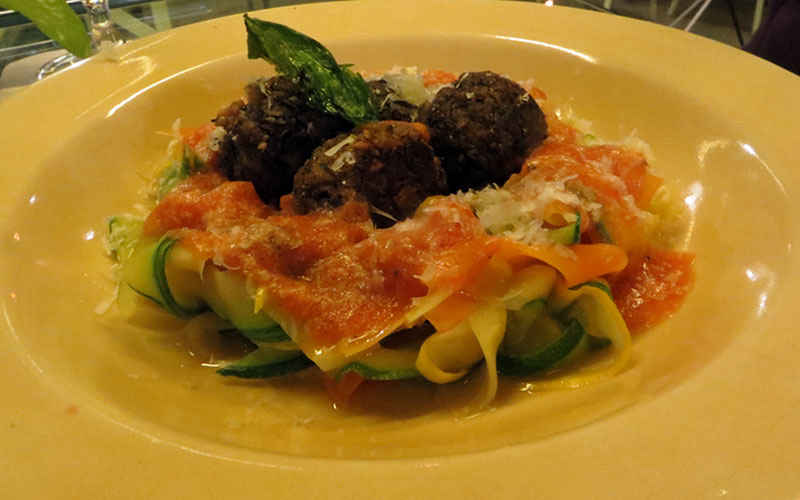 Moving on, we ordered the Meatball Pasta. They don't use meat, they use mock meat! The hero of the dish, the meatballs were made up of veggies like mushrooms, zucchinis and carrots and honestly, it tasted better than meat itself!
And who goes home without having desserts? We ordered the Peanut Butter Cheesecake which was topped with fresh strawberries, although the cheesecake was hard to bite and tasted a bit like some Indian sweet dish!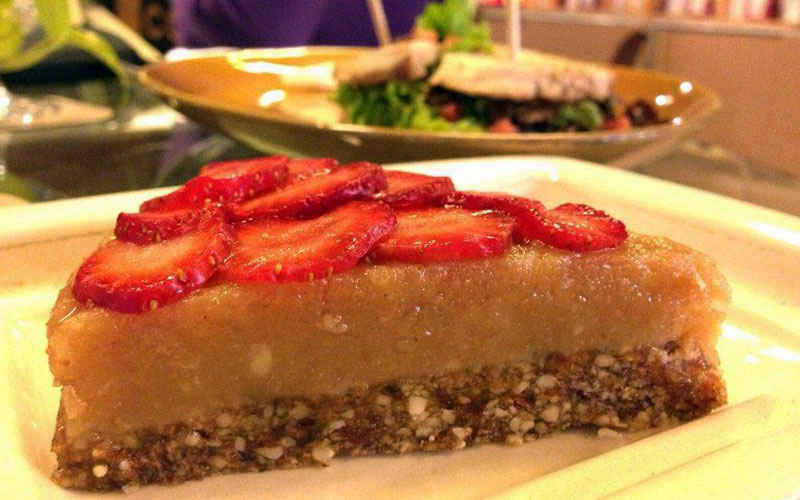 Overwhelmed by its Californian vegetarian menu and comfy ambience, we're going green and healthy, are you? Head on over!
Location | 416, Shahpur Jat
Check Out Their FB Page | https://www.facebook.com/begreenr/