You Won't Believe This - Game Of Thrones Has A Direct Link With Saddi Dilli And We Cannot Keep Calm!!
You won't believe when we say that Game Of Thrones has a direct connection to Delhi but it's true! We're all obsessed with this fantasy fiction which is currently airing its 7th season, and besides the nerve-wrecking plots, the larger than life characters, we won't be wrong when we say that the set and the costumes in the show are pretty dope too which is where Delhi sweepts right in!!
Rangarsons in Lajpat Nagar, established in 1945, has been a supplier of military ceremonial uniforms and accoutrements for period films and shows. It has come to be renowned worldwide as a one stop shop for fabric, furniture and ornamental needs of set decorators and costume designers. 
Apart from being responsible for the magnificent fabrics, embroidery, braids, trimmings, chain mail, furniture, architectural pieces in Game Of Thrones, Rangarsons have also contributed for popular movies like the award-winning Les Miserables, Captain America, Pirates Of The Caribbean and many more!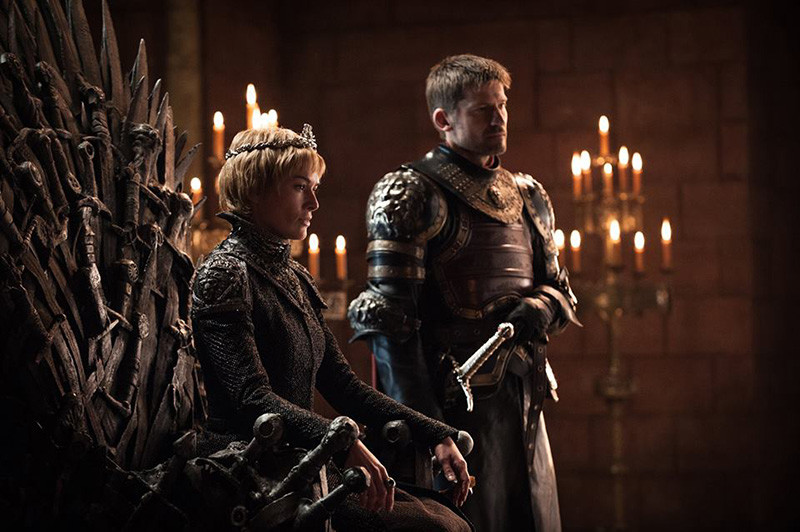 Looks like India has been a crucial part of this monumental show all this while, and we're super kicked about it *grinning from ear to ear* so when you're watching this season's upcoming finale, pay extra attention to all these details, we know we will! 
Location | Rangarsons, A-47, Lajpat Nagar Part II
Check Out Their Website | http://www.rangarsons.co