*Woah*! Did You Know About This Hub In Delhi That Has A Sale All Year Round?
"I don't like sales" said no one, ever! Actually, there is no better feeling than buying your favourite things from big brands - on sale. Okay, there are some better feelings like cuddling a puppy and eating pizza, but buying rad stuff on sale falls in the same category, wouldn't you say? Now imagine, if you could buy stuff from Adidas, Nike, Monte Carlo, Skechers, Levi's and many more at more than 30% off from shops, all year around! Sounds like a dream, huh?
Wake up! It's not a dream *big grins*. In South Delhi, there's a place called Shaheen Bagh, near Kalindi Kunj that actually does this. You will be greeted by a labyrinth of wires running over your head. Here, there are many factory outlets of different brands selling clothes, including suits, shirts, trousers, coats, traditional wear, shoes, bags, suitcases etc etc. What's more? They are  all sold at on discount - all year round!
Let's talk about some of these brands now, shall we?
Shoes & Bags:
Adidas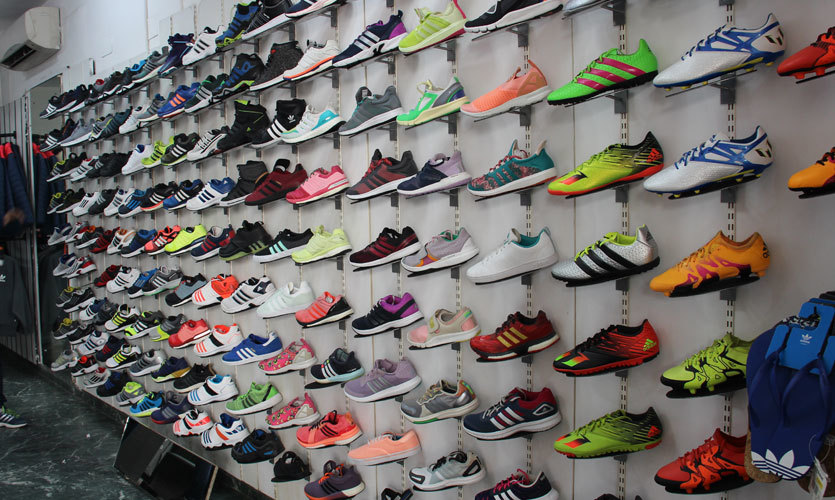 You have your world famous brand here. They sell clothes, bags and shoes as well. You may not find Yeezys here, but you sure will find Originals, Gazelles and Neo, which are mainly available on websites. They also stock a wide variety of bags, and both female and male apparel. Currently, everything is at a minimum of - get this - 40% discount!
Nike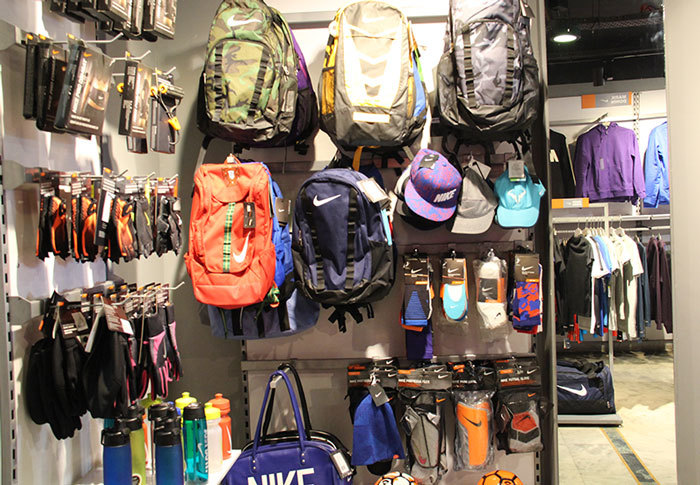 Hearing Nike makes us remember their tagline: Just do it *wink wink*! Just go there and shop from their amazing collection of bags and shoes, and also a somewhat decent collection of clothes for both genders. Their newest stock of shoes is actually quite vibrant. Right now, everything is at a minimum of 30% discount, and they've also got a 'Buy One Get One Free' scheme across all merch - get in there!
They've Got More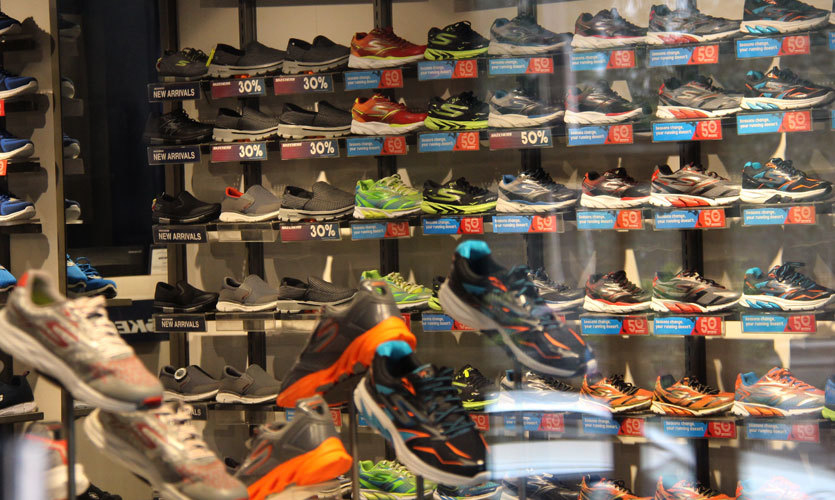 You can also find Reebok, Puma, Skechers, lotto, Woodland and many more non-branded shoe shops right here. Woodland also has a pretty good clothing collection, as compared to Reebok and Puma, whose apparel collection can't even be called decent. Skechers is offering discount of up to 50%, and they also have a pretty colourful collection to grab.
As mentioned before, you can buy bags at Adidas and Nike; V.I.P and American Tourister also has a good collection of bags and suitcases of various sizes. They've got a discount of up to 50% going on. Nice!
Apparel:
There are many shops for your sartorial needs here, folks. You have traditional, formal, sporty, winter clothing and everything else right here. We picked our favourites:
Monte Carlo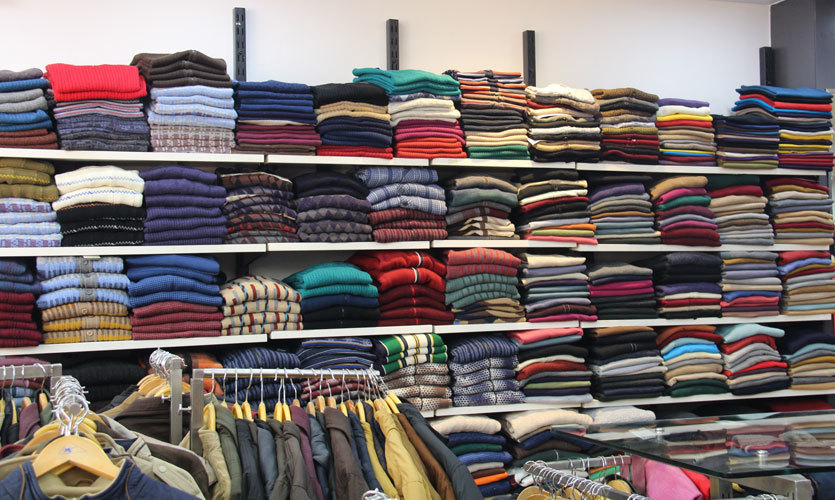 Seeing as it's always nice and chilly in Delhi NCR all the time, and temps nosedive to 4 degrees, we thought we'll start with Monte Carlo! Monte Carlo has a pretty sweet collection of coats and sweatshirts in different colours and sizes - minimum discount is a cool 40%. They also have a pretty great collection of very colourful angora sweaters at flat 25%! The collection is available for both genders. 
Colorplus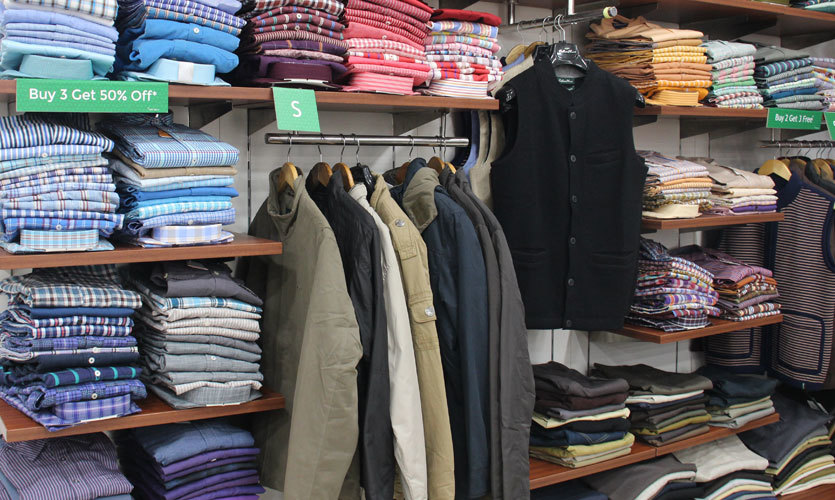 They have a beautiful collection of shirts in various shades to add a pop of colour in this grey winter. Plus, they have a scheme going on: 'Buy 2 Get 3' on shirts and trousers and 50% off across their winter wear collection. Cool (literally), huh?
Biba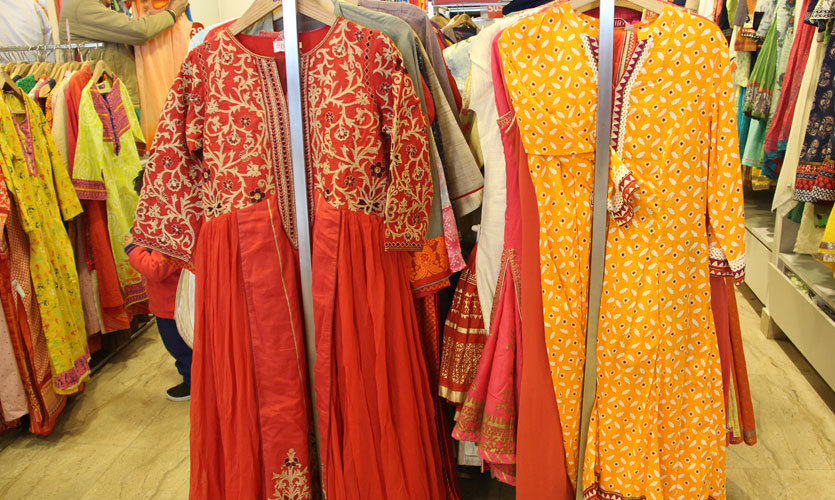 For your traditional clothing needs, just head over to Biba, which is basically every Delhiite's fav anyway. They have such a vibrant collection and also have a discount of up to 50% on RN. How does it get any better than this?
More, More, More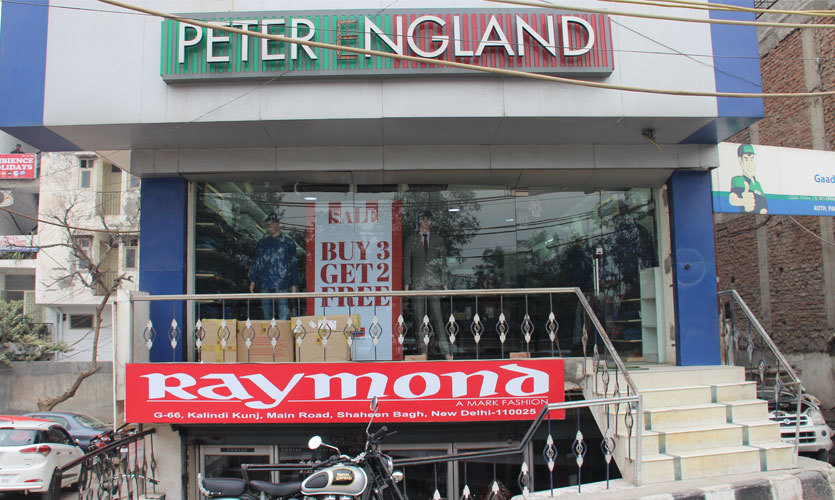 Other brands include Levi's (flat 40% off), Peter England, Arrow (up to 50% off), Allen Solly (Buy 3 Get 4), Louis Philippe and Van Heusen (up to 50% off), Pepe Jeans - et al, to choose from. 
Hurry! New collections have just come into many of these stores. Shop till you drop! 
Location | Shaheen Bagh, Near Sarita Vihar