With Glorious Views Of Paharganj & Comfort Food - We Reviewed Exotic Rooftop Restaurant In Paharganj
Paharganj is a place that has many hidden secrets! Streets leading to off beaten paths, places that remain unexplored, scores of shops selling pretty junk jewellery, boho clothing, funky shoes besides so many eateries, cafes and hotels!
We discovered one such gem after climbing 3 levels of steep stairs, a place called Exotic Rooftop Restaurant. On reaching the top, we are treated to an eyeful with amazing views of the whole of Paharganj and a quirky canopy that takes centrestage! This place serves up multi-cuisine food and is the perfect chilling spot, so we did what we knew best and ordered up the following: 
Fresh Orange Juice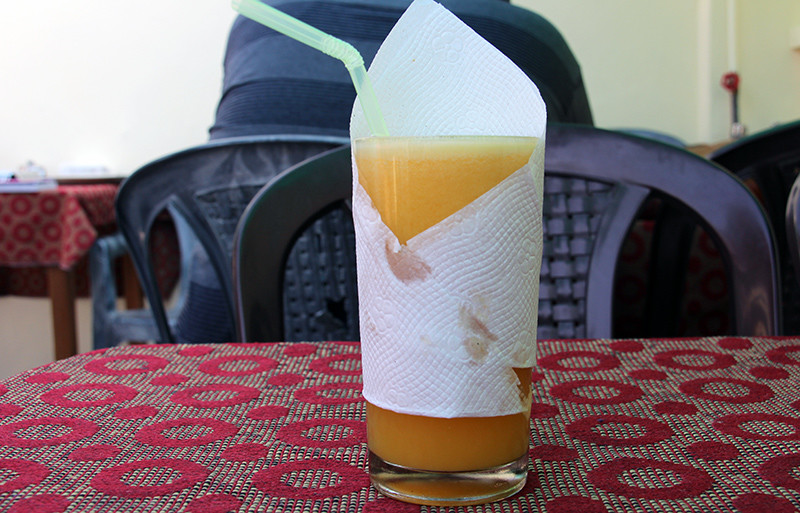 They didn't have much variety in the shakes section, so we decided to order fresh orange juice. No, we're not trying to be healthy or anything *though it wouldn't hurt!*. The orange juice was fresh and refreshing and naturally sweet. 
Falafel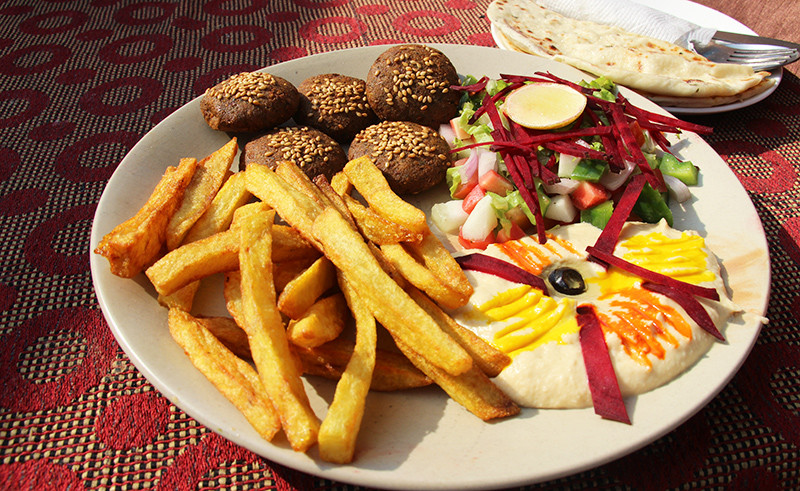 This dish was pure love! It comprised of some french fries (which were not that great), a yummy salad, pita bread, hummus and of course Falafel. The entire presentation of it was wonderful and we almost didn't want to eat it but when we did, we couldn't stop! Starting with the salad, it was super tasty consisting of tomatoes, cucumbers, lettuce, beetroots, capsicum and onions all coming together perfectly. 
We next tried the falafel which was so crispy outside and soft inside! The hummus was perfectly balanced with the perfect texture and the pita bread was literally lathered in butter; it tasted amazing with the hummus!
Special Veg Pizza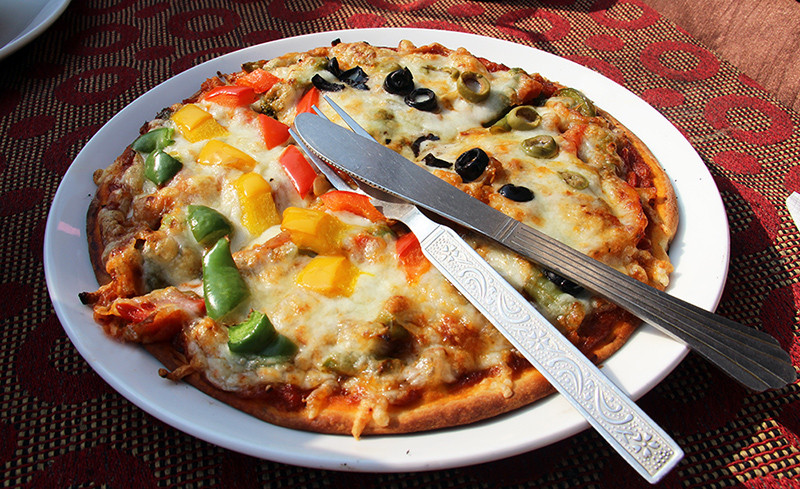 They had a huge variety of pizzas and pastas and so it was a difficult choice, but in the end, the pizza turned out to be glorious! The base was very crispy and one big bite led to an explosion of flavours. It had onions, capsicum, olives and cheese in it! 
Chilli Garlic Noodles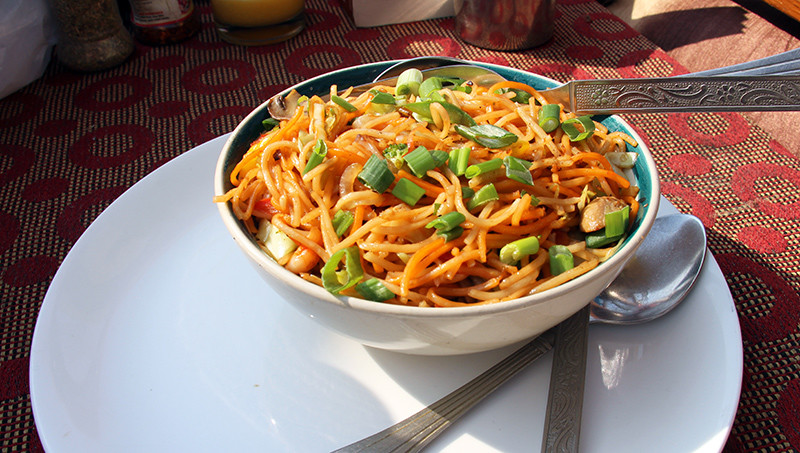 Coming to the last dish, the noodles were decent with enough vegetables like broccoli, mushrooms, onions, cabbage, capsicum, red bell peppers and baby corn. The noodles were nice and thin but not spicy enough (probably owing to all the backpackers and tourists visiting the area).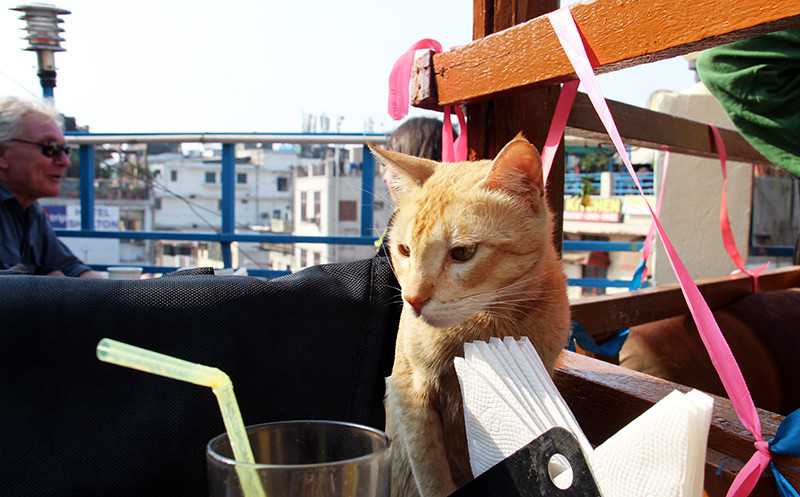 Also, for all the pet lovers out there, this place has a resident cat called Lucy who's very friendly and loves non-veg and will in all probability come up to you and inspect what you're eating! 
So when in Paharganj, come check out this restaurant for its glorious view, comfort food and its resident cat. They do home delivery as well!
Location | Main Bazaar, Paharganj
Cost For Two | Rs. 600