Why You Should Get Ahold Of Raju's Thela For The Yummiest Chole Kulche When In GGN!
This yellow little street stall stands out and happily serves you the best chole kulche you've tasted in a long time. Home to many street food junkies, this thela is owned by Raju and is famously known as Raju's Thela. Quite popular in the area, this stall is a tough competitor to other fancy restaurants in the vicinity offering you the dish no one can ever say no to - the all-time favorite of many, chole kulche!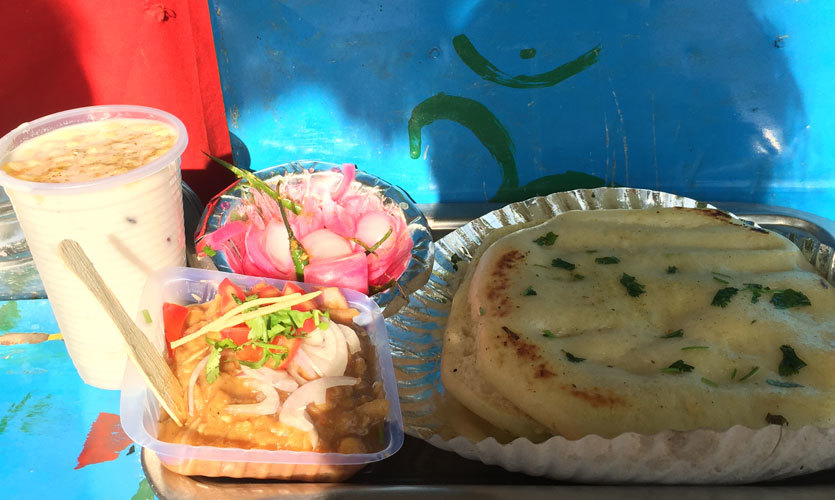 Located in Sector 39, Gurugram - head over here right now if you're craving the yummiest sadak chhap chole kulche (and who isn't, really?!). In great demand by the residents nearby, this place has attracted many others as well - including office-goers and regular commuters. The soft kulchas with garam chole melt in your mouth like a piece of dark chocolate, and the salad served here is undoubtedly the icing on the cake! The kulchas are fried in butter, but the onions dipped in vinegar and the green chillies steal the show like nothing else *starry eyed*.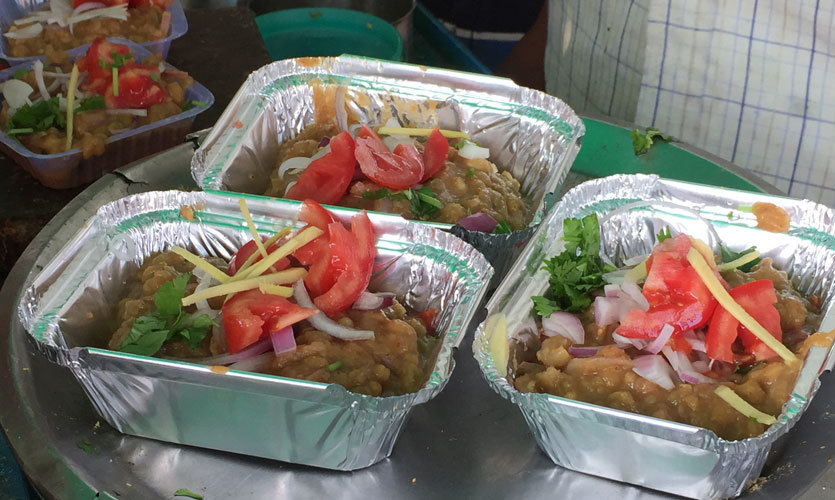 One bite and we promise, you're coming back to this place as fast as you can make it peeps. Be it breakfast or lunch time, all you street food lovers, this place is really calling out to you! Get it packed or have it right there, this meal will be easy on the pocket, and yet fill the tummy pretty well - come on over and try it out!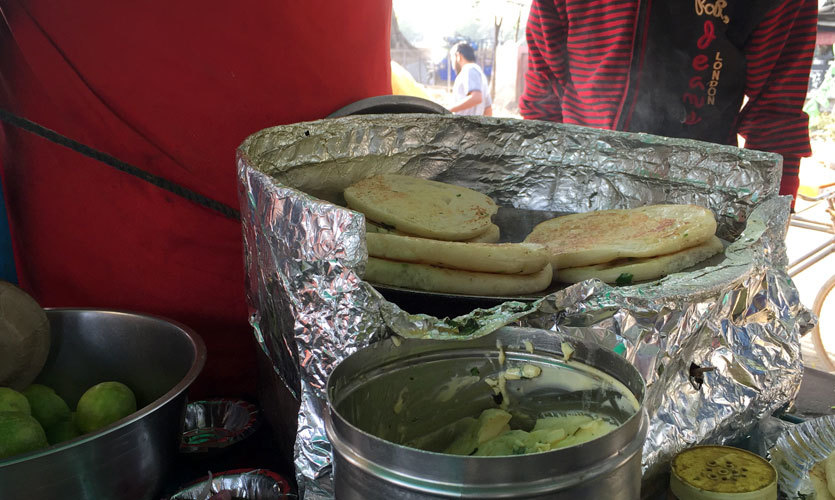 With such prompt service and served with a side of so much of love, there's no second guessing why this place is always flocked with throngs of hungry people. The ever smiling Raju Da, the happy owner of the stall is indeed a multitasker, as we watch him prepare, serve and pack plates upon plates of chole kulchas with the utmost perfection and efficiency. Their Namkeen Raita is something you just can't give a miss - it's pretty much the best thing to accompany a plate of chole kulche - definitely the aan and shaan of the stall!
Superb in both quality and quantity, food here is worth every penny you shell out. From the neatly sprinkled dhania on the chole to the juicy red onions you can't get enough of, come over to treat your taste buds and we'll meet you all there! Get yourself packed some extra kulchas and salad - you'll be needing it folks! 
So next time you're in Gurugram, hit this tiny yellow food cart for the best ever chole-kulche and we know you'll instantly fall in love with it like we did - drop by y'all. Yummy grub's awaiting! 
Location | Netaji Subhash Marg, Durga Colony, Jharsa Village, Sector 39, Gurugram 
Price | Rs 30 & 40 (With Raita) 
Timing | 9 AM to 5 PM