Amidst a maze of the narrow shoddy lanes dotting the Karkardooma area sits this calm and cozy haven for those who like to plunge into the printed letter. We're talking about Inniciio – The Innovators' Library, that recently sprung open in Vishwas Nagar this summer for the bibliophiles of the capital and is hell bent on redefining the entire relationship we share with study!
Self-study spaces and reading libraries are creating more noise in the city than ever, and we cannot help from ourselves saying that we're loving this new offspring of its kind! Its sumptuously done self-study arena with carpeted floors, cushioned sofas, low tables and bean bags serve a cupful of tranquillity and a gorgeous space for thought. We are sure solitude and learning could never again be a dreaded bore!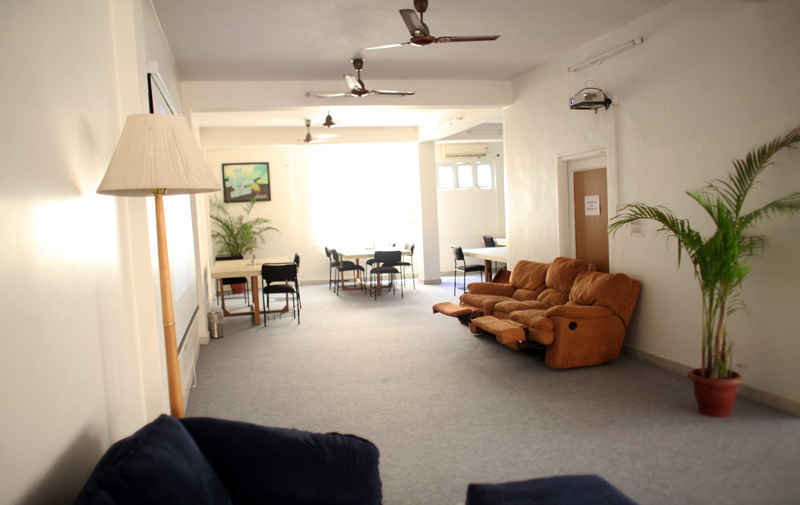 The library follows the typical book pooling concept, where you donate your old books and enjoy the pool of collective knowledge. With free WiFi facility and a serene positive environment, the space thrives to enthuse the joy of reading and learning and offers a conducive atmosphere for self-study.
Study, Work and Be!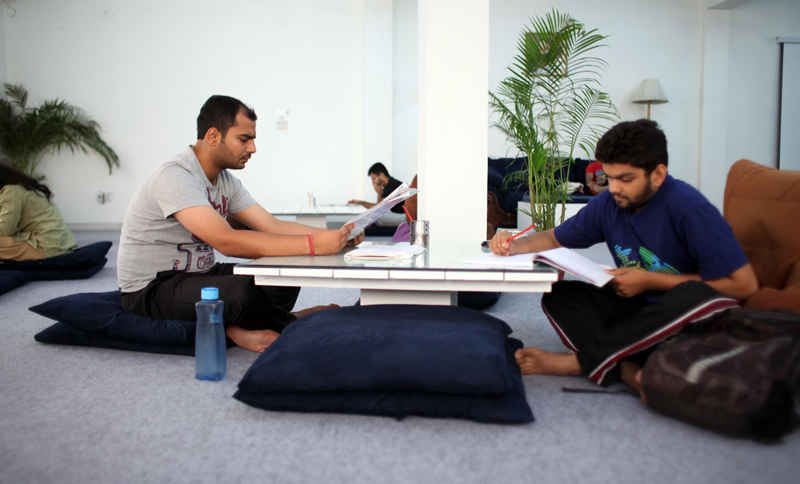 You can barge in for a quiet read, prepare for your exams, work or literally do anything that does not create a racket! Indeed, be ready to even have people coming in to master their chess-playing skills! They also have a projector to screen your e-books, make a presentation or take an online class. For those who live on music, there've got headphones too. With a room full of people and yet an air of stillness, you can ease on a recliner, stretch on the floor or just hang loose about the place forever!
Read, Learn & Compete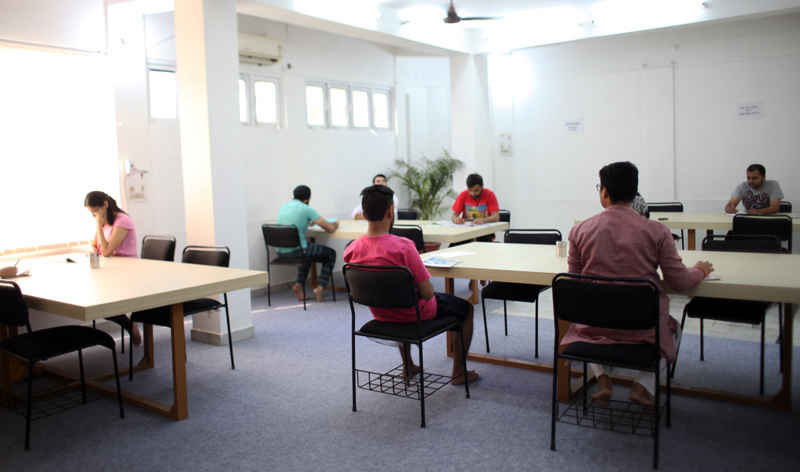 While the collective book pool keeps expanding, the library makes available books and materials for students appearing for competitive examinations as well as the latest magazines, digests and daily newspapers, of course. You can take the bulky rows of your own books for sure and leave it there for the next day if you wish.
Keep Gobbling & Gorging!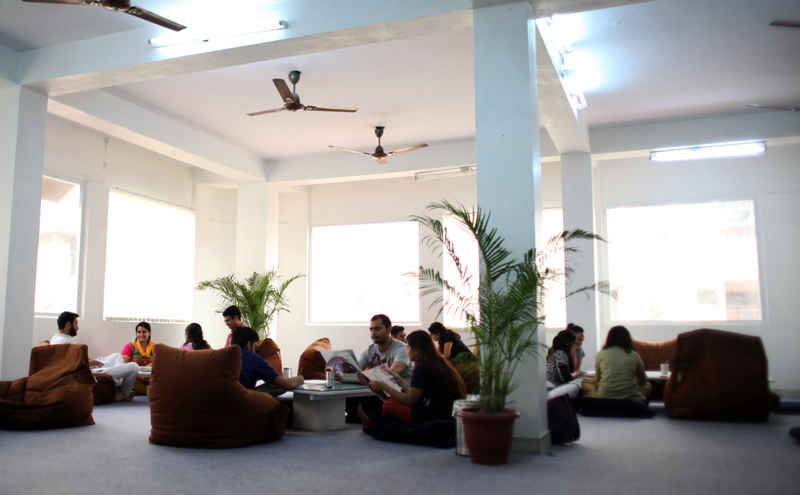 And they know exactly why your tummy keeps whispering all the while you sit there cramming! Inniciio Library sits just two fleet of stairs below the Inniciio Terrace Café that will serve you luscious, heavenly finger-licking food all your study hours! There is also a foosball table in the relaxing zone because they know leisure is so important in life. Keep all your excitement thriving but silent - because remember mum is the rule here!
When Tired, Meditate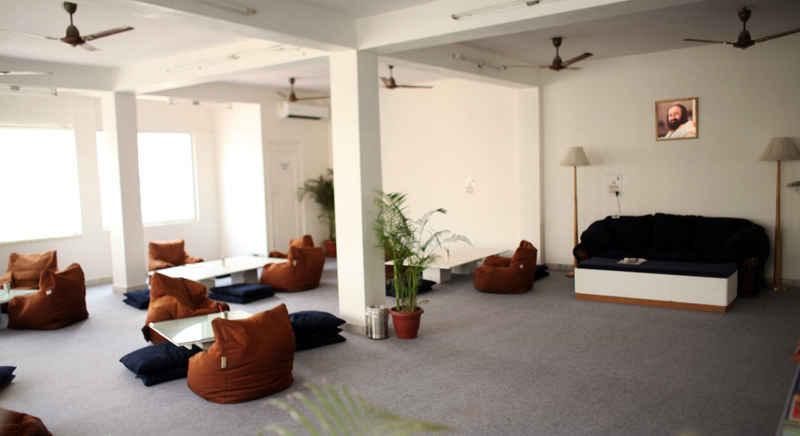 They understand those times when the mind just refuses to gulp an ounce more of info, and you just need that break! Well, a few minutes of meditation, they say, would do wonders and is definitely worth a try! They have a small meditation room inside the library dedicated to pampering you during those hours of saturation. And if you have never sat by yourself with your eyes closed before, they would be happier than you to guide you through some awesomely soothing meditation techniques that would instantly rejuvenate you!
Catch a Book Meet Every Month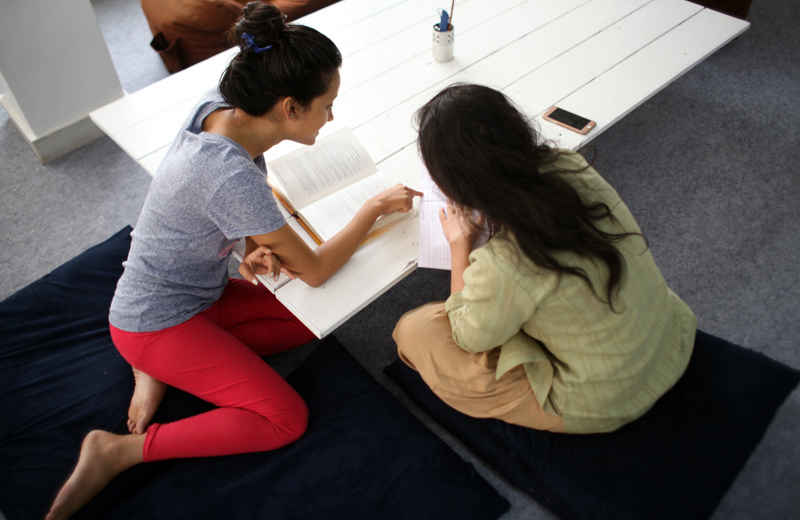 Yes, once a month you could have all those roars and cheers inside the hush zone as well! A book meet, as they call it, happens on a Sunday every month where those mute study buddies surprise you like the oldest friends ever! They discuss books, authors, causes, issues and solutions, and they agree, disagree, argue and talk their hearts out!
If you thought the best of libraries dwell amongst the swankiest of places, check out this newest spot for study and work right amidst the city streets and know why this is one of the latest favourites!
Membership | Rs 700 Per Month
Location | 30/37, Vishwas Nagar, Karkardooma