Why Head To A Sheesha Lounge When These 6 Places Will Bring Them Home To You?!
A house party is incomplete without bros, food and booze! But the one thing that literally adds char chand to ANY party is sheesha! We Delhi Walas love our sheesha as much as we love our parties. And since we're on that topic, are you sad 'cause you don't have a sheesha at your home? Then we have some great news for you - there are sheesha caterers in Delhi guys! These guys will happily deliver sheesha right at your doorstep and we're lovin' it! Where are such paragons, you ask? Here's the list y'all!
1. Cloud Culture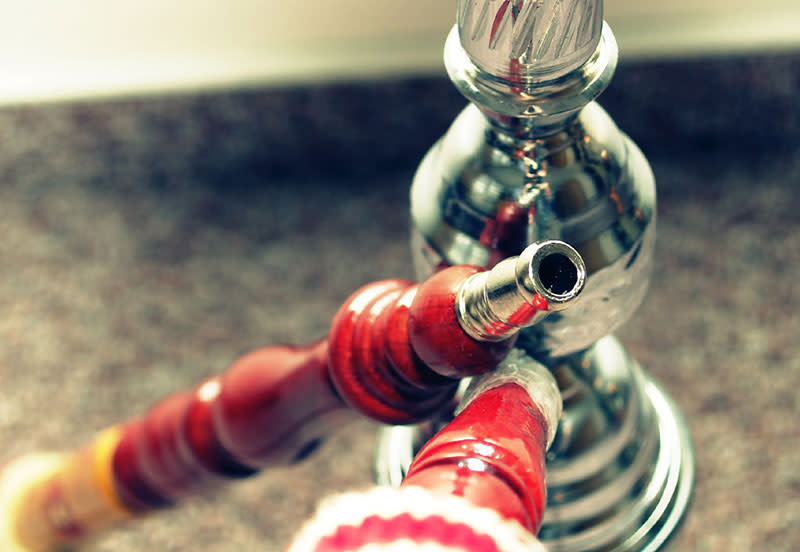 If sheesha's an art form, then these guys are artists! One of our personal faves, say hello to your new BFFs - Cloud Culture! These guys have some of the most amazing sheeshas on their menu and don't even get us started on their creativity! They can turn a bunch of fruits into owl-shaped chillums *OMG*! Don't believe us? Call 'em up for your next house party and sit back and watch your guests exclaim in delight! 
Call Them Up | +91 9999 755 991
Check Out Their FB Page | https://www.facebook.com/cloudculturedelhi/
2. Hookah Craft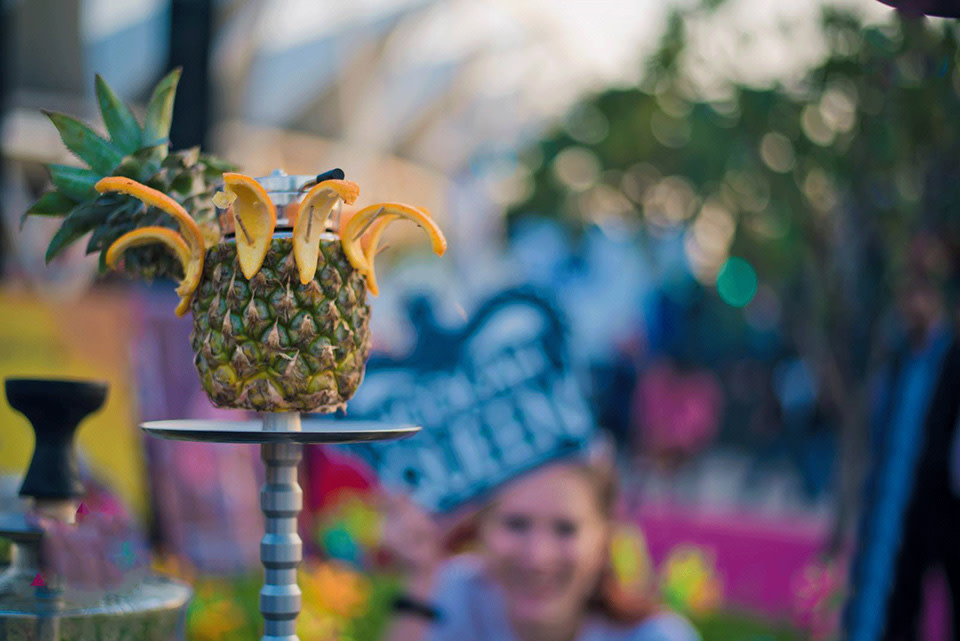 These guys were the ones who brought down Russian hookahs to Delhi! Supplying stellar AF sheeshas to some of the best bars and cafes in Delhi, Hookah Craft has everything from a fruit hookah to a beer hookah or anything else you can imagine. Their primo quality products and ah-mazing sheeshas has earned them a reputation of being the absolute best! Call 'em home and you'll see what we mean.
Call Them Up | +91 9810 040 099
Check Out Their FB Page | https://www.facebook.com/hookahcraft/
3. The Sheesha King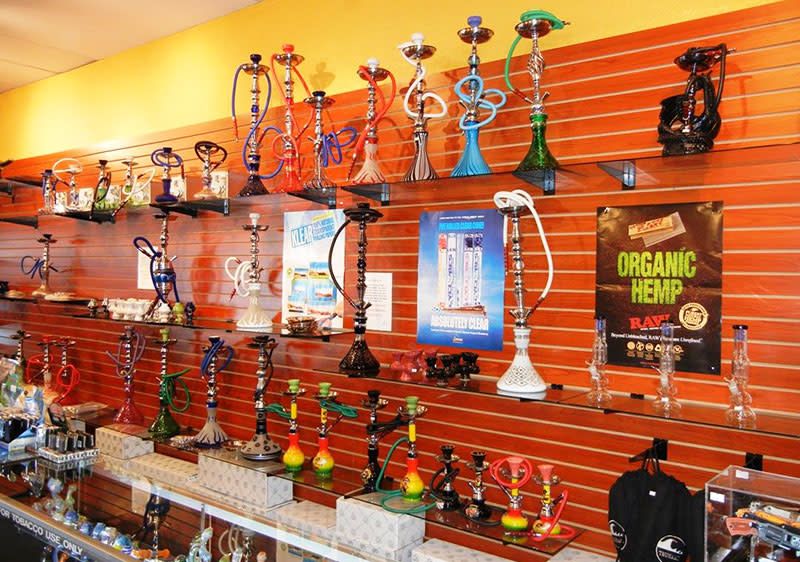 You know how Romeo looked at Juliet, how SRK looked at Kajol? Yeah, these guys look at and make their sheesha with similar love! Their sheesha comes with professionals to manage and serve 'em and they promise to offer you nothing but the best so you can happily puff away to glory! So if you have any event or party comin' up, these guys are up to serve you ah-mazing sheeshas hassle-free! 
Call Them Up | +91 9540 420 646
Check Out Their FB Page | https://www.facebook.com/thesheshaking/
4. Anytime Hookah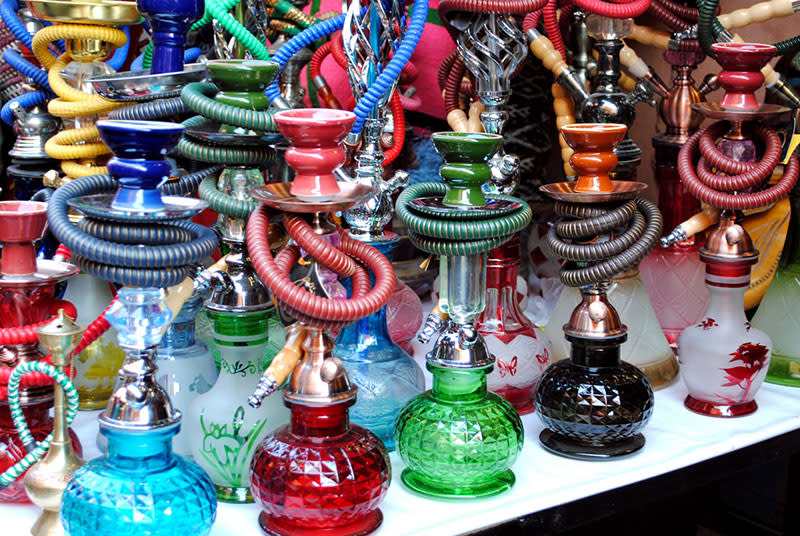 These guys deliver hookah 24*7! Yes guys, finally an answer to your late night hookah pangs (there there, we've all been there)! Their hookah is ah-mazing and and menu pretty elaborate. These are the guys you need to put on your speed dial for stellar sheeshas at any time of the day or night!
Call Them Up | +91 9711 771 432
Check Out Their FB Page | https://www.facebook.com/AnytimeEventPlanner/
5. The Burning Chillum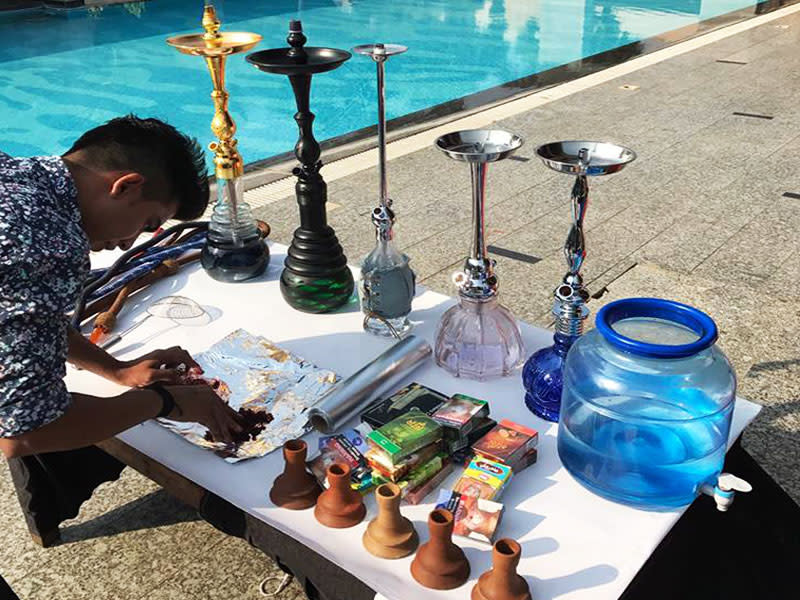 A lot can happen over a sheesha! So call up these guys for your next house party or just those random get-togethers that turn out to be the best nights ever! They send in a professional with their sheeshas to cater to all your needs (no more replacing flavours or coal!) and the best bit? They deliver their awesome hookah within an hour flat! We're so in love! 
Call Them Up | +91 9899 498 291
Check Out Their FB Page | https://www.facebook.com/theburningchillum/
So now you know who to call for you next house party 'cause no party is ever complete without some sheesha!