#WhereToWeekend: Take Your Pick From Tunday Kebabi Fest, German Spring Fest & TONS More!
Every week we bring to you some of the coolest and the most interesting events happening over the weekend so that you lazy potatoes can get out of the comfort of your home and head out to check these out! This weekend, we've got a heritage walk, a festival dedicated to Tunday Kebabi, a Spring Fest at the German House, two plays and some crazy EDM nights, so mark your calendars, and plan your awesome weekend! 
Words In The Garden (24th & 25th February)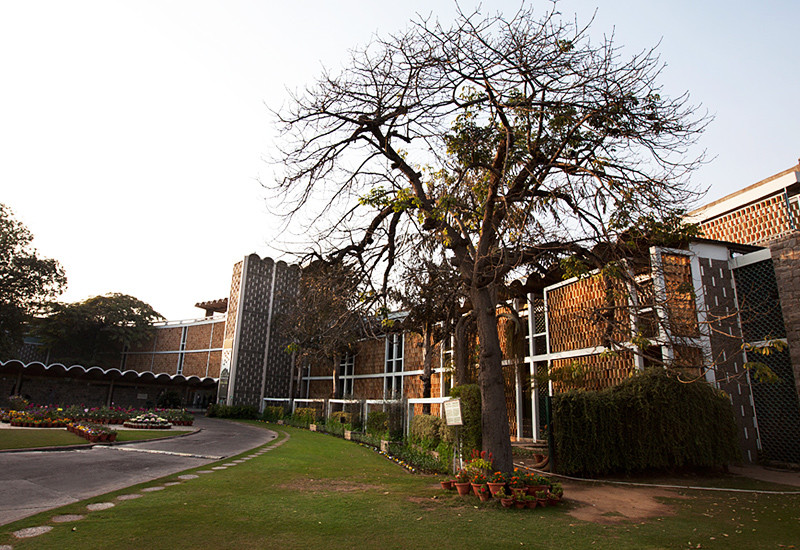 Picture Credits: 52 Suburbs.com
Unique to the core, come explore and celebrate Delhi through words, ideas, expressions, discussions, dialogues, readings, exhibitions and performances. Performers and speakers like Vikram Lall, Raghu Rai, Shiv Visvanathan, Neha Dixit, Mithu Sen, Suchita Salwan, Githa Hariharan and many others will be gracing this event. Along with heritage walks and talks, there are some music performances also in line - so mark your calendars and head on over for sure! 
Where | India International Centre (IIC), 40, Max Mueller Marg
Entry | Free
Check Out Their FB Page | https://www.facebook.com/events/746677995486191/
Register Online Here | https://fs12.formsite.com/iilmedu/form160/index.html
Here's The Entire Schedule | http://bit.ly/2lyEJ0H
Tunday Kebabi Festival (Ongoing Till 26th February)
Lucknow's treasured Tunday Kebabi (yeah, you know about them!) have come to Delhi with their special roti and Galavati Kebabs and we just can't wait to go try 'em out while they're here! Whoever visits Lucknow has to - as a rule - go dig into a plate of yummy and super delicious Tunday Kebabi there and now that they're here, Delhiites shall get a taste of it too, fresh and right off the tava (omg)! They've got all sorts of kebabs here that you're gonna love - we're already there.
Where | JW Marriott New Delhi Aerocity, Asset Area 4, Aerocity, IGI Airport
Check Out Their FB Page | http://bit.ly/2kPmTJM
Women Writers' Festival (24th & 25th February)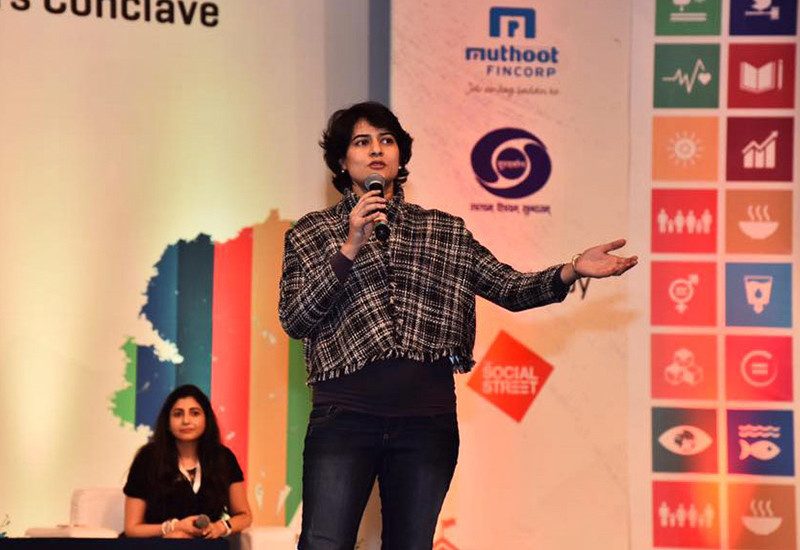 SheThePeople and Vedica Scholars Programme for Women have organized the Women Writers' Festival 2017 and it's gonna be THE place for aspiring women writers in the city! The main focus here will be on women in the workplace, simply because these days, you'll find them ladies competing with men at the same level, if not better, when it comes to keeping up with and performing at their jobs. Discussions will be had on ways to inspire more and more women to follow their dreams and not just sit back and let 'em go by! 
Where | Sri Aurobindo Centre For Arts And Communication, Adchini 
Register Yourself Online Here | http://shethepeople.tv/women-writers-fest/
Check Out Their FB Page | https://www.facebook.com/events/1038135966332652/
German Spring Fest (25th & 26th February)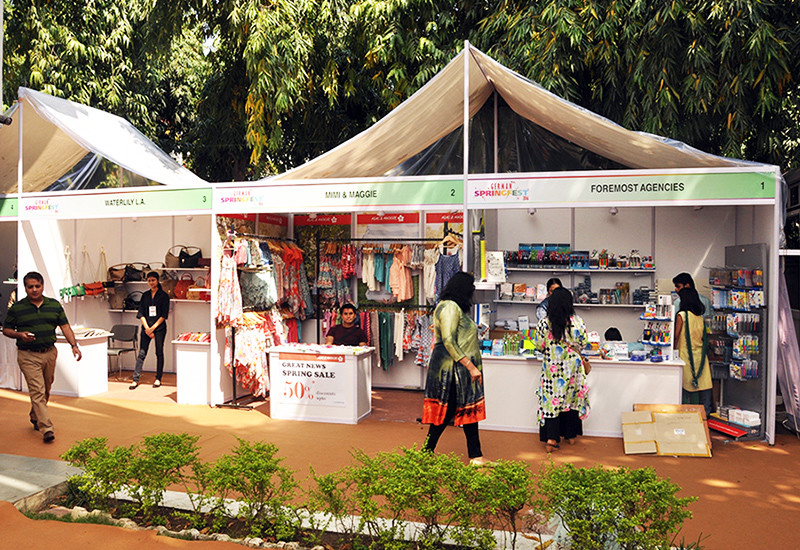 Just before the hot summer months roll in, it's time to celebrate spring - in style! The event showcases an exclusive palate of interesting lifestyle products, designer home accessories, high-end fashion wear, children's goodies & activities, garden accessories, stationery and many more interesting things. Plus, they've got a food court with delicious German cuisine and yummy beer to gorge on! YUM! There'll also be a live band to make the event even more fun. See you there! 
Timing | 11 AM - 7 PM
Where | German House, 2, Nyaya Marg, Chanakyapuri
Check Out The List Of Exhibitors Here | http://bit.ly/2ltg2o1
FB Event Deets | https://www.facebook.com/events/1212031535559589/
Tickets Are Available At The Venue!
Skylight (24th - 26th February)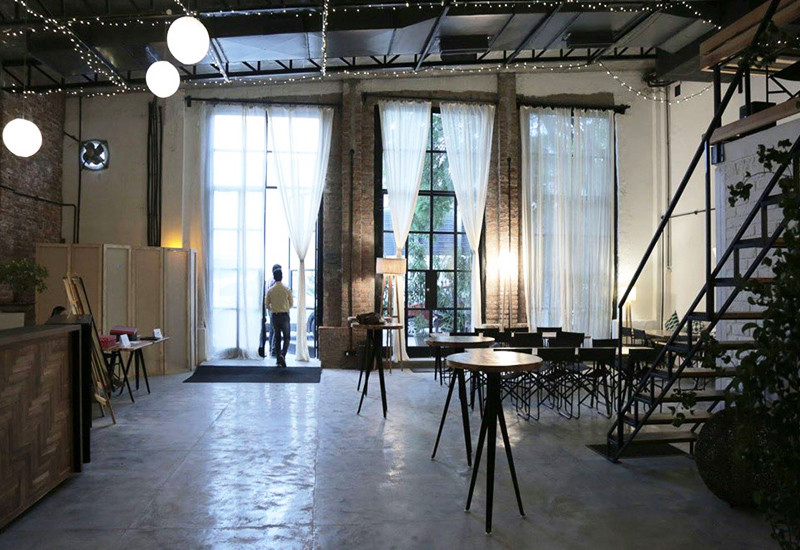 OddBird Theatre & Foundation has something awesome in mind for all theatre enthusiasts - an Indian revival of Sir David Hare's blockbuster play, Skylight, is being showcased and it'll infuse you with a punchy dose of culture! 
The play is all about a school teacher visiting her ex lover, and eventually they would've indulged in some good old romance, but instead, what follows is an unexpected reunion which sees the two ex lovers discuss matters of the heart in a passionate and amusing attempt at realizing their compromises in life. Over the course of the play, you'll get to witness their battle over ideologies and mutual desires. Hmmm...intriguing to say the least!
Where | OddBird Theatre & Foundation, Dhan Mill Compound,100Ft Road,Chattarpur
Entry | Rs 1,200
Book Your Tickets Online Here | https://insider.in/skylight-feb24-26-2017/event
Here's Their FB Page | https://www.facebook.com/events/1840259666252200/
The Big Binge Winter Festival (25th & 26th February)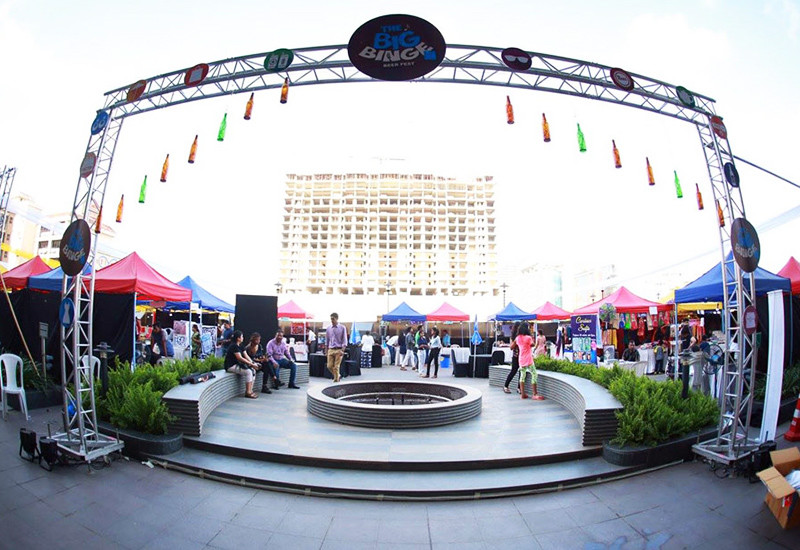 From delicious food to good music and lots of shopping, this event's got everything planned out for you guys! With the winters bidding us goodbye and summer just around the corner, it's time to celebrate the last remaining winter festival, folks. Calling out to parents, do bring your kids along, as there's a special Kids Zone there for your little ones to go chill at as well! 
Where | Airports Authority Of India Officers Club, Lodhi Estate
Check Out Their FB Page | https://www.facebook.com/events/786923131460796/
Entry | Free
Pet Fed Hangover (26th February)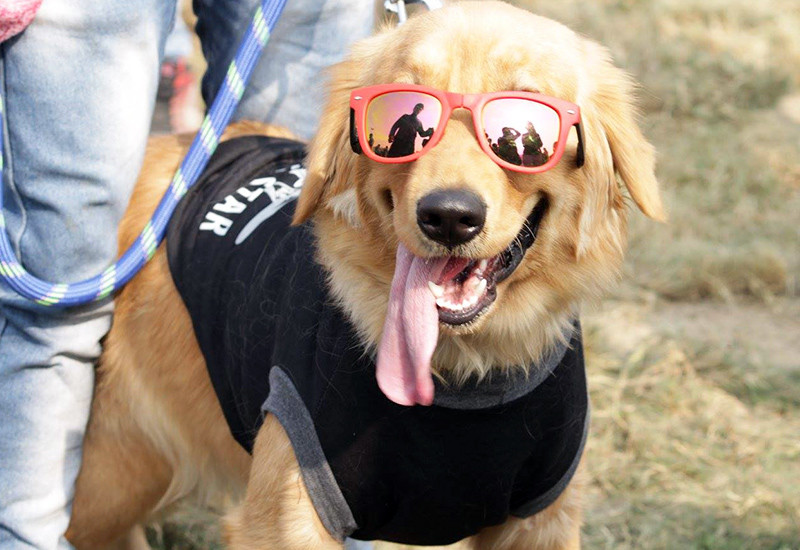 It's time to have fun in the sun with your pup and yummy grub! Pet Fed has organized a little potluck Sunday for you with some fun games planned out for your furry friend and some interactive sessions with you too. 
It's a free-for-all event where all you gotta do is come with a smile and an attitude set to play all day with your furball because hey, you mean the world to them and with your super busy schedule, it does it get hard to take out time for a session of catch and cuddles. So head on over right way! 
Where | Nehru Park, Chanakyapuri 
Entry | Free
Check Out The Event's FB Page | https://www.facebook.com/events/1191678084280288/
Register Yourself Online Here | http://bit.ly/2l2Ny12
Bassface (25th & 26th February)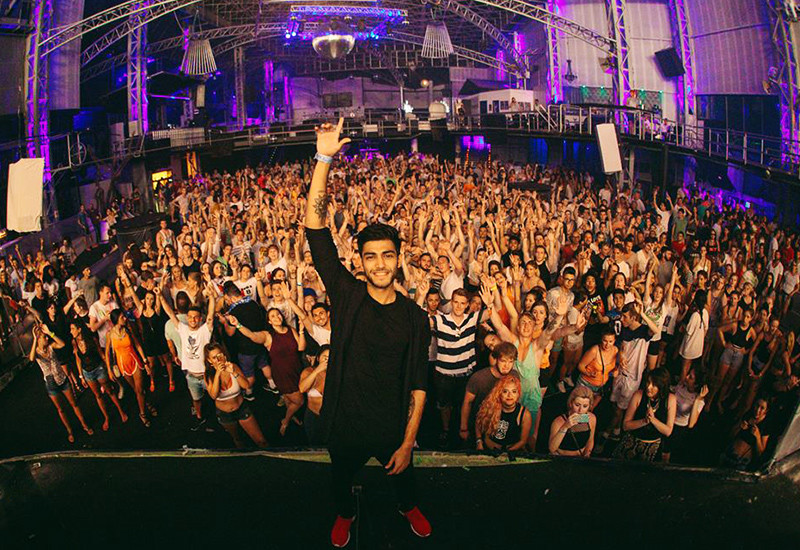 Bassface has organised 25+ awesome EDM artists over the course of 2 days and 3 fabulous venues that sounds cray! A bunch of big names on board are Zaeden (OMG!), Greg Hilight, Konstantin Sibold, Kevin de Vries, BLOT, KERANO and StarLab among many others. It's taking place at Summerhouse Cafe, Auro Kitchen & Bar and Bandstand, all located in the up and coming Aurobindo Market! Come on over.
Where | Summerhouse Cafe, Auro Kitchen & Bar, & Bandstand
Sign Up Online To Be A Part Of The Free Guestlist | http://bit.ly/2l1XF6g
FB Event Deets | https://www.facebook.com/events/1288321437892490/
Zikrr Live Performance (25th February)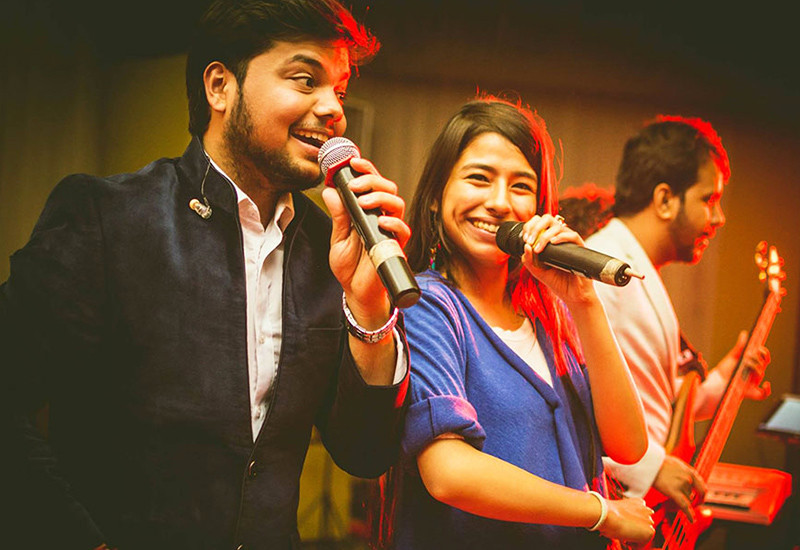 Another Saturday calls for another fun night at your favourite - Warehouse Cafe! Plan your Saturdays just right AND in advance, because yes, the hub has promised to bring for us some awesome live music performances *we're impressed*.
The seven-member Delhi-based band - Zikrr is known to redefine music for y'all guys. The softness of the voice, the magic of the drums and the enchantment of the guitars will 'Zikrr' into your hearts the beauty of music! We'll just meet you there.
When | Saturday, 25th February
Timing | 9 PM Onwards
Where | SCO 11-12, Ground Floor, Main Market, Sector 29, Gurgaon
FB Event Deets | https://www.facebook.com/events/1428358293861712/
Beer Yoga (26th February)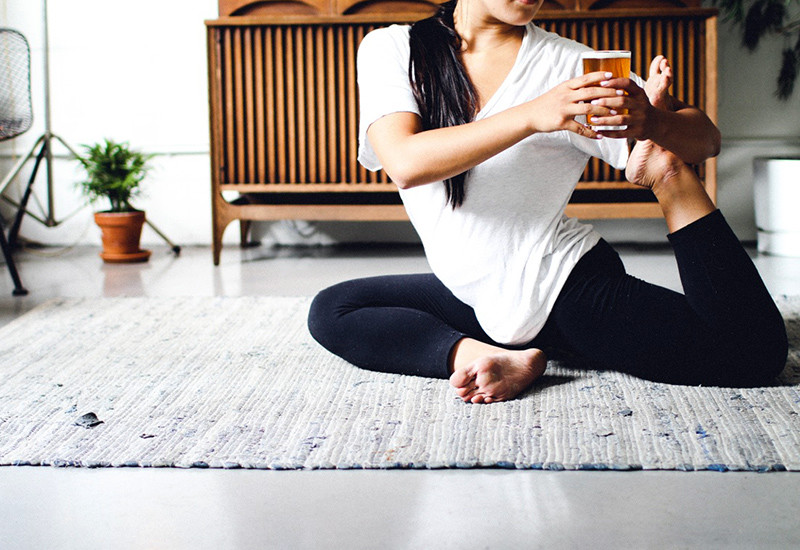 Spend your Sunday afternoon chilling with Mehr and Praveen at Raasta, HKV while they teach you how to stretch and bend and be fit and fine while you chug some yummy, bubbly beer! Laugh and sweat in an amazing community of fun people who love their beer. Raasta welcomes all experience levels. Pssst - Arrive 15 minutes before the class starts to secure an awesome spot and don't forget to carry your yoga mats y'all!
Where | Raasta, Hauz Khas Village 
Timing | 11 AM - 2 PM
Entry | Rs 550 (Inclusive Of A Complimentary Drink)
Sign Up To Put Yourself On The Guest List | http://bit.ly/2lIyaLd
We know we know - we just flooded you with loads of crazy events - just pick your favs and head on over!