When Your Heart Calls Out For Sushi In Your PJs: Best Sushi Delivery Options To Order In
Dried sheets wrapped perfectly around rice, vegetables and seafood have an unforgettable charm of their own. If you too get sudden pangs for sushi, then this list will certainly be your saviour. We've culled out a list of the best sushi delivery joints in town that are bound to satisfy all your Japanese hankerings!
Futomaki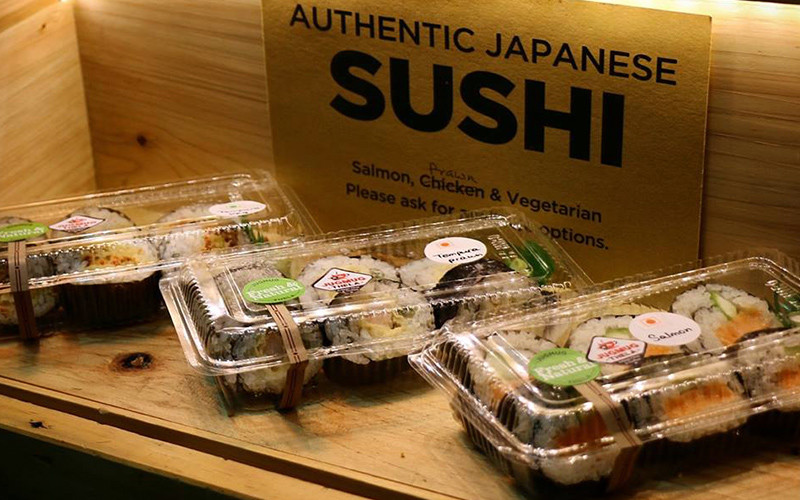 Need some sizable portions of sushi and remarkable, quick service? Then Futomaki is your best bet! They've got a menu that boasts of massive platters, commendable sushi and every Japanese dish that you could ever fancy. When ordering from them, do order their Bento Box, it's absolutely amazing!  
Meal For Two | Rs 1,000 
Call For Orders | +91 9953 413 810 & +91 9560 183 447
Sushiya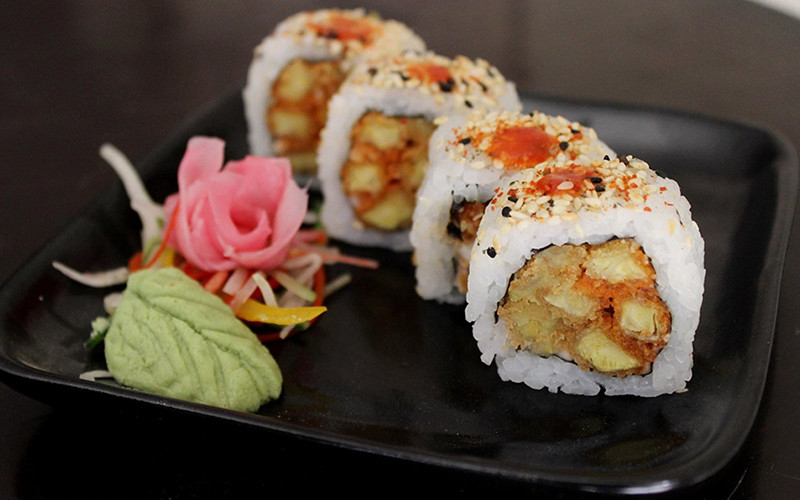 Now this is India's first sushi delivery service and certainly one of the best! Serving delectable Japanese cuisine since 2007, Sushiya provides a number of amazing offers on online orders. Their menu boasts of sushi options including Nigiri Sushi, Sushi Rolls, Sashimi and lots more. Call 'em up!
Meal For Two | Rs 800
Call For Orders | +91 9312 444 086
Sushi Haus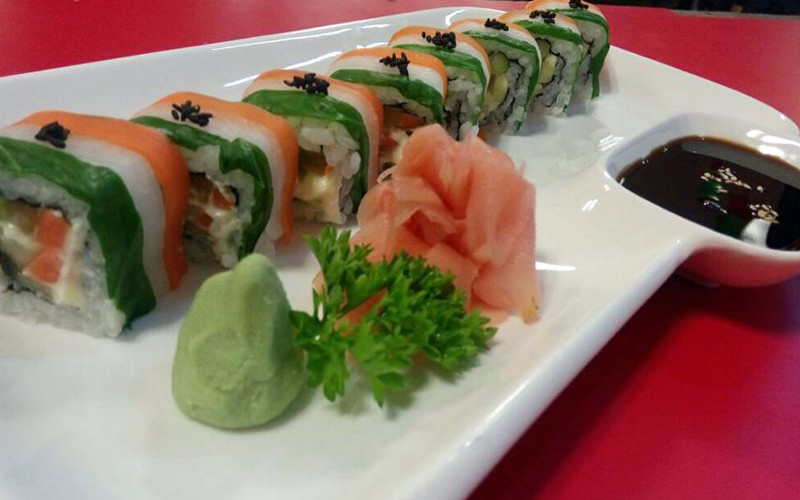 Think of Hosomaki, Uramaki, sushi platters and the like, and that's when Sushi Haus comes into the picture! They deliver authentic Japanese cuisine with garden fresh ingredients. We highly recommend to you their Tokyo Roll, Asparagus Tempura Roll and Haus Roll. Yum yum!
Meal For Two | Rs 1,300 
Call For Orders | +91 981 008 0395 & +91 9555400100
Sushi Junction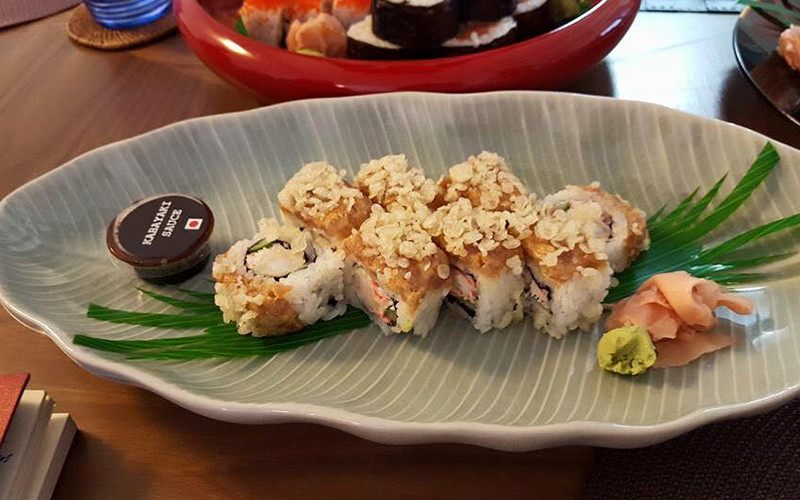 If you like your sushi with generous condiments, then Sushi Junction will have you covered. Gurgaon's most preferred sushi joint, Sushi Junction has now started blessing Delhi with their amazing range of sushi too, and we couldn't be happier for their sushi is just scrumptious. Don't forget to try the Tempura with rice and the salad! 
Meal For Two | Rs 1,000
Call For Orders | +91 124 425 1950
IZU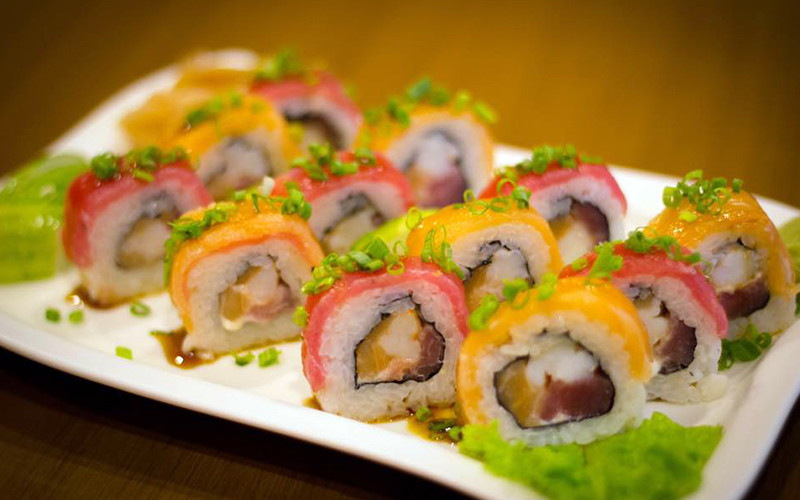 When looking for some authentic Japanese food options and satisfying sushi, order from IZU. Their delivery menu entails definitive sushi platters like Seafood Platter, Nigiri Sushi Platter, California Rolls and oh, so much more. Don't forget to order their Salmon Rolls, for they are drool-worthy!  
Meal For Two | Rs 1,100 
Call For Orders | +91 124 405 5660
Noshi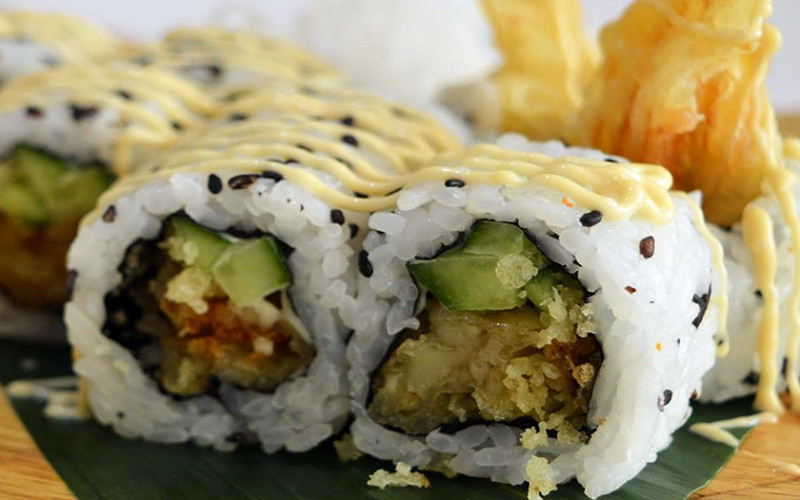 How about some fresh and authentic Japanese delicacies in the comfort of your home? Well, Noshi has a vivid range of dishes that are bound to make you spoilt for choice. Their dimsums and sushi are to die for, they're that delicious and fresh! So call them up and try it for yourselves, fellow sushi-hungry peeps.
Meal For Two | Rs 1,000
Call For Orders | +91 11 3310 6137 
Sumo Sushi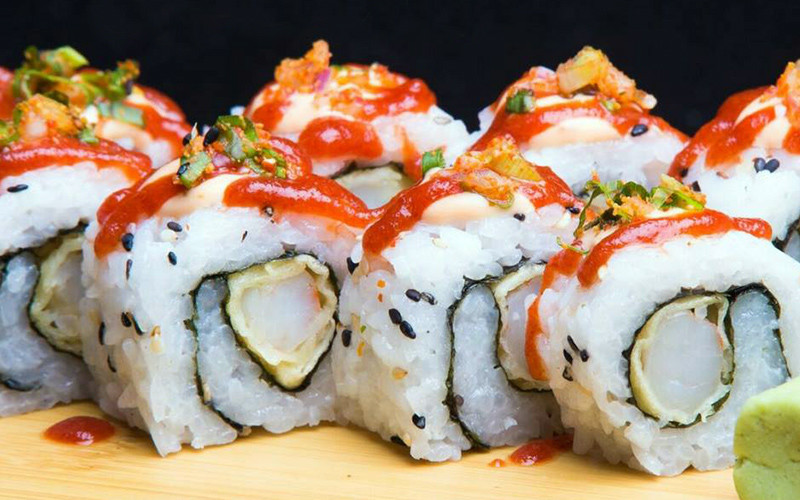 Giving the bonafide Japanese delicacy their own delectable spin, Sumo Sushi has been delivering drool-worthy sushi like a pro! In no time, they've managed to sweep away a lot of sushi-hungry hearts. Don't miss out on their Sushi Burrito for it's the best sushi invention that we've discovered till date. Go try!
Meal For Two | Rs 1,000
Call For Orders | +91 11 4906 0466 (Vasant Vihar) & +91 9911 976 667 (GK II)
So there you go - you can now happily gorge on fresh, yummy sushi while snuggled up in bed Netflixing! Happy eating!