Upon exiting Green Park Metro Station from Gate 2, turn your head to the left and the first thing that pops out is a quaint little red brick café called Say Cheese. This peaceful outlet is located adjacent to the legendary Khub Chand Bros. and is quite the crowd puller from what we saw. When low on cash and patience (blame the weather) and looking for quick grub on the go? Look no further!
Dishing out quick service recipes curated for urban professionals in a hurry, Say Cheese has on offer a menu panning across fresh Salads, Toasts, Pastas, Pizzas and Grilled Sandwiches along with light beverages and desserts. 
Contrary to what its name suggests, it has some nutritious picks as well (think Whole Wheat Burgers and Poha) for its weight-watching clientele. Seasonal specials also make a special appearance on their chalkboard next to the cash counter; you can chill out with your gang while sipping a cold Aam Panna or Brownie Choco Shake and nibbling on a healthy Beetroot Coleslaw Sandwich.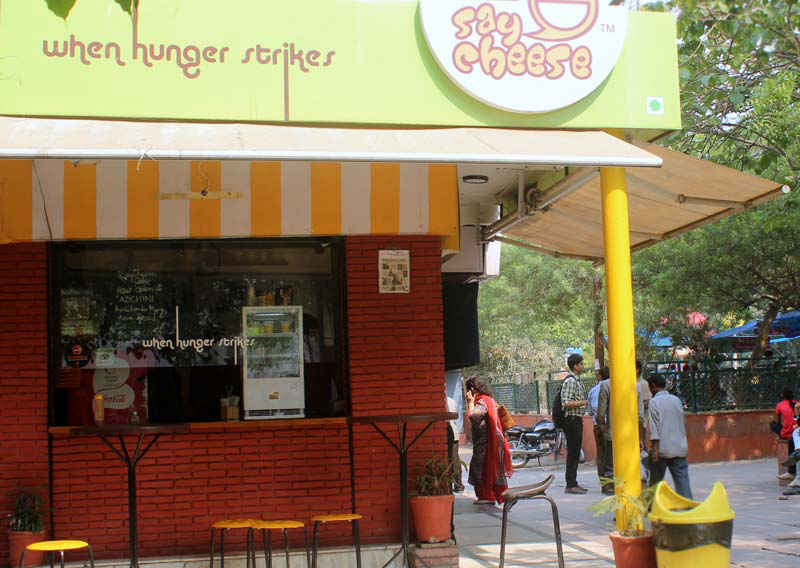 While it does not exactly qualify as a dine-in, the kindly café folks have arranged some al fresco seating with a few stools and two tables, which are usually occupied, although there are a lot of makeshift seating options available all around if you don't mind getting your pants dirty. 
The interior is quite cramped and is essentially just a kitchen with 2-3 staff members churning out orders at a brisk pace (one of them was using plastic gloves to handle the ingredients, brownie points for that!). The waiting time is 10-12 minutes (may increase during peak hours like 1-3 PM).
After asking for recommendations from the Say Cheese team and shedding sweet tears of joy at how cheap everything on the menu was, we zeroed in on a Pasta Mint Salad, Multigrain Baked Beans Toast, Fruit Custard (summer special) and Fresh Lime Soda to kill the heat. The entire order was served within 15 minutes and cost us the majestic sum of....390 bucks! 
The Pasta Mint Salad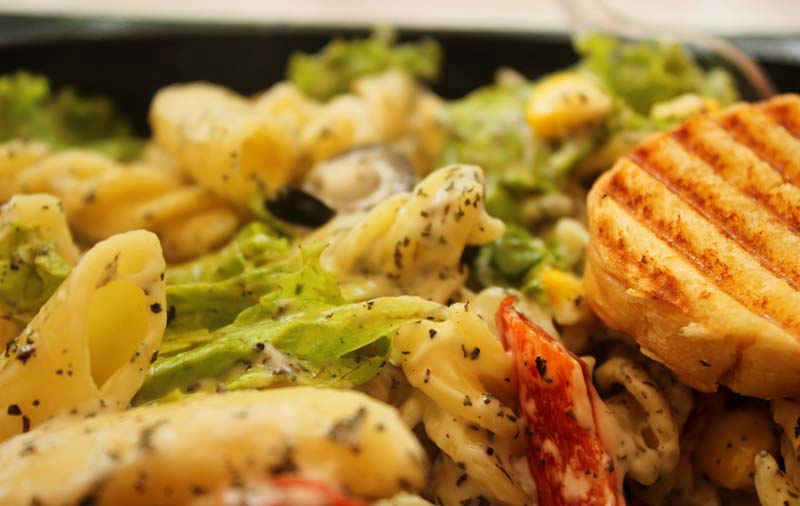 This was a combination of penne and fusilli pasta, served with a slice of grilled garlic bread to mop up the mint sauce dressing and was perfectly seasoned. Freshly picked tomatoes, lettuce and corn gave it the right amount of crunch while the generously sprinkled olives lent a touch of tanginess to the dish. 
Multigrain Baked Beans Toast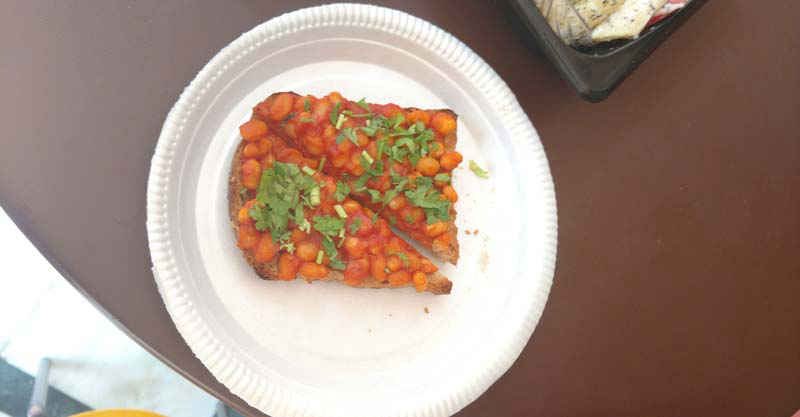 It was instantly obvious that canned beans were used although the addition of chopped coriander leaves made it crunchy and reasonably tasty. The portion size was too small though and left us wanting for more. 
Fruit Custard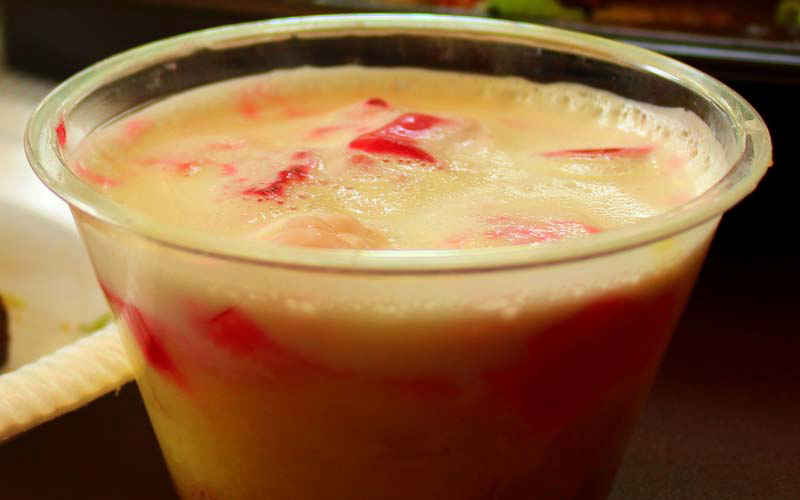 The custard had pieces of jelly, apple and bananas in it topped with a frothy layer of cream and a bread pudding bottom, pleasantly sweet and not too heavy. We would also recommend their fluffy Chocolate Brownies to satiate your sweet tooth. 
Fresh Lime Soda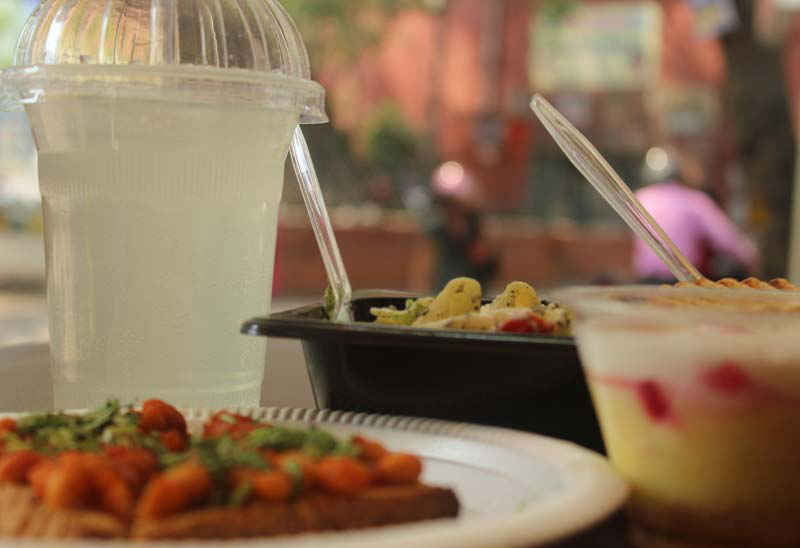 A welcome break from the harsh sun beating down on us and an instant mood uplifter, the drink was refreshing in every sip. You should also try their other thirst quenchers like Iced Tea & Chilled Coffee; even their Veggie Mix Salad looked pretty appetizing! 
The budget-friendly prices that accompany the attractive menu have made this homely joint the favourite haunt of students from Kamla Nehru, Gargi, IIT-D and NIFT among others located in the nearby vicinity. 
Grab a snack on the fly or opt for a light early dinner that won't set your pocket ablaze at Say Cheese!
Address | 9, Community Centre, Near Green Park Metro Station, Yusuf Sarai
Approximate Meal For Two | Rs. 500-600
Value for Money | 8/10