What Makes Zostel Tick | Venturing Into Zostel Bir, Here's All About Our Encounter With Lush Nature
It's already an established fact that hostels are taking over the traveling scene in India, but it isn't really a new concept at all! YMCA and YWCA are always popular haunts for solo travellers who need to travel frequently; aside from being easy on the pocket, hostels purport a community living which makes traveling easier for solo wanderers.
The Hostel Takeover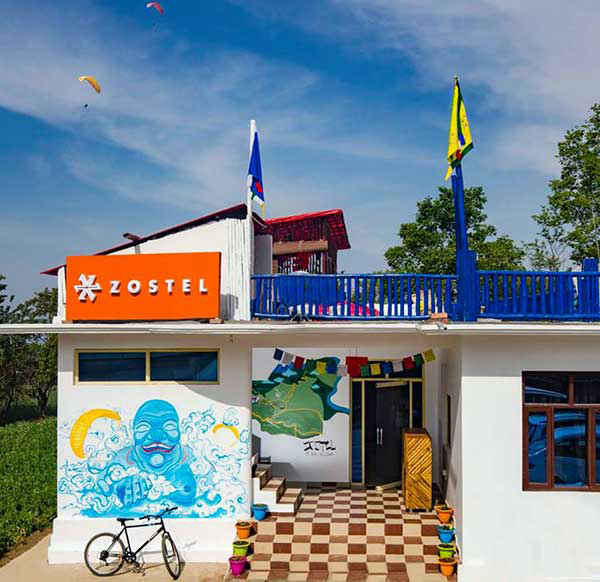 As India is fast becoming an extremely popular tourist destination, Zostel has come into the foray at a very good time; Indian, and not just foreign travelers, have begun traveling to destinations that were otherwise of little interest. Varanasi, Pushkar, Khajuraho, and Rishikesh, amongst others have gained traction as exciting tourist destinations in recent times. Zostel, then, brands itself as India's first chain of backpackers hostel and is now present in multiple towns across the country, starting from Spiti, which in fact is the hostel at the highest point in Asia, right down till Ooty and Gokarna.
But it's not enough to simply build a hostel with a series of bunk beds and colorful graffiti; there is something else which makes Zostel tick with this new generation of travelers, and traveling to Zostel Bir made us realize exactly this!
The Tiny Town of Bir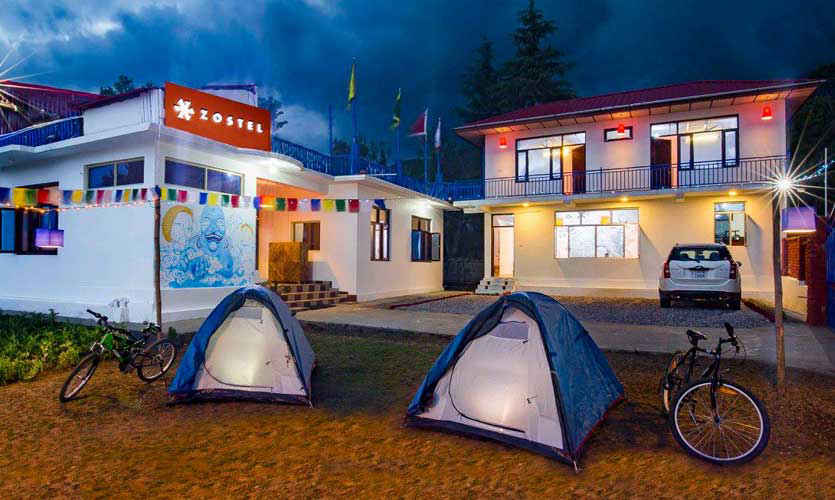 Bir is a tiny little town located close to Baijnath, which houses the famous temple of Lord Shiva; Bir is mostly home to Tibetan refugees and has several monasteries to boast of, and is the centre for ecotourism and spiritual studies. In the summer months, it's absolutely gorgeous with bougainvilleas taking over and greenery so lush it'll leave you dazed. What brought Bir to the forefront is paragliding in Billing, which is the takeoff point, and makes you land in Bir. The paragliding in Billing is known as the second-best spot in the world for the activity and the Paragliding World Cup was held here in 2015.
Perched Atop: Zostel Bir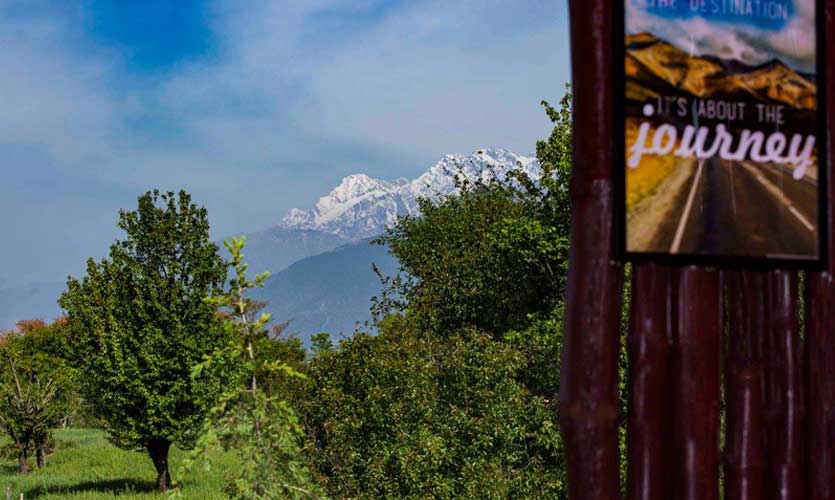 In one of the little lanes of Bir, Zostel stands, looking inviting. There's a small garden out front, parking spaces for your car, and a cute common room which you must enter only after removing your shoes. There are dorms - mixed and female, and a bed for a night costs about Rs 400. The best part is the terrace though; overlooking the valley, the terrace has a covered 'games area' where the much-loved Uno, Scrabble, Chess, Carrom, Ludo and other such games lie about. It comes alive in the night when people bring out their guitars and the chatter in the air is unstoppable and absolutely electric!
The Little Things They Do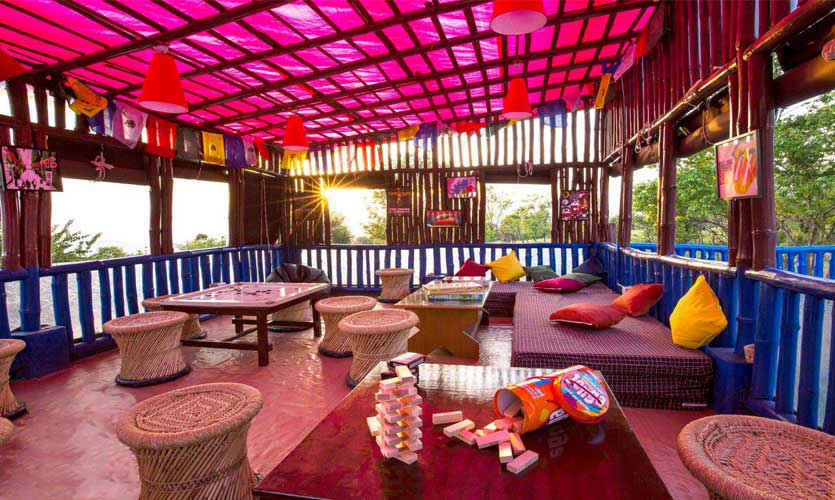 But it's none of these which make Zostel an experience to which you'd want to return - it is the people who manage that Zostel! Reading reviews on Tripadvisor about the great hospitality of the Zostel hosts, we got to experience it first-hand in Bir. If you're a guest at Zostel, then literally anything that they have is yours to command. They'll help you with your travel plans, booking your bus, your tickets - et al; they'll even try and source their own links and contacts to ensure that your travel remains as cheap and comfortable as possible.
Cheaper Paragliding Through Zostel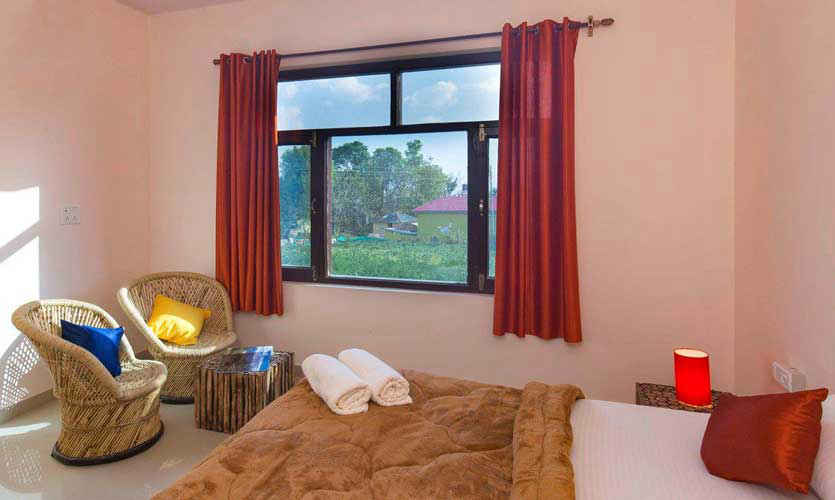 Everywhere on the internet we read that paragliding costs about Rs 2,500 for the stipulated time, and if you'd like to record it with your GoPro (harnessed action camera to capture real-time paragliding), then it's Rs 500 extra; but because we were staying at Zostel, and Zostel has its own arrangements and set up, we got it for Rs. 2,300, along with the camera. The hosts would always be ready to help out with your transport, recommend places to eat and generally try and ensure that your experience is a good one.
This is the kind of thought and care which make you return to a place, again and again, and it's precisely this which makes Zostel work so well, for they ensure that all their hostels branch out this hospitality to all their travelers and create a spirited atmosphere. We'll be seeing you again soon Zostel!
Charges Per Night | Rs 400
Distance from Delhi | 600 kms
This article is written by Srishti Chaudhary. A graduate of literature from Lady Shri Ram College, Srishti's interests vary from writing on film, travel, politics and society. She takes life lessons every day, and her favorite subject to write on are people, as she believes that the world is going one way, and the people another!