There was a time when there were no surround systems and auditoriums. There were no cushioned seats and no air-conditioned spaces. All that used to be there was an open-air, Roman-style stage with concrete seating ranged around it. These open-air theatres were also known as amphitheatres or Greek theatres. Though the concept of amphitheatres is old and ageing, it's continued its journey even in the modern era. Sometimes acting as a rehearsal haunt for theatre groups and sometimes as the stage of band performances, here we've hunted out the best 5!
Akshara Theatre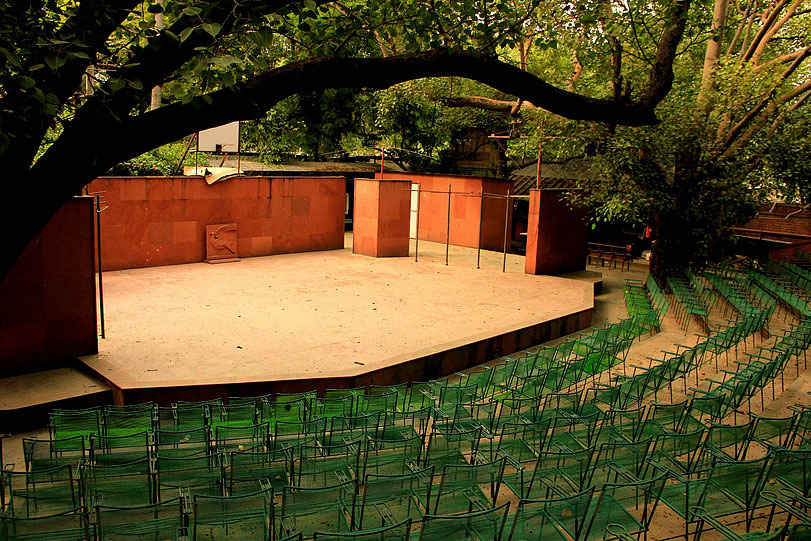 Enveloped beautifully under the dense foliage of Pipal and Jamun trees, Akshara Theatre has proven to be the best ambience for putting on plays. It's got four separate performance spaces for live performances, and is fully-equipped with lighting and sound equipment. Being a common spot for well-known theatre groups, Akshara is considered to be an elite open air platform.
Location | Next to RML Hospital, Baba Kharak Singh Marg
Surtal Open Air Theatre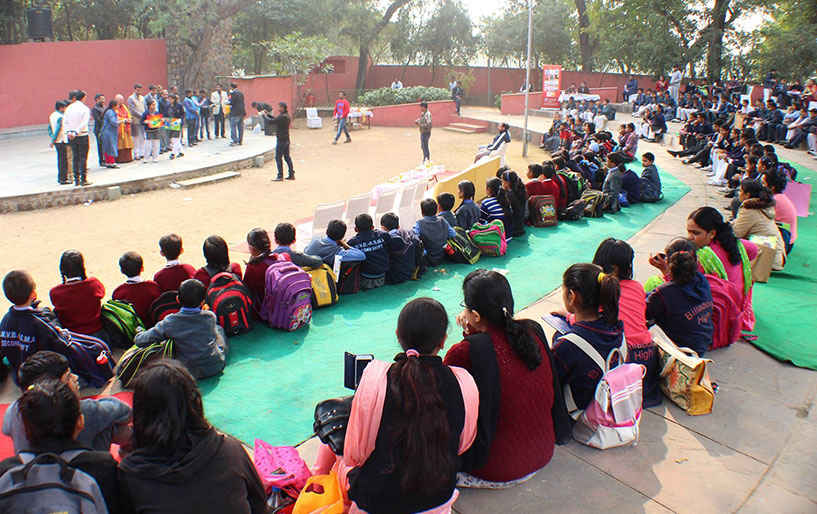 Picture Credits: Piyush Jain
Situated in the middle of the Talkatora Stadium premises is this magnificent Surtal Theatre! Having played host to a number of musical and cultural performances, this open air arena is one of the favourite haunts for artists and musicians alike. Owing to its seclusion and the silence around, this place is the best for rehearsals and sometimes even protests! 
Location | Talkatora Indoor Stadium, Willingdon Crescent Road
Hamsadhwani Open Air Theatre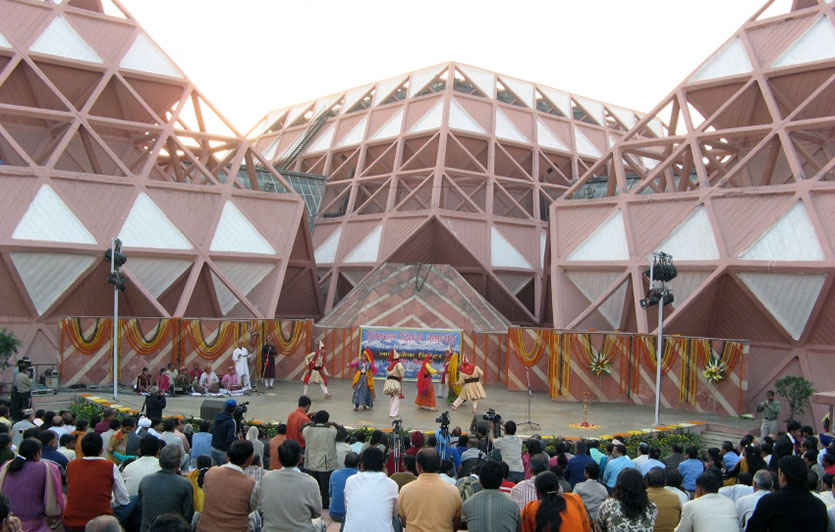 Boasting of a seating capacity of over 3,000 spectators, this majestic platform can be transformed into a full-fledged auditorium if provided with adequate lighting. With a beautiful backdrop of a lake and pretty fountains, the thrill of performing on this stage is unmatched. Also, it commonly plays host to concerts, jam sessions and sometimes even poetry events. Go see!
Location | Pragati Maidan
IGNCA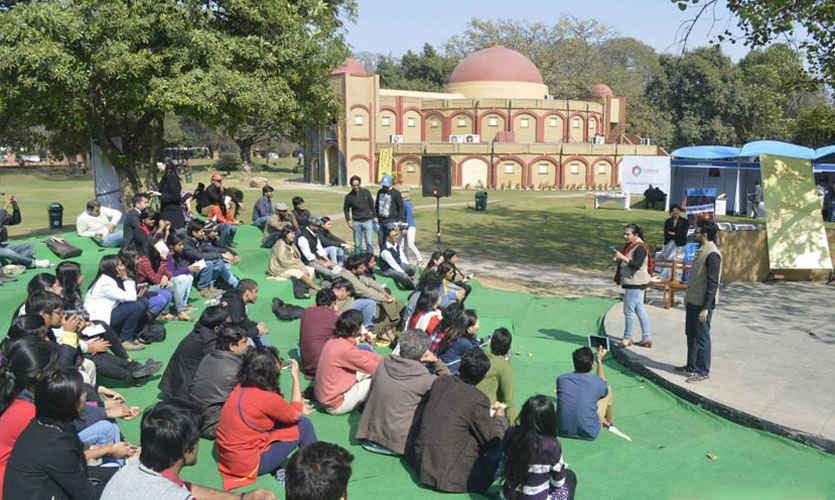 Picture Credits: PACH
An amphitheatre that celebrates art and all its realms, the performance venue at the Indira Gandhi Centre For The Arts has been proudly witnessing amazing activities ever since. Hosting productive workshops, interactive & informative sessions, film screenings and publication events, this amphitheatre comfortably imparts information to the world and continues to do so!
Location | 1, C. V. Mess, Janpath
Garden of Five Senses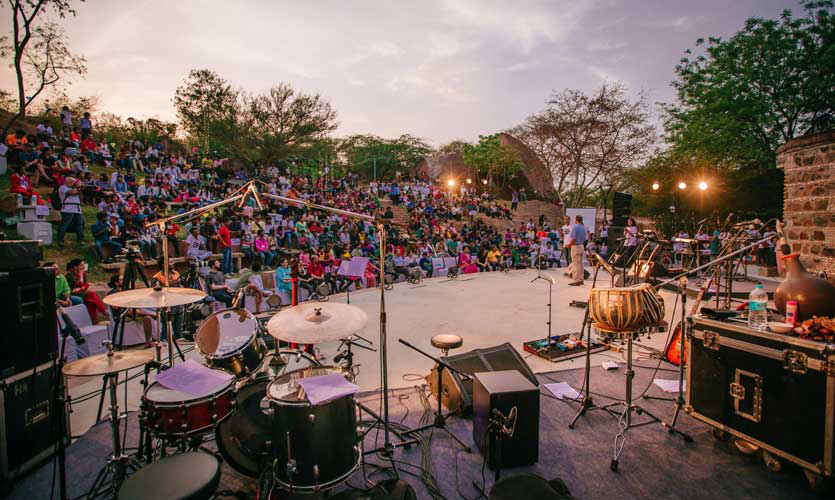 Picture Credits: Music Basti
A beautiful place with a lush green gardens, Garden of Five Senses is the perfect place to take a balmy stroll and rejuvenate. Now it has also become an inviting place for a myriad of activities inviting public interaction and exploration. Their amphitheatre is huge and makes a great place for music concerts, nukkad nataks and lots more.
Location | Mehrauli Badarpur Road, Said Ul Ajaib Village
IIT Open Air Theatre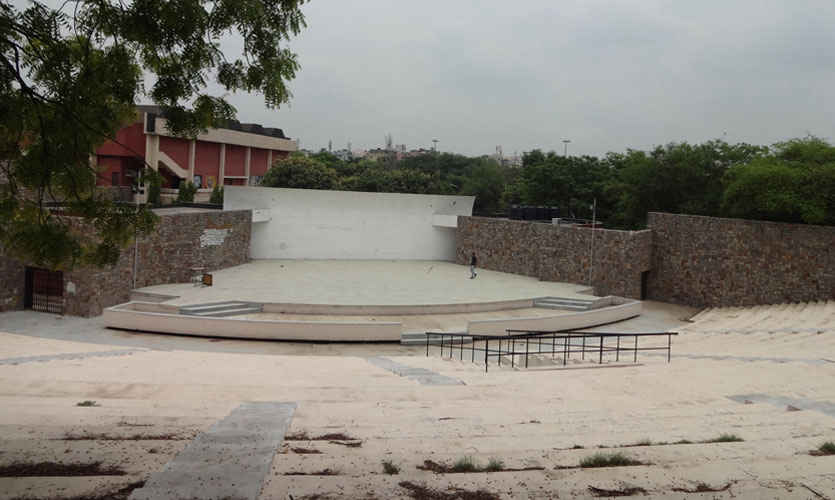 An amphitheatre like no other, IIT Open Air Theatre is an amazing one for a lot of reasons. Their walls are beautifully painted and surrounded by lush green patches. The massive semi-circular stage can entertain well more than 6000 students and is jampacked with talent on a daily basis and ever more so during Rendezvous, the annual festival. 
Location | SAC Rd, Indian Institute of Technology
Cyber Hub
Creating waves across Delhi and Gurgaon, the DLF Cyber Hub has won hearts of it's visitors in no time. Surrounded by some of the best restaurants and renowned offices, this amphitheatre has become a hotbed for movie screenings, interactive activities, music concerts and a lot more in no time. On evenings and weekends, this amphitheatre is usually jam-packed as the events are so engaging. Head over!
Location | DLF Cyber City, Phase 3, NH 8, Gurgaon
Ansal Plaza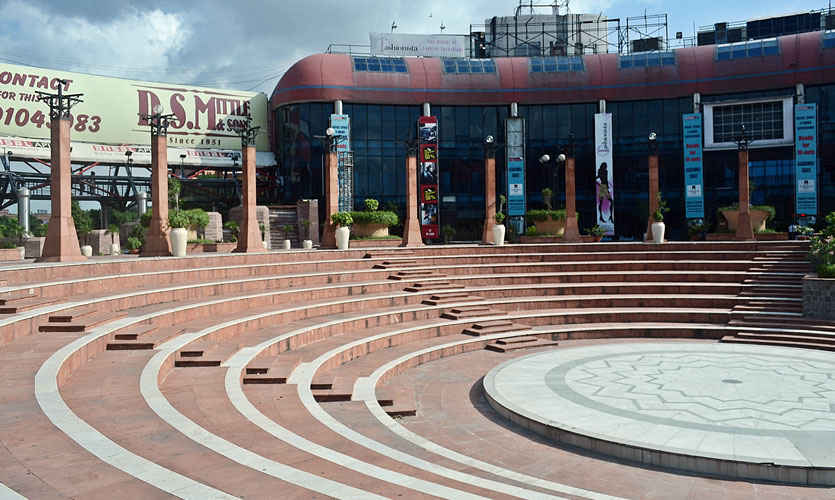 One amphitheatre that a delhiite can ever forget, is the one proudly nestled in the ansal plaza. After hosting a myriad of crazy musical concerts, engaging activities and lots more, this is precisely the one evergreen performance venue that has been entertaining since over a decade now and still continues to lure the visitors into it's charm. 
Location | Hudco Place, Khel Gaon Marg
Zorba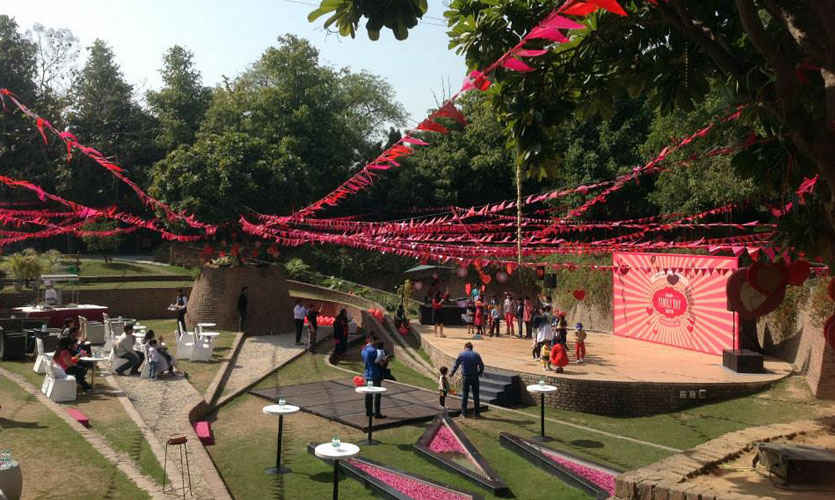 Providing an incredible setting for a myriad of activities, A stupendous amphitheatre surrounded by lush green gardens, picturesque landscape, intelligent lighting and pretty water bodies. One of the largest spiritual centres in the world, it proudly offers more than 300 programmes and events in a year designed to give impetus to your creative growth, Zorba is a must visit!
Location |  MG Road, Sultanpur, Near Sultanpur Metro Station
India Habitat Centre
Nestled in the posh and amazing activity centre and hotel, the amphitheatre at the India Habitat Centre is quite promising & inviting. Used for a lot of cultural activities like music, theatre, talks, poetry reading, documentary screening, various language festivals, art competitions, and many other activities, this amphitheatre is a must visit when craving that cultural dose. 
Location | Lodhi Road, Near Air Force Bal Bharti School