10 Best Desi Chinese AKA Chinjabi Food Joints In Saadi Dilli That You Need To Check Out!
With Chinese vans and momos stalls in every locality and chilli potato, chowmein and manchurian becoming our favourite snacks for all times of the day, we wonder if the cuisine is more Indian than Chinese. The lip-smacking fusion of Chinese flavours with Indian veggies and cooking styles has been winning hearts for ages now. So much so, that it has led to the emergence of a newer and spicier version of Chinese food called 'Desi Chinese'.
In the city, momos alone have a fandom of their own. Tandoori momos, Afghani momos, dragon momos, vodka momos - the list is endless and so is our hunger. This newfangled cuisine has created dishes that even the Chinese have not tasted like spring rolls, Chinese bhel, honey chilli potatoes and many more. Essentially, we took the cuisine and customized it to our own spice-loving palate.
"I've had enough food", said no one ever and so, to feed your bhukkad souls with awesome food, here we have the best places that serve 'Desi Chinese' in Delhi!
1. Papa Chinese Food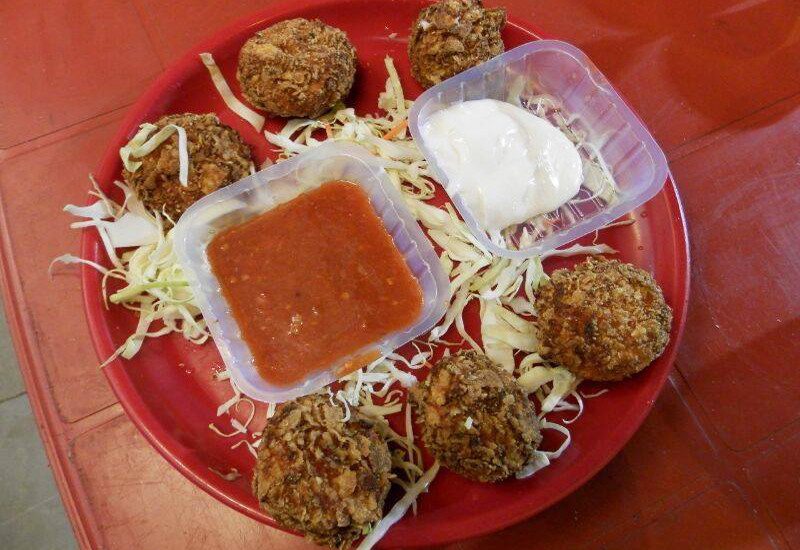 The name of this eatery itself shouts Desi Chinese. This place in Paschim Vihar has been a local favourite for ages now. Serving quality food with deliciousness wrapped around it, you'll become a regular here from your very first visit. Their flavours are the right balance of Oriental and Indian spices. The prices and quantity do justice to the pals with low pocket-money as well. Try out Kurkure Momos, Maggi Spring Roll & Papa's Special Chopsuey while you're here!
Where | Papa Chinese Food - 15, A-2 Block, CSC, Near Mother Dairy, DDA Market, Paschim Vihar
Meal For Two | Rs 450
Call Them | +91 8447 331 396
Check Out Their FB Page | https://www.facebook.com/Papa-Chinese-Food-833002860140791
2. 4s Restaurant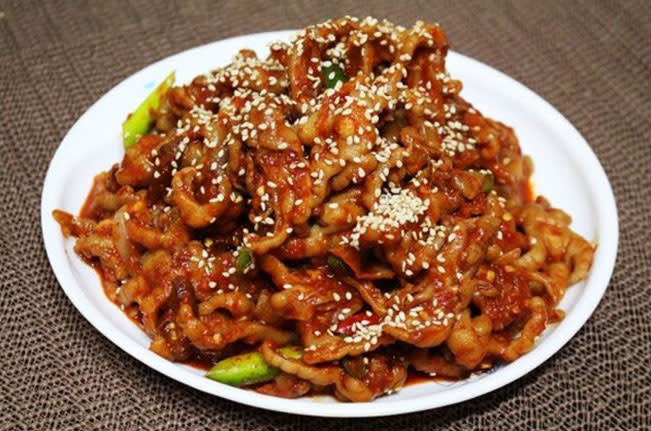 This name has become synonymous with affordable alcohol and decent Chinese snacks to relax with after those long and tiring work days. Situated in the middle of a bustling market, the place starts to get crowded around 7 PM and their Peanut Masala, Chilly Chicken and Egg Bhurji are all time favourites. The staff and beer are known to be quite chill *big grins* and weekend nights leave no room to even stand at the bar. Come on by!
Where | 4s Restaurant - Def Col, Uttam Nagar & Rajouri Garden
Meal For Two | Rs 700
Call Them | +91 11 4166 4314
Check Out Their FB Page | https://www.facebook.com/4s-Restaurant-338084742954384/
3. Jugheads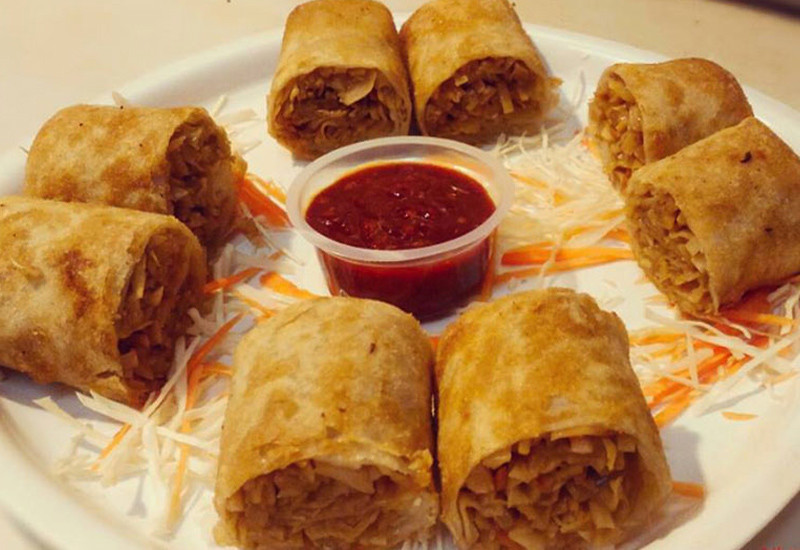 Evening hunger pangs leave many of us in a dilemma to find the right kinda snacks to fill our ever-famished tummies. This small, quick-service joint offers Indian-style pizzas, burgers, Chinese grub and even North Indian food. Their Chilli Chicken, Sausage Pizza & Honey Chilli Potato are some of our personal faves. Quantity is definitely more than ample and everything tastes just delightful, so do give this awesome place a shot!
Where | Jugheads - 1 & 3, Main Market, Uday Park
Meal For Two | Rs 500
Call them | +91 9910 192 804
Check Out Their FB Page | https://www.facebook.com/Jugheads-176118282798769/
4. Little Dragon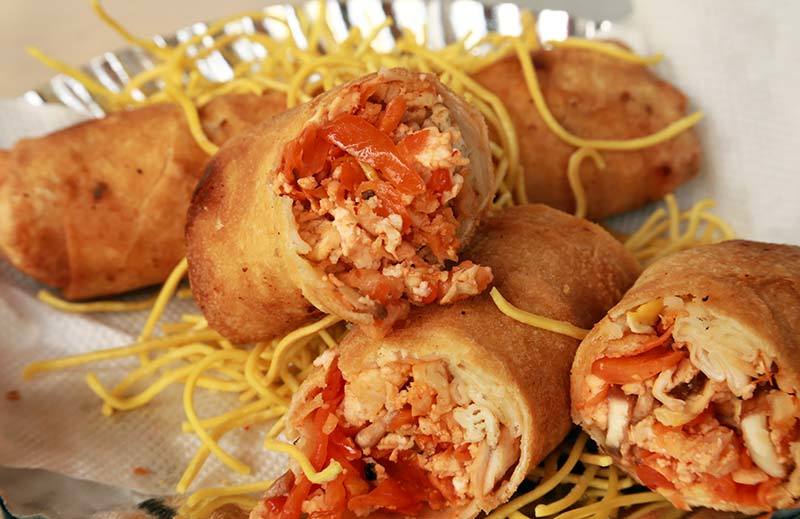 The Chinese vans that made us fall for this cuisine in the first place can never be forgotten. Little Dragon is one such popular place in Defence Colony. The quantity they serve you is huge and the prices are fairly reasonable, considering. If you love spicy sauce with your momos, this place will give you oodles of their Chilli Tadka in cute little cups for you to go to town with. They also whip up some amazing Chicken Chowmein and Spring Rolls, so don't forget to try them out!
When | Little Dragon - Main Market, Near Mother Dairy, Def Col
Meal For Two | Rs 300
Call Them | +91 9818 162 700
5. Uncle Chef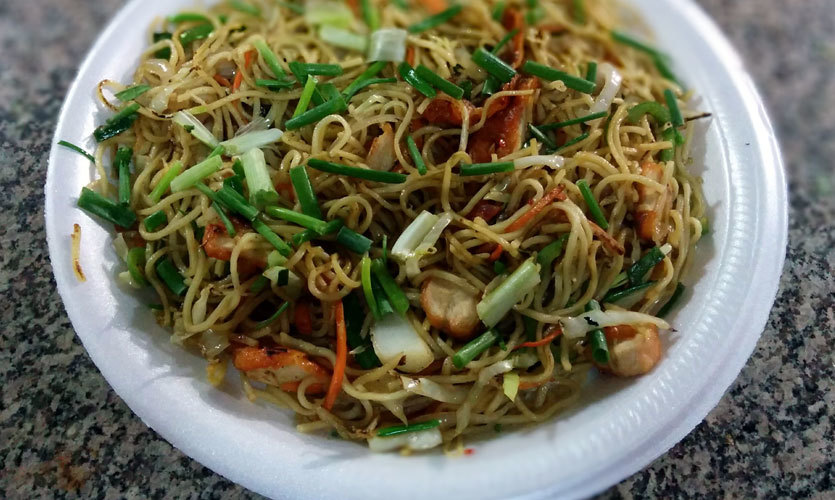 Midnight hunger buster for about 20 years now, the famous Uncle Chef in Kalkaji serves decent food without compromising on quality. You can enjoy their yummilicious Masala Momos, Chilly Potato and Spring Rolls in the comfort of your own cars while jamming to some great music that sets the mood. Your mothers will also be happy, as Uncle Chef loves to feed you veggies as much as she does (wink wink)!
Where | Uncle Chef - 3, Opposite Deshbandhu College, Krishna Market, Kalkaji
Meal For Two | Rs 200
Call Them | +91 8010 066 778
6. Chilli Singh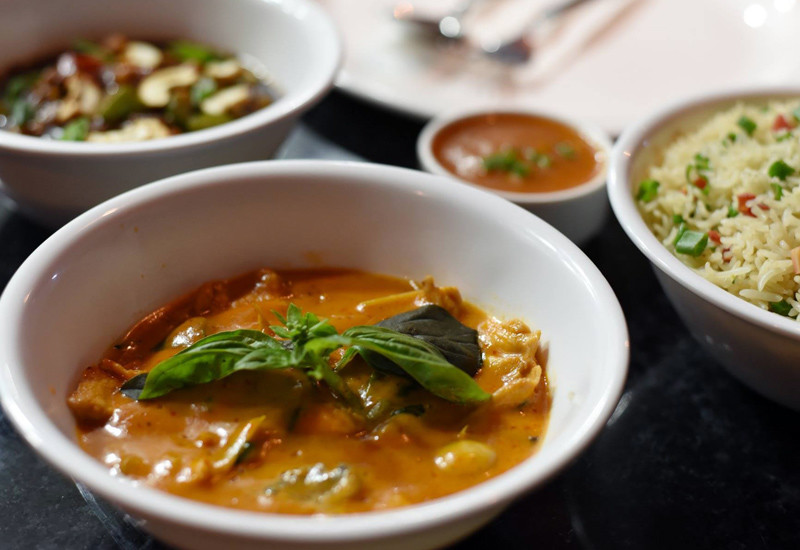 Chilli Singh in Green Park is a proper sit-down restaurant where quality is absolutely spot on. This undiscovered joint will wow you with their peaceful ambience, delectable sauces and delightful presentation. A bit on the pricier side, they serve great Chicken Lollipop, Drums of Heaven and seafood too. Their sizzlers are the bomb though (drools), so, drive there today and sample out their yummies!
Where | Chilli Singh - G-1 A, Aashirwad Complex, D-1, Green Park
Meal For Two | Rs 800
Call Them | +91 9999 349 111
Check Out Their FB Page | https://www.facebook.com/ChilliSinghIndia/
7. Chalte Firte Momos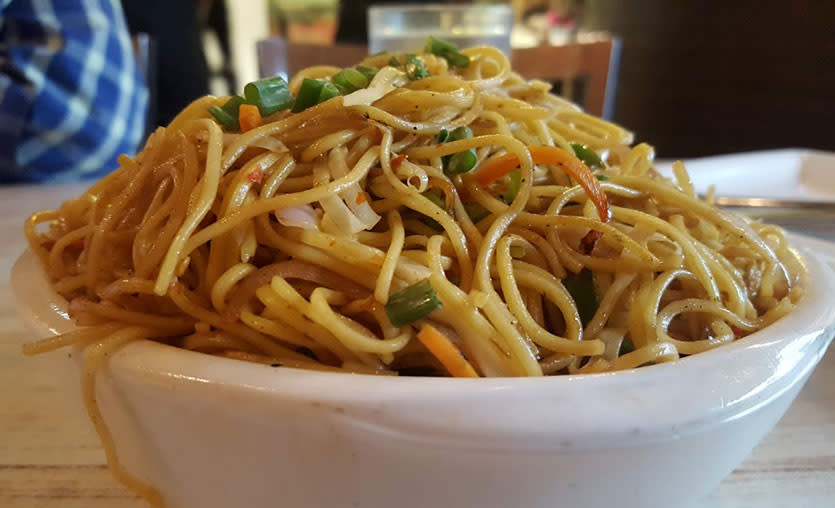 Picture Credits: Lakshya Sethi
Arguably one of Delhi's most popular momo junctions, this place makes yummy tandoori momos that taste like nothing we've ever had. With over 60 types of of momos on their menu, this eatery will surely leave you spoilt for choice. Nosh on their Chicken Tandoori Afghani Momos, Manchurian Fried Gravy Momos and Mozzarella Cheese Gravy Momos to satiate all your cravings! They also serve mouth-watering Tandoori Chicken, Tawa Paneer, Honey Chicken and Butter Special Noodles, so go try them all out!
Where | Chalte Firte Momos - Kamla Nagar, GTB Nagar, NSP & Other Outlets
Meal For Two | Rs 300
Call Them | +91 8826 497 288
Check Out Their FB Page | https://www.facebook.com/chaltefirtemomoskamlanagar
8. Hasty Tasty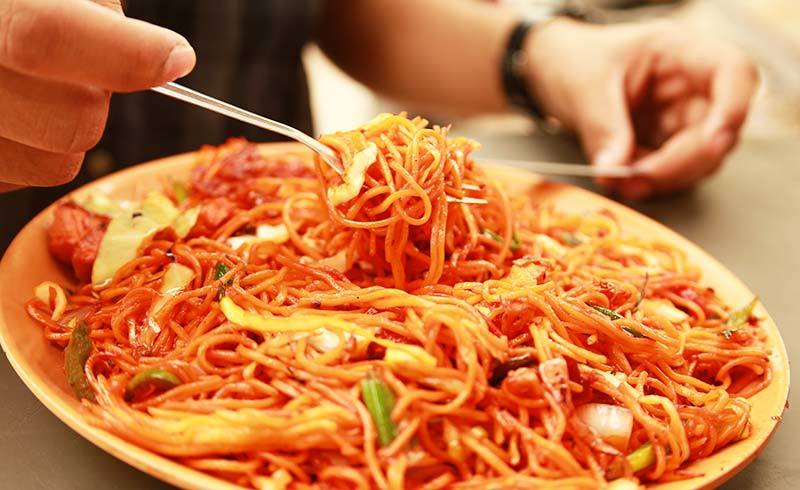 These guys need no introduction. Hasty Tasty has been serving mouth-watering Singapuri Chicken Chowmein for more than 10 years now and it's safe to say, this place is the one stop destination for all your evening hunger pangs. You've gotta sample their Chicken Chopsuey and Paneer Manchurian because they're all things delicious!
Where | Hasty Tasty - Munirka & Vikaspuri
Meal For Two | Rs 400
Call Them | +91 9958 669 425
9. Golden Fiesta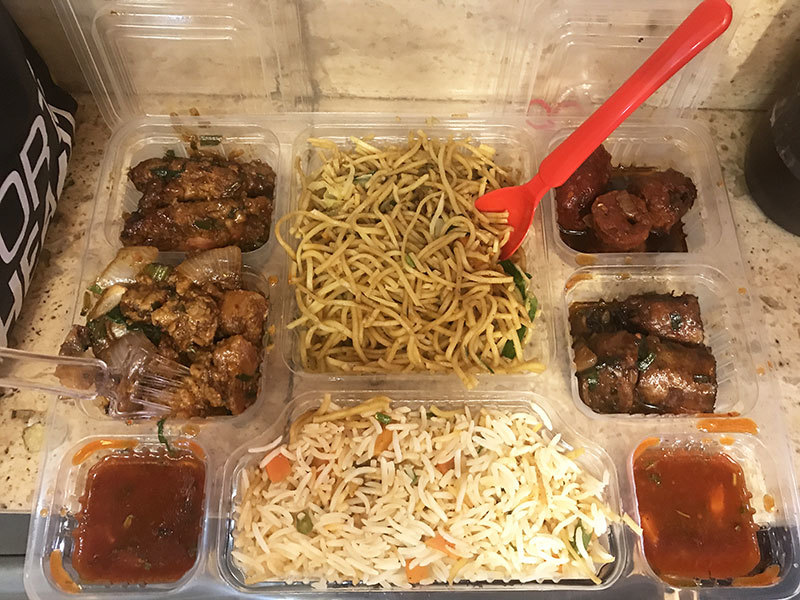 Nothing satisfies our hungry souls like some desi Chinese food and Golden Fiesta is just the place where you need to be at for all your Chinjabi fixes. This busy li'l eatery dishes out some ah-mazing momos, burgers and (most importantly) desi Chinese snacks like Honey Chilli Potato, spring rolls and chowmein. So, drop by this place after your long shopping sesh and devour all these yummy delicacies!
Where | Golden Fiesta - Lajpat Nagar II & East of Kailash
Meal For Two | Rs 550
Call Them | +91 11 4132 5555
Check Out Their FB Page | https://www.facebook.com/Golden-Fiesta-159482120831791/
10. Daksh Chinese Stall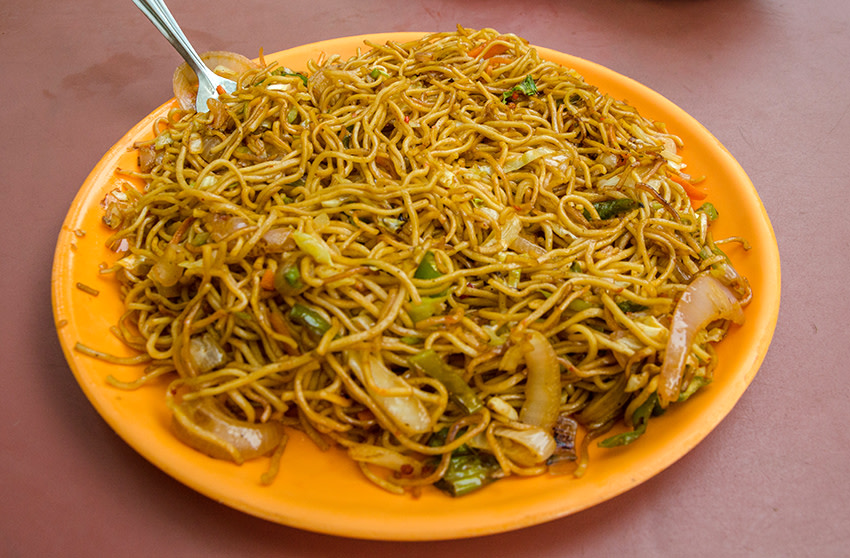 Located in the heart of the city, Daksh Chinese Stall has gotta be on the top of your list when you crave Chinese food while shopping in CP. This tiny li'l stall opposite Antriksh Bhawan serves delicious Butter Chowmein, Chicken Manchurian and Singapuri Fried Rice. So, go ahead and try them all out TODAY!
Where | Daksh Chinese Stall - 22, KG Marg, Opposite Antriksh Bhawan, CP
Meal For Two | Rs 200
Call Them | +91 9213 410 000
So, there you go. Whenever some desi Chinese food pangs come a-calling, just head out to any (or all) of these food joints!