We've Listed Out 5 Best Desi Delhi-Based Web-Series & Where To Stream Them - Enjoy!
Delhi is nothing like the city of dreams, it does not lure you in with a gazillion possibilities of 'making it big' in a city where stars are born, but instead, it fires your heart with passion, hope and a peculiar willfulness that comes with its own shade of crazy which is so idiosyncratic to a trueblue Delhiite who will fight for your dreams with as much vigour as their own, and even lend you their spark and spirit to 'make it' in this big-bad-world if need be.
We know how proud your city makes you and that's just why we wanted to celebrate this bond of welcome belongingness with this interesting curation of 5 totally desi web series that shout 'apni dilli' in all its dhakad glory. You have to check them out 'cause they're splendidly steeped in Dilli ka andaz and evoke a lot of nostalgia for the city and its people that we have all come to love - read on and enjoy!
1. Baked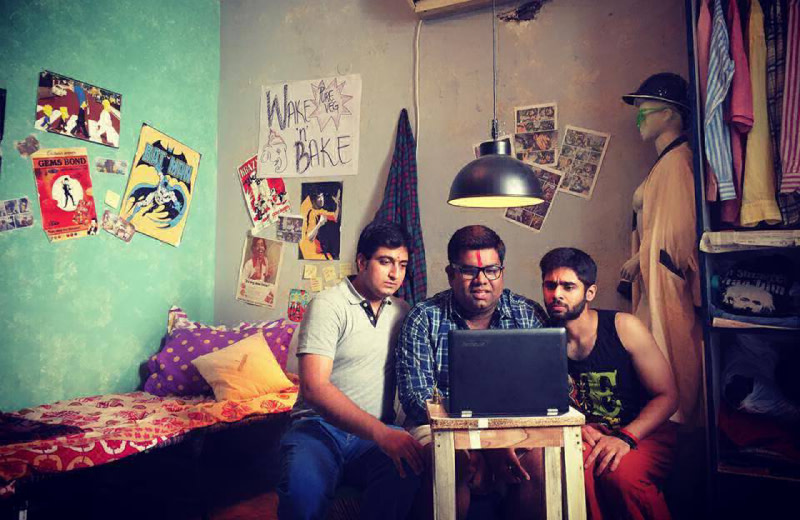 Said to bring out the truest shade of a DU student's life to the fore, the web series, as the name suggests is all about hatching those glorious plans in the comfort of your PG rooms that one tries to breathe life into, but not without some disastrous challenges. A story about three DU students/roommates, this one talks about their journey of launching their 'dream' business of a midnight food delivery service and the struggles of switching lives between being students and entrepreneurs all at once. Shot in the various locales of Delhi, get ready to trace their misadventures!
Here's The First Episode | https://goo.gl/hfBtrQ
2. Shaadi Boys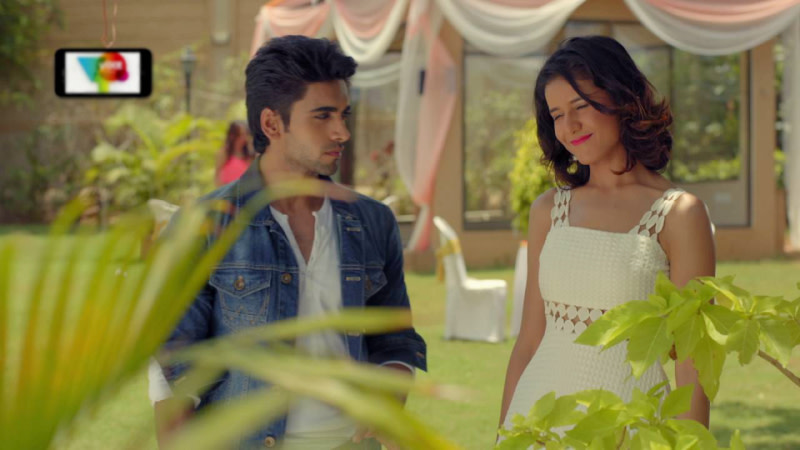 Picture Credits: YouTube
Bollywood might belong to Mumbai, but Bollywood fanatics belong to Delhi! Moving along similar lines, the plot of the web series called Shaadi Boys works around the life scenarios of three young men who are die-hard Bollywood junkies and try to make a name for themselves in the city of dreams, Mumbai. 
However, having failed to make a mark, they decide to put their respectives skills to use in the huge wedding industry in Delhi. This arrangement not only promises them recognition and big bucks, but also some romantic action as they set out to take the wedding business by storm!
Here's The First Episode |  https://www.voot.com/shows/shaadi-boys/1/431859
3. Soadies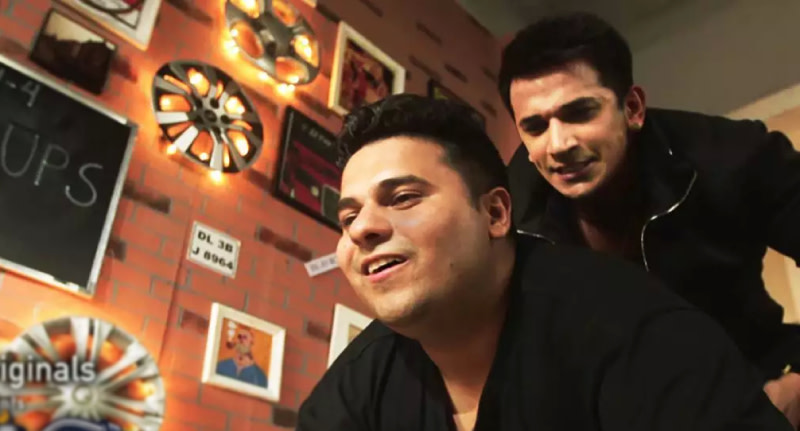 Picture Credits: viacom18
When Banto Sodhi breathed his last over a decade ago, being a die-hard fan of the reality show Roadies, his last wish was for his wife to find the perfect 'Roadie' in the family. So the Sodhis changed to 'Soadies' as Santo Sodhi takes on the task to fulfil her husband's last wish. 
However, it turns out to be quite a challenge with a rapper son who rolls out rhythmic stanzas in anger, a grandson who turns out to be a lil obtuse and a granddaughter who detests Roadies. Witness the bitter-sweet yet comic journey of the Soadies to see if Santo manages to fulfil her husband's last wish!
Here's The First Episode | https://goo.gl/2Cih6d 
4. The Aam Aadmi Family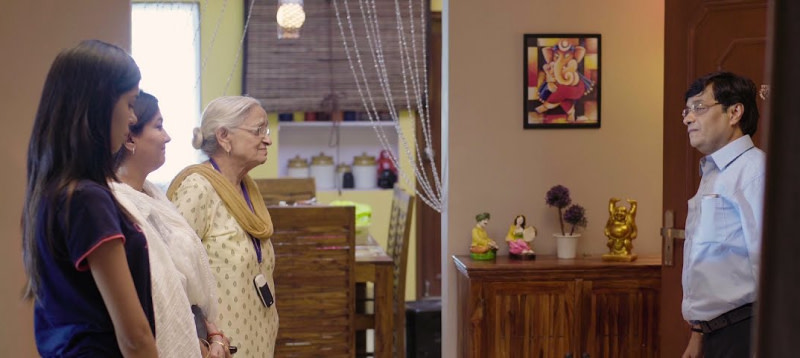 Picture Credits: YouTube
This one is as real as it gets! Revolving around a family of five, this series on the Delhi-based Sharma family is one of the most sincere takes on what best defines 'middle-class' in Delhi. There's a little sprinkling of everything that makes this cast look as close to real life with a gossip-loving grandmom, a sincere, hardworking father, a sanskaari yet anxious mom, and two siblings who are trying their best to deal with the middle-classness they find themselves in. With short episodes of not more than 15 minutes, this one's entertaining, funny and full paisa-wasool!
Here's The First Episode | https://goo.gl/YDniv2​​​​​​​
5. Life Sahi Hai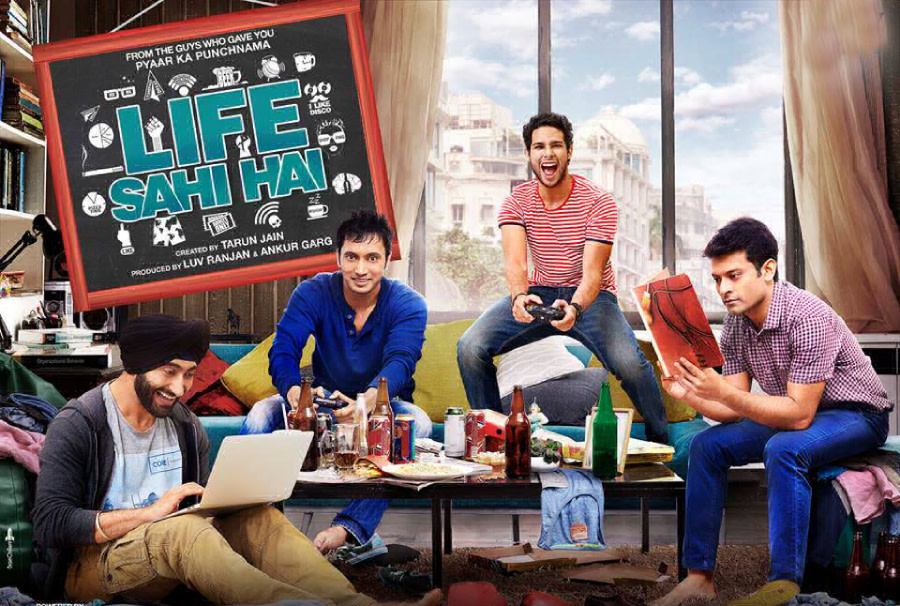 Produced by the director of Pyaar Ka Punchnama, Luv Ranjan, the sitcom Life Sahi Hai was first aired in June 2016 and revolves around four guys who move to Delhi and start living together. The series showcases the lives of these four friends - full of tribulations, crazy fun and ultimate chaos, all at once. 
Always landing up in 'difficult' and awkward situations brought about by their own antics, the episodes navigate through their daily interactions as they take on their bosses, girlfriends and life in general. This one's about living the independent life, but with its own quirks and you gotta take a look!
Here's The First Episode | https://www.youtube.com/watch?v=2m_ITui1Akk
These series promise one helluva ride, so be sure to keep those snacks handy!