While the city continues to steam up and bubble with some super fun ways to unwind in the company of friends, right from fighting it out in the latest VR games to sliding and skidding hand in hand in the ice skating rink, there's a LOT to try. And yet, there will always remain this one old school fave of every 90s kid that has managed to charm its way through all the subsequent decades to this day! It involves a lot of heart racing competition and striking the skittle targets flat to claim a score - bowling! And here's a list of awesome bowling alleys you can head to!
1. Yes Minister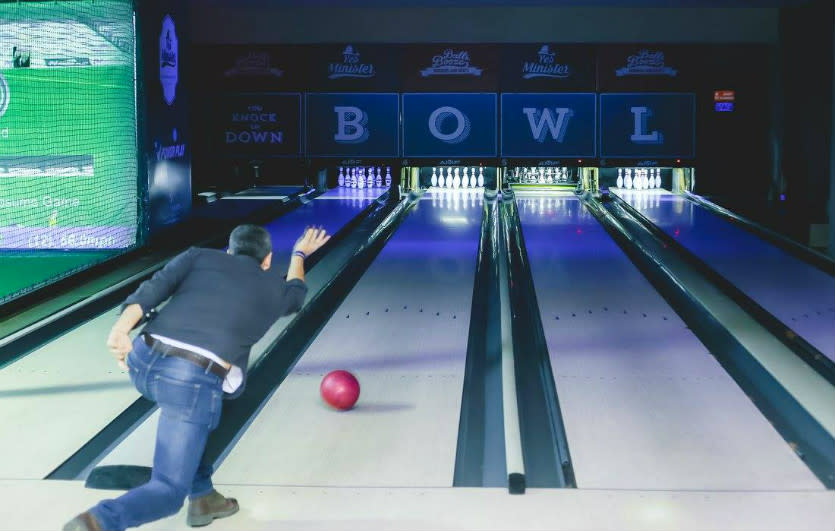 One of the most beloved bowling alleys in town, Yes Minister gives an overall complete bowling experience to every enthusiast. They offer the perfect blend of stellar ambience, delish grub, superb tipples and a great crowd to go with it all. With state of the art equipment and more than just bowling to enjoy, you'll also end up re-living all your childhood memories when here!
Where | Yes Minister - Essex Farms, 4 Aurobindo Marg
Price Per Head | Rs 350
Here's Their FB Page | https://www.facebook.com/yesministerbyessexfarms/
2. Smaaash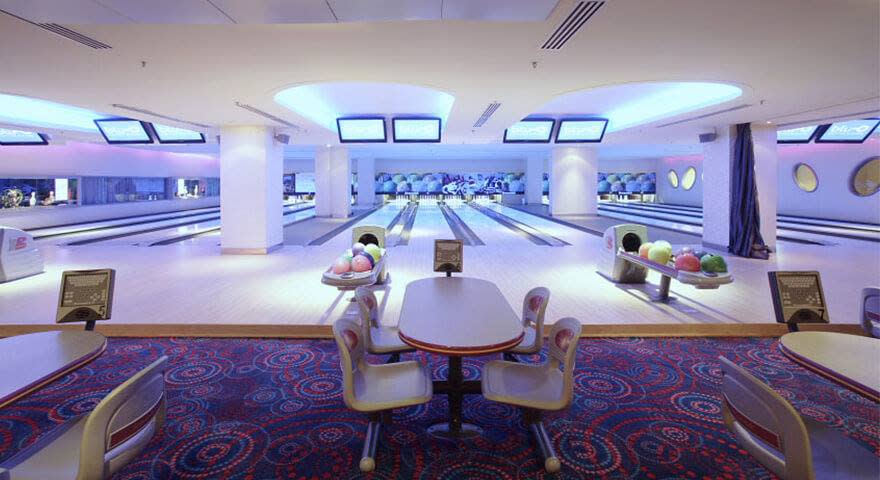 Principally known as a top-notch virtual gaming hub, Smaaash also features a gorgeous and dedicated bowling alley that truly lives up to your expectations! Featuring state-of-the-art lanes, shiny pins and perfect bowling balls, it sets you right up for that amazing gaming experience. Their twilight bowling arena with a UV-lit bowling alley makes for a promising ambience that's all set to amaze you!
Where | Smaaash - DLF Cyber City, DLF Mall Of India, Noida & Other Outlets
Price Per Head | Rs 250
Check Out Their Website | https://smaaash.in/delhi
Here's Their FB Page | https://www.facebook.com/SmaaashGurgaon/
3. Amoeba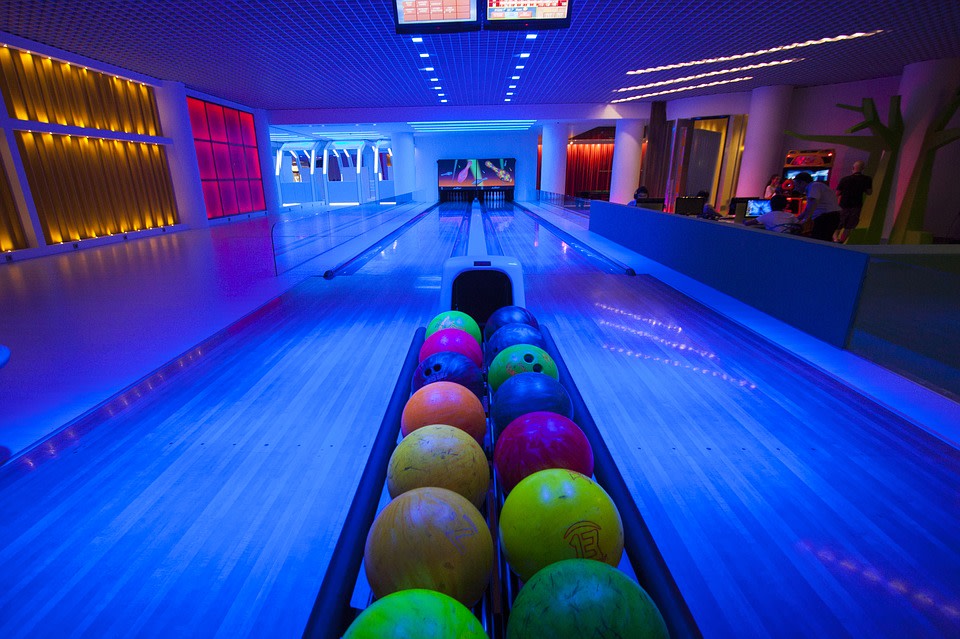 This Is A Representative Image
This country-wide game centre franchise offers its patrons a variety of gaming options with bowling being the primary crowd puller. So if you wanna enjoy a game (or five) of pin-n-ball AKA bowling, then hop over to this place! Amoeba features a four lane synthetic bowling alley and is also considered as one of the more action-centric places for some bowling fun in NCR!
Where | Amoeba - MGF Metropolitan, Gurgaon
Price Per Head | Rs 200
Check Out Their Website | http://www.hmleisure.com/
Here's Their FB Page | https://www.facebook.com/amoebahmleisure/
4. Glued Reloaded
This Is A Representative Image
One of Noida's most trusted gaming hubs when it comes to bowling, Glued is hard to ignore. A multi-storey gaming arena where you can indulge in hours of bowling with good music to amp up the excitement, this place is pretty affordable too! Staying true to its name, Glued and its services will keep you glued to the place and have you coming back for more every time!
Where | Glued Reloaded - 1, Dadri Main Road, J Block, Block I, Sector 41, Noida
Price Per Head | Rs 150
Here's Their FB Page | https://www.facebook.com/gluedreloaded/
5. X Pins Down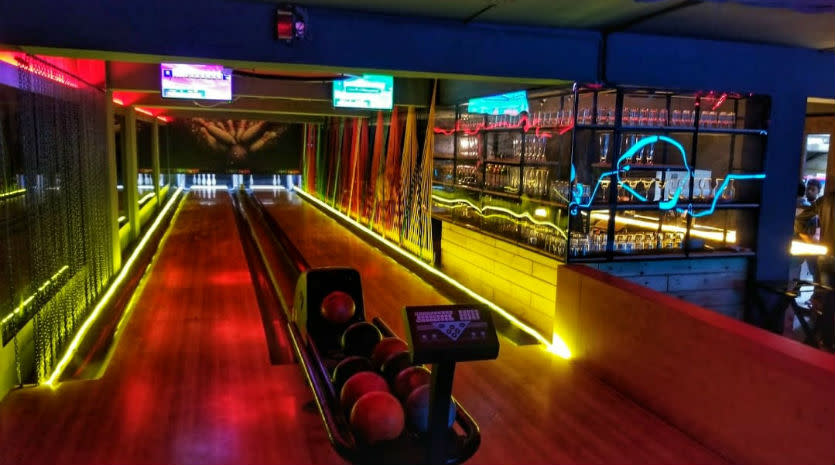 There's a place called X Pins Down in Punjabi Bagh which is the perfect haunt for a nice Sunday day out! Why do we say so? 'Cause this place has EVERYTHING - from good food to awesome games to keep you entertained! Go challenge your buds to a round (or ten!) of basketball, bowling, air hockey, foosball, car simulator and much more! You can also try their roller coaster and other virtual reality games like Fruit Ninja, cricket, Head Soccer, Balloon Shooter, Star Wars (wow) and more.
Plus, these guys offer free bowling to all the ladies on Fridays! And and, you'll also get unlimited mocktails while you indulge in a round of bowling every Monday, so now you know which days of the week you must saunter over here for sure!
Where | X Pins Down - Building No. 13, North West Avenue, Club Road, Punjabi Bagh
Packages Start At | Rs 599
Book Your Tickets Online Here | http://www.xpinsdown.com/
Check Out Their FB Page | https://www.facebook.com/XPinsDown
So grab your crew and get your game face on!