When one thinks of the myriad shopping destinations in Delhi, it's almost impossible to not think of the GK 1 M block market, which is veritably a shopper's paradise. But what do you do after you have had indulged in retail therapy and the hunger pangs start kicking in? To allay those woes, the market is home to a sizeable number of eating joints. However, amongst the plethora of eateries that GK 1 hosts, Elation has a special place in our hearts for its nummy dishes and scrumptious desserts. 
However, that's not all that Elation has to offer. If you happen to be in the vicinity and are fond of hookahs then we suggest that you absolutely must make your way to Elation, for its mind-blowing services, amazing sheesha flavours (hold your breath) at pocket friendly prices!
Here's What's Different About Elation
Having had set their mark when it comes to offering impeccable services and delectable dishes on the menu, the sheesha offerings at Elation will have you come back again and again. Don't believe us? This might convince you - apart from regular sheeshas that a lot of places have on their menu, you'll get to smoke from glass sheeshas that have artful carvings on them (whaaaa?) at Elation. Who would have thought that you could combine art with something as banal as hookahs? If you are still sceptical then let us tell you that you can also choose from vintage sheeshas and enjoy the quintessence of the epoch gone by  (whoa, right?)!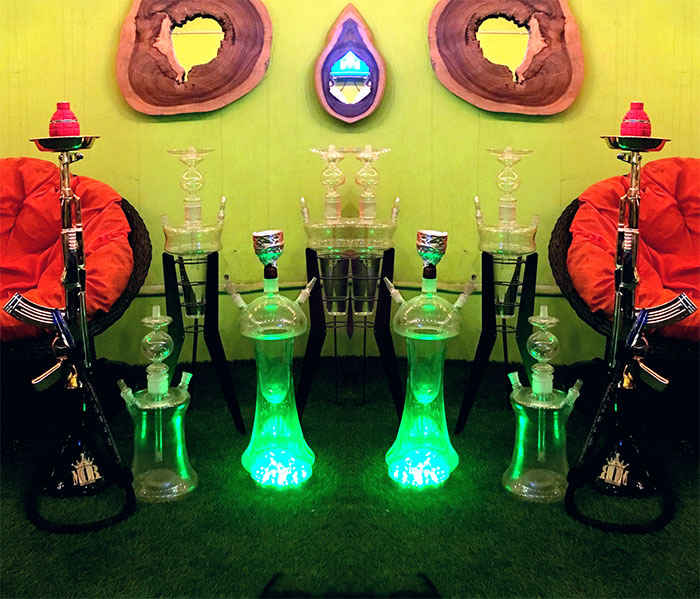 Apart from the unique points that we have chronicled above, you can also let your eyes and your taste buds feast on ice bombs or double ice; other than this, they also have exceptionally tall sheeshas which they fondly call Khalil. If you fancy a combination of different flavours then you'll be happy to know that you can place an order for that as well! They also have special in-house mixes which include some of the chef's own concoctions! 
We can assure you that the variety of sheeshas offered at Elation is unparalleled and is bound to provide you with an exceptional experience!
Cherry on The Cake
After that elaborate account on what all you can indulge in as far as Elation's hearty menu of sheeshas is concerned, you'd be delighted to know that we happily give them full points for their faultless service and immediate attention to each and every table. A heavenly cherry (unlike the preserved ones) on the cake is their pricing which is pocket-friendly and doesn't gouge a hole in your pocket.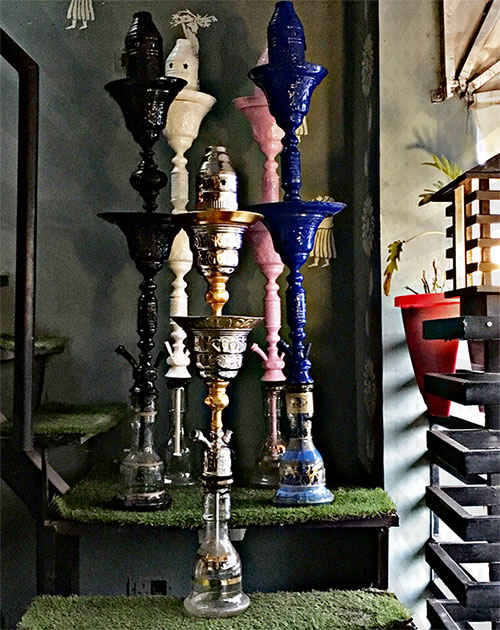 Added bonus - given that the rain gods have finally blessed us, you can also choose to smoke the beloved hookah accompanied with a lovely ambience in their balcony or maybe even the rooftop!
What are you waiting for, you guys? Scamper up to this cosy cafe that is striving to provide you with the kind of service you deserve!
Location | 32, 2nd Floor, M block market, Greater Kailash I
Cost For Two | Rs 1500 (approx) with alcohol