Have You Visited The Brightly Coloured & Impressive Free Church On Sansad Marg?
Churches always provide that much needed moment of peace in our busy lives. No matter which faith you follow, you can always duck into a church, sit down quietly and introspect. Delhi has a lot of churches scattered all around the city and among them, the Free Church on Sansad Marg is one of the most picturesque.
Well-built and brightly coloured, the church is complete with beautiful gardens surrounding its spacious lawns. Owing to its central location, it's an unmistakable attraction for devotees as well as for seekers of momentary spiritual solace and is a church that inspires togetherness.
A Reminder Of A Bygone Era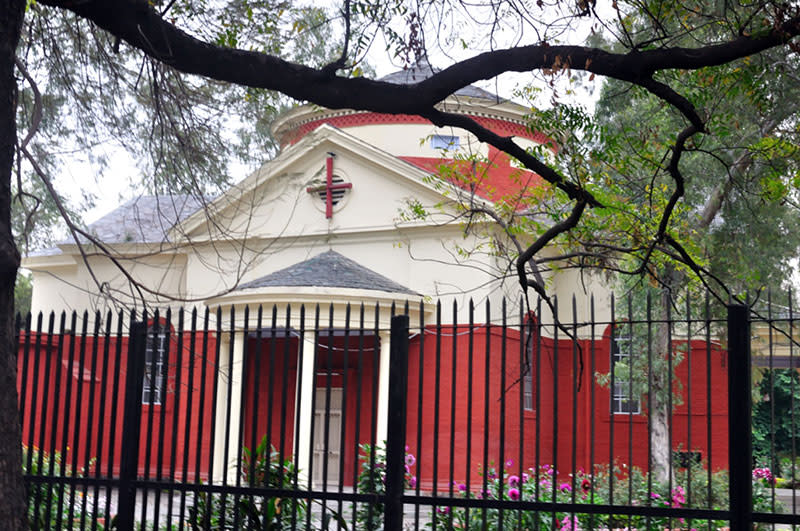 The Church is housed in an impressive neo-colonial style building that reminds you of the days of the British Raj. The interiors of the building have good seating arrangements on the floor and an open worship area in front of it.
It was built in 1927 and the distinctive red and white structure is visible from a distance. It conducts services every morning and evening. There are two English and one Hindi service conducted in a day and timings of these services vary according to the season.
As mentioned in the signboard in front of the Church, the summer (April to October) timings are 9 AM and 6 AM for English and 11 AM for Hindi, while the winter (November to March) timings are 9:30 AM and 5:30 AM for English and 11:30 AM for Hindi.The church conducts various social activities from time to time. It organizes garden fetes as well as a joyous choral festival every year.
Another important activity it organizes is the Sunday School classes targeted at children. It also has special programs for helping the physically challenged as well as underprivileged children and is involved in translating and publishing biblical literature in Indian languages.
Reaching Free Church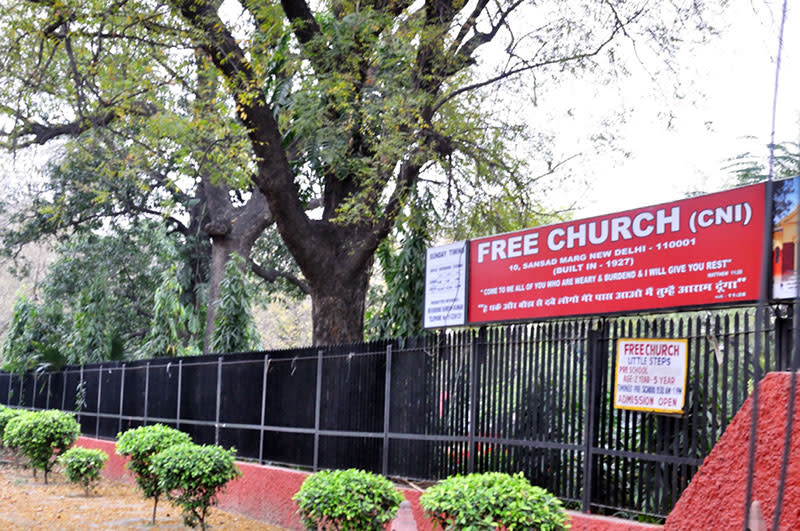 Free Church is located next to Jantar Mantar, which is a famous monument known to all and sundry. Considering its central location, you can cover it along with various attractions of Lutyens Delhi which are nearby, including the Parliament House and other major government installations.
If you're ever in the vicinity, come drop by for a look-see!
Location | Free Church - No. 10, Sansad Marg, Janpath, Connaught Place