Summer break is just around the corner and everyone wants to get into shape but for a foodie, it's so much harder coz the food keeps calling you back so how about indulging in some healthy treats. Here are a few healthy food places that deliver right to your doorstep!
1. The Health Box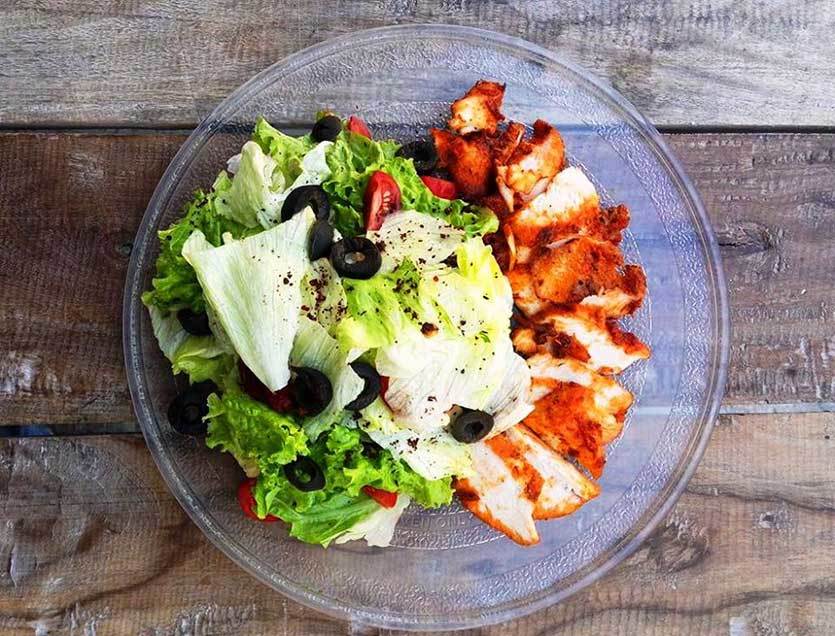 Situated in GK, this delivery outlet is a must try for all those looking to follow a healthy diet. From a lavish spread of all day breakfast items to scrumptious salad options, the Health Box has it all. It even offers gluten free options for people following a gluten free diet. The Grilled Chicken Salad at this place is a must have.
Meal For Two | Rs. 600
Call Them On | +91 9599 229 433
2. Health Wealth Café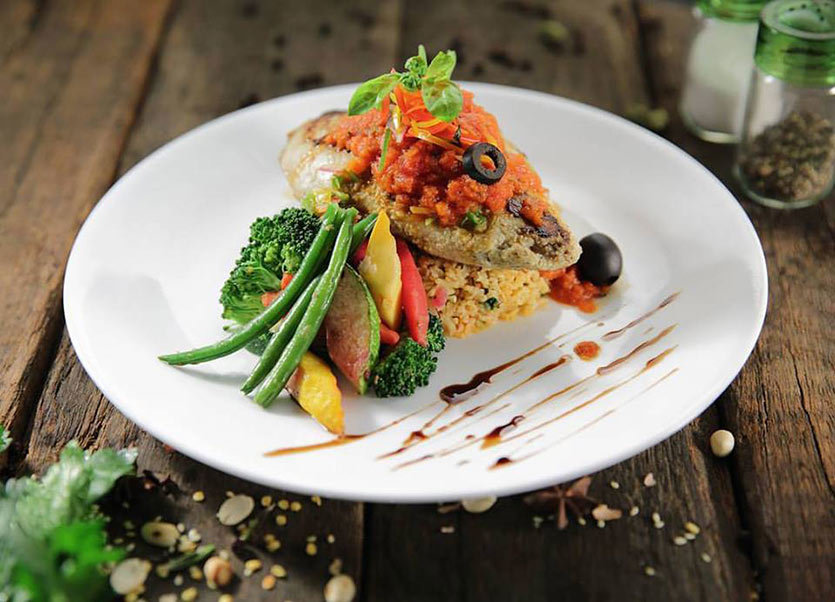 Health Wealth Café has 2 outlets in town - One in Def Col and the other in NFC. Their menu is full of healthy and interesting options like detox juices and cleansers, all day energy breakfasts, salad platters, low-cal burgers and sandwiches and even desserts! We'd recommend you try their Egg n Tuna Boat Salad & their Buckwheat Crepes.
Meal For Two | Rs. 800
Call Them On | +91 11 4155 4000
3. Salad Days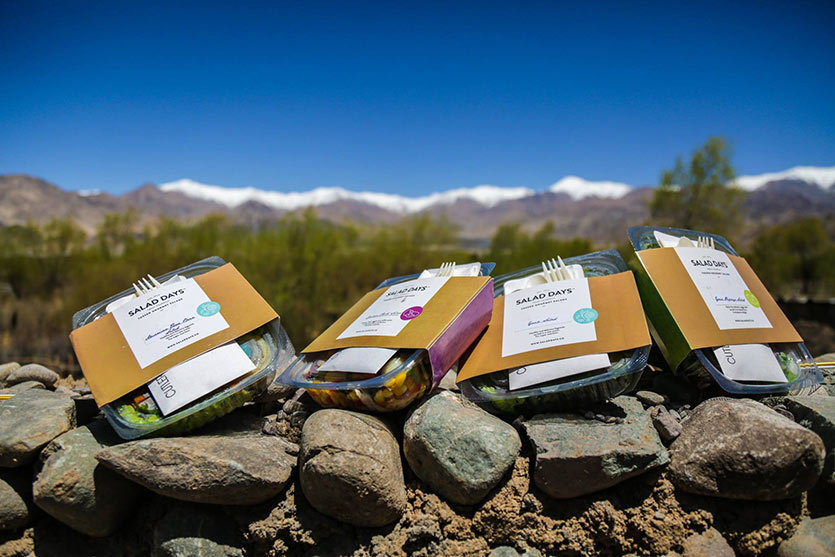 With two outlets in Delhi and Gurugram, Salad Days has become a favourite with weight watchers! They offer a plethora of salads (including really interesting fruit salads) which are extremely delicious, delicious dishes like Wild Rice & Chicken Salad, Apple Cinnamon Smoothie and more!
Meal For Two | Rs. 800
Order Online | https://www.saladdays.co/menu.html
4. FRSH.com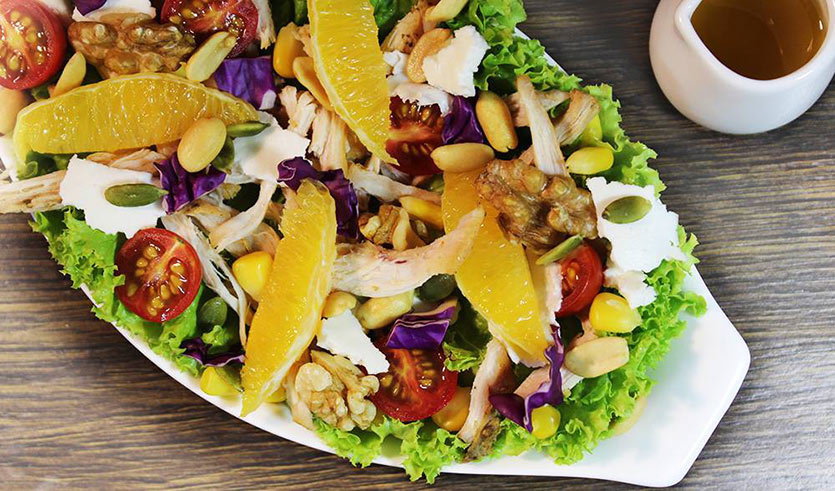 Frsh, a delivery place in Gurgaon delivers exceptionally healthy food at your doorstep! Its menu boasts of healthy meals that are made from fresh ingredients making sure to lock in the flavours of the produce and their speedy delivery is definitely a plus point! One cannot afford to miss the Nutty Chicken Salad and the Strawberry Chia Lemonade here.
Meal For Two | Rs. 600
Order Online | http://www.frsh.com/#/
5. The Diet Kitchen
With outlets across Delhi NCR, The Diet Kitchen has one of the most elaborate menus for healthy delivery options! It has dishes ranging from healthy gourmet sandwiches to super yummy smoothies. The Pesto Sauce Fusilli, Fish Tuna Wrap, Flat O Fish Burger is a must try when ordering from here!
Meal For Two | Rs. 700
Order Online | https://www.thedietkitchen.co.in/tagore-garden/
6. Salato Salad Studio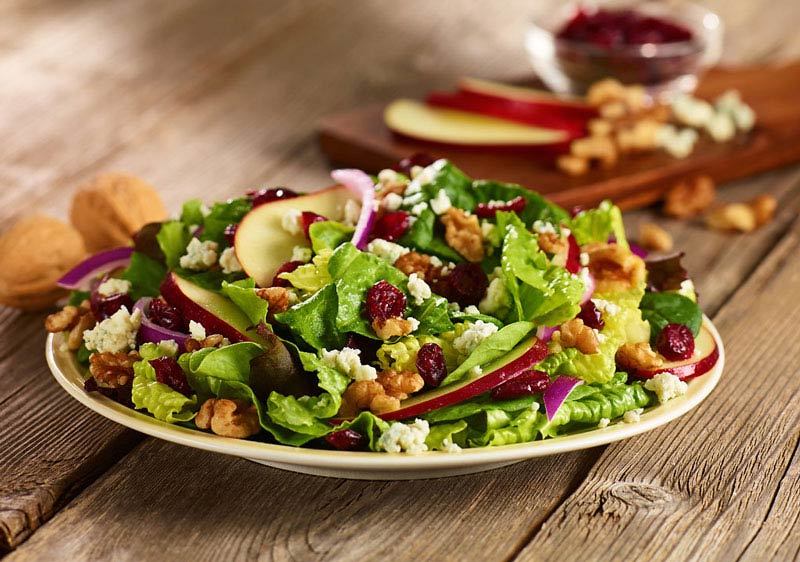 A much needed healthy food delivery place in Noida, even though the menu is limited this place offers lip-smacking food at your doorstep. The herbs and ingredients used are all organic and leave you wanting more! You should definitely give their Rosemary Grilled Chicken Salad
Order Online | http://www.salato.co/
Meal For Two | Rs. 500
7. Nashta Gourmet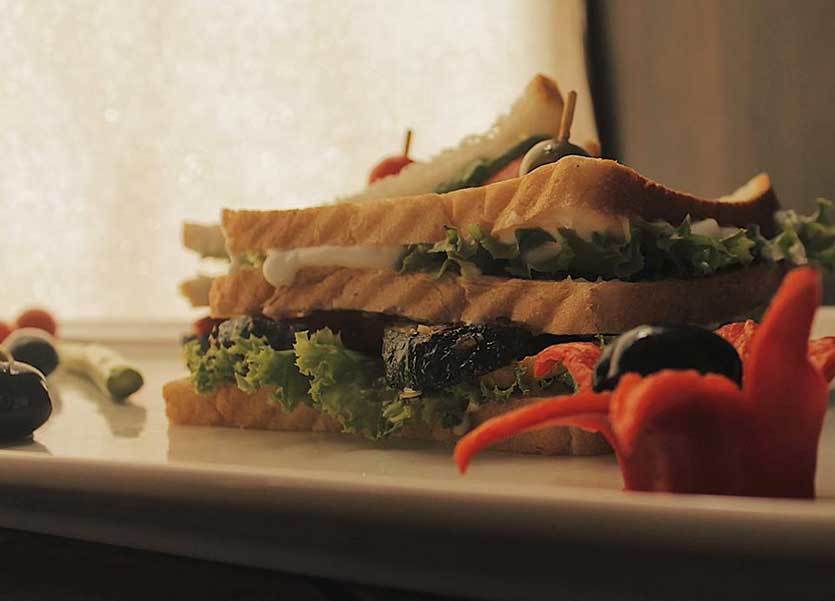 For people who start their day early, Nashta is the perfect place to grab a healthy breakfast. This place opens as early as 7 AM and the menu boasts of dishes like the Linguini Style Omelette, Chatori Bedmi Poori and the Summer Blast juice that will surely rev up your mornings!
Meal For Two | Rs. 350
Call Them On | +91 9999 501 535