Weddings Made Easy Peasy! Best Places For Efficient & Flawless Trousseau Packaging In Dilli
In India, a wedding trousseau is an age-old tradition but with time, it has become more urbane and happening, as is only natural! Be it the elegant designer attire or the high-end invites, weddings undoubtedly happen to be the most extravagant and luxurious affairs. The oh-so-fancy gift hampers and of course the exclusive trousseau are the key ingredients for the 'Big Fat Indian Wedding'. So to lighten your load, we help you decide where to head for the best ever trousseau packaging. Read on! 
Grace and Lace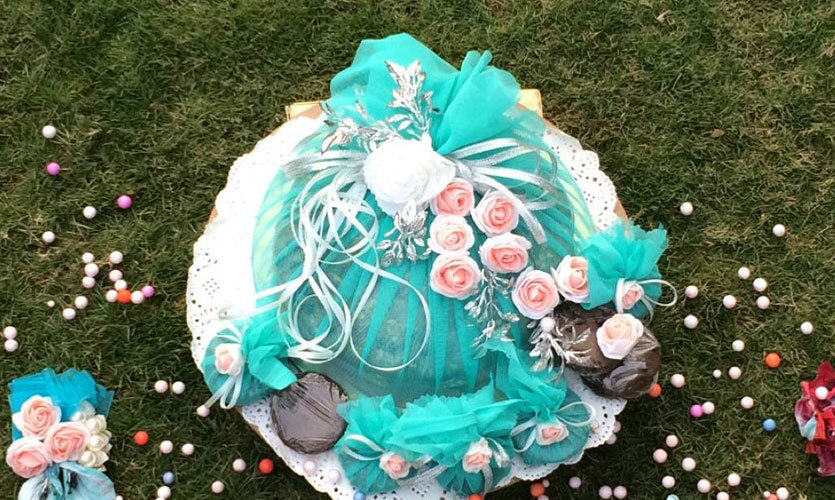 Specializing in end-to-end trousseau packaging, Grace and Lace is your stop for trendy and sophisticated styling. If too much 'jatak' makes you cringe, then let Grace and Lace pamper you with their modernized panache. With endless creative ideas and the latest trends - we promise you this is the best of the lot. Founded by Tanvi Gauri, it also caters to other requirements such as packaging and designing for all occasions and festivities!  
Find Them Here | https://www.facebook.com/graceandlacein/
The Magic Boxx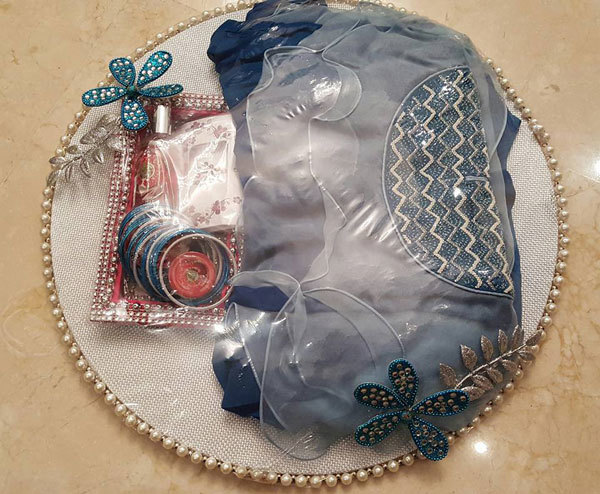 Be it designer gift packing or trousseau packaging, the team of professionals at Magic Boxx won't disappoint you at all! Ensuring the best quality, they believe in making your precious wedding moments even more special. Announcements and baby showers, designer trousseau packing, designer packing for corporate gifts and festivals are just some of the convenient and awesome services these guys offer - go check them out!
Find Them Here | https://www.facebook.com/themagicboxx/
Celebrations - Wedding & Gift Packaging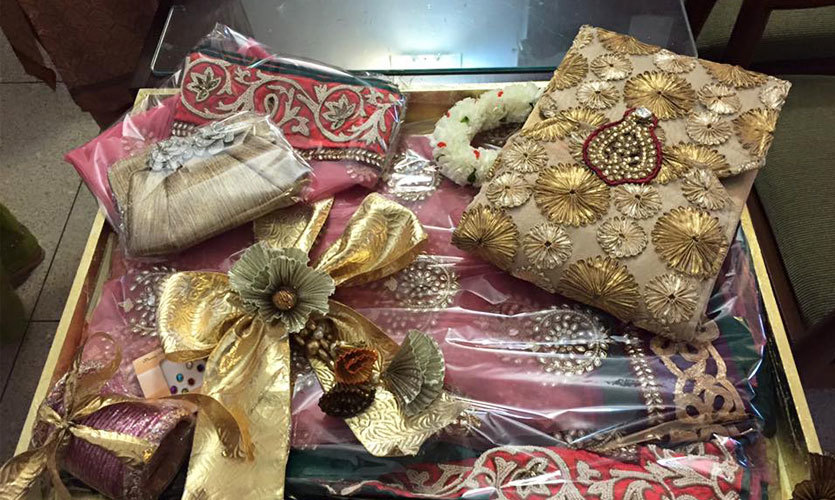 As the name suggests, they turn your shaadi celebrations much brighter and bigger! With their graceful method of packaging and flawless ability to make even the ordinary look extraordinary, they love to help you with whatever the occasion is. From classy trays or thaals to colourful goodie boxes, this place has surely carved a niche for itself. Located in East of Kailash, Celebrations is where you should be for all your gifting and wedding needs!
Find Them Here | https://www.facebook.com/Celebrations-Wedding-Gift-Packaging-521444327893349/
Magnificence By Shalini Beriwal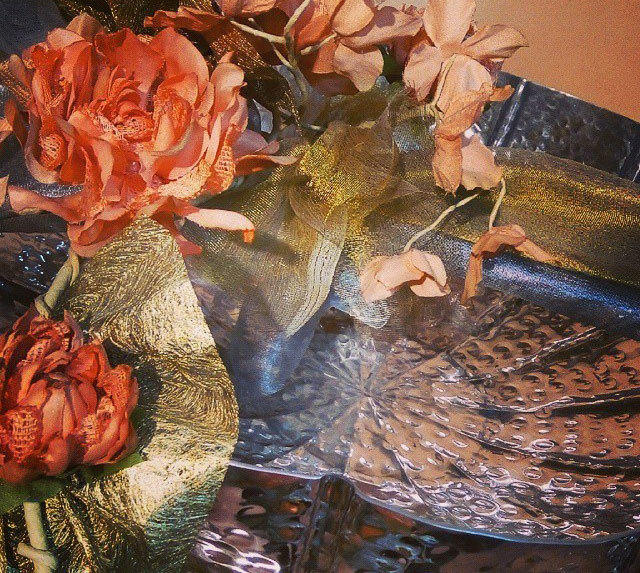 Given the lavish style of indian weddings nowadays - Magnificence By Shalini Beriwal has got you covered when it comes to sumptuous and gorgeous trousseau packaging! Magnificence Academy of Packaging Professionals is a unit of Magnificence, a renowned institute that trains creative enthusiasts in following their passion in the field of creative gift packaging. Headed by Shalini Beriwal, they make weddings prettier and so much easier. Go see!
Find Them Here | https://www.facebook.com/MagnificencebyShaliniBeriwal/
Exquisite Wedding Trousseau and Gift Packaging by Studio Prerna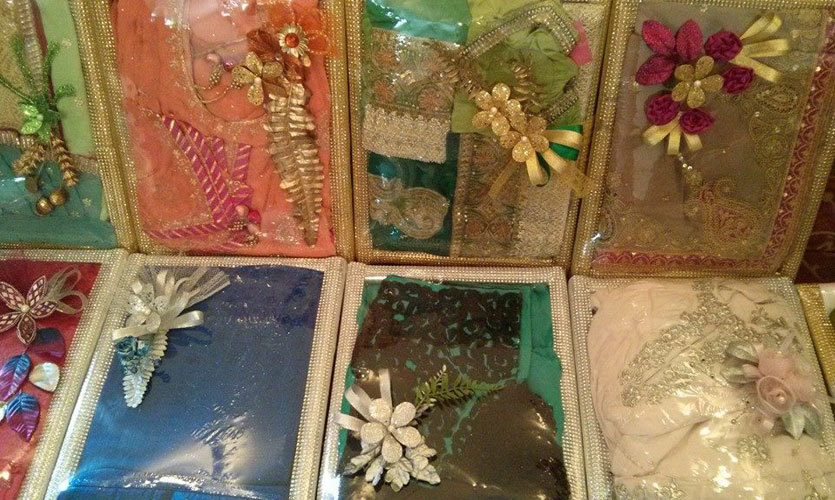 With the fairly wide range of designs that they offer for wedding trousseau packing, wedding gifts, diwali hampers, engagement ring trays, cocktail gifts and so much more, Prerna Studio undoubtedly is a one-stop-shop providing all the services you could ever need! More than happy to serve you with their best, they also deal in customized gifts and special packing for your precious wedding trousseau. Ping them to know more!
Find Them Here | https://www.facebook.com/StudioPrerna/
Pattaree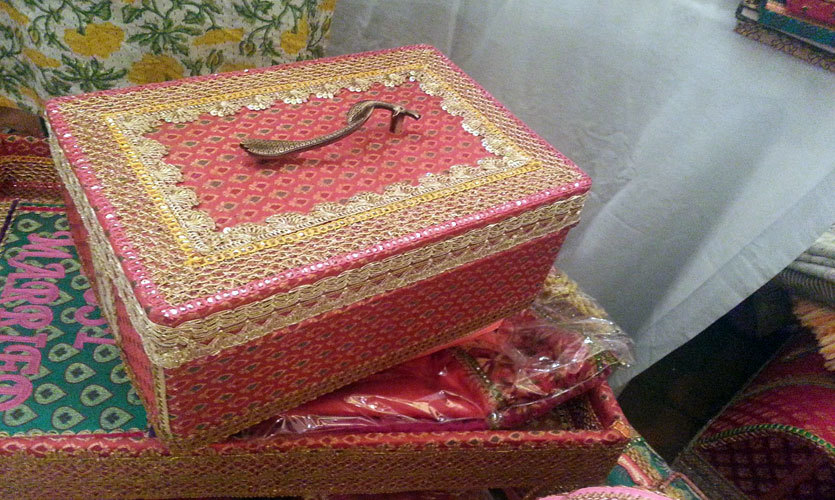 Pattaree deals with impressive products such as vanity cases, wedding shoe boxes, mehendi cones and loads more. With their classic themes and up-to-date collections, they've created quite a buzz in the wedding market. Known for their bridal luggage and personalized trousseau packaging, this place is calling out to you, folks! Hit this one up and we assure you that they won't fail to impress you with their brilliant works of art.
Find Them Here | https://www.facebook.com/pattaree.in/
Aarah Creations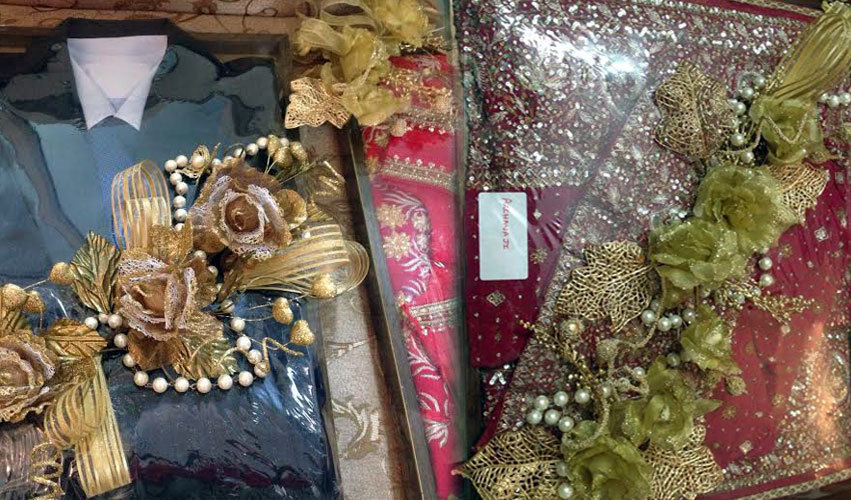 Be it an Indo-western theme or be it a traditional one, let your hampers do the talking! With exquisite decorative baskets, handmade saree bags, embroidered thaal covers and exclusive jewelry boxes - Aarah Creations is the place that will make your trousseau stand out and out! Make your wedding way more beautiful with their elegant and sophisticated packaging services - you'll absolutely love it!
Find them here | https://www.facebook.com/aarahcreations/
Vriddhi Gifts and Wrapping Lounge
Head over here for some attractive engagement ring platters, shagun envelopes, dry fruit boxes and what not - the list is endless! Located in Lajpat Nagar, drop by for some amazing gift hampers and wedding trousseau packaging services. Whatever the event be, they're just a click away from you. We bet you won't regret it - go take them out for a spin! 
Find Them Here | https://www.facebook.com/vriddhigifts/
These places will make your life (and shaadi) much easier, giving you some sorely-needed breathing room Give them a call and sit back and relax - they'll take care of the rest!