We Were Treated To These Lazeez Dishes From Relax Xpress & Polished Off Every Last Morsel!
How do you feel about surprises? Good? And how do you feel about surprises that involve food? Better? Well, we like our surprises best with great food (& drinks) involved. So, when on a busy Tuesday noon our premises brimmed with the sinful aroma of spiced rice & curries, we had to break for lunch early. As we sniffed our way to the dining area, lo and behold the splendid spread that lay before our eyes!
We'd been pleasantly surprised by this token of *pure love* from Relax Xpress! They had graciously sent us food that looked like a feast and tasted nothing less. Here's all that we got to devour! 
Special Veg Thali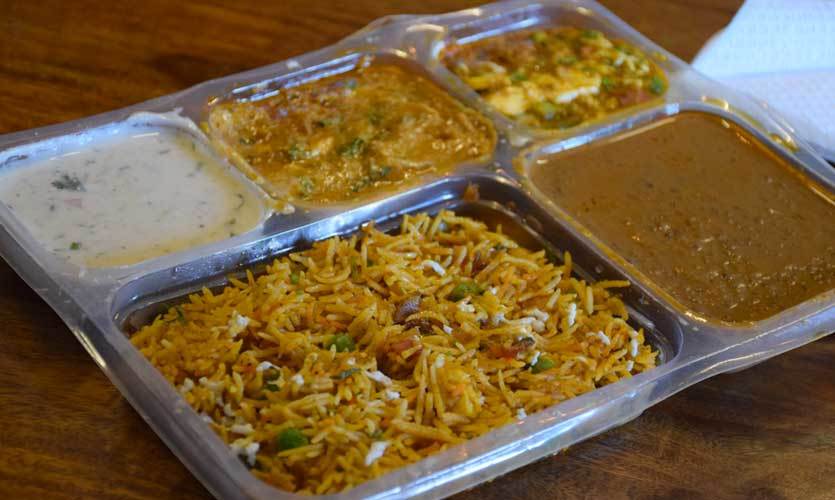 You know how Indians feel about their thalis, right? It describes us best - a little taste of everything! And when everything includes Veg. Biryani, Dal Makhani, Mix Vegetable, Butter Paneer Masala & Raita, can one complain? So, that's what we dove into first. The Veg. Biryani was fragrant, the rice was well cooked & duly spiced but had a balanced flavour at the same time. The Dal Makhani was creamy with just the right kick of spice in it. 
The Mixed Vegetable preparation was well made with chunky paneer & veggies - it was creamy and slightly sweetened with tomatoes. Their Butter Paneer Masala was everything the name suggested, it was buttery, smoky & well spiced with peas, carrots & melt-in-your-mouth paneer! The Raita tasted fresh with diced raw onions, tomatoes and roasted jeera blended together with coriander leaves.
Veg Tawa Biryani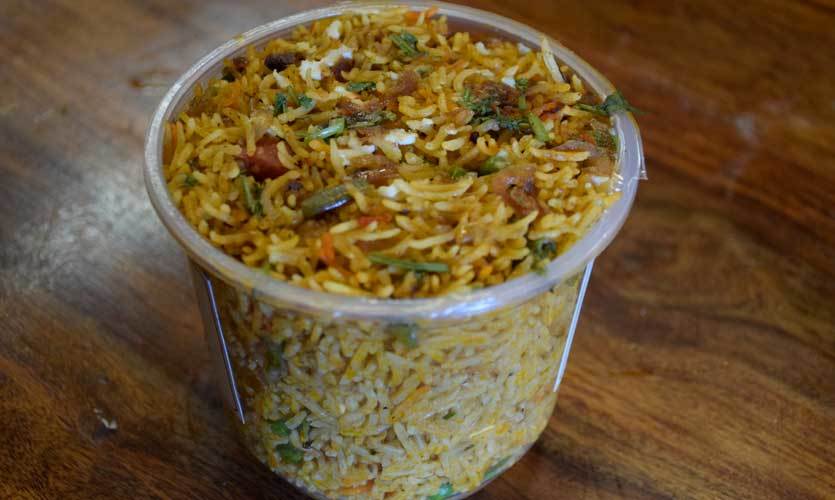 A thoroughly well-cooked, fragrant rice preparation flavoured with saffron and caramelised onions! Well spiced with beans, carrots & peas, it tasted royal yet light on our palate. Garnished with fresh coriander and paneer shavings, it can be gobbled up all on its own or with a curry, both of which would taste equally wonderful!
Dal Makhani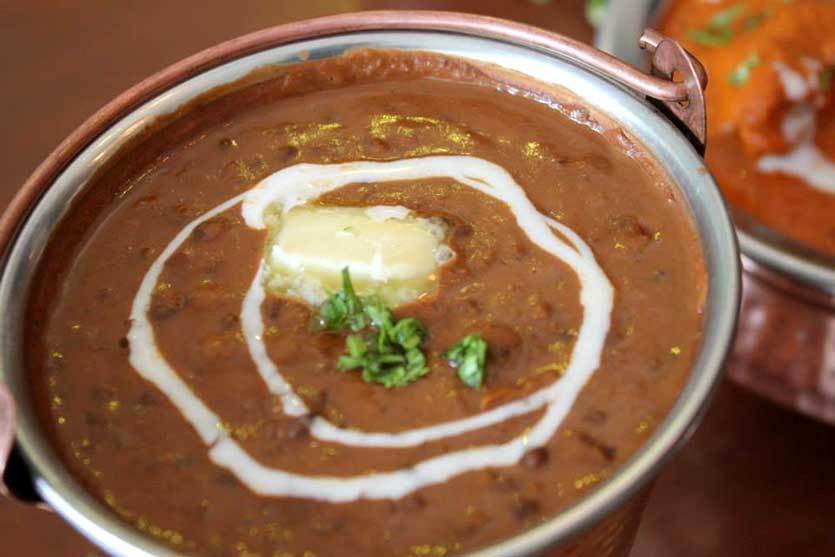 Thick, creamy and well spiced. We cannot get ourselves to love people who get this basic dish wrong and you'd be amazed at how often that tends to happen! But we weren't disappointed here because they complete justice to the kali dal. It tasted just the way a well-made dal makhni should taste. We promise!
Tawa Chicken Tikka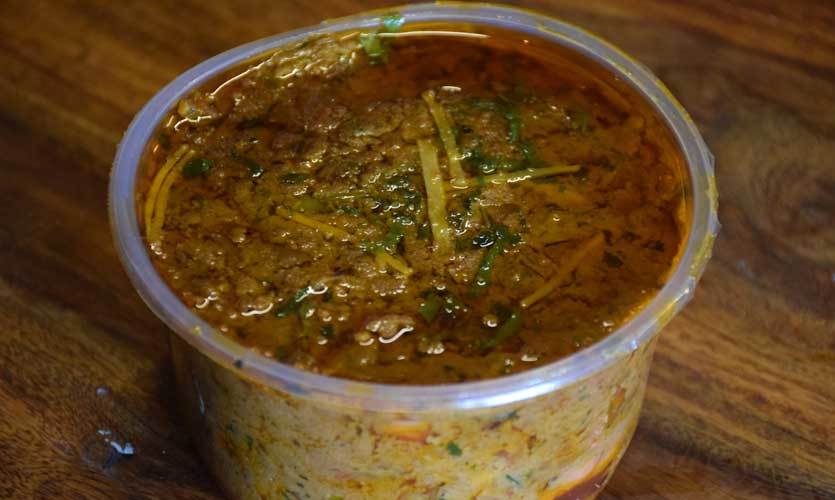 Next we tried out this spicy, dhaba-style chicken preparation with soft chicken chunks that easily came apart from the bones. It was well cooked since we could taste the marinade with every bite. Topped with julienne ginger & fresh coriander, it tasted rich and went well with both the Naan & Tawa Biryani. 
Tawa Paneer Tikka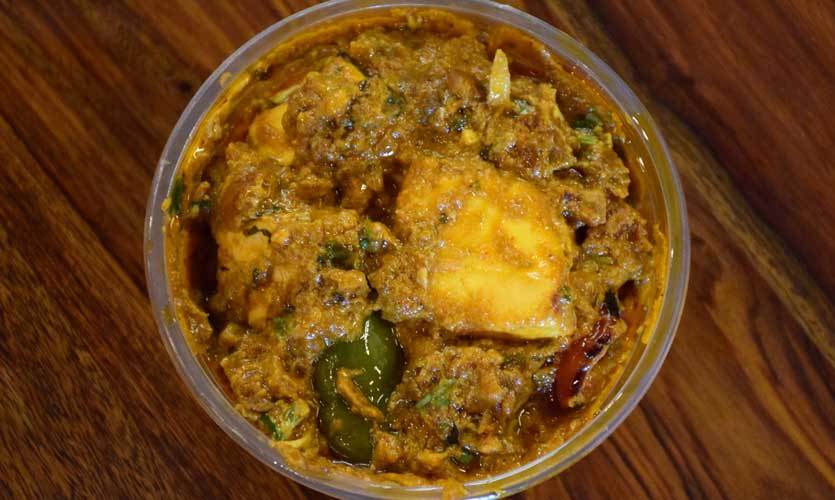 This vegetarian version is nothing less than its non-vegetarian counterpart! Slightly sweetened with just the hint of spices to take you to food heaven! Chunky paneer tikkas saturated with flavours & accompanied by capsicum and tomatoes. We felt that the masala and caramelised onions blended really well together while the julienne ginger added that zing to the palate.
Rara Mutton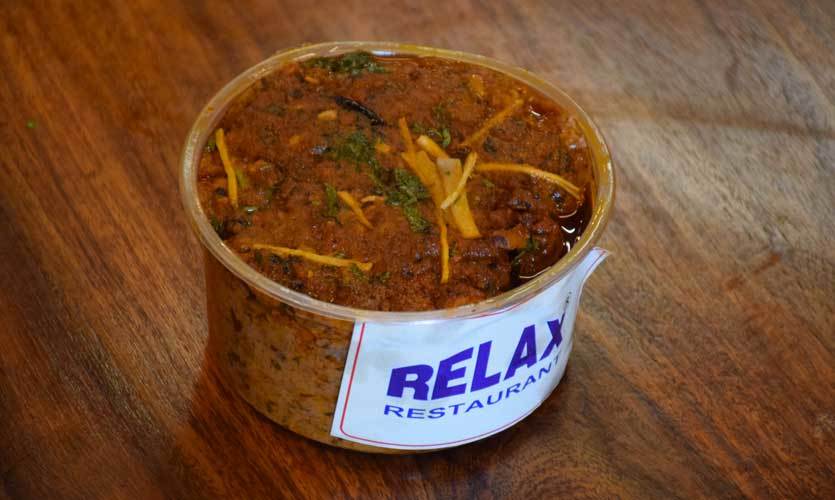 Because a non-veg meal is incomplete without some mutton in it, and this here tasted like the real deal! We had this beauty which was a mix of mutton keema with some chunky mutton pieces in it. Laced with dry red chillies, it had a gingery flavour. Rich and spicy, this one's a good mutton dish to try out!
Butter Chicken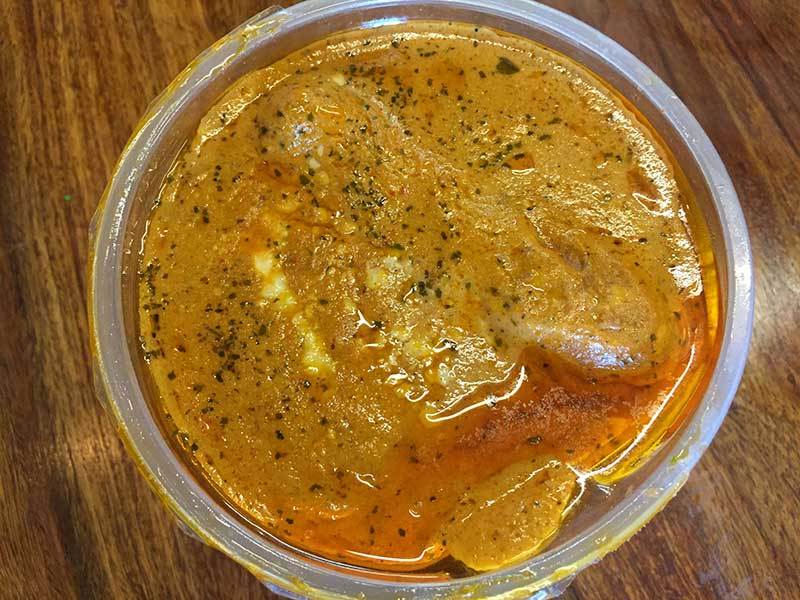 How could you expect a North Indian spread to be complete without this dish?! It's rare to find a Butter Chicken preparation that does not taste solely like sugar. This one from Relax really soothed our palate with the right amount of sweetness in it. It tasted tangy, creamy and didn't look orange but instead looked a creamy tomato colour with a hint of chilli and lots of aromatic kasuri methi! We loved this well-prepared dish!
Dahi Kebab

Slightly sweet with a nice paneer filling and stuffed with diced capsicum and shallots. Probably not a great idea to order in since the bread tends to go slightly soggy due to the trapped moisture, but it would surely taste great right outta the pan! Perfect for a dine-in we say!
Chicken Seekh Kebab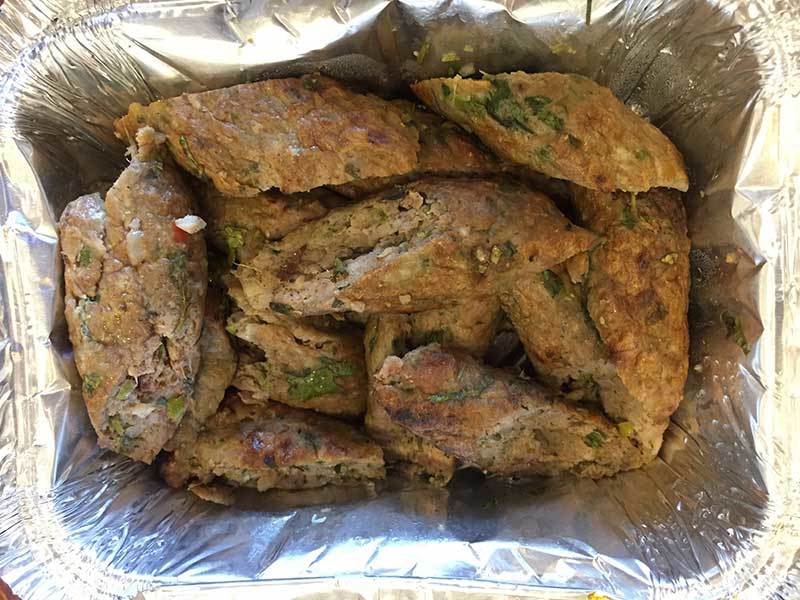 Greatly flavoured with jeera, chilli and green onions, the kebab tasted soft with a little bit of crunch and just the right kick of heat from the red chilli. This one is the perfect starter if you're calling your BFFs over for an intimate meal!
That's a lot, right? And everything they sent us really tasted nice and we're surely going back for a lot more of their tasty grub. If you think you like what you see (& read), don't think twice before trying 'em out!
Meal For Two | Rs 700
Locations | Kailash Colony, Jasola, Lajpat Nagar & GK II
Order Online Here | www.relaxrestaurantdelhi.com