We Went to Perch in Khan Market, But Wouldn't Like to Be 'Perch-ed' Here Again
A pretty font spelling out its name, the Perch Wine and Coffee Bar sits comfortably in the busy lanes of Khan Market. Serving mainly European food and an impressive wine menu, Perch could make its way into the hearts of the connoisseurs out there. But for those looking to satiate their taste buds and hunger pangs, you will not be entirely thrilled!
We perched ourselves next to the terrace and got down to business. Here's our verdict!
Pan Tossed Calamari and Shrimp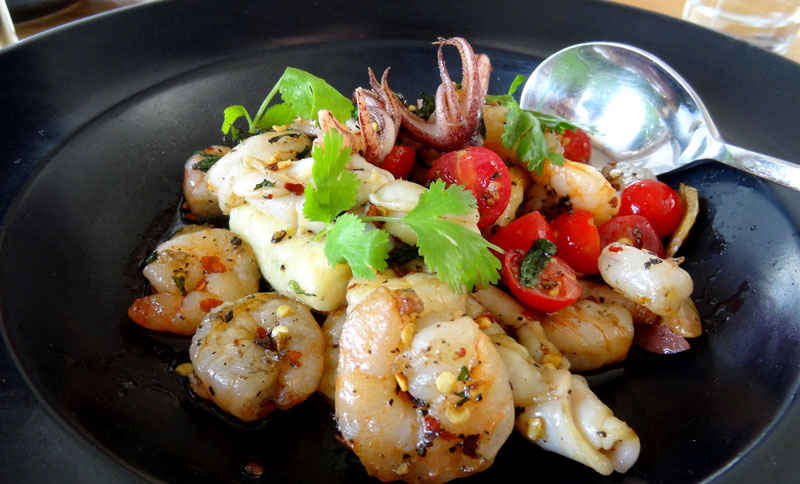 This dish came in a bowl containing calamari, shrimps and baby octopus tossed with a spicy tomato salsa and potato sage gnocchi. And it was essentially oil. Not too pleasant by itself, the dish itself needed something to uplift it. The gnocchi was tasteless to the point that we could not get ourselves to eat it all. The only component that stood out from this dish was the shrimps.
Pan Roasted Chicken Breast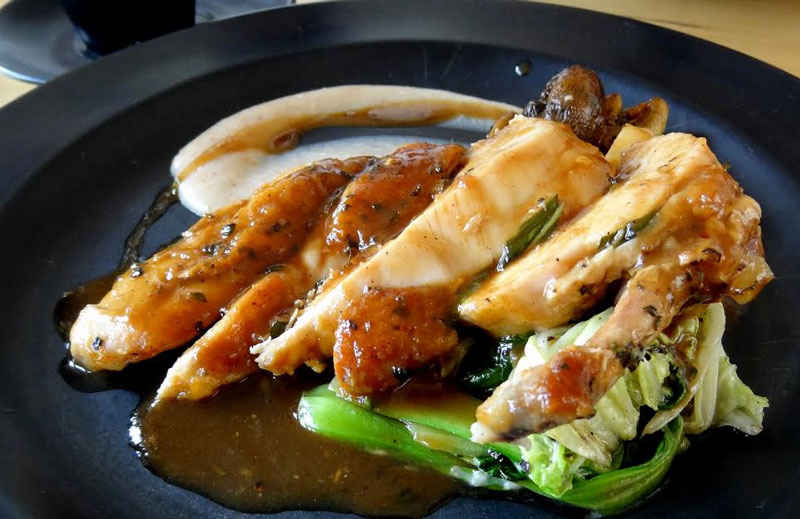 Now that one dish had been disappointing, we were hoping the next one would make up for it. The chicken breast was not your usual one piece of chicken breast. It had been sliced for convenient feasting, we're guessing? It came with a potato walnut puree, grilled mushrooms, drizzled with lemon thyme and jus. 
Once again, the flavours fell flat. The chicken breast, though easy to eat and not too tough on the jaws, was lacking seasoning and did not please a hungry stomach or the wallet. The mushrooms, however, were not too bad, but again not enough to hold up the dish.
Coffee Sangria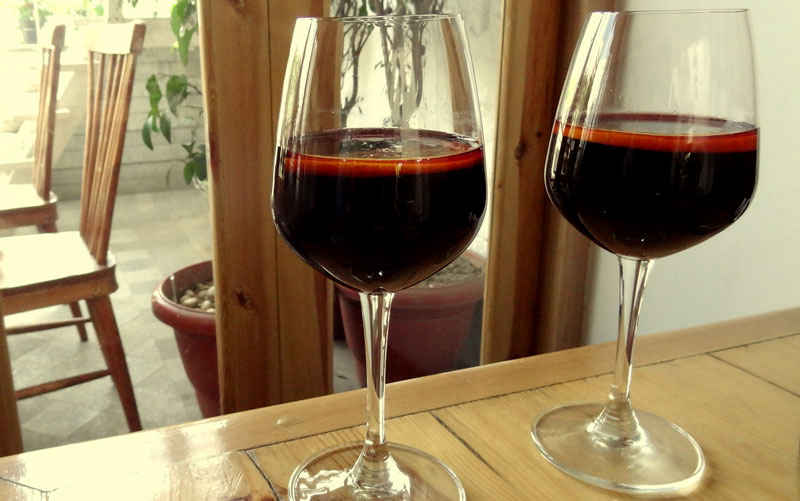 This is perhaps the only reason we may consider flying back to this space, and would also suggest you to give this a try if you plan to head this side! We've never heard of any such thing before, and we're no connoisseurs. If you're someone who loves your coffee (we are!), and are also a fan of red wine, this could be your poison. The two components had been combined in just the right amounts and were served with a slice of orange- quite a pleasing combination for the palate. 
In terms of food and value for money, this place loses out on all levels. The only thing that stayed with us was the Coffee Sangria, and that was that. Nothing more to it, and overall a rather disappointing experience!