Jail Road has crowned itself as a tandoori haven for quite some time now with a host of places serving some of the best tandoori items in town right here. Catering mostly to non-vegetarians, this place manages to gather huge crowds of people in the evenings to these mostly humble stalls. There's no dearth of lip-smacking food in this area and here are six that managed to stand out among the lot!   
1. SGF - Spice Grill Flame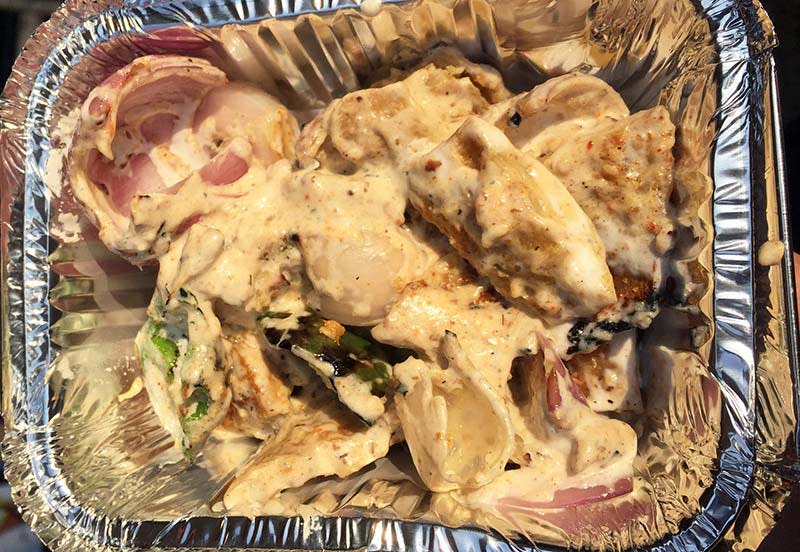 It took us a while, but we managed to find a vegetarian paragon amongst all the non-vegetarian fare on Jail Road. The place only serves vegetarian but we really can't complain! Their speciality being the chaap, you can savour rolls, tandoori snacks and even tawa items, although the place has no seating area. SGF also has some interesting options in momos, like Hariyali, K.F.C and our favourite - tandoori! 
Meal For Two | Rs 500
Location | E-31, Shop 2, Guru Nanak Pura
Here's Their FB Page | https://www.facebook.com/sgfIND/
2. Tak-a-Tak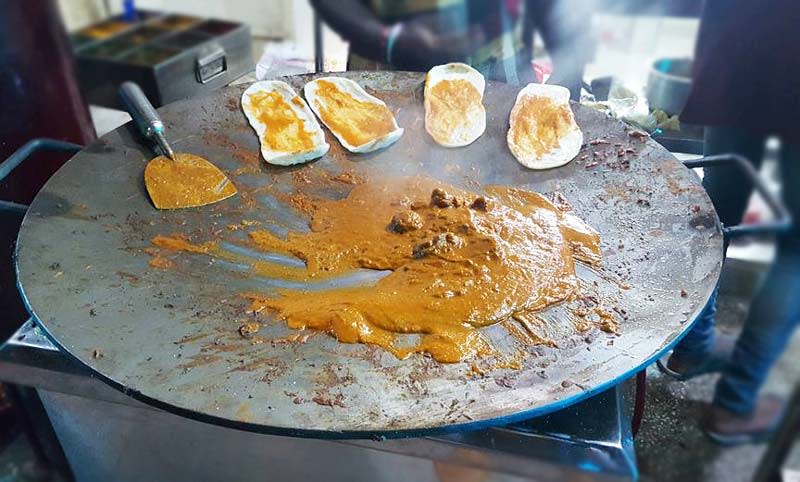 It may take a while to locate this tiny shop amongst the bigger ones nearby, but the place has made a name for itself for their tawa items. Their Mutton Chaap and Keema Kaleji along with their signature Warqi Parathas are a must try! Their range of kebabs, specially the Galouti Kebab is delicious. If you feel like swaying away from all that Indian tandoori fare, do try their Chicken Satay - another crowd favourite. Sadly, the place does not cater to vegetarians at all, but hey, we're not complaining!
Meal For Two | Rs 300 
Location |Shop 31, B Block, DDA Market
Here's Their FB Page | https://www.facebook.com/Takatak13/
3. Pul Bangash Wale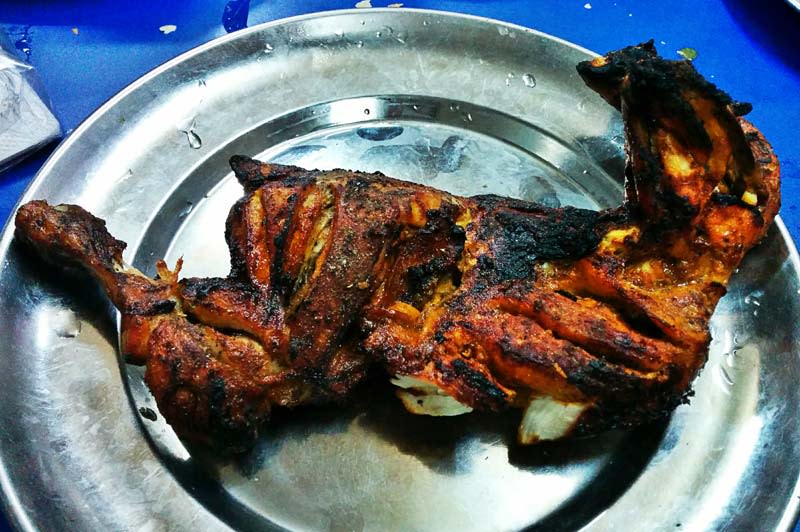 Another small gem located in the DDA Market, Pul Bangash Wala commands a loyal fan following for their Tandoori Chicken. Although they have fewer options compared to the others, most tandoori items here are worth trying. The place also serves some great fish-based dishes like their Tandoori Pomfret, if you've had enough chicken for one day. Come here for a great street food experience!
Meal For Two | Rs 300
Location | DDA Market
4. Tandoori Trumpets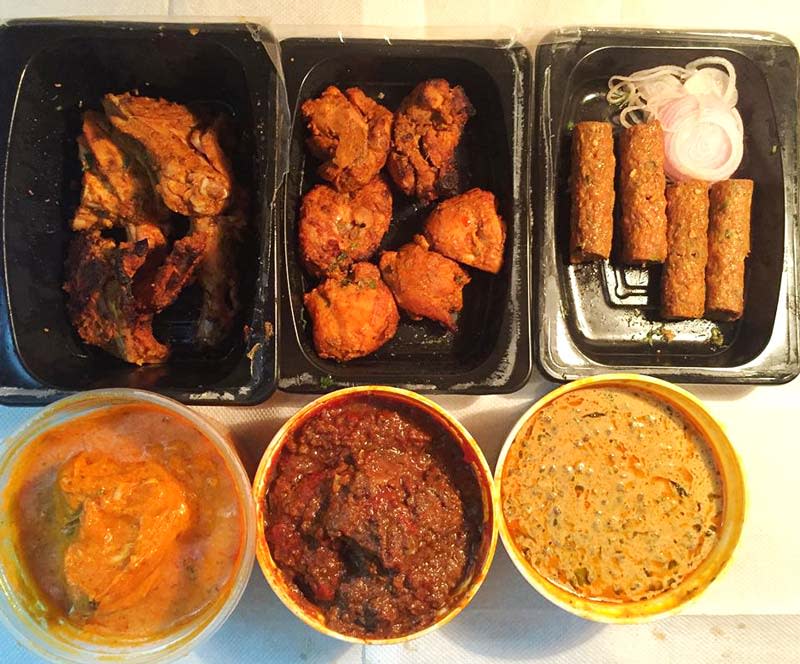 A very recent entrant in the Jail Road food scene, but with six outlets in Delhi, this place has managed to make a mark in this competitive tandoori market in quite a short time. Apart from the usual tandoori fare like most shops around, this place also serves some great biryani. Luckily, this place has a long list of options for vegetarians as well and offers a nice seating area unlike others nearby. 
Meal For Two | Rs 400
Location |Shop E/68, Gurunanak Pura
Here's Their FB Page | https://www.facebook.com/Tandoori-Trumpets-161164611116748/
5. Chawla's 2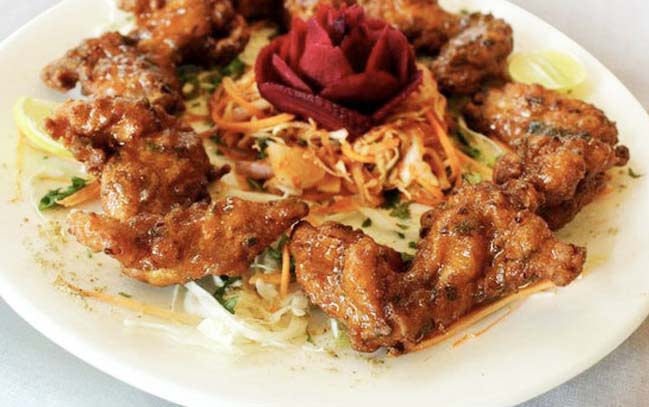 Although the place is infamous for its lousy service, the food somewhat makes for it. With 20 outlets in Delhi, this place has an extensive range of tandoori items, with crowd favourites being the decadent Butter Chicken, the rich Cream Chicken and the spicy Bhatti Chicken. The place is a humble go-to for vegetarians as well, as they also serve a wider variety of vegetarian items compared to others in the vicinity. Come swing by!
Meal For Two | Rs 800
Location |E-1/C, Guru Nanak Pura
Here's Their FB Page | https://www.facebook.com/Chawlas-2-Jail-Road-1546094305642901
Although some places are open throughout the day, the real fanfare unveils itself only in the evenings when most shops bring out their freshly made tandoori dishes. Come on by!