We Went & Had a Foodie Tete-a-Tete With Anahita Dhondy, Chef Manager @ SodaBottleOpenerWala
Anahita Dhondy is the Chef Manager extraordinaire at the best Parsi restaurant in town -  SodaBottleOpenerWala! Since childhood, her world has revolved around cooking. So come read all about about how she finds inspiration in her mother's cooking, and all about her journey from age 8 till now! 
Being a chef, was that your childhood dream?
I was fortunate that I had a mother who was very good at cooking - she wanted to do her graduation and go to a culinary school, but she couldn't because she got married and had kids. But she still had an entrepreneurial aspiration, so she started baking cakes learning from magazines and cook books. So she started baking cakes and Parsi food from home, and she started catering. This whole thing started when I was a baby, and as I grew older, I was in the kitchen all the time looking at her and helping her out.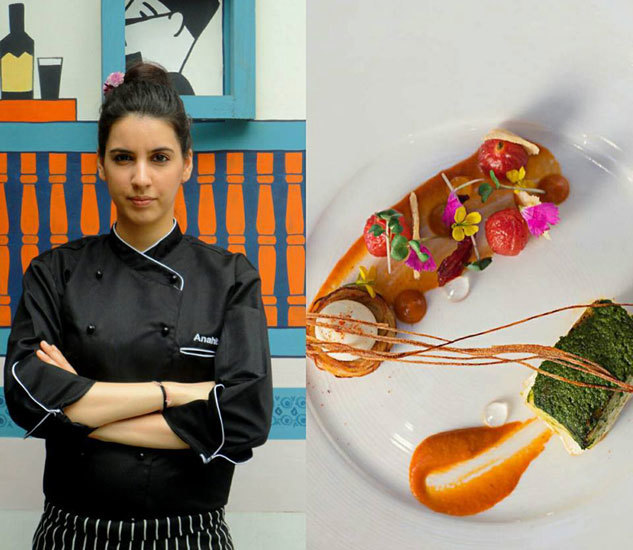 She started telling me to do little things like mixing something or putting it out on the table and so my interest starting developing. By the time I was 10, I was icing cakes and by the time I was 13, I was certain that I wanted to be a chef. In my family no one was discouraging because they knew that there aren't too many women chefs, but there were a few names at that time, in 2002. So they were very encouraging, checking out culinary colleges and all. That's when I decided that IHM Aurangabad was the best because they gave me a degree in culinary arts, post which I worked with the Taj Group for a year and then went to Le Cordon Bleu for one year. When I came back, I started working with SodaBottleOpenerWala. So yes, it was always my childhood dream! 
How great does it feel to be counted among the niche category of women chefs in Delhi specifically?
It's great to be a part of the little list, it feels good to be known for something that not too many people are known for. But what ironically saddens me is why there aren't many women chefs. I recently spoke at a convention in Mumbai, and I was talking to students about how our mothers have got all the tradition, they've got all the recipes, they're the carriers of the tradition in cooking but you still don't see women in the professional kitchen. Why is this disparity still prevalent? Whatever I've researched is that most women who want to join the industry end up quitting after they get married and have children, because it gets very difficult be away for long hours from the family. So that's probably why most of them don't enter because it's not a comfortable 9-5 job where you're sitting at a desk and working. Here you're on your feet all the time, which gets super tiring. So overall, it makes me happy being a part of the women chefs category, but at the same time it saddens me that there aren't many more. 
You travel a lot, so does this travel help you to incorporate new techniques into your cooking style?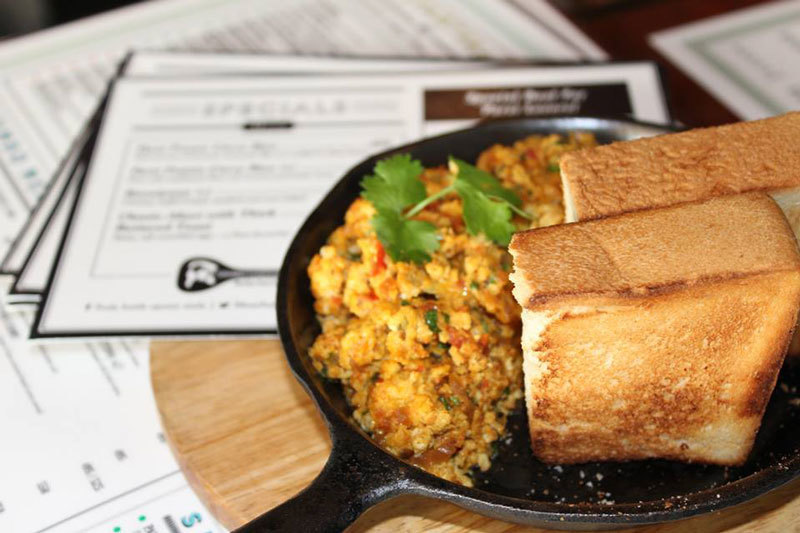 Travel I feel is one of the biggest advantages you can ever get. So I started travelling at a very young age. When I was 8, I visited a country called Cyprus which isn't very touristy, it's a small island. That's the first time I saw all sorts of green leafy vegetables which we didn't get in India. Lots of flavours that I hadn't tasted before either and lots of varieties of fish and shellfish, and that's when I realised that in India we're used to a particular style of cooking - overcooking, which is how Indian food is made. But over there, their styles of cooking were so different - they liked their food fresh. So I kind of learnt that just by observing. That was the first of many revelations. 
I keep travelling to London and Singapore, especially metropolitan cities because you get to see a lot of variety. These cities would have every cuisine available at enough restaurants to choose from. So you see their way of plating, cooking, decor, service standard - there's so much to learn! Plus I love street food, simply because it's freshly prepared. So street food stalls with lots of people are the places to go to, because you know that those are the guys churning out fresh food all the time. So yes, I think travel is the biggest learning experience, I love it! 
Favorite restaurant across the globe?
There's this food market in London that has some amazing food and amazing produce, it's called the Borough Market. I love it! It's got small food stalls so it's not a particular restaurant, but it's got good freshly prepared food cooked live for you, so the taste and the flavour is just amazing.
You specialise in Parsi cuisine, do you feel that the people of Delhi are open to trying such new cuisines/dishes out?
When we first started in 2013 in the first restaurant, there was a certain portion of the population which didn't understand the concept of an Iranian restaurant, and we had to be there to explain it to them. In the beginning, we had a lot of people who would call me out and ask me about the dishes on the menu, especially those that had proper Gujarati names. They were curious but also very open to trying new dishes out too. Now I feel Parsi food has gained such popularity that I see different Parsi dishes featured on other restaurant menus. It's great to see that sort of acceptance and popularity! 
What according to you makes Delhi, 'So Delhi'?
It would definitely be the diversity of people - you find people from all walks of life living here. It's interesting to know their stories, to know where they've come from. They obviously add so much value to the city. I love Delhi because I feel we're lucky to have some space in comparison to Mumbai. Delhi has very warm people, there are people who will explain you things to you, take you out, there's so much culture here, which is so great. 
Plus, the food scene is absolutely thriving right now! You can get whatever you want, from Persian to Parsi, Nihari, Lahori food - you'll get it all here. You get some great meats here, all thanks to the weather since we get all four seasons. We've got one of the biggest vegetable markets in Asia here, which is Azadpur Mandi. So everything and all-out ideologies coming together and matching in one place is what makes Delhi 'So Delhi'.
Who is the one chef that you'd be scared to cook for, but would love it do it anyway?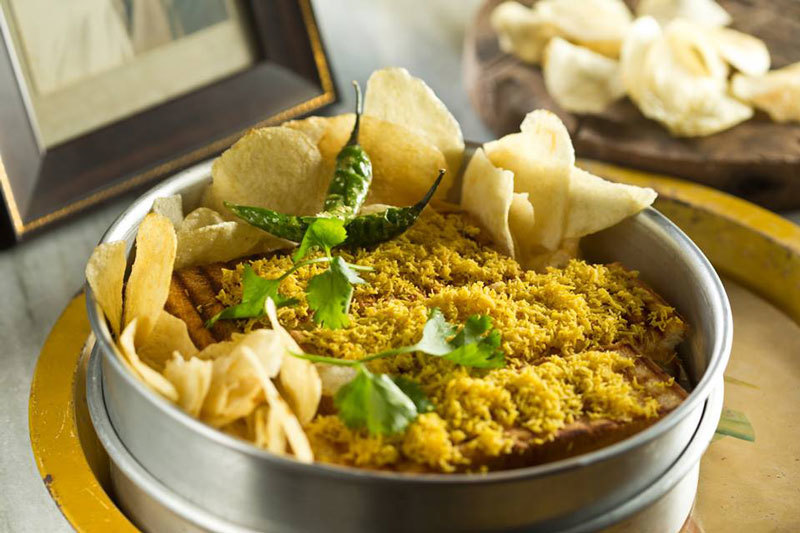 Chef Sabyasachi has been like a mentor - I was really scared of him earlier, but I worked with him for a couple of months and now he's a friend-cum-mentor. I would love to cook for him, but one person when i think of an international chef that I'd be dead scared to cook for but would love it too has to be Chef Marco Pierre White. He's scary, but I know that he has a soft spot for good-flavoured food. So I would love to cook for him someday if I ever get an opportunity.
Any advice that you'd like to give to the budding female chefs out there?
I would tell the women chefs out there that don't give up thinking that you would have to leave your career because you'll have a family and kids because all of us will one day. I'll tell them that you'll find your way, the beginning is really tough - it's labour intensive, there's lots of hard work, you won't like the kitchen environment, it's going to be hot and sweaty. Your entire body gets tired because you're on your feet all day, but I feel that in any and every profession if you struggle a little bit in the beginning, it'll be worth it in the end. 
When you see someone that comes to your restaurant and eats a dish, a mousse or a cake and he has a happy smile, your day is made! You know that all the efforts that you've put in have actually come onto the plate and someone is happy with the food. So I would say that be patient, be passionate and love food. You have to keep enjoying food and make sure you have a good appetite. 
We're a big fan of your scrumptious Naan Khatai. What's the secret ingredient that makes SodaBottleOpenerWala's version so special?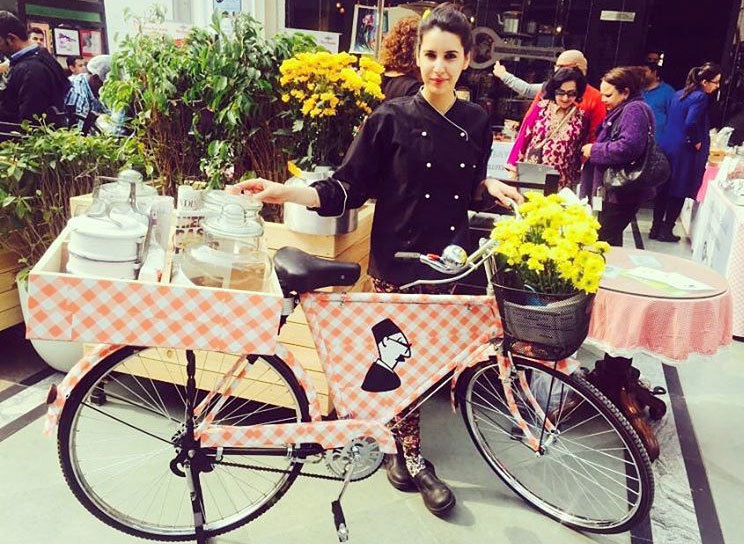 Our Naan Khatais are made with ghee! We don't use butter or margarine, we make them with pure natural ghee. Ghee actually brings out the flavour in the cookie and it's a very old style-way of cooking. Even in old style Parsi cookbooks when they made a pastry or any mithai or biscuit, they always used ghee and not butter. 
One last question Chef, what would be your 'Last Supper'?
I would want something that would make me comfortable, it's like when you eat carbs it gives you a comfortable feeling in your stomach, just like that. It would probably be hot rotis with a little bit of ghee with mum's home made regular yellow dal with aloo ki sabzi. I can only imagine sitting on a table and enjoying some hot sabzi and roti. So that would be it for me! All about comfort food and a little bit of carbs and a beer! Done! 
It's inspiring to chat with an accomplished chef who still finds pleasure in a smile or a well-cooked dal sabzi - thanks for chatting with us Anahita!