The liquor ban in Gurgaon dampening your weekend spirits? Luckily for you, we've found the perfect recreational alternative in G-Town to mix things up! Hamoni Golf Camp at CK Farms is India's largest stand-alone golf training facility that is an ideal escape from the city's madness - a lush 17 acre property, well-maintained interiors, an in-house café, gym and golf pro shop, and the best part? Access to all of this without the clingy commitment of a 'membership'!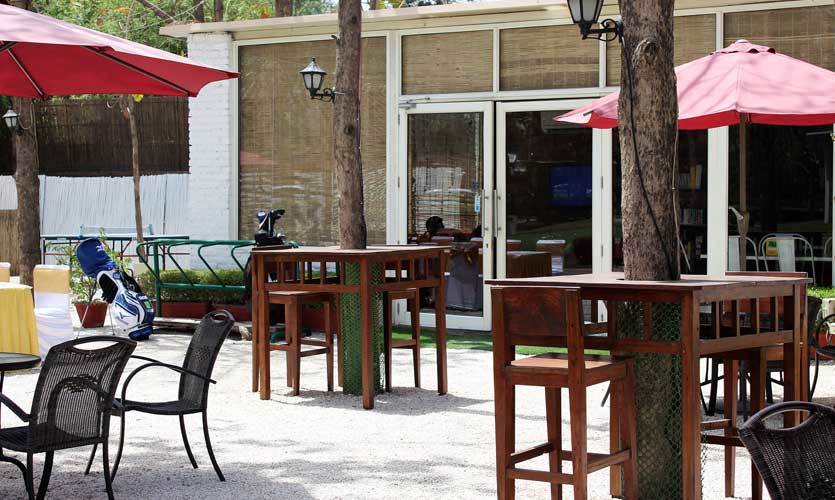 Anyone with an interest in the game can walk in (age no bar), get an HGC card and then top it up whenever they wish. Their mission is to put the game of golf within everyone's reach while giving them a taste of the finesse, technique and elegance that the sport embodies. Also, Hamoni regularly hosts After School Camp for children of 17 years and younger, which takes place every weekend between 8 - 9 AM in the mornings. The pricing is also a welcome departure from the inflated figures that one usually comes by when looking up golf facilities in Delhi NCR, encouraging one and all to come take a shot (literally)! You can also walk in simply to spend an evening at their wonderful café or sweat it out at the outdoor fitness centre, which work independently of the golf programmes as well.  
Here's a walkthrough of Hamoni:
Bays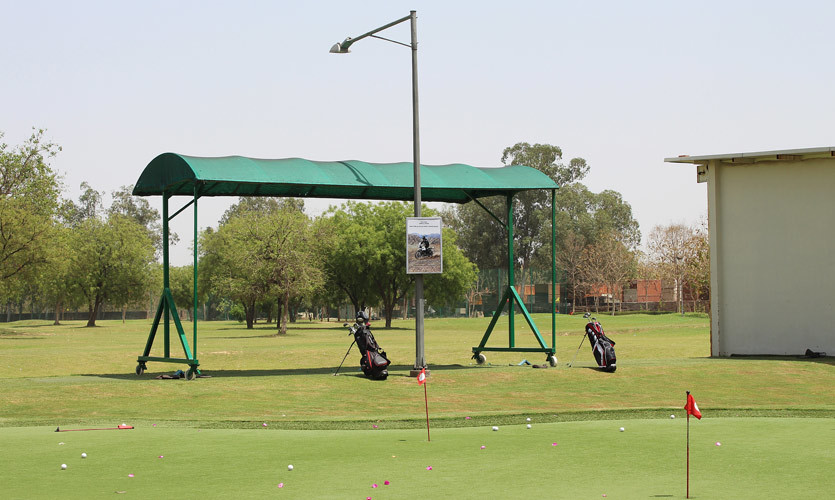 You can choose from a whopping 109 bays for beginners as well as pro golfers and avail coaching for all age groups, making Hamoni a fun option for your kid's next summer activity! You can even land up here with your girl gang for their dedicated golf camps organized exclusively for women.  
Check Out All The Features Here | http://hamonigolf.com/experience-golf/features/
Gym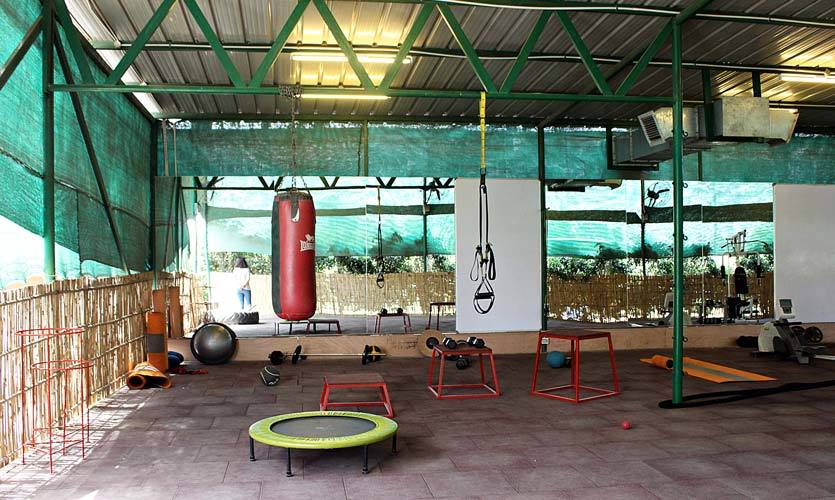 The gym memberships that you spend thousands on and regret never using are a thing of the past - walk in whenever you get time and spend some hours building an endorphin high at their super spacious outdoor gym! Modern exercise equipment like tractor tires, punching bags, battle ropes, TRX, suspension trainers, sledge hammers, Therabands, Bosu balls, trampolines - et al, ensures you won't get bored. 
Hamoni Red: Play Cafe
The Play Café is the chillest place on the property with some delish nibbles, airy and sunlit interiors, al fresco seating surrounded by greenery, books, board games, video games and even a TT table! This one's a good place to bond with the fam over games and food. The menu consists of typical café fare like pizzas, pastas, eggs, shakes, and much more. We sampled and loved these yummy dishes:
Pasta Arrabiata – Chicken, Penne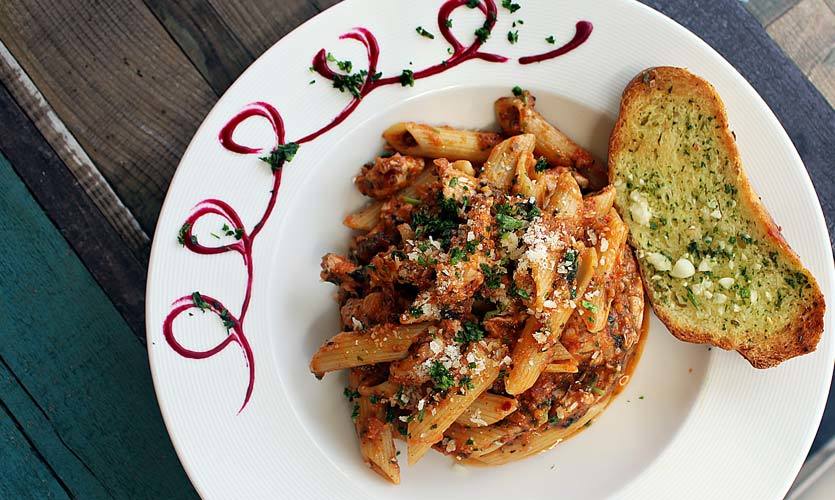 The freshness of the tomato concasse was delightful! With generous portions of chicken and parmesan, the penne pasta was cooked just right (soft without being squishy) and was served with a buttery crisp slice of garlic bread. The presentation was pristine and instantly tempting and we dug into a great meal without further ado! 
House Special Pizza - Chicken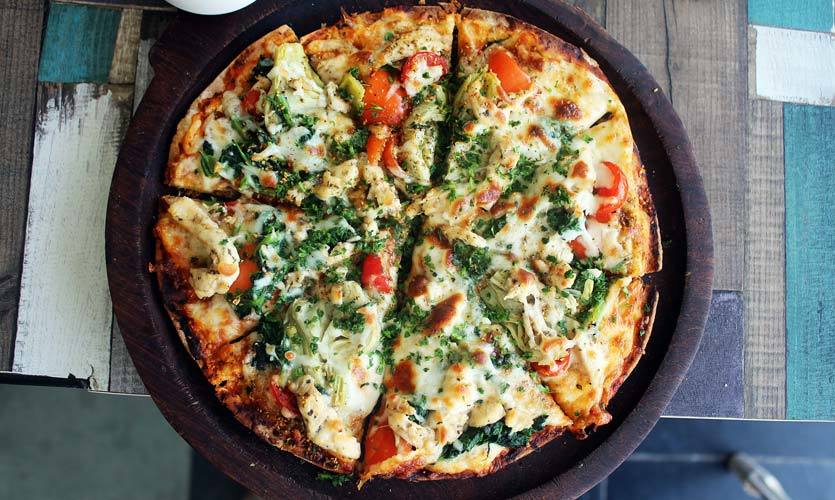 Hamoni's signature dish, the thin crust pizza was brushed with pesto sauce and loaded with spinach, artichokes, cherry tomatoes, mushrooms, sun dried tomatoes and red bell peppers. The café has its own wood-fired oven which starts doling out pizzas from 11 AM onwards. You have the option to add chicken to any of the variants, which we certainly did and got ourselves a filling treat. No complaints here! 
Oreo Madness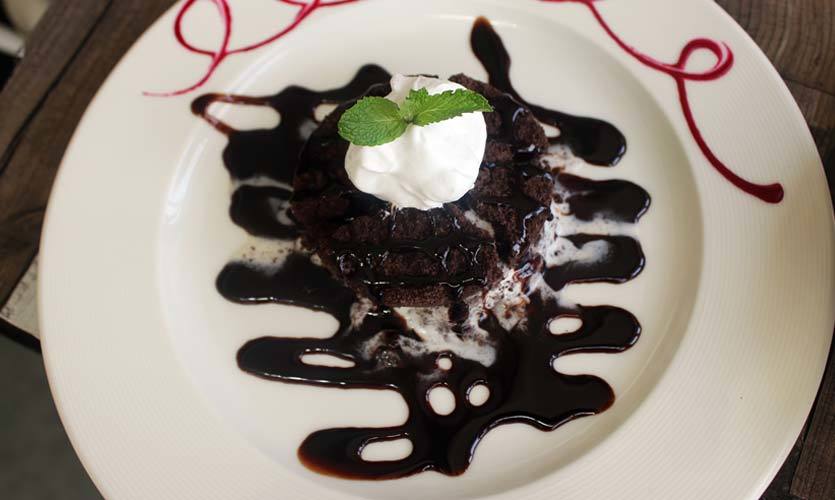 Remember those ice cream sandwiches you used to have as kids? The Oreo Madness here is a sweeter and more indulgent version with an Oreo sandwich, whipped cream and choco sauce, which will transport you right back to those carefree days! Dive in with a huge spoon as you watch the city catch its last rays of the sun. A happy ending to our day!  
Pro Shop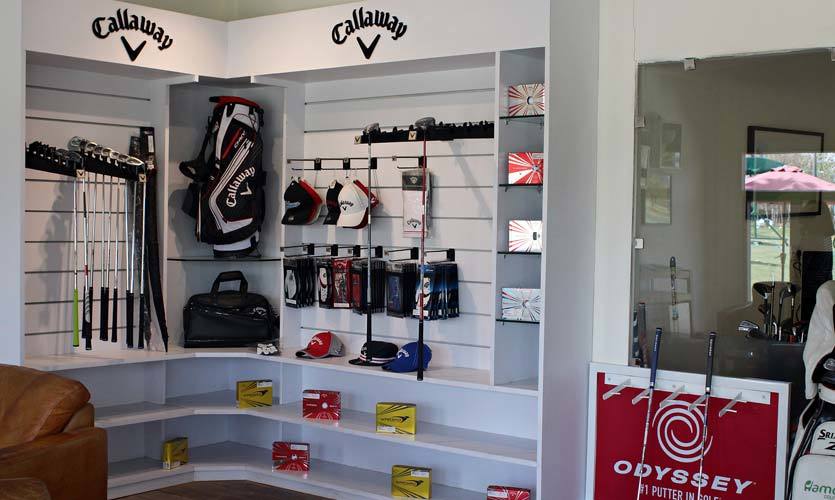 No golf clubs, no problem – buy/rent one from Hamoni's Pro Shop, which showcases the hottest new clubs with customized fittings and a wide range of caps, gloves, balls and other sports paraphernalia from leading golf brands like Srixon, Cleveland and Titleist. Junior clubs are also available, as are lighter ones for women. The trainers here will happily swing your decision the right way *wink wink*! 
While finding the camp might take some time, once here, we can guarantee that you'll have a hard time going back. The camp gets a perfect score in our playbooks! With the scorching summer sun, the best time to go would be in the evenings (they've got floodlit ranges too, so you don't have to abandon your game as it gets dark). New weekend plans? Get your game face on and head to Hamoni! 
Timings | 6 AM - 10 PM (Closed on Mondays)
Location | CK Farm, Carterpuri, Sector 23A, Gurgaon