The bakery, a Delhi landmark in itself, is easily decades old and was previously owned by a Swiss couple called the Wengers. It was then sold to an employee, and is currently owned and managed by his grandson, Mr. Atul Tandon, who is known to drop in almost every day, and personally oversee the running of the bakery. Despite the fact that it has changed so much over the years, Wenger's still holds a firm place in Delhiites' hearts and continues to excel with its generous range of absolutely mouthwatering delicacies!
So we went on over, happily chose what we wanted to gobble up, and here's our culinary analysis broken down for ya!
Chicken Sandwich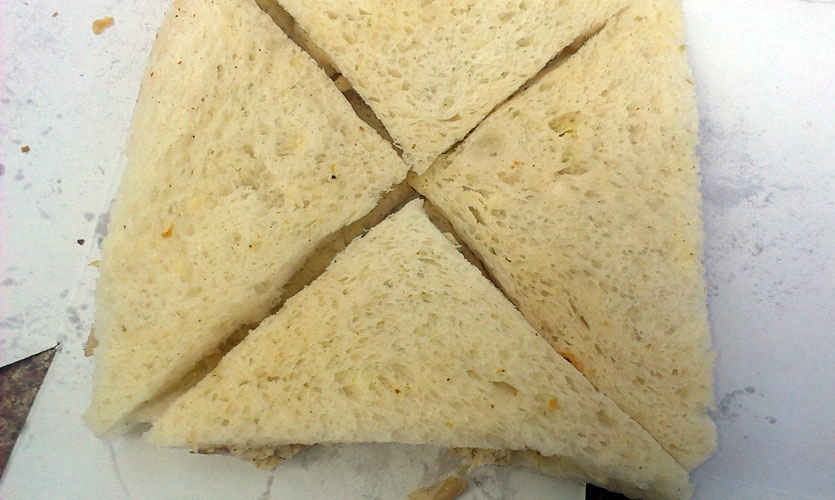 Popular items for a snack at Wenger's are the Chicken Sandwich, the Chicken Patty and the Shammi Kebab which is what we went in for. The Chicken Sandwich looked like any ordinary sandwich, however, the chicken was fresh and juicy, and the quantity of the filling was pretty good.
Shammi Kebab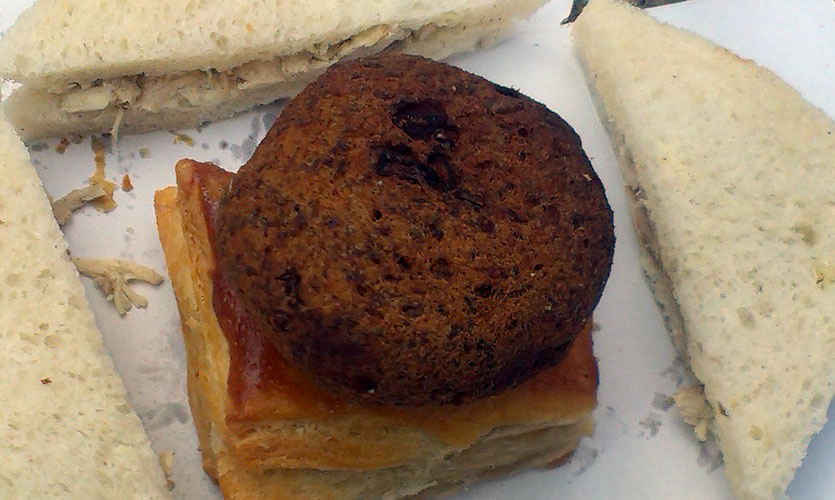 The Shammi Kebab was well-cooked, although it left a slightly peculiar taste on the palte. It was adequate, but mediocre, especially considering the legacy that comes with the brand and we have to admit we were a tad bit disappointed!
Hazelnut Swiss Roll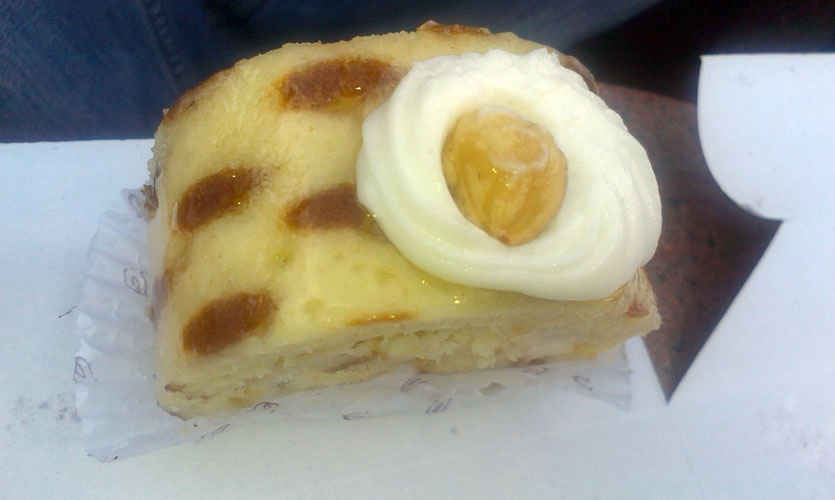 The highlight of the old bakery is obviously their desserts. Their Swiss Rolls, especially the Hazelnut Swiss Roll were perfectly heavenly - with just the right mixture of moist chocolate encased in the rich pastry. You need to try this one folks!
Peach Tarts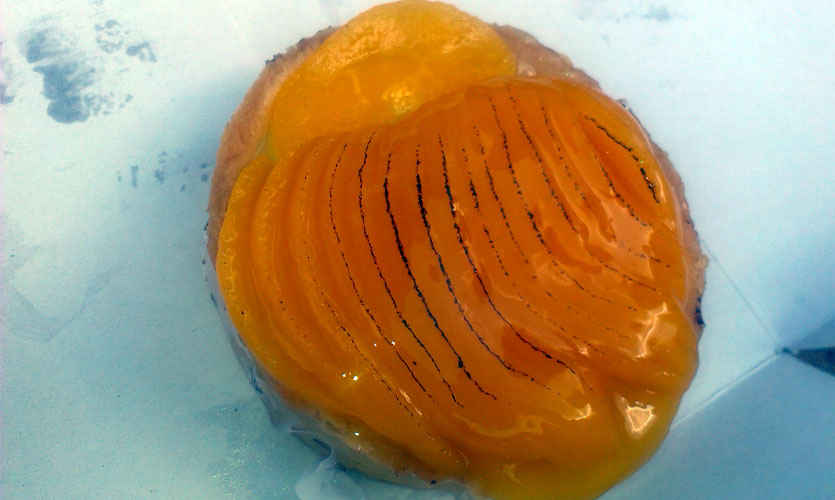 The Peach Tarts too were beautifully baked, as the pastry base was the right amount of crumbly and spongy, and the filling not overly sugary with the chunks of fresh peaches simply making our day!
Walnut Tart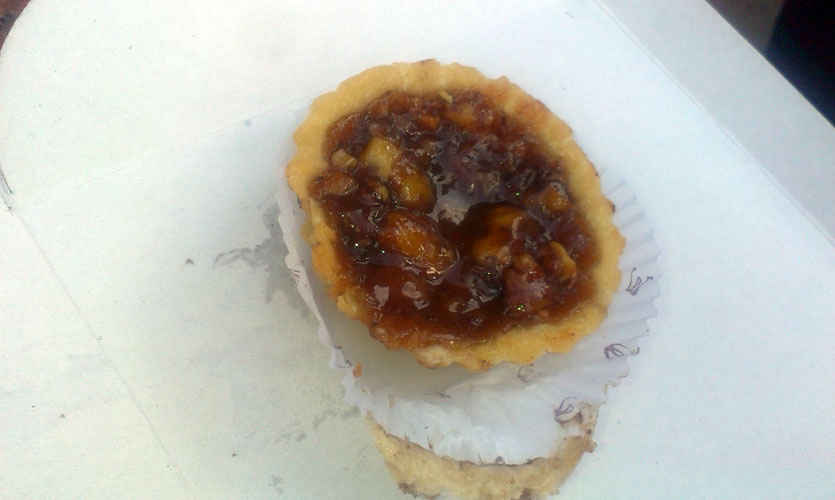 The Walnut Tart, though, can be skipped as we felt that there was no balance of flavours, the entire thing came off as too buttery, too sweet and was overall a big spoilsport for the rest of the winning desserts.
Mocha Pastry
The Mocha Pastry too would be a great pick for all the coffee lovers out there, as the flavour of strong coffee was distributed evenly and was just how it should be – not excessively sweet, but distinctly yummy!
We salute this 90 year old confectionary which has survived in the face of all the constantly upcoming newbies in town!
Location | A-16, CP
Meal For Two | Rs 400