Picture Credits: HariKrishnan
Novelty Dairy is like a secret club - hard to find unless you know what you're looking for. But once you do, you'll keep coming back - that's a promise! We found ourselves indulging in a discussion about Delhi's food scene, especially for the youth and one name that cropped up immediately was Novelty Dairy which is where we landed up! The menu includes both vegetarian and non-vegetarian fare but no wide variety of exotic delights - keeping things simple. Here's what we gobbled up there!
Veg Sandwich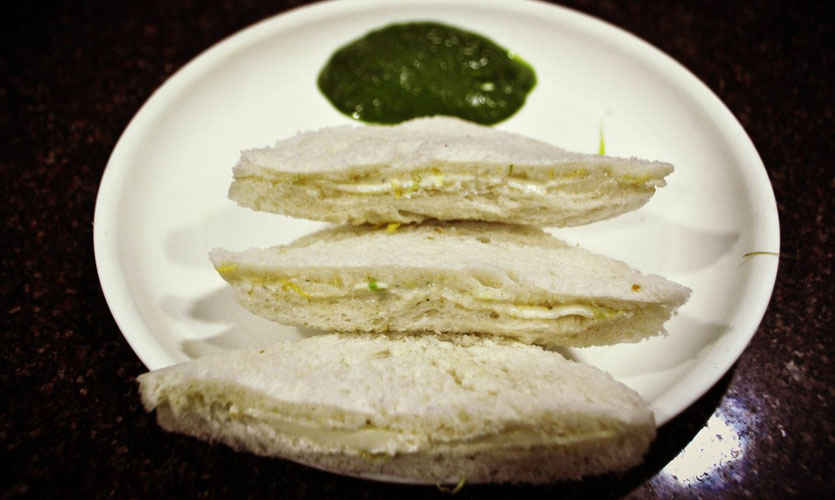 Their sandwiches were perfectly made. Their Veg Sandwich was moist,soft and utterly fresh! It consisted of freshly-cut, juicy tomatoes, crunchy cucumbers, onions - et al amid warm, tender slices of white bread. Must try this one!
Chicken Sandwich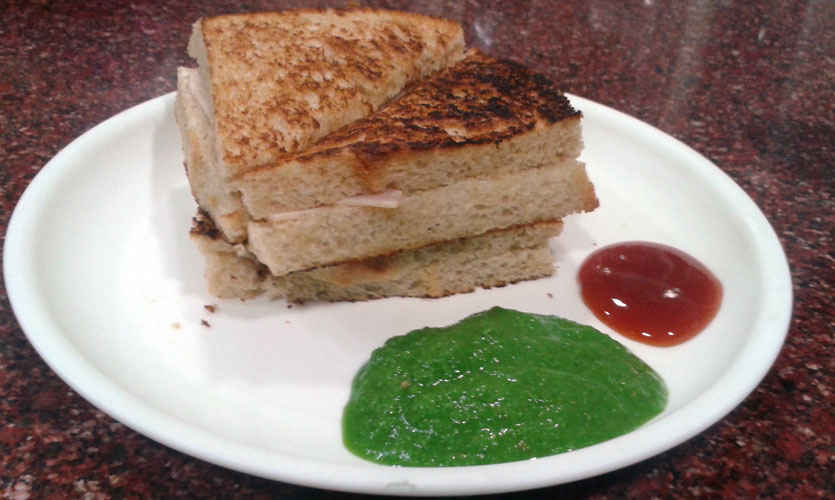 Eager to try more, their Chicken Sandwich came, next smothered with mayo and multiple layers of salami. The salami was fresh and moist and went well with the toasted brown bread, which was the perfect amount of crunchy. We noticed that it had been toasted on a pan with butter, and not in a conventional toaster which made all the difference.
Butterscotch Milkshake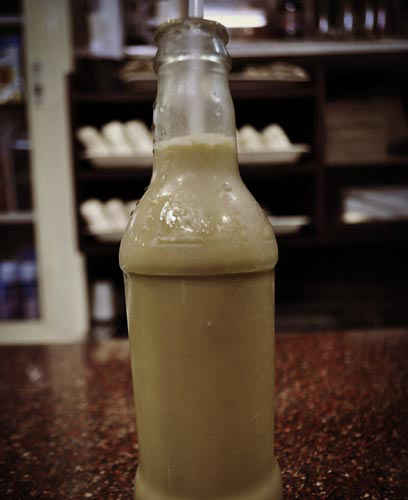 We washed down the four small sandwiches served up with a delicious Butterscotch Milkshake which was not too cold, or too sweet. It's perhaps the closest to a perfect milkshake we've had in a long time! 
Cheese Omelette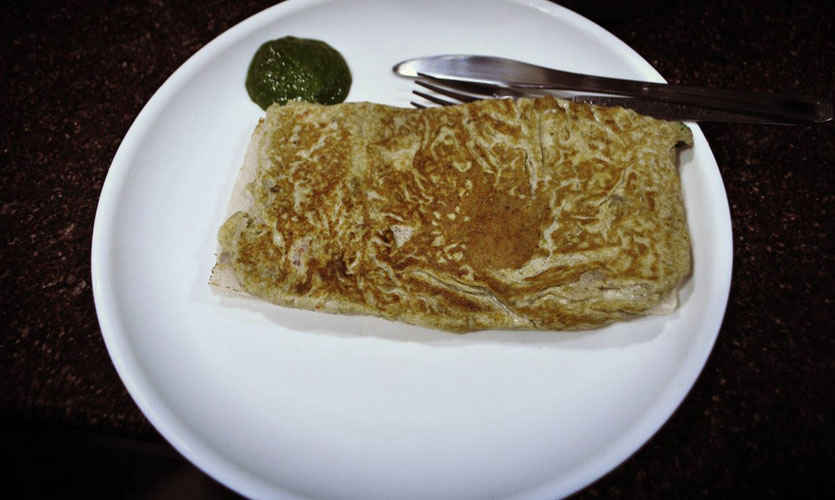 Next, we ordered the Cheese Omelette which was huge, with cheese oozing out from all sides. The omelette used both whites and the yolk, with a seasoning of finely chopped onions, tomatoes, chillies and some herbs. It was served with two slices of bread and was wholesome - a perfect mid-day snack that can keep you satiated till dinner! 
Mutton Burger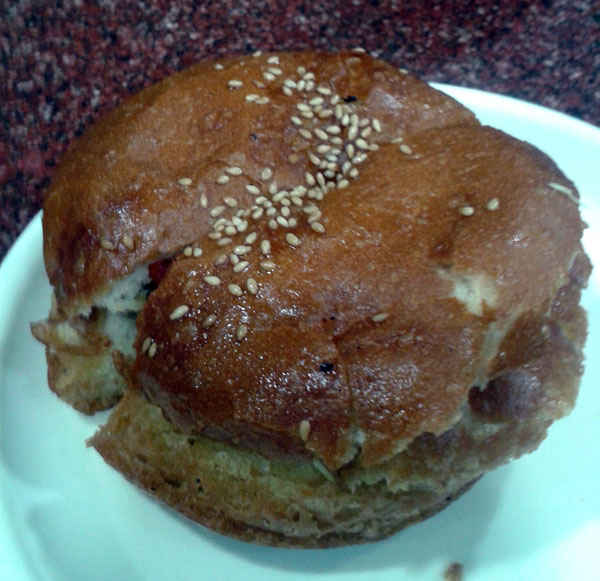 We ordered their Mutton Burger, which consisted of a traditional burger bun with tomatoes, onions, and some zesty green chutney. The mutton patty in the burger packed quite a punch and gave just what it promised, however, it could have done with perhaps a bit more mustard for that added zing and a side dish wouldn't hurt either.
Cupcakes
Those with a sweet tooth can also indulge in their cute, warm little cupcakes that are quite exquisite. They'll sit wonderfully well on the taste buds, especially after a spicy / savoury meal - order 'em up on your next visit to Novelty!
Novelty Dairy is a must visit for its simply brilliant sandwiches! Go there with a bag, and return with it full of goodies for your close ones. Every time you bite into one of their croissants, brownies or cookies you'll smile. And you'll go back for more! Novelty Dairy will be your happy place, as it has been for many others.
Location | 43, Hawkers House, Birbal Road,Jangpura Extension, Jangpura
Meal For Two | Rs 200