We Went And Tried The All New Outdoor Restaurant Called The Courtyard Grill In Gurgaon
It's time to bring out all those cute sweaters because winters are here! We absolutely love this time of the year when the city is all lit up with festive cheer and you can drink gallons of mulled wine without being judged! You know what else we like about this season, the new menu at our favourite restaurants, especially when it is coupled with a beautiful outdoor seating area!  
Courtyard by Marriott Gurugram Downtown introduced their all new outdoor restaurant 'The Courtyard Grill'. The entire setting is just perfect for romantic dates or huge family gatherings. The simple rustic yet stylish set up will simply leave you in awe, surrounded by lush greenery with the gushing sound of the water body making it a fav spot to unwind!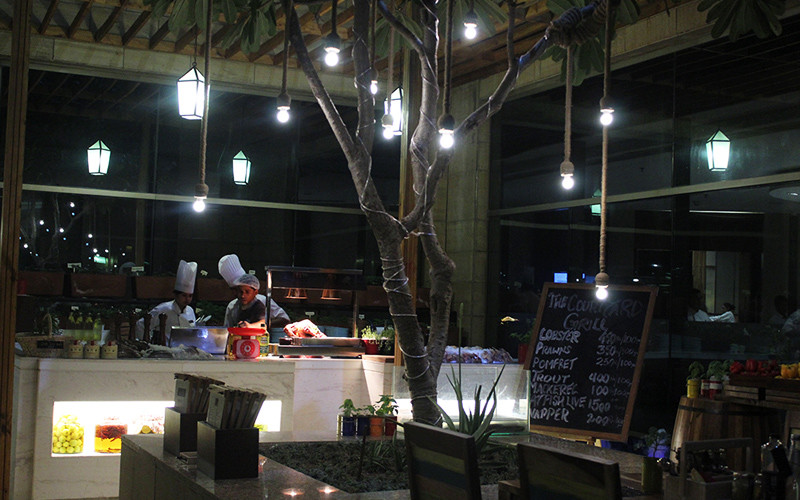 It also showcases a very interesting market styled concept which gives you the option to choose from hand-picked meats, fresh seafood, to an assortment of garden fresh vegetables and have the chefs prepare it with their selection of rubs, sauces and sides. After picking your ingredients, you can go behind the counter and do a little cooking yourselves -an option, we look forward to trying next time round! 
House Salad with Charred Chicken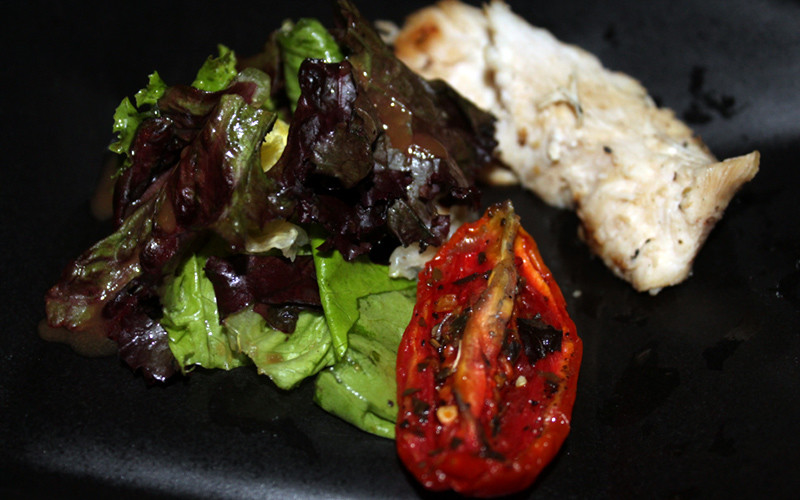 We started our night by sipping on some Red Wine Sangria which was followed by the House Salad with Charred Chicken. A simple pile of greens and oven dried tomatoes dressed up with a balsamic dressing and flavourful, juicy chicken which was absolutely delightful. The colours on our plate were filled with flavours and freshness!
Tuna Salad 
Slightly more crunchier than the previous salad because of the iceberg, this too was full of flavours. We especially loved this salad for the fresh tuna along with mustard cress, cracked pepper, lime & olive oil. Mustard cress was the star in this salad, the subtle flavour along with tuna was gorgeous; don't miss this one!
Chicken Piquantly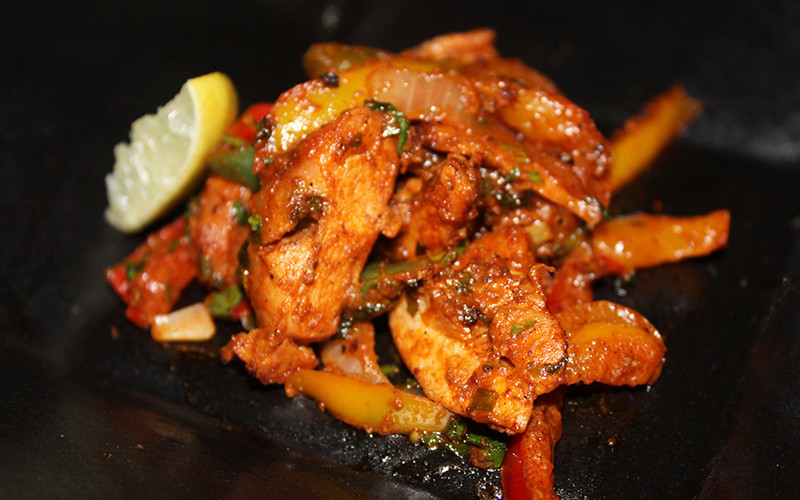 Aptly named, the dish was filled with appetizing flavours. Smoked chicken along with bell peppers and onions, it was packed with Indian flavours with a little zing of lemon. The chicken was all flavourful and zingy but didn't make a case in front of the next dish.
Chili Pounded Lamb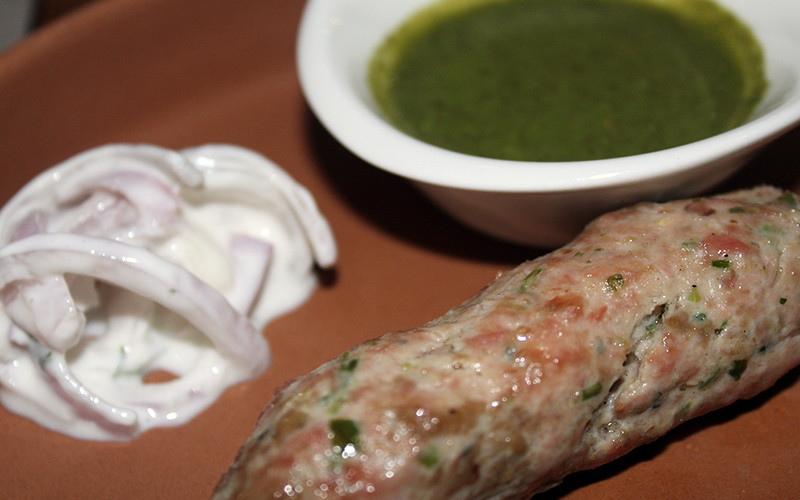 Tender minced lamb was another star from the small's menu. Soft, succulent kebabs was not very spicy contrary to the name, but the Indian spices escalated the flavour of the tiny kebab. It was paired with mint sauce and yogurt dipped red onions and we slightly preferred it more than the chicken!
Pulled Jackfruit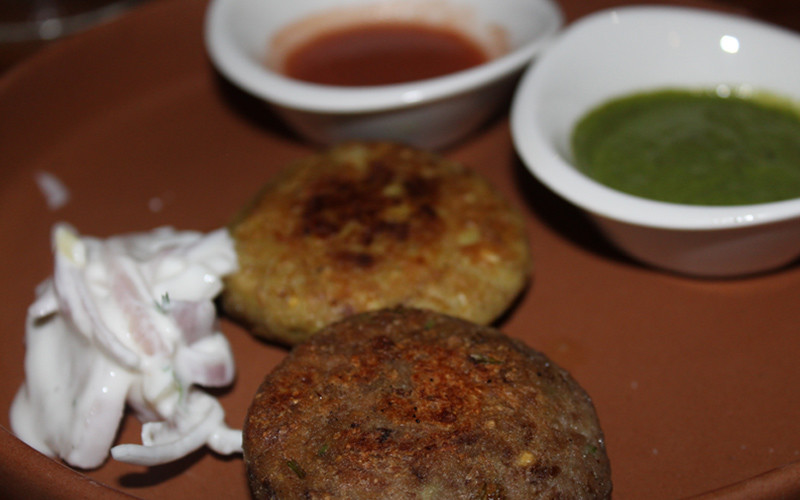 Pulled jacked fruit was cooked with nuts and Indian spices, served with mint sauce, yogurt dipped onions and khasta roti. An outstanding dish from the menu, and something we loved, this is a must try when here.
Desserts
When it comes to dessert, one is never enough for us! We sampled three stunning desserts - Old Fashioned Brownie which was glazed with rum, banana caramel & warm chocolate sauce! 
Next came the Trio of Tart which was a combination exotic fruits, lemon pistachio curd, dark chocolate truffle in a tart. We preferred it over the brownie.  
The Tender Coconut Crème Brulee, the last dessert deserved a standing ovation; it was just brilliant with tender coconut brulee, palm sugar and fresh coconut slivers! The perfect end to our meal, low on sugar and high on taste.
We have always loved the Marriott hospitality and Courtyard by Marriott was no different! We loved their impeccable hospitality, great food and the beautiful setup. Head on over! 
Meal For Two | Rs. 3400
Location | Courtyard Grill, Courtyard by Marriott, Gurugram Downtown