The crammed and buzzing lanes of Paharganj are sprinkled with a number of good and authentic Korean cafes, and being bona fide gourmets, we scampered over to unearth 'em all! One of the cutest Korean restaurants that we came across was a place called The Shim Tur.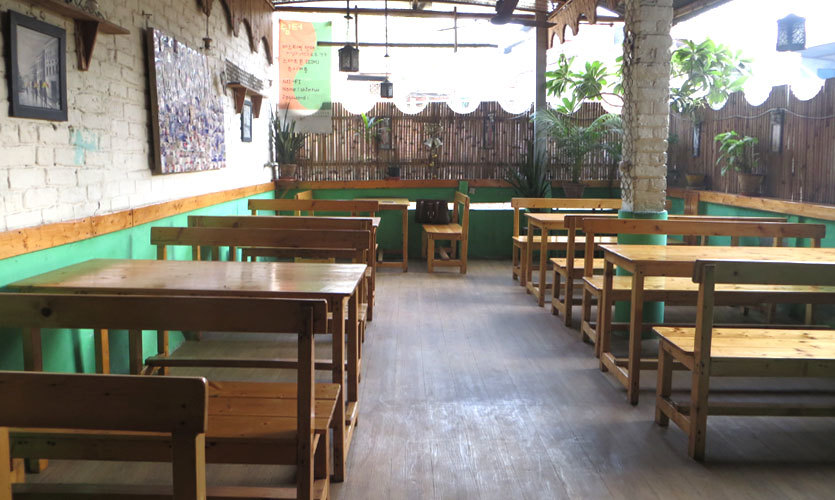 Finding this place was a real task, as we had to cross a couple of lanes, climb up the stairs and ask passersby for directions. But then again, nothing worth having comes easy now, does it? We reached our destination, and the sight of the ambience itself seemed like our prize! We went straight up to their terrace area as the indoor room was locked. With bright yellow chairs and the golden sunlight, the whole place looked like the perfect mini, cosy getaway. Adding character to the place is a bevy of books sitting silently in a corner, and a colorful map of India drawn on a wall. 
Amused by the cuteness and uniqueness of this mini retreat, we ordered ourselves a number of authentic dishes to dig into. Read on to know our take!
Veg Kim Bop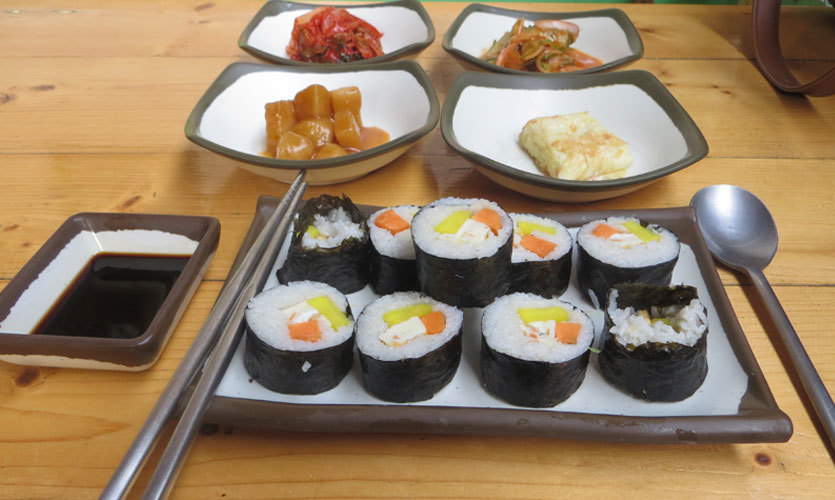 We started our feast with the Korean sushi, which is known as Kim Bop. The steamed rice and veggies were all fresh and wrapped up in a delectable concoction. Unlike Japanese sushi, this dish was served sans wasabi. But to compensate the chilli, they also served us some zesty condiments including omelet, potatoes with runny sauce, and two yummy kimchi bowls. 
Price | Rs 120
Jea Yook Dup Bop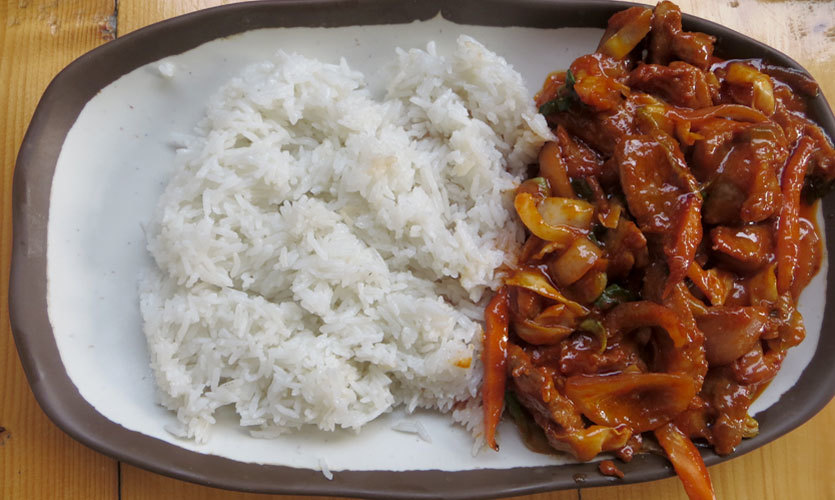 Next up was Jea Yook Dup Bop which is basically pork with rice. The pork was roasted with spicy sauce, onions, capsicum and other delish veggies. It was served with steamed rice; however, the pork wasn't cooked too well, but what made it edible were our kimchi bowls and the lip-smacking veggies and sauce. 
Price | Rs 290
Kim Chi Chi Kae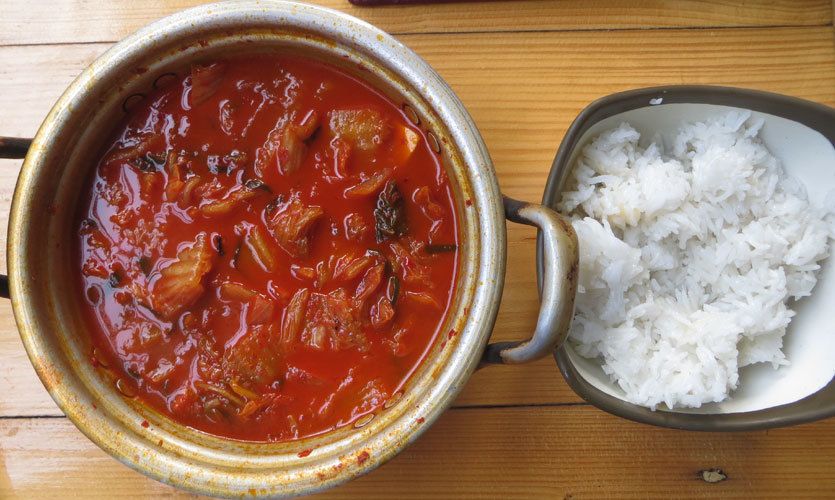 Next up was one of the most authentic and traditional Korean dish i.e Kim Chi Chi Kae. This particular delicacy entails Kimchi stew with rice which we happily devoured! The runny gravy was both spicy and a bit citrusy and had oodles of Korean-style cooked veggies and slices of paneer. This is certainly one of the most sumptuous Korean dishes we've had till date! You must try this one for sure guys.
Price | Rs 260
With cutesy interiors and authentic food, we must say with the utmost certainty that Shim Tur is a must-visit eatery peeps! 
Meal For Two | Rs 600
Location |  3 F, Navrang Guest House, Tooti Galli, Main Bazaar, Paharganj
 Must Tries | Kim Chi Chi Kae 
Rating | 3/5