We Tried Our Hand At Live Cooking With Masterchef Finalist - Chef Dinesh @ Ardor 2.1, CP!
We checked in at the oh-so-amazing Ardor 2.1 and witnessed some awe-striking sights! From live cooking to soulful sufi music, the haunt took us by surprise and stole away our hearts.
About The New-bee | The new chef, Dinesh Patel began his journey from the patisseries of London and made his way to the beloved, internationally-acclaimed culinary reality show 'Masterchef India' (yes, he was amongst the four finalists of Season 5!). It was a delight to be the audience to his live cooking skills!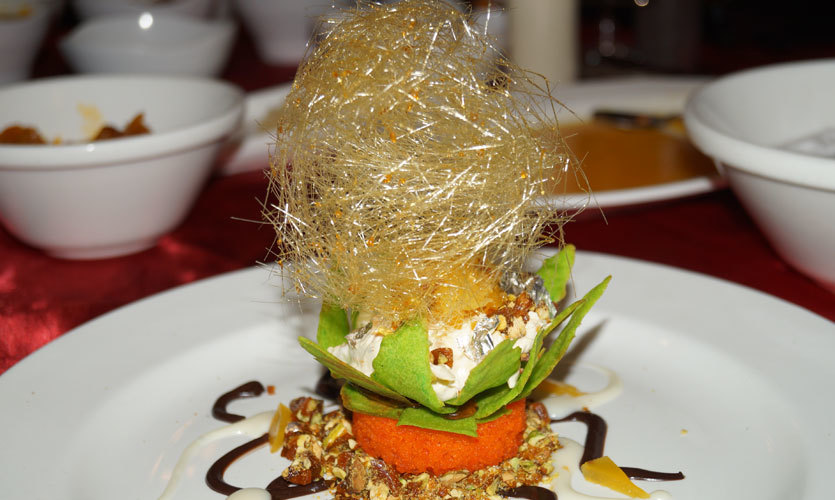 Sweet Dish In All Its Glory | He prepared the Chef's Special Dessert in front of our eyes and it was a treat - in all aspects! With an oh-so-delicious base and some yummy toppings, the sweet dish consisted of a rasgulla (omg!), with raspberry syrup, rabri loaded with almonds and other dry fruits and garnished with a ganache topping *just in the right kind of nawabi style*. The beautiful nest-like look at the top was given using some thickly caramelised toffee topping *can't wait to try it again*. Wow, just wow! This dish is part of the other yummylicious items of the Nawabi Food Festival *go savour the Food of the Nawabs and in Nawabi Style* currently going on at the place.
We totally loved everything that reached our plates and touched our hearts and tummies - all thanks to Chef Dinesh. Go taste the magic that is this dish peeps!
Address | N-55/56 & 88/89, Outer Circle, CP