Disclaimer: Bearing in mind the current health crisis befalling the city and the world at large, we're tweaking our content policy and recommendations. Stay positive, keep hygiene levels up and don't fall prey to panic and misinformation.
Have you ever wanted to experience for yourself what makes Kolkata 'the city of joy'? Ever been excited to explore the pulse of the city where every lane is drugged by the pleasant notes of music, where houses breathe in tandem with the rhythm of poetic compositions that brew with every cup of coffee gracing the tables and halls that are filled with passionate dancers moving in sync to the beats of Rabindra Nritya?!
A city where every other house features a glorious personal library capable of making any literati envious of such treasures and where socio-political debates are a common sight at every other cha-er adda (tea stall). It's the people and their immense love for food, culture and heritage that makes up the spirit of the city of joy and so, let us tell you how best to explore this beautiful city and it's most popular festival - Durga Puja!
Head Here: When & Why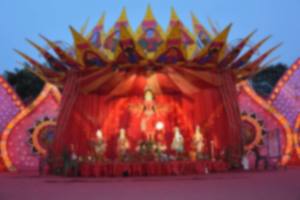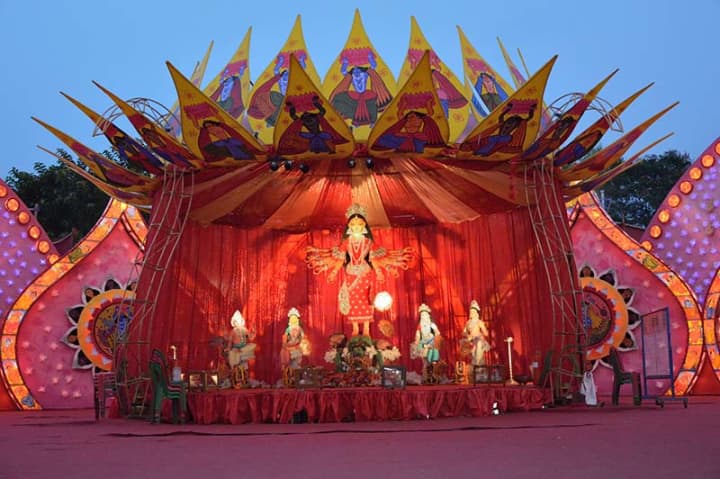 The best way of experiencing the raw spirit of the city is to visit it during Durga Puja in September/October when the entire city is all decked up and is in an unceasing mood to celebrate. Right from those awe-inspiring thematic pandals to the exuberant display of authentic Bengali cuisine, this is just the time to catch a glimpse of the city when it's unguarded and at its best! From food to culture, people and rituals, see it all for yourself in this historic city that brims with life and activity during this period.
Stay Here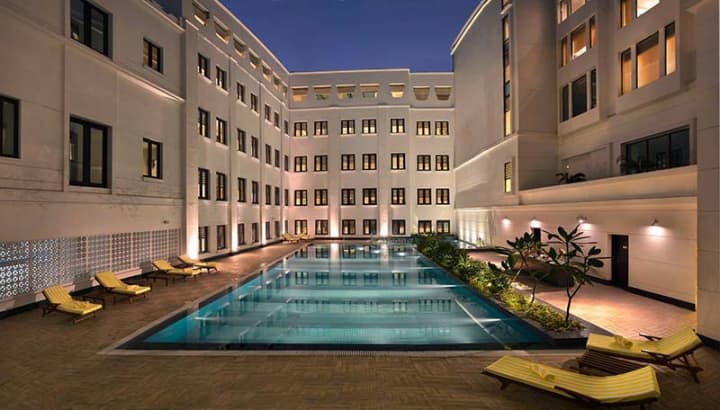 Did you think we would send you off to a foreign land without making sure you experience the best of hospitality and care while there? Well, we know of just the place where you should check-in on your next visit to Kolkata.
A heritage property modelled to be a perfect blend of old world charm with a touch of contemporary flair, The Lalit Great Eastern Kolkata. With 195 aesthetically designed rooms and suites, The Lalit Great Eastern promises a luxurious stay laced with history. The property boasts of five in-house dining and lounging arenas that include the Alfresco restaurant, bakery as well as a pub! You can even relax at their signature Rejuve - The Spa or break a sweat at their state-of-the-art gym! *We love*
Try This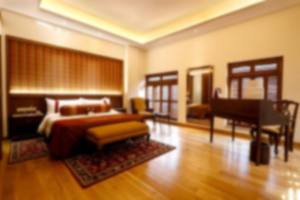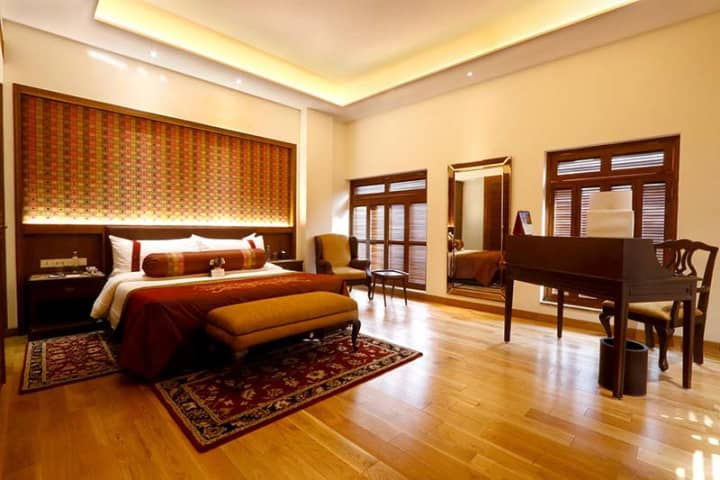 If you've made up your mind to head here this September, then make sure you book yourself their deluxe Durga Puja offer for an effusive sojourn at The Lalit. The package features gourmet meals, transport facilities, great hotel services and tempting Bengali sweets to make your celebrations memorable. Enjoy a buffet breakfast at Alfresco, a Durga Puja special lunch, 10% discount on hotel services and a lot more with this offer. Don't wait any longer and grab it up ASAP!
There's lots to do around town apart from witnessing the most grand Durga Puja, right from a heritage walk to shopping and exploring the city, this will be your most memorable trip ever!
Package Valid Till | 26th September - 1st October
Book Your Package Online Here | http://www.thelalit.com/the-lalit-kolkata/offers/durga-puja-celebration/ 
Tariff | Rs 17,000 Onwards
Location | 1,2,3 Old Court House Street, Dalhousie Square, Kolkata
Here's Their Website | http://www.thelalit.com/the-lalit-kolkata/
Ring Ring |+91 33 4444 7777
Check Out Some More Beautiful Pictures Here!