We Tell All | This is The Sad Fate of The Formerly-Resplendent Fatehpuri Phool Mandi
Originally the Phool Mandi (flower market) occupied the area between Kotwali & Dariba Kalan during the British rule. Over the years, it's moved over to Khari Baoli, next to Fatehpuri Masjid from where it gets its name. The market is at least 70-80 years old & was known for operating during early mornings.
Farmers and sellers from all over the country gathered here in the wee hours of mornings and wrapped up trade by 9 AM. These few hours saw them doing business worth crores. This market only sold loose marigolds which were generally imported from Kolkata. Some small sellers also sold rose petals for various temples. 
Delhi is said to have the maximum flower traffic in India. The country's flower sellers depend on Delhi's location & networks with other cities and countries to sell their flowers.
Relocated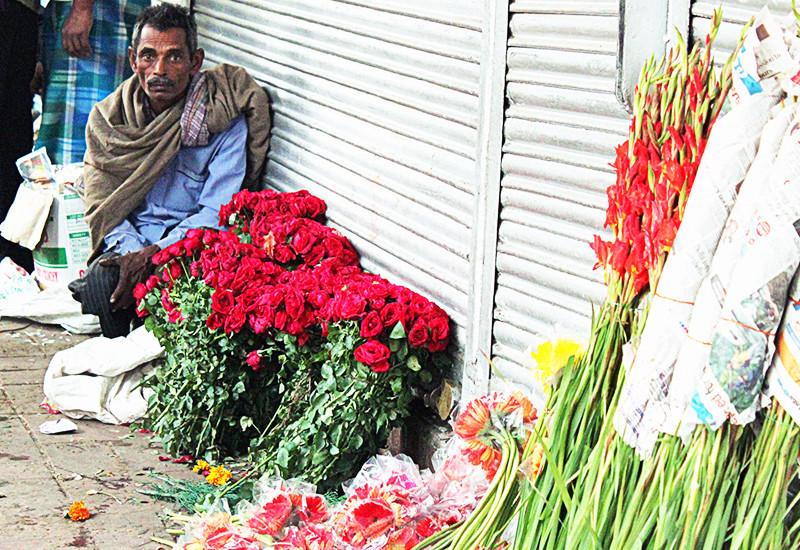 Once a bright gem in the city's heritage, the Fatehpuri flower market in Old Delhi does not exist anymore. A shocking decision by the Delhi Government to move the oldest flower markets of Mehrauli, Connaught Place (CP) and Fatehpuri to a landfill site in Ghazipur was not received well. 
The govt argued that the flower sellers would be given state-of-the-art facilities and a permanent place to call home. But the flower markets were sealed before any progress could take place at the new location. This resulted in hundreds of unlicensed flower sellers leaving without any place to sell their wares. 
The Present Condition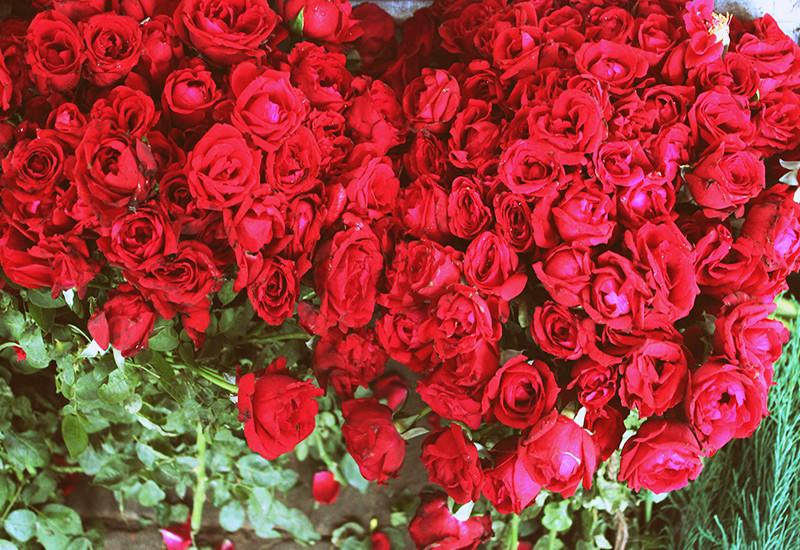 The Genda Phool Project lead by Curator Himanshu Verma tried to oppose the government's move. Sadly, not much came out of it as the sellers were scared to go against the leader who supported the authorities. The present site remains dirty, littered with the slaughterhouses and trash bins. The increase in distance has led to an increase in transportation costs. This has made flowers costlier to the sellers & buyers both. 
Red Earth talks about Maalins (females who make garlands) and states that these Maalins don't just string flowers together but are an intricate part of daily lives, as their delightful handmade creations are enjoyed at almost every important milestone – birth, marriage or death. These Maalins from all over the city converge at Fatehpuri.
Sadly now, their early mornings won't be as colourful anymore…Let's wait and watch what happens.
Browse Through More Images