We Sprawled Back @ The Plush, New Miraj Cinemas to Witness The True Genuis That is Udta Punjab!
We happened to watch Udta Punjab in the newly-opened Miraj Cinemas, Subhash Nagar, where you can watch movies at a pretty affordable price, without compromising on the comforts bestowed by expensive movie theatres. The hall is quite spacious and can easily accommodate a ton of people. They've got convenient and well-stocked food counters that offer you a varied, assorted range of combos. You can take your pick from anything on offer and we promise it won't disappoint you! You can easily ditch your (current) favorite hall for this, and be happy you tried this one out.
They've also got special student discounts (nice!) which make movie watching for students all the more exciting (not forgetting to mention pocket-money-friendly). So it'll be no surprise if you find your college buddies already there too! Plus, it's very clean and hygienic, and a place you'll come back for the next Friday release, for sure! They've got a huge parking area (thank God for that!) in the basement, so you can drive down there without any parking hassle. Also, if it adds to the excitement, the parking is free for now *stops looking for change*.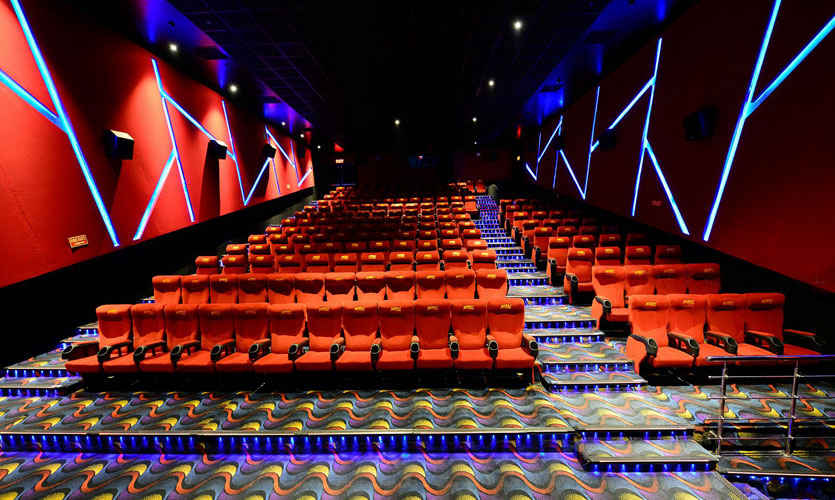 The Movie
Coming to the movie, it focuses on the on-going drug menace in Punjab and how the lives of 4 people, belonging to different walks of life, is interconnected and related to drugs. It's a story that'll make you empathise with the characters and ponder on the situation in Punjab, a land known for lassi and paranthas, that's now turned into Mexico. It's a story that needs to be told and will make you cringe looking at the stark naked reality. 
This is also Diljit Dosanjh's big Bollywood break and he did full justice to his role of an assistant sub-inspector. The movie tries to depict the involvement of government officials and the police force in the ever burgeoning drug mafia in Punjab.
Shahid Kapoor has outdone himself as a Punjabi rockstar who's also a youth icon, for all the wrong reasons. Alia Bhatt and Kareena Kapoor too have done a great job - kudos to the director, Abhishek Chaubey, for his honest efforts to showcase the problem and spray it all across the silver screen for the world to see. Releasing after a long debacle with the Censor Board, the movie is much hyped and promises to attract many eyeballs. 
So stop worrying about housefull issues, go and enjoy Udta Punjab and every other Friday release at our new hangout adda - Miraj! *Wohoo* 
Location | S26, Ajay Enclave, Meenakshi Garden, Subhash Nagar