We Slurped Up Zesty Golgappas & Spicy Tikki Chaat Galore @ Chaat Chowk In Gurugram
One thing that unites every foodie is an unabated love for street food! Easy on the pocket and high on taste; street food has always held a special place in our hearts. Gurgaon has a lot of options when it comes to delicious and cheap street food, one of them being Chaat Chowk! As the name suggests, this place serves nothing but awesome street food, from Golgappas to Chole Bhature, they have you covered!
The place is located in the plush Galleria Market of Gurgaon, on the first floor. Chaat Chowk has been a crowd puller from day one for its wide variety of lip smacking street food served in a hygienic environment and at reasonable prices. Here's what we dug into when we landed up here:
Golgappa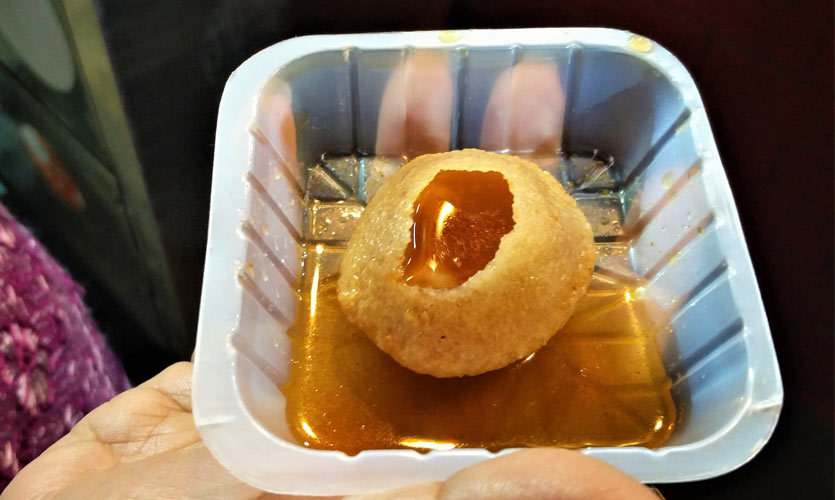 No street food journey is ever complete without one or two plates of Golgappas. Crisp golgappe and some spicy aloo filling paired with imly water is just how we like it! They have two kinds of imly and spicy water, so if you're up for some more mirchi, they have you covered!
Aloo Tikki Chaat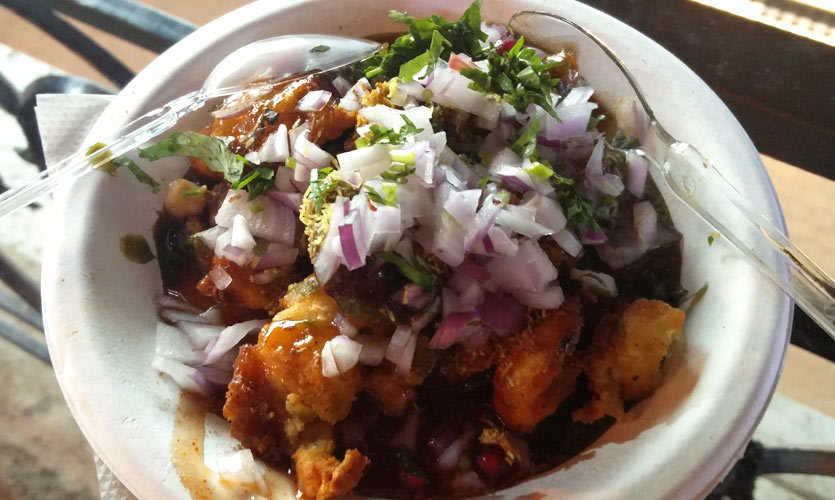 Another staple favourite, these golden potato disks have been ruling our hearts for years. A typical Aloo Tikki Chaat is served here, loaded with sweet yogurt, tamarind chutney, green chilli chutney, a few pomegranate pearls here and there, sev, chopped onions and fresh coriander leaves. The fresh freshness of the ingredients and the perfect combo of sweet and salty with an ideal crunch made this one our favourite!
Dal Chilla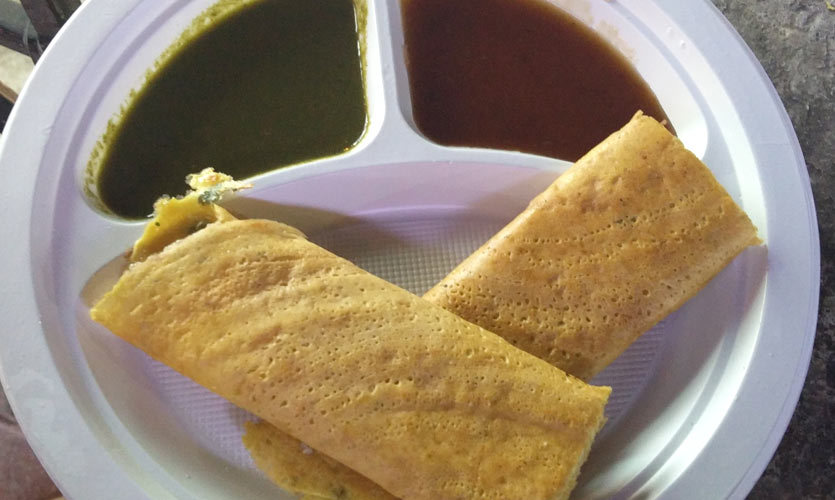 Filling moong Dal Chilla makes for a great breakfast or evening snack. It had a tasteful stuffing of potatoes, peas and onions. Presented like a roll, the chilla came paired with tamarind and spicy green chutney and we polished it off in no time!
Soya Keema Pav
We highly suggest you opt for their Soya Keema Pav over the regular pav bhaji. The taste of the soya keema comes closest to actual mutton keema, but is just less spicy and less oily. One plate is quite filling, served with two pavs and lots of soya keema paired with tangy coriander chutney and onions. This truly is the best dish on the menu if you're looking to eat something heavy!
Drinks
They have a drink for every mood! From Lassi to Fruit Beer to Chai they have it all. In the past we've loved their Vrindavan Ki Mitthi Lassi which is served in a kulhad and has an ideal, thick consistency. On our recent visit we opted for the Nimbu Soda Masaledar, which makes for the perfect drink for the summers; it has the perfect combo of sweet and salty to wash down all the food!
Desserts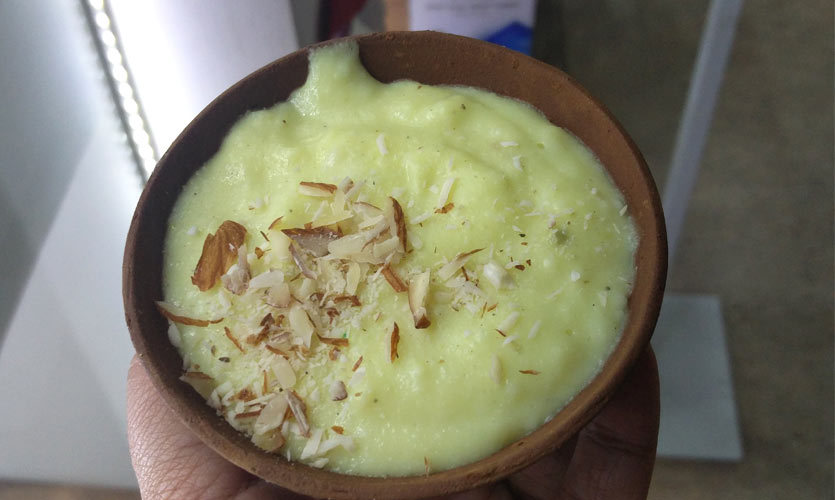 Sadly, they only had two options in the desserts section; Gulab Jamun and Phirni. The Gulab Jamuns here are all-time favourites - irresistibly sweet and flavoursome! However, their Phirni was a sore disappointment - it's tasteless and lump-like texture made it rather unappetizing.
Chaat Chowk has naturally been a favourite for its wide variety of street food; the only down side is the lack of seating area, but we think that adds more to the experience; street food is best enjoyed standing and waiting for your turn, especially when it comes to Golgappas!
Meal For Two | Rs 300
Location | SF-44, 1st Floor, DLF Galleria Market, DLF Phase IV, Gurgaon